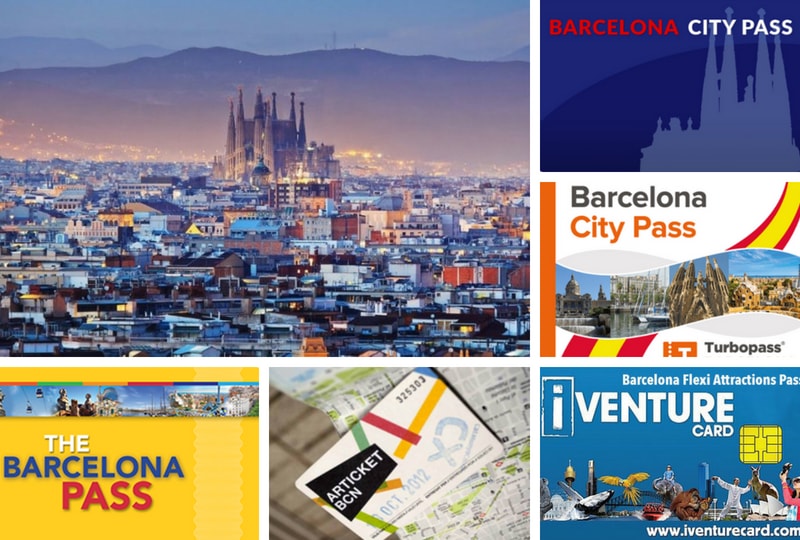 This page offers a comprehensive review of all the different Barcelona attractions passes, including price comparison, if they are worth it, how much do they cost, how to find special discounts and more.
What are the different Barcelona Attractions Passes & what's included?
Barcelona has something for everyone and before you even arrive in the city, you are likely to have thought about how you are going to spend your time. It involves some planning unless you opt for organized tours. Every major Barcelona attraction can be found online, and in most cases, times of entry and costs involved.
It is a simple exercise from there to look at the variety of passes, what they include and whether you will get value for money by buying a particular Barcelona attractions pass. Remember the extra advantage of avoiding queues and the fact that a pass removes any stress you are likely to feel. There is a definite value in that.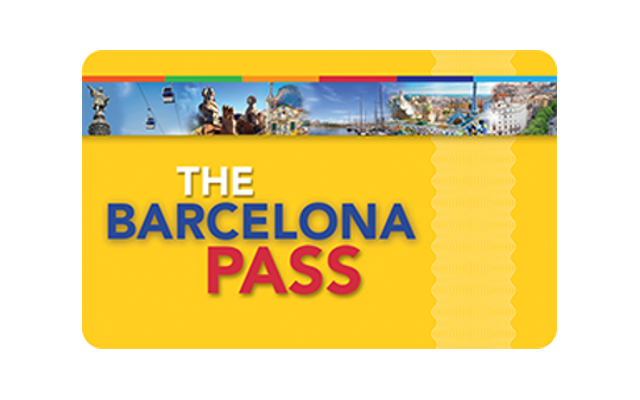 23 of Barcelona's top attractions are included in the Barcelona Pass, where you will get free and skip the line admission. The hop-on-hop-off facility in the pass allows you to get to all the main attractions without any transport problems. The highlights of Gaudi's impact on Barcelona, the Nou Camp Tour, 10 Museums and Landmarks, Las Golondrinas Cruise, a Barcelona Bicycle Tour, and the Liceu Opera Tour as just some of the things included with the pass that comes with a comprehensive guide book. In addition, there are discounts at places like the Hard Rock Café, Tarantos Flamenco Dancing and the Jamboree Jazz Club.
You can pick one option according to the duration (remember: the longer the duration, the more you save):
The 2-Day Pass is 109 euros for adults and 69 euros for children, while 123 euros and 83 euros respectively to include a travel pass.
The 3-Day Pass is 129 euros for adults and 79 euros for children, while with a travel pass, 150 euros and 100 euros respectively.
They are valid from the time you visit your first "highlight". You can buy online and have the pass delivered to your home before you travel or simply take your confirmation email to the central collection point in Barcelona.
This pass is certainly the most comprehensive on the market but it is not cheap. You can get a pass where you select the attractions you wish to include if you are unlikely to visit a huge number of places.
Book your Barcelona  Pass
2. The Turbo Pass Barcelona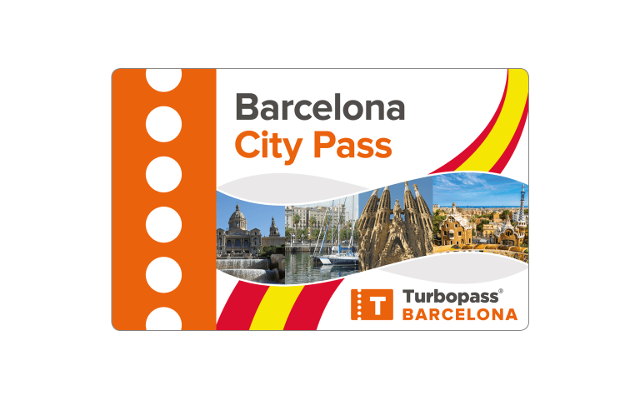 The Turbo Pass has free admission to 28 different attractions but there are several differences between it and the Barcelona Pass; many of the attractions are museums although a decided advantage is that the travel pass is included in the price. The Sagrada Familia is included, as well as Las Golondrinas Cruise and the Botanical Gardens. You should check the list in detail to ensure it includes the things you really want to see. Additionally, the Turbo Pass offers discounts to places like the Zoo and the Aquarium.
The cost varies according to the duration:
The 2-Day Pass costs 79.90 euros for adults, 69.90 for teens, 49.90 for children aged 11 and 12 years, and 24.90 for children aged 10 years and under 10 (3-year olds and younger are free).
The 3-Day Pass costs are 109.90 for adults, 94.90 for teens, 64.90 for children aged 11 and 12 years, and 44.90 for children aged 10 years and under10.
The 4-Day Pass costs 119.90 for adults, 99.90 for teens, 74.90 for children aged 11 and 12 years, and 54.90 for children aged 10 years and under 10.
The 5-Day Pass costs 129.90 for adults, 109.90 for teens, 79.90 for children aged 11 and 12 years, and 59.90 aged 10 years and under 10.
3. The iVenture Attractions Pass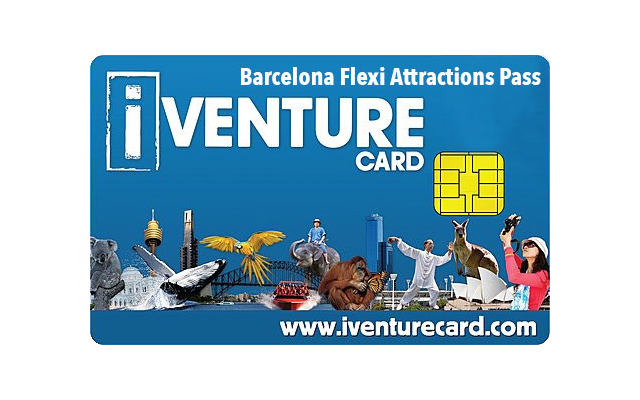 While there are 35 attractions included in this package and 7 days to see them all, the pass is valid for that week at 255 euros for adults, and 180 for children. All of Barcelona's highlights like the Sagrada Familia, the Aquarium, Las Golondrinas Cruise and the Camp Nou Tour are included, as well as the Hop-On Hop-Off Bus tour. This Pass doesn't include a travel card, nor any discounts for you.
This is the most expensive way to see Barcelona and it really fits for you if you are not too price-conscious but wanting to know you can go to everything you want to see and not too interested in doing any research.
There is a Flexi Pass alternative where you can build your own pass in increments of 3 or 5. While the Hop-On Hop-Off Tour is not included, you can pick it as one of your increments. 3 increments are 85 euros adult, 65 euros children while 5 are 135 euros and 90 euros.
4. The Barcelona City Pass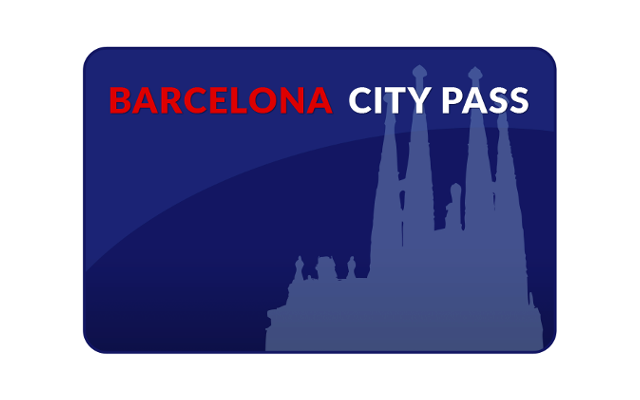 The Barcelona City Pass has its primary focus on museums and transports. The Sagrada Familia is included. There is a transport pass which includes a free airport transfer but the Hop-On, Hop-Off facility is not included. There are passes for 1 Day and 2 Days.
What's included in the Barcelona City Pass?
Entrance ticket to the Sagrada Familia
Entrance ticket to Park Guell
Two-way ticket for the Aerobus from Barcelona Airport and one-way transfer from Girona Airport
1-day or 2-days ticket for the Hop on Hop off Bus (depending on the selection)
Audioguide APP (Park Güell and La Sagrada Familia) Available in English, French, Hebrew, German, Portuguese, Italian, Russian and Spanish. The audioguide can be downloaded on your phone.
The prices (Kids under 4 years old have the pass for free):
1-day option: 69.50€ and 35€ for children between 4 and 10 years.
2-day option: 79.50€ and 39€ for children between 4 and 10 years.
5. Articket Barcelona Museum Pass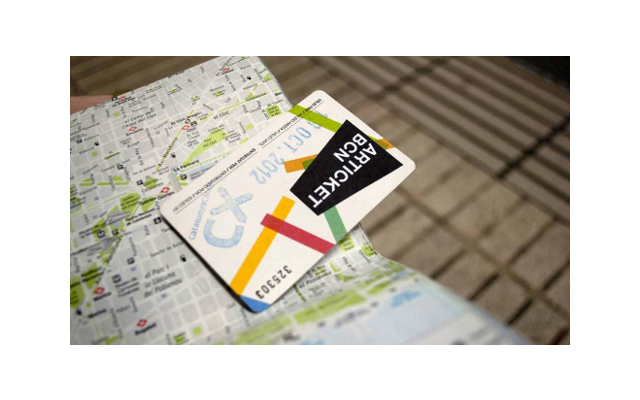 The beauty of the Museum Pass is that although it only offers 6 Museums, they include the best, and the pass allows multiple entries for a 12-month period. It is obviously a very specialized pass. There are no additional discounts but it is a chance to visit places like the Picasso Museum, the National Art Museum of Catalonia and the Museum of Contemporary Art as often as you like.
The pass costs 30 euros.
Book your Barcelona Museum Pass.
Barcelona attractions passes, how do they work? How to use them?
If you buy one of the passes mentioned above, your pass will become activated upon first use. If you think that you have limited time in Barcelona to see as much as you might like, you should plan so that you can go on to other attractions as soon as you leave the first one where it was activated.
You must remember that once you present your pass, you are not allowed to go to a specific attraction more than once, otherwise, you will have to queue and pay.
Is it worth it?
You should plan your trip to Barcelona and work out the things you really want to see. When you look at the list you prepare, you can then look in detail at all the passes available and decide which one suits you best or whether you should get one at all. It has to be said that a major advantage of having a Barcelona attractions pass is that it guarantees you entry, even on the busiest of days, and you do not have to queue.
The benefit of that is obvious and not just the fact you will not be wasting any time.
There is no doubt that a pass helps you enormously if you have limited time although you do not want to waste money if you are only wanting to see a few things and there are few benefits from spending money when you will not get value. You may find that you can put together your own bespoke pass to cover the things you want to see and save money as opposed to standard passes.
You will see from the standard prices mentioned above that the cost per day varies on the duration of the Pass you choose. Some passes last for just 48 hours while others are for up to a week. The Museum Pass for a year is an exception.
The advice is to use TourScanner and compare the prices. There are many websites selling Barcelona attractions passes, so make sure you find the best deal.
Check all the available offer on Tourscanner.
Barcelona Attractions Passes – which one should I get?
The Barcelona Pass is a comprehensive solution, with the City's major attractions included, and the Hop-On, Hop-Off facility in place to help you get to them, as well as the chance to add the travel pass facility. It may not be cheap but it covers everything you might well want with one notable exception, the Sagrada Familia, which is arguably the most important of all.
The Turbo Pass includes the travel pass in the price but focuses more on museums than landmarks. Your decision on buying a Turbo will depend on whether there are things you want to visit that are excluded.
The iVenture Attractions Pass is comprehensive but it is a 7-day pass with no travel included. If you are in Barcelona for a few days, it is not really worth your while buying it. Its Flexi Pass is relevant depending on your costing the things you want to see.
The focus of the Barcelona City Pass is on museums and if that is what you have come to Barcelona to see, this may be the pass for you. Otherwise, it is likely that you will still have to queue and pay at some of Barcelona's main landmarks which doesn't make sense when other passes allow free admission.
The Articket Museum Pass is extremely specialist; 6 Museums with multiple entries over a whole year. Art lovers visiting Barcelona regularly will get value from that pass but not really anything else.
You should look at the detail of each of these passes once you have read the summaries. The online links are there for your convenience. In the end, the decision is yours but one thing is certain, you will enjoy your time in Barcelona, but try not to waste it.
Share it on Pinterest