One of the best and most exhilarating ways to experience the natural beauty of the South Pacific is with a canyoning tour in French Polynesia.
With this adventurous outdoor activity, you will get to abseil, hike, swim and jump to traverse the varied terrain in the country. A canyoning tour will take you to some of the most impressive and diverse areas in French Polynesia.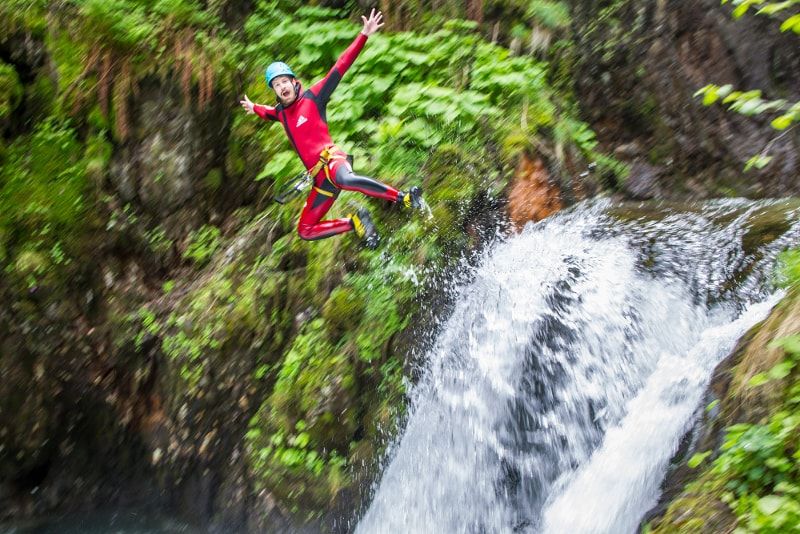 Here is everything you need to know about canyoning, one of the most thrilling outdoor activities in French Polynesia.
What are the best canyoning tours in French Polynesia?
Lava tube canyoning
One of the most impressive canyoning experiences can be had at the lava tunnels in Hitiaa, on the island of Tahiti. The third tunnel of this cavern system in particular is covered with algae, giving it a golden appearance.
During this guided tour, you will get to explore the labyrinthine lava tubes and reach a river with waterfalls. After you have abseiled and enjoyed the view, the guided tour continues in an open forested area, where you can also have lunch.
Canyoning in Putoa Canyon
You can find one of the most popular areas for canyoning on Tahiti in the Papenoo Valley. The journey to Putoa canyon begins with a hike, which can take about an hour. Once you reach the plateau, you can take in the breathtaking view and have lunch.
There are four canyons in the area to explore, including natural waterslides where you can swim and play. Bear in mind that during this tour you will be required to do a 5-meter jump to proceed, while the final portion includes a 40-meter abseiling section.
Canyoning in Vaipurau Canyon
The Papenoo Valley is one of the most-visited places on the north coast of Tahiti, especially for canyoning. While the area can present challenges, the Vaipurau Canyon trail is suitable for the less experienced and beginners.
This canyoning tour will help you get accustomed to the equipment and safety procedures. During this guided tour through the area, you will get to abseil about 40 meters, swim and play in the rivers, while admiring the spectacular landscape.
How much do canyoning tours in French Polynesia cost?
A canyoning tour in French Polynesia costs between US$90 and US$120 per person, depending on the area and route you decide upon. Note that there is a minimum requirement of four participants to book most guided tours.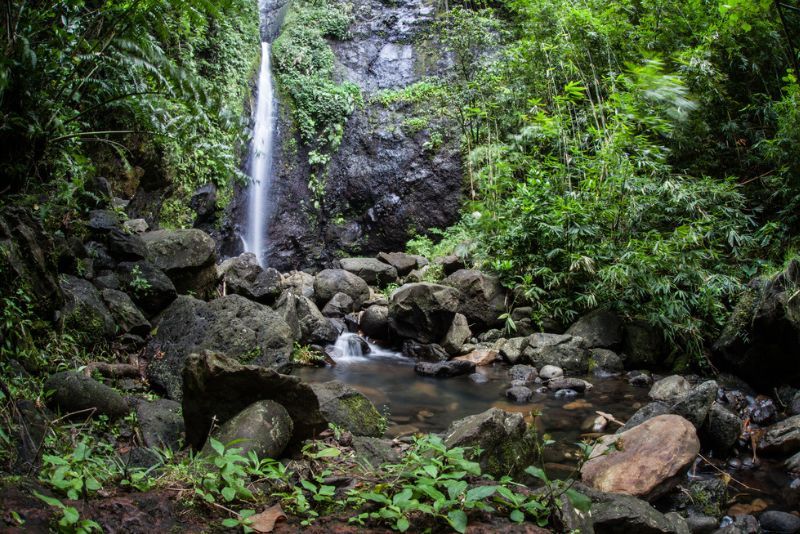 What is included?
All necessary safety equipment and training are included in the canyoning tours in French Polynesia, but you will have to wear suitable footwear and a swimsuit. You will also have to bring water and snacks with you, as they are not provided.
Where does it start?
The meeting point for canyoning tours in French Polynesia is usually at the parking area at Pacific Plaza in Faaa. Guided tours also offer pickup in Puna'auia.
How long does it last?
Canyoning tours in French Polynesia usually last an entire day.
When is the best time for a canyoning tour in French Polynesia?
The best time for a canyoning tour in French Polynesia is between June and September, when the temperature is mild and the weather is dry. During the rainy season, the trails can be more difficult to navigate.
Which other outdoor activities can be done in French Polynesia?
Is it safe?
Canyoning tours in French Polynesia are safe and the experienced and certified guides will provide the necessary equipment training. Keep in mind though that participants must be physically fit and able to swim.
Canyoning tours are not suitable for people with disabilities and pregnant women. Depending on the trail that you pick, you may also be required to make a few jumps, so canyoning tours might not be suitable by people experiencing acrophobia or vertigo.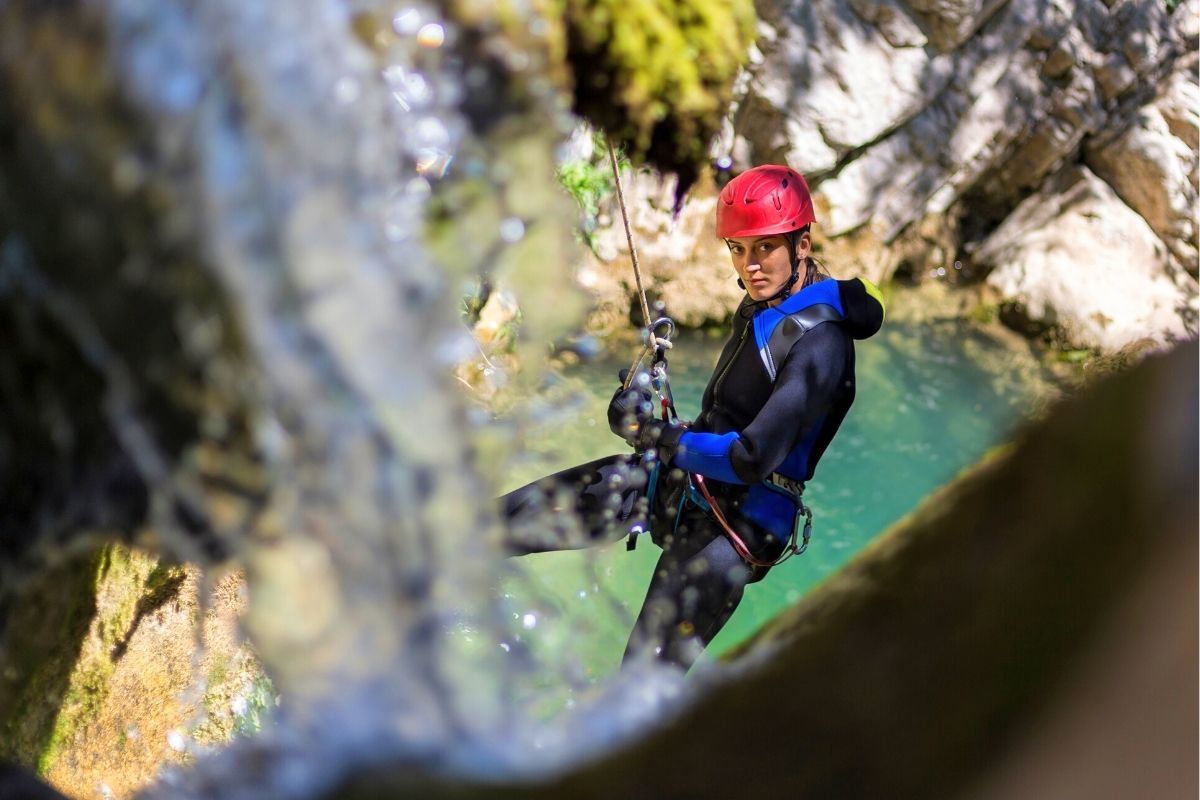 Are children allowed?
Children are allowed on canyoning tours in French Polynesia, however they must be accompanied by an adult and be physically fit. Additionally, there is a minimum age requirement of 12 or 14, depending on the tour booked.
What happens in case of bad weather?
If the weather is prohibitive and the canyoning tour you have booked cannot take place, then it will be rescheduled for a more suitable time. Should you wish to cancel 24 hours or more before the scheduled start, you will receive a full refund.
Travel tips
During the canyoning tour, you will come across rivers and streams, so make sure you pack appropriate clothing and a pair of hiking shoes.
Pay close attention to your guide, especially if you are not experienced in canyoning.
Bring energy-boosting snacks with you, since canyoning can get strenuous.