An island overflowing with natural beauty, Bali tantalizes the senses with its lush foliage, pristine beaches, and exotic temples. A favorite destination of both surfers and yogis, Bali draws visitors from all over the world seeking to experience its unique blend of culture and relaxation.
With such a wide variety of activities on offer — relaxation, adventure, food, and culture — it can be hard to know where to start planning your trip. That's where the Bali sightseeing tours come in handy.
Operated by in-the-know locals, these tours show you the best of what Bali has to offer in a convenient and affordable manner, whether you're interested in history, nature, or simply want to get off the beaten path.
Instagram Tours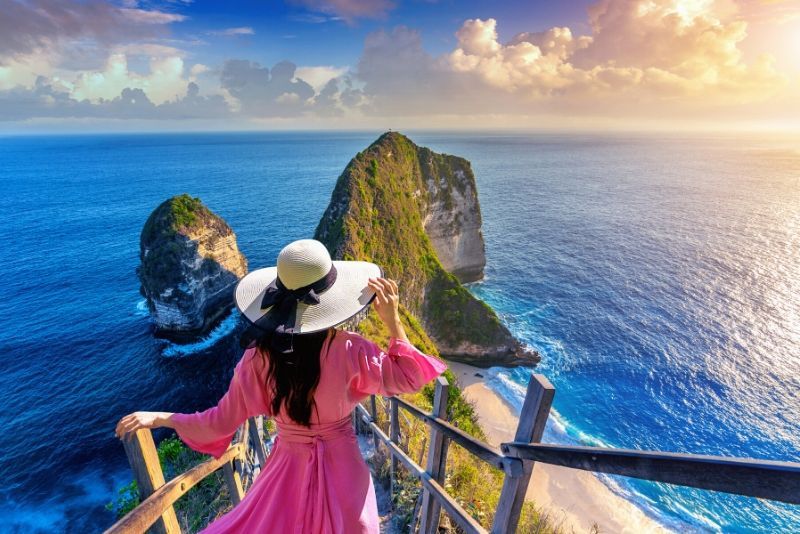 Suited to travelers who want to see Bali through the lens of a camera, instagram tours in Bali take you to the most photo-worthy spots on the island.
From the stunning rice terraces of Tegalalang to the sacred Monkey Forest in Ubud and the enchanting Lempuyang Temple, you'll get plenty of opportunities to snap some envy-inducing shots to share with your friends back home.
Depending on the specific tour of choice, you'll also have the chance to visit the famous jungle swing, have lunch at the Tukad Cepung waterfall, stop at a coffee plantation for a tasting, and snap a photo at the iconic Giant Bird's Nest.
Volkswagen Tours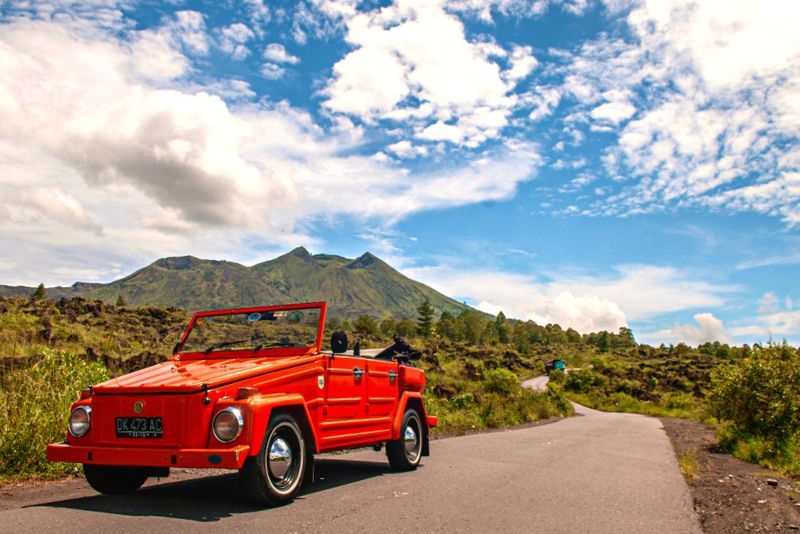 Offering a chance to get away from the tourist crowds and explore the more authentic side of Bali, Volkswagen tours take you off the beaten path to see the island's hidden gems.
You'll explore Mount Batur, Bali's tallest mountain and volcano, in a classic VW jeep, passing by rice paddies, temples, villages, and hot springs along the way.
With your own private driver, this tour also gives you the opportunity to customize your itinerary to make sure you see the sights that interest you most.
Eat Pray Love Tours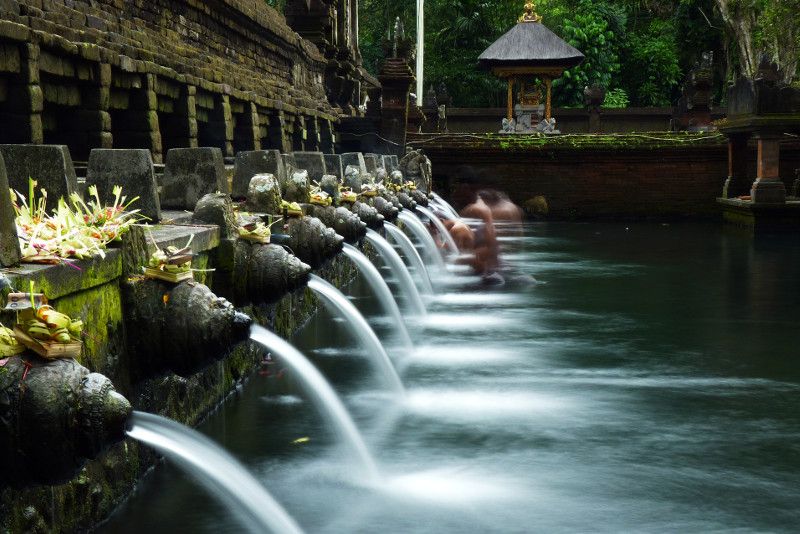 A different approach to most Bali sightseeing tours, Eat Pray Love tours are designed for solo travelers or small groups who want to immerse themselves in the local culture depicted in Elizabeth Gilbert's iconic 2006 memoir.
Focusing on the peace and tranquility that Gilbert found during her time on the island, these excursions will teach you about Balinese traditions and beliefs, and take you to stunning natural locations like the lush Tegalalang Rice Terraces as well as temples and healing stations.
Depending on your tour you can also join in on yoga or cooking classes.
Purification Tours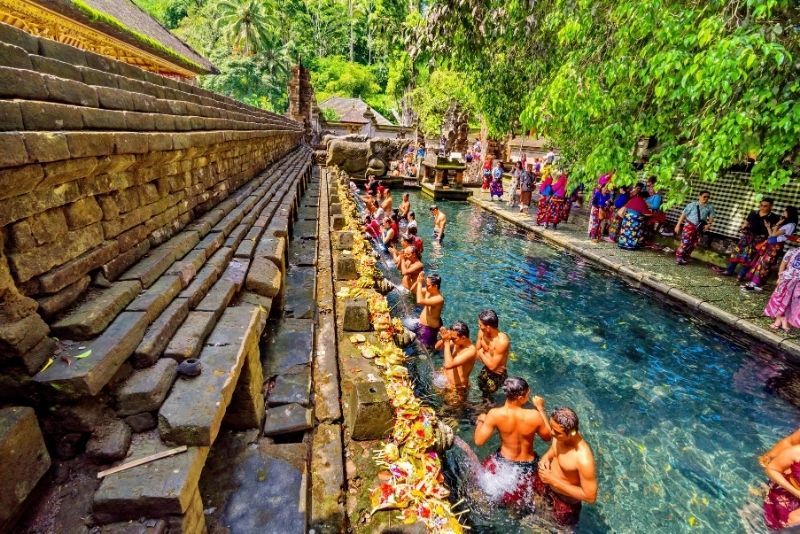 Focused on unwinding, finding inner peace, wellness and treating yourself, these Bali purification tours are perfect for those who want to relax and rejuvenate during their time on the island.
Featuring activities that focus on cleansing the mind and the body, such as yoga and meditation, these tours also include visits to serene locations like the Tirta Empul Temple, where you can partake in a traditional water purification ceremony.
You'll also have the chance to enjoy a Balinese massage, relax in natural hot springs, and learn about the island's unique healing traditions.
Walking tours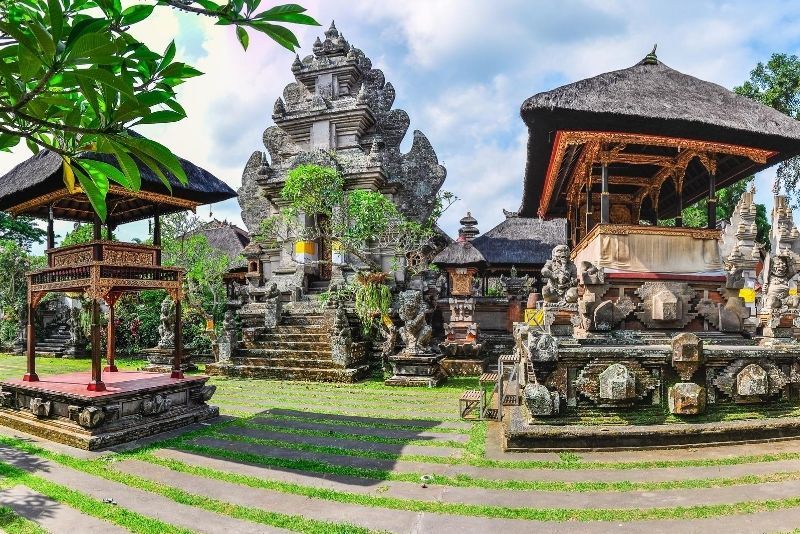 Taking place in several cities around the island, including Ubud, Denpasar, and small rice field villages, these sightseeing walking tours give you a chance to explore Bali on foot and learn about the local culture and history from your knowledgeable guide.
With several different tour options available, lasting between 1 and 3 hours, you can choose to focus on art and architecture, food, or simply take a leisurely stroll through the rice fields.
These tours offer a convenient and affordable way to see the best of what Bali.
Photo shootings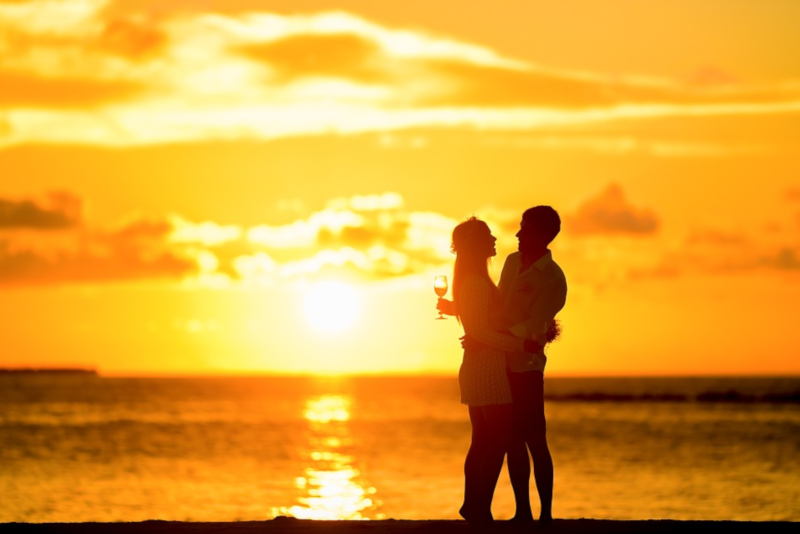 Perfect for couples looking to capture some unforgettable memories of their time in Bali, these photo tours take you to the most romantic and picturesque locations on the island.
You'll be able to choose from a number of different photoshoot packages, depending on your budget and preferences, with options that include beachfront locations, private villas, and stunning rice field views. Wedding photography packages are also available for those tying the knot.
City tours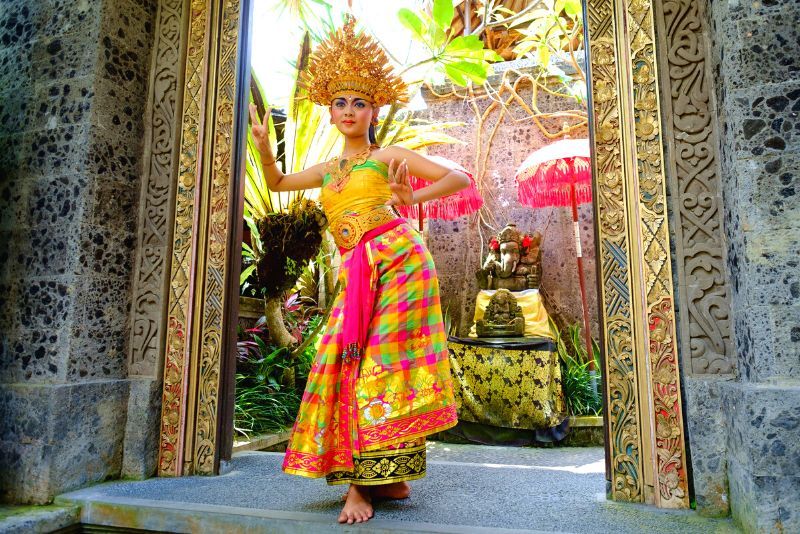 While Bali's natural attractions are certainly a big draw, the island's cities also offer plenty of reasons to visit.
On a Bali city tour, you'll have the chance to explore places like Denpasar, the island's capital, and check out landmarks like the Bali Museum, Jagatnatha Temple, and historical monuments at Puputan Square.
You can also learn about Balinese traditions, such as woodcarving and batik painting, enjoy a traditional Kecak dance performance or browse the Pasar Badung food market.
With so many different types of city sightseeing tours available, there's sure to be one that's perfect for you.
Escape rooms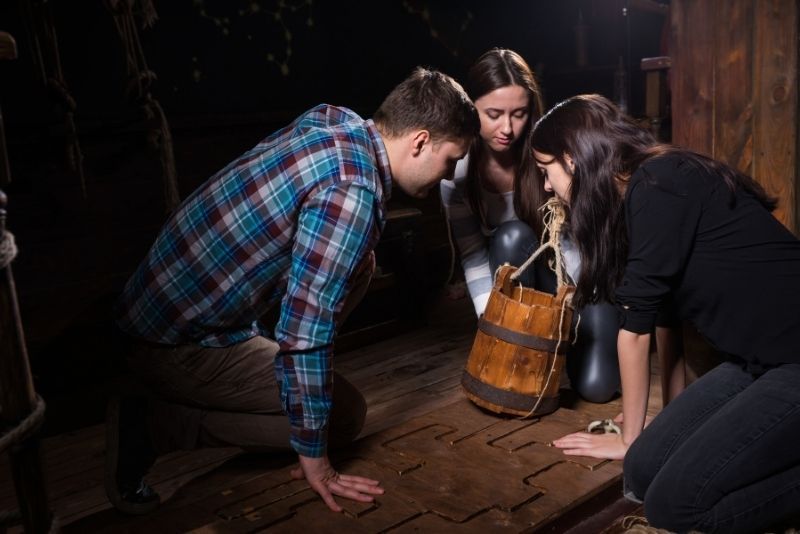 A great option for a rainy day, Bali's escape rooms challenge you to solve a series of puzzles in order to escape from a locked room within a set time limit.
With different themes and difficulty levels to choose from, these fun-filled activities are perfect for groups of friends or family members looking for something a little different. You can also book a private escape room for a birthday party or special event.
Scooter tours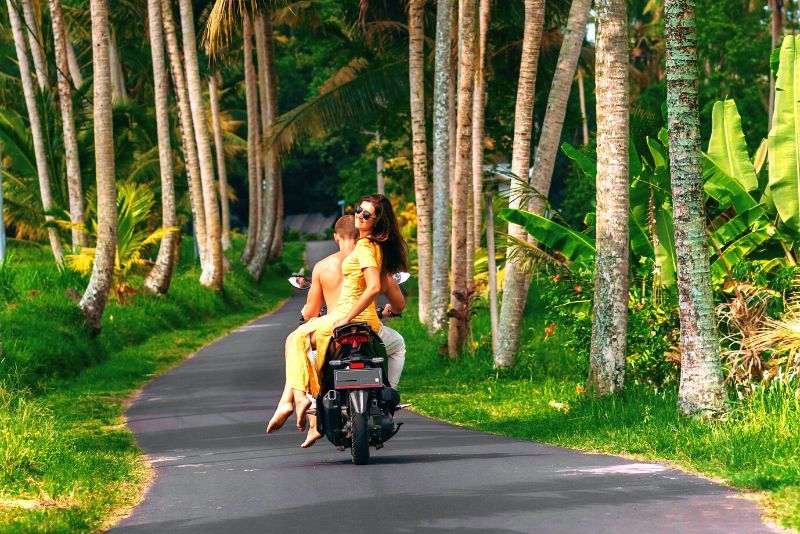 An authentic way to check off the main sights, scooter tours operate in Ubud, Kuta, Seminyak, Nusa Penida and more. Led by a local licensed guide, you'll zip around on the back of a scooter, stopping at some of the most popular Bali attractions while learning about the history and culture of each place.
These tours are a great option for those who want to see as much as possible in a short amount of time. If you've never ridden a scooter before, lessons are also available for purchase.
Hop on hop off bus tours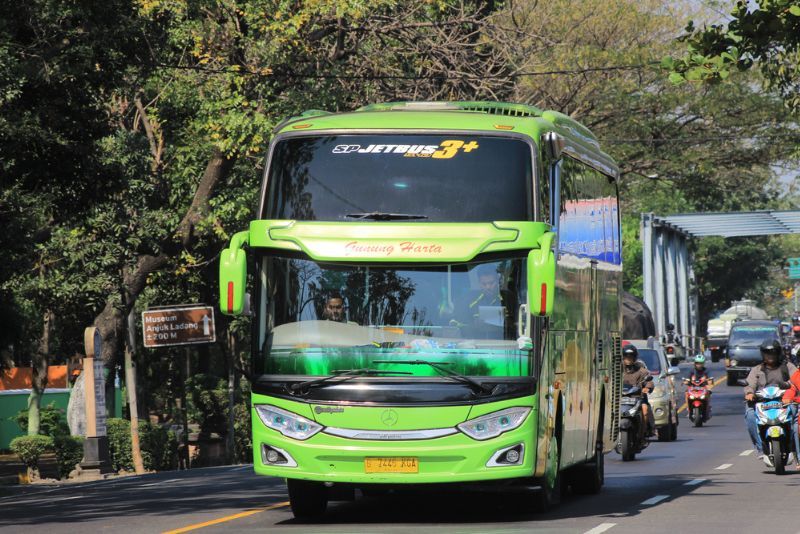 The most hassle-free way to sightsee, hop on hop off bus tours allow you to explore at your own pace while still ticking off all the must-see attractions.
With convenient pickup and drop-off points located throughout Bali, and five different routes to choose from. These tours are great for those who want to spend their time on the island exploring, rather than figuring out logistics. You can choose from a 1, 3 or 7-day ticket.
Free walking tours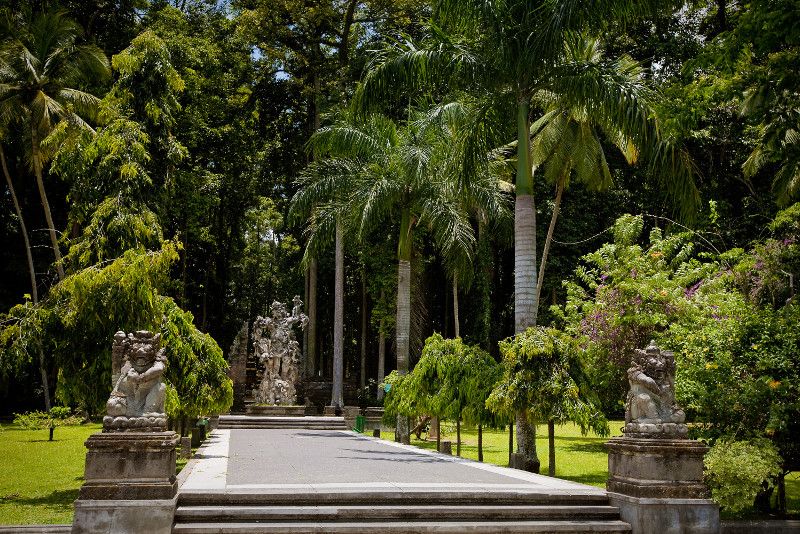 Ideal for penny pinchers and those short on time, free walking tours are led by knowledgeable local guides and operate in popular tourist areas like Ubud, Seminyak and Kuta.
While tips are appreciated at the end of the tour — tips may range from anywhere between US$5 and US$50 per person — there is no set fee, making these tours a great option for budget travelers. Just be sure to book city tours in advance as spaces are limited.