When it comes to exploring a new city, there is no better way to do it than on foot. Walking tours allow you to immerse yourself in the sights, sounds and smells of a place in a way that is simply not possible when traveling by car or public transport. And there is no better place to saunter the streets than the French capital.
Walking tours in Paris take you up close and personal to some of the most famous landmarks, including Sacré Coeur, the Eiffel Tower and Notre Dame Cathedral.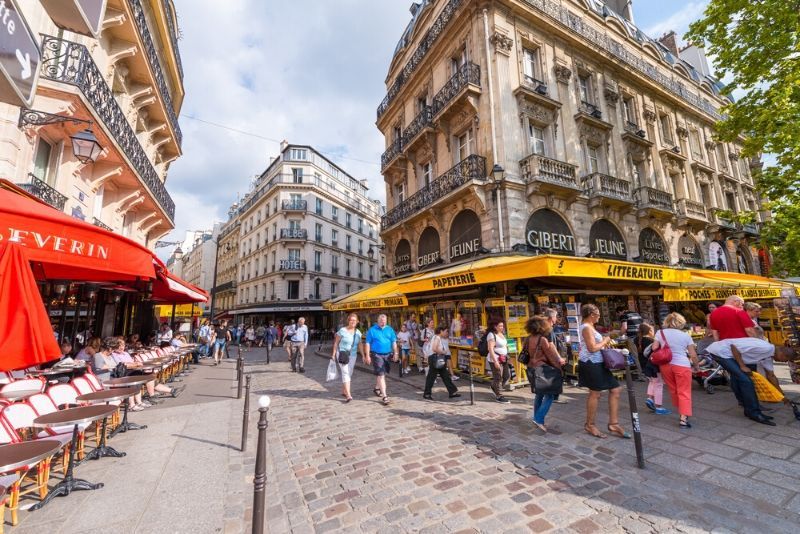 Here's all you need to know about Seine River tours, one of the most captivating sightseeing tours in Paris.
What are the best walking tours in Paris?
Montmartre walking tour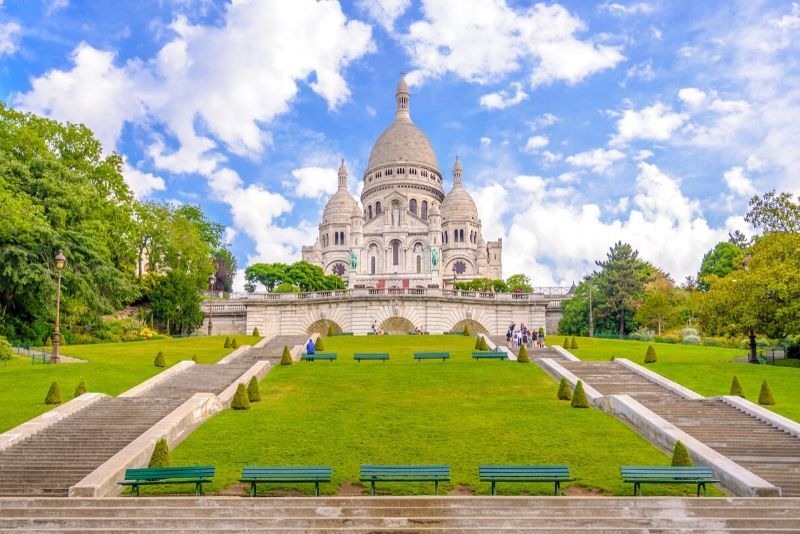 Montmartre is the most popular district to explore on a Paris jaunt. You'll start your walking tour of Montmartre at the Moulin Rouge — the birthplace of the can-can dance. From there, you'll travel to the spectacular Sacré Coeur via several celebrity statues.
Next, you'll continue to the Bohemian Artists' Square. Here, you'll learn the reasons why the neighborhood was so popular with some of the greatest creative names in the world, such as Picasso.
You'll visit the last vineyard in Paris, the only windmill in the city and the house where Van Gogh lived. You'll also check out the infamous Red Light District, as well as other points of interest as you stroll the streets of Paris.
Paris: Dark city secrets walking tour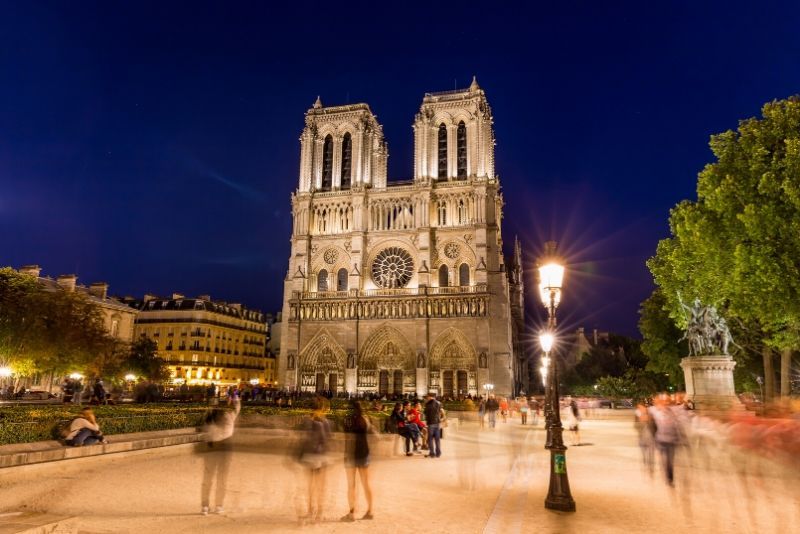 Every city has a dark side and Paris is no exception. In this tour, you'll travel to the primary site for executions throughout history. These were widely enjoyed by the Parisian population despite their gory nature. You'll also learn about the barbaric punishments that criminals endured.
You'll amble on to a theater and the Opera Garnier, both of which are haunted by the ghosts of legendary local poets. You'll visit several other sites that are home to spooky or chilling historic events and legends. These include the house that saw several mysterious deaths after being cursed by a gypsy in the Latin Quarter.
Saint-Germain-des-Prés: Pastry and chocolate walking tour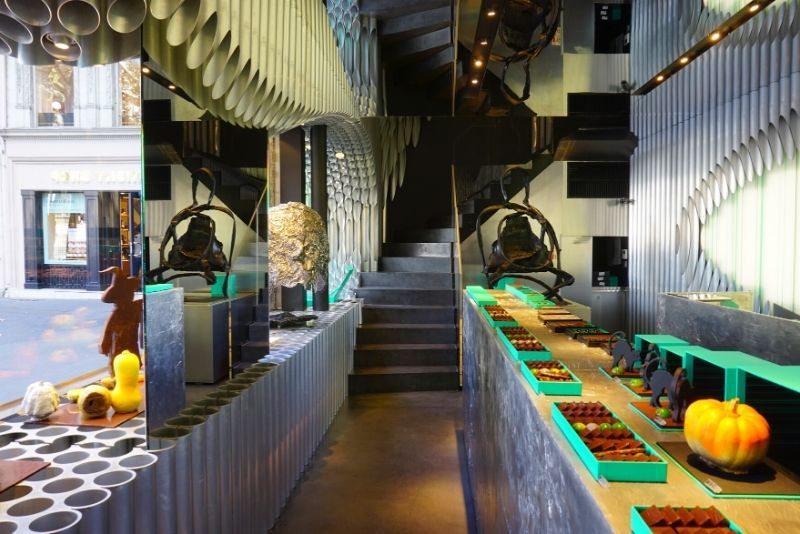 This tour ambles through the fashion district of Paris, which is also famous for its divine sweet treats, including chocolate and pastries.
You'll pay a visit to several chocolateries, boulangeries and patisseries that have attracted the press for their sumptuous goods. Not only will you get to feast your eyes on the variety of delicious morsels, but you'll also enjoy several chocolate tastings along the way.
Private Paris walking tour with a personal photographer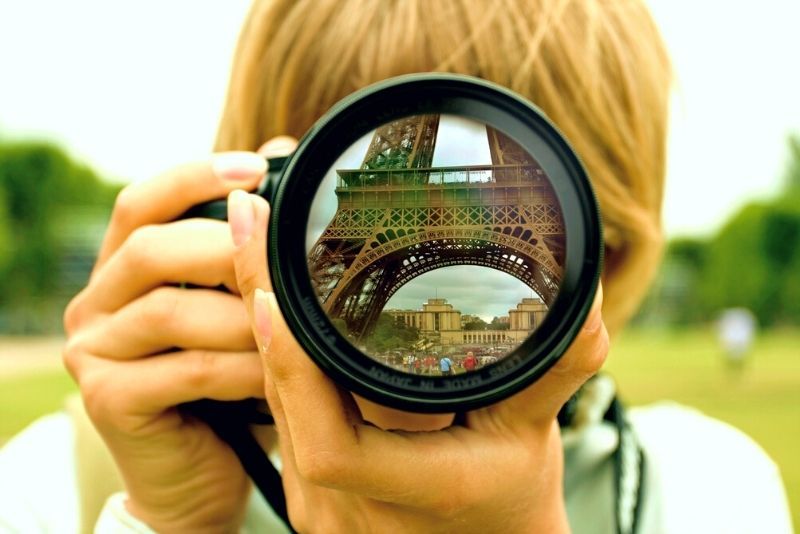 If you want to leave Paris with a photo album full of precious memories, consider taking a tour of the sites that includes a photographer.
You'll be guided by your professional photographer to the most picturesque spots in Paris. You'll pose against backdrops of the Eiffel Tower and Notre Dame Cathedral among other iconic sites.
Alternatively, you can choose your own route through the city. Your photographer will capture both candid and posed photos, and you'll receive up to 150 photos to remember your Parisian adventure by.
Bohemian Paris: Latin Quarter tour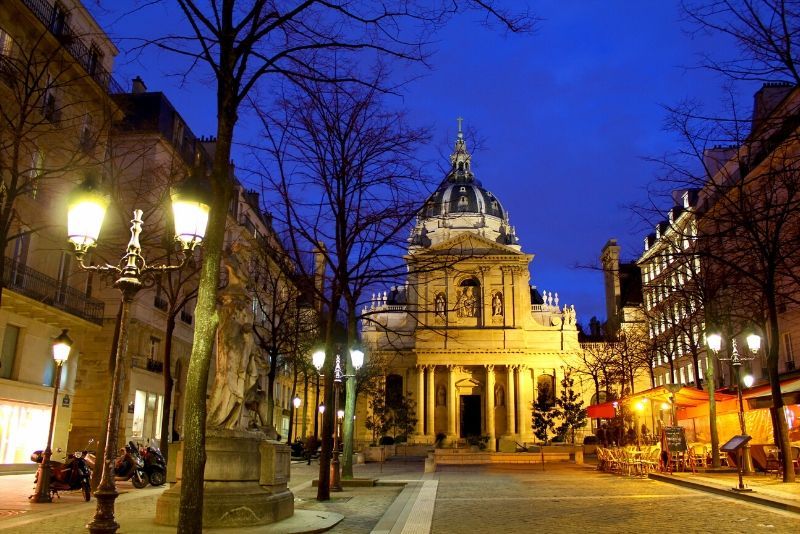 This Paris walking tour explores the region of the city that is steeped in artistic history. You'll visit the Shakespeare & Company bookshop which was the hangout of world-renowned writers such as Ernest Hemingway.
Philosophers, politicians and writers are buried at the Panthéon which you can see as you pass by the exquisite church.
You'll also see the La Sorbonne University and hear about the incredible talents that were schooled under its roof. You'll discover several other sites that have plenty of historical significance such as the Luxembourg Gardens and Mouffetard Market to give you a thorough overview of the lively neighborhood.
How much do walking tours in Paris cost?
Montmartre walking tours last 2.5 hours and start at €30. This includes a local guide to provide you with fascinating information on the history of the city.
Walking tours in Paris that explore the darker side of the city cost €30 and include a professional guide to share ghostly stories and gruesome tales. You can expect the stroll to last two hours.
Chocolate and pastry excursions include a local guide and tastings in several locations. You'll pay €110 for a small group tour with eight or fewer participants, and the tour lasts three hours.
Tours with a photographer cost €130 for a group of up to eight and last two hours. You'll receive between 130 and 150 photos after your shoot to commemorate your trip.
Guided walks of the Latin Quarter include a local guide with excellent knowledge of the neighborhood. You'll pay approximately €10 for this tour.
What is included in a walking tour in Paris?
Walking tours in Paris include a local guide who knows all of the secrets and stories of the city streets. You'll be provided with a detailed overview of some of the most famous spots in Paris, and leave the tour smarter than when it started.
Where do walking tours in Paris start?
Many tours of the Montmartre region meet at the Blanche metro station. Walking excursions that explore other sites and neighborhoods meet at various starting points throughout the city. These meeting places are always easy to reach, and tour guides usually will wear or hold something that clearly identifies them.
Regardless of which tour you take, you'll learn of the meeting point before you book so that you can arrange your transportation adequately.
How long do walking tours in Paris last?
Most walking tours in Paris last between two and three hours. This gives you plenty of time to discover some of the best cultural and historical gems in the city. If you only have an hour to spare, there are several tours that would work with your itinerary.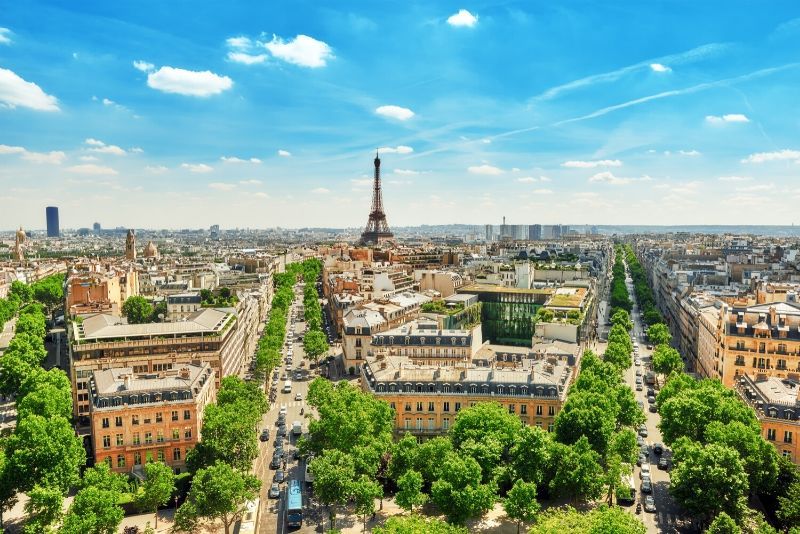 When is the best time for a walking tour in Paris?
Paris walking tours are enjoyable at any point during the day. However, during the summer months, the city can get exceptionally hot, so you might consider an early morning guided stroll of the streets.
A walking tour is a perfect way to kick off your Parisian vacation, so arrange one for the first day if possible.
Are there any combo available with walking tours in Paris?
Eiffel Tower walking tour with reserved entrance to 2nd floor
This combination trip starts at Trocadéro Plaza where you can enjoy incredible views of the Eiffel Tower from. Walking towards the famous site for your climb up the 330-meter monument, you'll cross the Iena Bridge and visit the Champs de Mars.
Before your self-guided tour of the first two levels of the Eiffel Tower, you'll learn about the history of the landmark. This includes how it almost never became the famous beacon of Paris you see today. Your tickets will allow you to skip the line and you'll experience extraordinary views over Paris from both levels of the tower.
You'll pay €30 for this tour which includes a walking tour with an English-speaking guide. You'll also receive skip-the-line tickets to the first and second floors of the Eiffel Tower.
What other sightseeing tours can you do in Paris?
Travel tips
Walking tours in Paris cover a lot of ground, so ensure you're wearing comfortable shoes.
It is not necessary or expected to tip your tour guide. However, if you particularly enjoyed the excursion and would like to do so, €5-€10 is an acceptable amount that would be gratefully received by your guide.
Take a morning tour if possible to avoid the heat and the crowds in the city.