Rodin Museum tickets are a must for anyone interested in art or the life of the legendary sculptor Auguste Rodin. Born in 1840, Rodin is widely thought of as the founder of modern sculpture, and his works are famous all over the world.
At the Rodin Museum in Paris, you can see some of his most famous sculptures and learn about his life.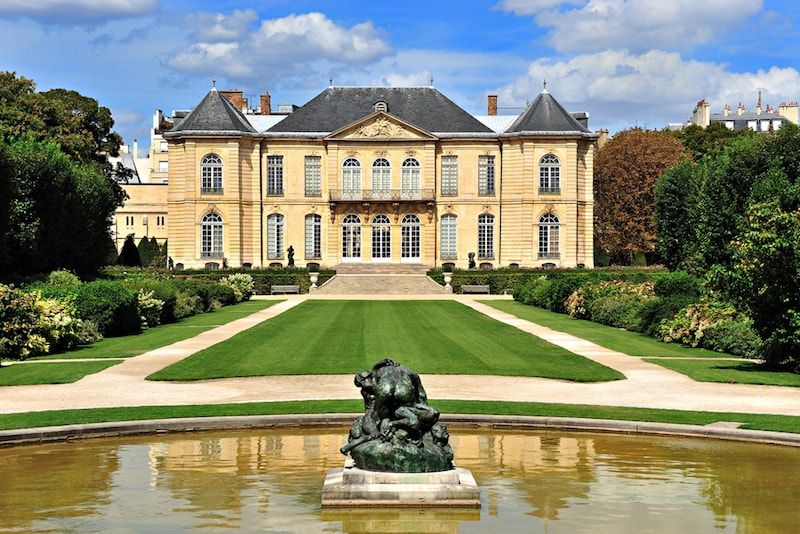 How much do Rodin Museum tickets cost?
Adults: €14
Children (under 18): free
Interactive game tablets are available for children age 6 and up for an additional €6.
The Rodin Museum entrance fee includes access to Rodin's private collection of paintings. This extensive collection consists of works by renowned artists, including Vincent van Gogh and Edvard Munch, the creator of "The Scream."
Your Rodin Museum tickets allows you to access the gardens, where many of Rodin's creations were brought to life. Several of his best-known works are on display here.
Who is eligible for discounts?
Rodin Museum tickets are free for EU residents aged between 18 and 25.
French jobseekers with a certificate less than six months old can also enter the museum for free. Persons with reduced mobility receive free entry and one carer can accompany them free of charge.
If you are eligible for one of the above discounts for the Rodin Museum, remember to bring photo ID with you to receive a reduced rate.
What are the best Rodin Museum tours?
Small group Rodin Museum guided tour
On this Rodin Museum tour, your expert guide will take you around the galleries and tell you all about Rodin's life and work. You'll get to see some of the artist's most famous sculptures, as well as his private collection of valuable artwork. Enjoy an educational experience with a small group of other visitors.
Two-hour private guided tour
Become an expert on Rodin during this two-hour private guided tour of the museum. Get up close to his famous sculptures, including "The Thinker" and "The Hand of God," and hear stories about the artist from your knowledgeable guide.
This guided tour of the Rodin Museum will help you gain a deeper appreciation for Rodin's work and the art of sculpting.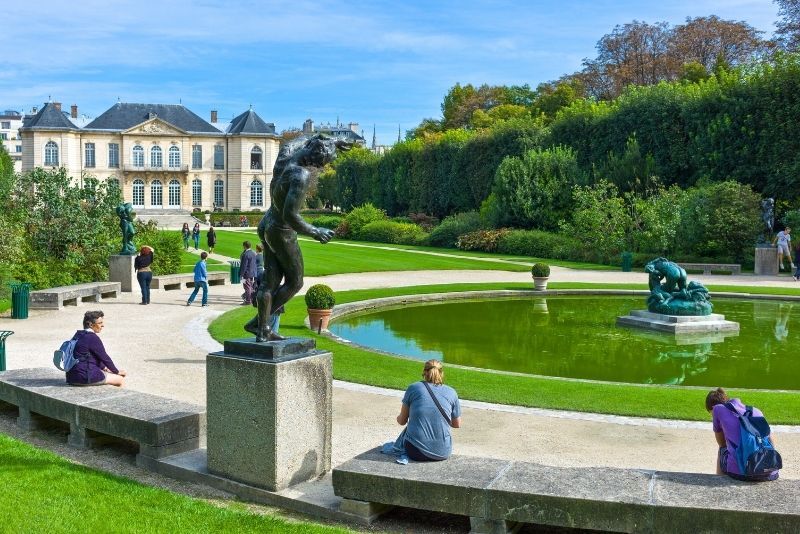 Are there any combined tickets or tours including the Rodin Museum and other attractions?
There are several combined ticket options available for those who want to visit the Rodin Museum as part of a wider tour of Paris. Booking combined tickets may be more affordable and can help those on a tighter budget.
Should you book Rodin Museum tickets in advance?
The Rodin Museum receives over 700,000 visitors every year. It's a popular tourist attraction, and therefore it's advisable to book your tickets as soon as possible.
Booking your tickets in advance also means that you will get to skip the line, saving you time. During midday, waiting times can be long, so planning ahead is highly recommended.
What will you see inside the Rodin Museum?
The Rodin Museum was originally the Hôtel Biron, a private mansion built in the 18th century. It was converted into a museum in 1919 and houses Rodin's sculptures, paintings, drawings and personal effects.
Inside the Rodin Museum, you will see some of Rodin's most famous sculptures, including "The Thinker," which is arguably his best-known work. You'll also get to see his private collection of paintings, which includes works by artists such as Vincent van Gogh and Pablo Picasso.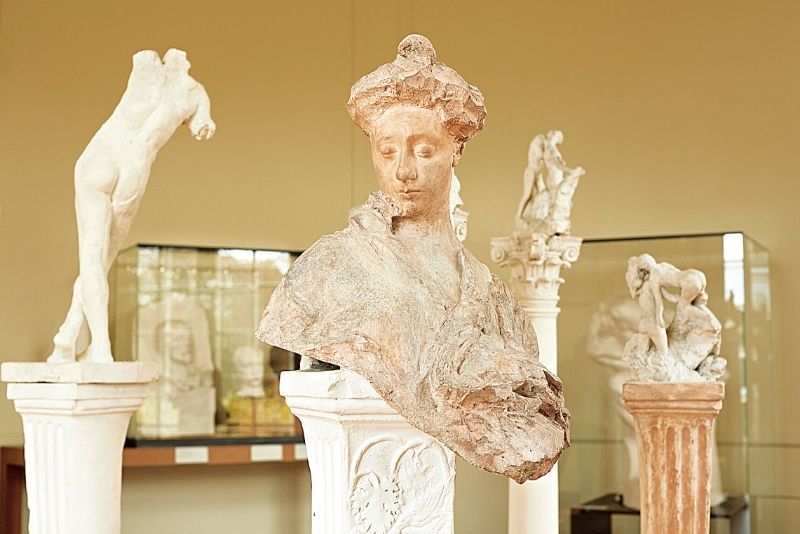 The museum's grounds are equally as impressive as the interior, with beautiful gardens and outdoor sculptures for you to enjoy. With this beautiful natural backdrop, Rodin's sculptures are truly brought to life.
These include "The Gates of Hell," a huge bronze door covered in intricate details and "The Burghers of Calais," a group of six life-size figures.
If you have time, sit in the gardens and take in the sculptures, as you enjoy a bit of sun and a moment of peace away from the busy streets of Paris.
How to get to the Rodin Museum?
The Rodin Museum is located in the seventh arrondissement of Paris, on the Left Bank of the Seine River. It's a short walk from Les Invalides and roughly 2 kilometers from the Eiffel Tower.
The easiest way to get to the Rodin Museum is to take the Metro Line 13 to the Saint-François-Xavier station. From there, the museum is only a 10-minute walk away.
Even if you do not take the metro to the museum, it can be a great experience to get there on foot. A walk through Paris presents plenty of opportunities to enjoy a sunny day and spot small cafes and shops along the way.
When is the best time to visit the Rodin Museum?
The Rodin Museum is open from 10 AM to 6:30 PM every day except Monday when it is closed. The best time to go is as soon as it opens or in the late afternoon in order to avoid the crowds. Peak times tend to be between 12 PM and 4 PM.
The museum is quieter on weekdays, so this is an optimal time to visit if you can. Wednesday and Thursday tend to be the quietest days.
What other attractions can be visited in the city?
Travel tips
If you're planning a visit to the Rodin Museum during the summer months, bring sunscreen and a sunhat. You will spend time outdoors exploring the gardens and sculptures, so it's important to protect yourself from UV rays.
Wear comfortable shoes as you will be on your feet for several hours, especially if you choose a combination of activities.
Bring your camera to capture some of the incredible sculptures, both inside the museum and in the gardens. Be aware that flash photography may not be permitted in some exhibitions.
Bring a form of photo ID, such as your driving license or passport, with you to enter the museum. The ticket officers will check your booking against it.