Did you know that you can explore the best of France in just a few hours? This quirky attraction uses scale models of iconic French sights to engage with visitors of all ages. There's everything from the Eiffel Tower and Amiens Cathedral to Mont Saint-Michel and Fort Boyard to discover.
With your France Miniature tickets, you will embark on a journey through villages and cities, checking out major landmarks as you go.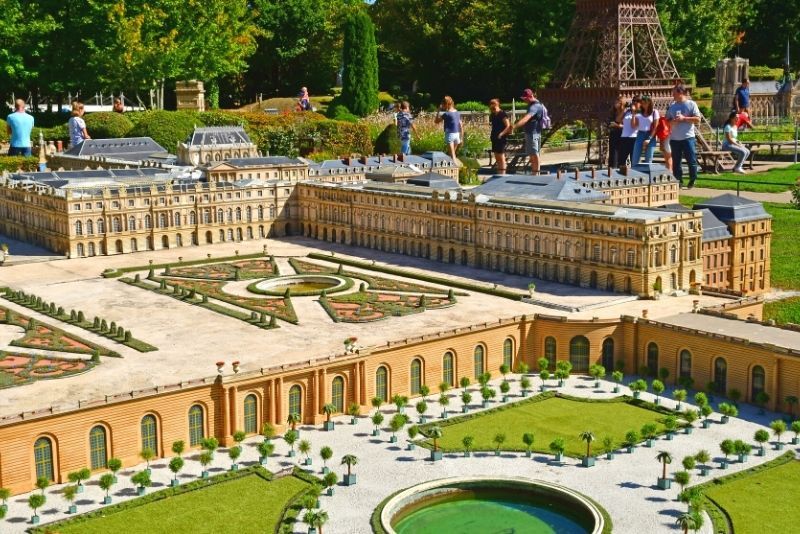 How much do France Miniature tickets cost?
There are two types of France Miniature tickets, based on date flexibility and age. The "Mini" ticket is cheaper, but the "Freedom" ticket doesn't tie you down to a particular day.
Mini ticket
The France Miniature entrance fee for a specified date is as follows:
Visitors aged 4 years and over: €18
Child under 4 years: Free
Freedom ticket
If you aren't sure which day you want to visit, you can purchase a Freedom ticket. This is valid for a single day of your choosing.
Adult (12+ years): €24
Senior (60+ years): €22
Student: €22
Child (4 – 11 years): €18
Child under 4 years: Free
Persons with disabilities: €22 (adult) and €16 (child)
Parking is not included in the France Miniature tickets price. This costs €4 per vehicle and can be purchased on site. Parking is free for persons with disabilities.
Who is eligible for discounts?
Senior visitors, students and persons with disabilities are entitled to a €2 discount on the France Miniature rate. Take some ID in case you are asked to show it at the entrance gate.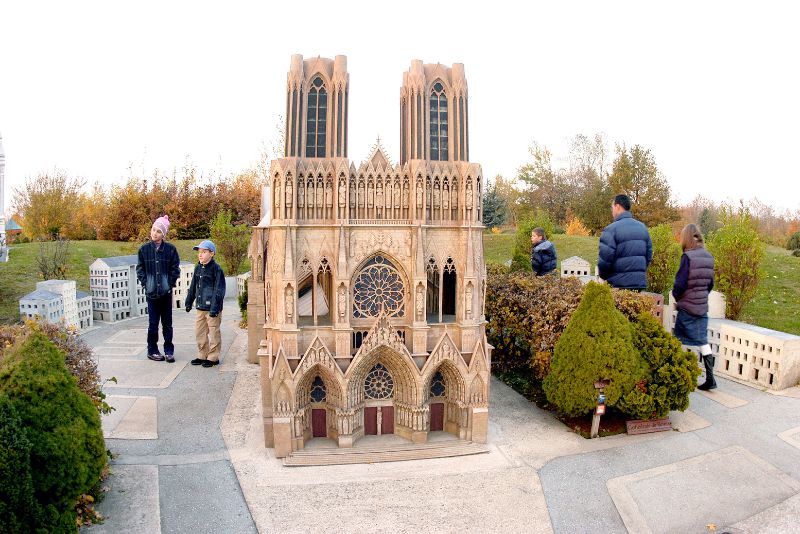 Should you book France Miniature tickets in advance?
France Miniature tickets can sell out in peak vacation periods, so do consider booking in advance to ensure you don't miss out.
By reserving your tickets online, you can search for the best prices and avoid paying more on the day.
What will you see inside France Miniature?
Your France Miniature ticket gives you access to all the exhibits, taking you on a whirlwind tour of the country.
Monuments
Many of the models at France Miniature are scale replicas of UNESCO World Heritage sites and monuments. Castles, amphitheaters and palaces all make the list.
Highlights include the Eiffel Tower, the Château of Vaux-le-Vicomte and Chartres Cathedral. Try a bit of perspective photography for some epic selfies as you follow trails around the complex.
There are villages and stations too, as well as ports where you can see tiny boats moored by the harbor. Enjoy a slice of French life while exploring miniature versions of a traditional Jura mountain settlement and the Port of Saint-Tropez.
Attractions
Your France Miniature entry also includes rides and interactive experiences, which are perfect for the kids. Lots of family fun can be had at the Koh Lanta games, while acrobatic zones are a great place for letting off steam. There are swings and gondolas too, as well as a giant toboggan slide and car racetracks.
Services
There is a restaurant and snack bar on site for when you need a breather, plus a gift shop for souvenirs.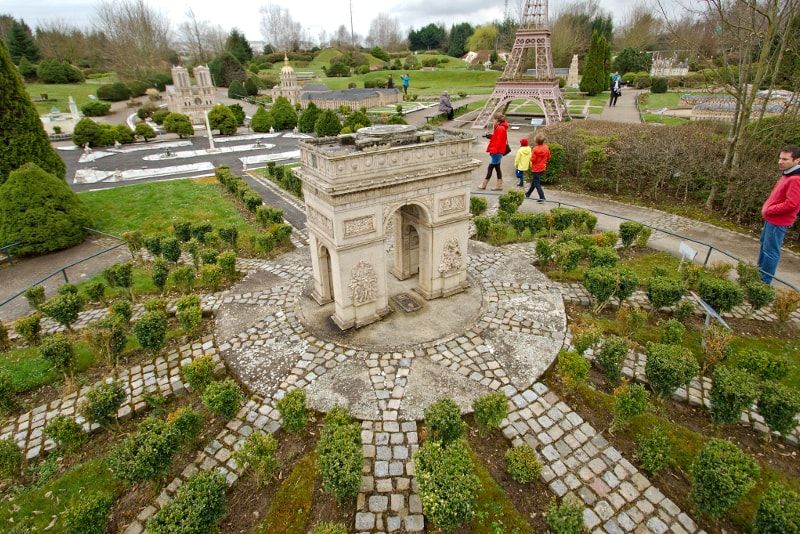 How to get to France Miniature?
To reach France Miniature by public transport, take the train from Montparnasse or La Défense to La Verrière. Then hop on the 411 or 412 bus which runs directly to France Miniature.
You can also reach the attraction by car, and there is paid parking available on site.
When is the best time to visit France Miniature?
The best time for a France Miniature visit is first thing in the morning when you're more likely to have uncrowded views of the sculptures. This is one of the most popular theme parks in Paris, especially with families!
During summer, France Miniature is open daily between 10 AM and 7 PM. There are variable opening times throughout the rest of the year.
Which other theme parks can be visited in Paris?
Travel tips
Remember to book your France Miniature tickets online so you can search for the best offers.
Most people take around 4.5 hours to explore the park and experience all the attractions.
Picnic areas are available if you want to take in your own lunch.
France Miniature is suitable for visitors of all ages, so this is a great choice for families.