Securing your tickets for the Conciergerie in Paris has never been easier. Built as a royal palace and briefly used as a courthouse, the Conciergerie in Paris used to be one of the most notorious prisons in Europe. It famously housed the last Queen of France, Marie Antionette, and is known for its impressive gothic architecture.
Today, the Conciergerie is a popular tourist attraction located in the heart of Paris on the Ile de la Cite. With your Conciergerie tickets, you can explore one of the lesser-known attractions of Paris that is more than worth a visit.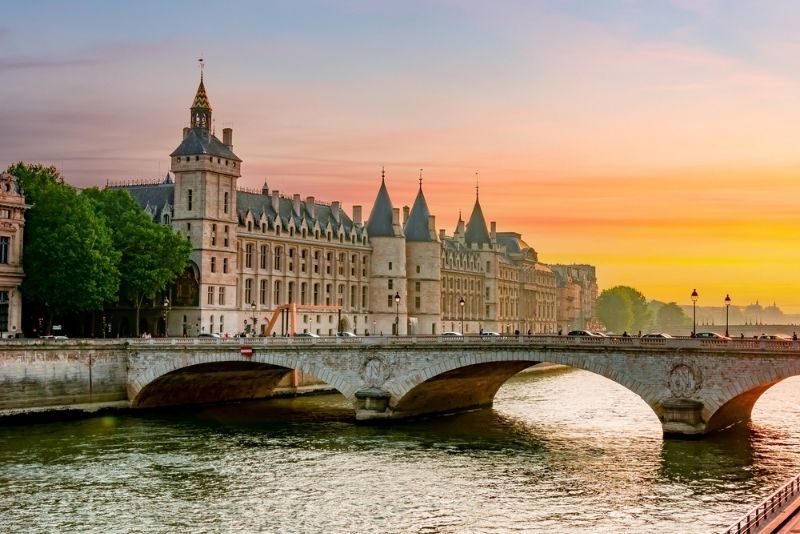 Here's all you need to know about the Conciergerie, one of the most exciting attractions in Paris.
How much do Conciergerie tickets cost?
While you can purchase your ticket to the Conciergerie on arrival, try to book online in advance if possible. Visitors can select a designated time slot which reduces crowds and waiting times.
Adults: €11.50
Members of partnership programs: €9
Children (under 18): Free
The Conciergerie offers a discounted entrance fee for members of partnership programs such as Les Amis du Louvre, Pass Navigo Culture and SNCF Intercités. Double-check the list of eligible memberships before booking your tickets.
A so-called Histopad comes with every entrance ticket to the Conciergerie. This augmented reality tool provides exciting insight into the history of the monument. It is available in English, French, German, Spanish, Italian and Mandarin.
Who is eligible for discounts?
In addition to children under 18, young adults under the age of 26 can also visit the Conciergerie at a reduced rate. This only applies to residents of the European Union or European territory. Make sure to bring an approved form of national ID to prove your status.
A French Pass éducation, the Paris Pass and the Paris Museum Pass also provide free entry to the Conciergerie. Job seekers who are able to prove their unemployment of at least six months are also exempt from any entry fees. Keep in mind that documents need to be presented in French, making this discount difficult to obtain for tourists.

Visitors with a disability or reduced mobility and one accompanying person are able to gain entry to the Conciergerie for free.
Is it possible to visit the Conciergerie for free?
Entry to the monument is free on European Heritage Days which take place on the third weekend of September. Visitors can also avoid the entrance fee to the Conciergerie by coming on the first Sunday of the month during the off-season. This includes the months between November and March.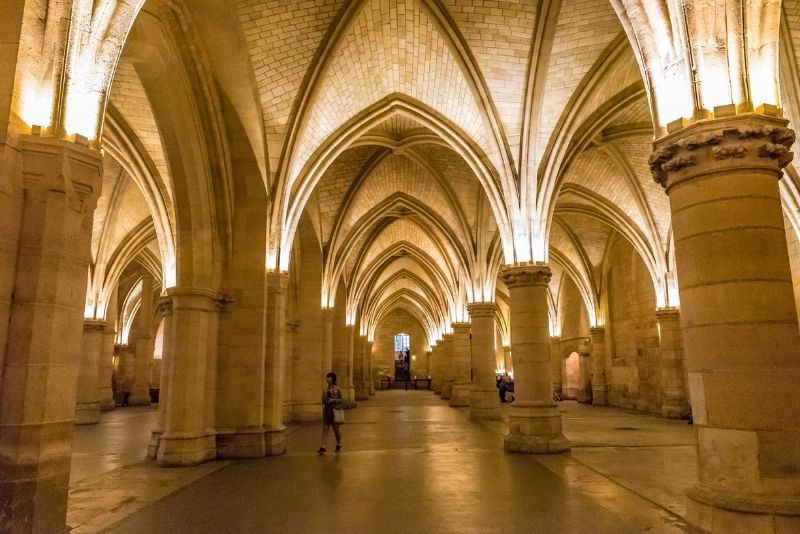 What are the best Conciergerie tours?
While you can visit the Conciergerie by yourself, you might benefit from joining a guided tour. The former prison has a very complicated and interesting history which a professional guide will be able to explain even if you have little prior knowledge of the topic.
Some guided tours to the Conciergerie are available on arrival, but they are almost exclusively in French. English language options need to be booked online.

You can either choose to join a group or book a private guided tour of the Conciergerie. The majority of tours will include several other attractions in the area.
Are there any combined tickets or tours, including Conciergerie and other attractions?
If you're short on time when visiting Paris, you'll want to see as much as possible in one day. Choosing a combined tour of the Conciergerie and other points of interest nearby is an excellent strategy for saving time and money.
Most tours include other attractions on the Ile de la Cite, which allow you to cross off this neighborhood of Paris in one day.
Guided tour of la Conciergerie, Notre Dame and Sainte Chapelle: Visit the three major landmarks on the Ile de la Cite with a professional tour guide.
Sainte Chapelle and la Conciergerie Skip the Line Priority Tickets: Avoid having to wait in line and get priority passes when visiting these monuments. A guide is not included.
Conciergerie and Seine River Cruise: After visiting the historic prison, enjoy the beauty of Paris from the water as you float along the River Seine.
Hop on hop off bus tour and la Conciergerie: Get to know Paris from the top of a double-decker bus. Get on and off the bus as you please and only pay once.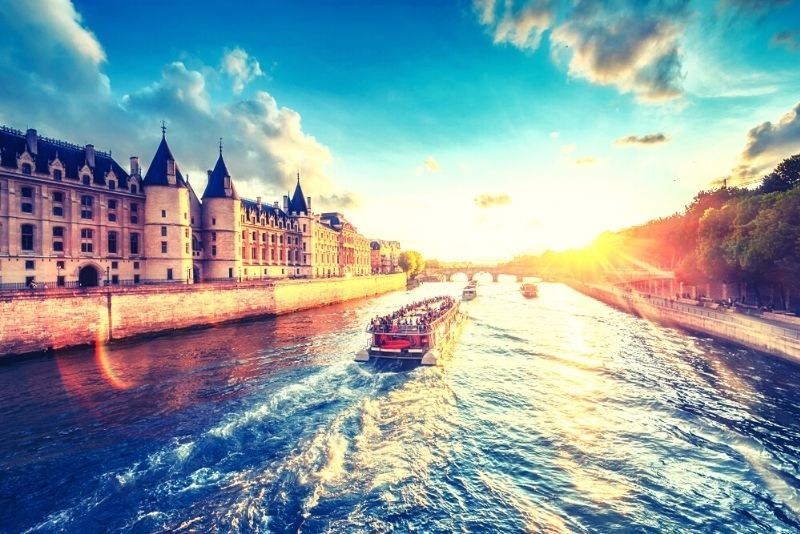 Should you book Conciergerie tickets in advance?
The Conciergerie is very busy on most days and lines to buy tickets can be long during midday. It's highly recommended to book your Conciergerie tickets online in advance, so you can select a time slot when you would like to visit.

You can also purchase skip-the-line Conciergerie tickets for the same price. These allow quick and convenient entry without having to wait.
What will you see inside the Conciergerie?
The Conciergerie was initially built as a royal residence and served as a courthouse for some time. Afterward, it became a prison, housing inmates under terrible living conditions.
Today, a small part of the building has been reconstructed to show how life in the prison used to be. Visitors can see original cells, including the one where Marie Antoinette spent the last weeks of her life.
In addition to modernized parts of the prison, tourists can also discover historic rooms and halls that have largely remained unchanged. The Conciergerie is large with different exhibits, a chapel and courtyards.
How to get to the Conciergerie?
The Conciergerie sits on the Ile de la Cité, a small island located in the heart of Paris. Nearby you'll also find the Sainte Chapelle and Notre Dame. The metro line 4 will take you almost directly to the Conciergerie. Simply get off at the station Cité.
There are also buses available such as the lines 21, 24, 27, 38 and 81. The majority of tourists chose to use the metro, though. It is usually the more convenient choice.
You can also easily walk to the Conciergerie if you're exploring the area. There is always a lot to see in Paris, so you might enjoy a stroll through the city.
When is the best time to visit the Conciergerie?
The Conciergerie is most crowded on weekends or public holidays. Sundays are especially popular, so make sure to come early to avoid the crowds. If you can, do not visit on weekends during the summer when Paris is full of tourists from all around the world.

Book your Conciergerie tickets online with a timeslot for your visit and try to come before 11 AM to get the best experience at the Conciergerie.
Which other attractions can be visited in Paris?
Travel tips
If you're eligible to visit the Conciergerie for free, don't forget to bring your ID or passport to ensure you can receive the discount.
Audio guides cost extra, so make sure to factor this into your budget.
If you're not familiar with the story of Marie Antoinette and who she was, refresh your knowledge before you book your Conciergerie tickets. This will make your visit a lot more interesting.
You might be asked to leave large backpacks at the coat check, so only bring a small bag.
Buy skip-the-line tickets for the same price if you're visiting the Conciergerie on a busy day to avoid waiting.