SeaWorld is a marine zoological theme park based in Orlando, Florida. The amusement destination is filled with thrilling rollercoasters and animal exhibits for all ages.
SeaWorld tickets and tours give you access to special aquatic shows featuring orca whales, sea lions and dolphins. Visit the marine-themed park to mix the excitement of rides with the intrigue of sea life.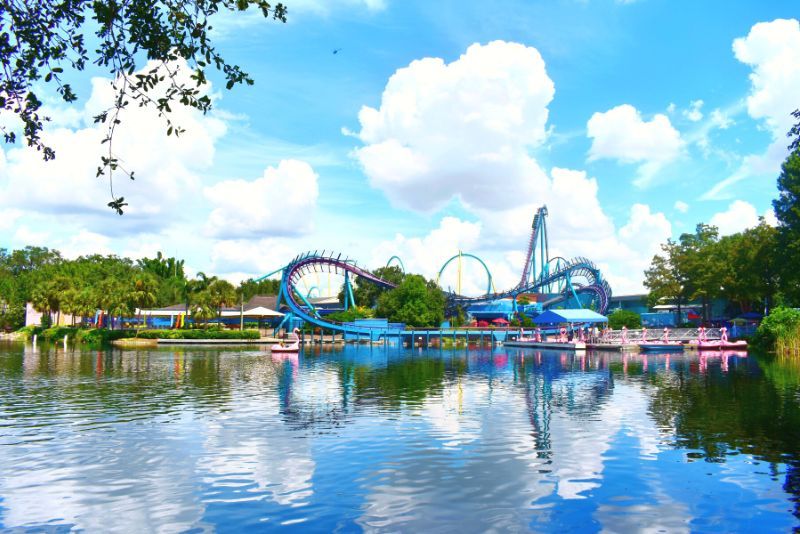 Here's all you need to know about SeaWorld, one of the most exciting theme parks in Orlando, Florida.
How much do SeaWorld tickets cost?
Tickets to SeaWorld, Orlando include all-day entry into the park. Some will allow multi-day access to one of the other SeaWorld Parks & Entertainment destinations. All children ages 2 and under are eligible for free entry.
SeaWorld single-day ticket: US$100
SeaWorld two-park ticket (valid for two visits to SeaWorld parks): US$135
SeaWorld any-day ticket (valid any day within a 6-month period): US$133
SeaWorld three park ticket (valid for any three SeaWorld parks): US$160
SeaWorld four park ticket (valid for any four SeaWorld parks): US$230
SeaWorld multi-park tickets include entry to any of the four SeaWorld Parks & Entertainment locations including SeaWorld Orlando, Aquatica Orlando, Busch Gardens Tampa and Adventure Island.
The theme park also offers an all-day dining pass add-on between US$35 to US$45 depending on the pass selected. For two-park tickets, an all-day dining pass will cost an additional US$75.
Who is eligible for discounts?
SeaWorld unlimited visit fun card holders are available for a discount. Purchase the fun card for around US$130 to visit the theme park for an unlimited amount until the end of the year excluding specified blackout dates.
SeaWorld Orlando also offers discounted tickets to military personnel through their Waves of Honor program. Active military members receive complimentary admission while veterans are eligible for a 50% discount on ticket prices.
The park also offers discounts to AAA members who present their membership cards upon arrival.
Should you book in advance?
It is recommended to buy SeaWorld tickets in advance as they could sell out. Tickets may also be cheaper if you book ahead of time.
If you purchase passes ahead of your visit but are unable to make it on the day you reserved, the park offers a zero-change fee policy and you may switch your reservation without charge.
Book in advance to also reserve access to any special events, shows or performances taking place at the park. SeaWorld also offers private tours and exhibits that can be selected at the time of ticket purchase.
What are the best SeaWorld tours?
Animal Encounters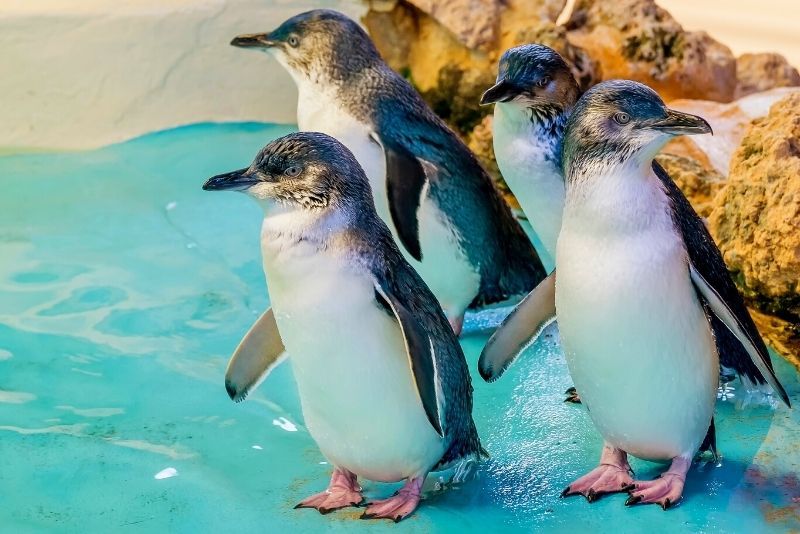 SeaWorld offers in-house animal encounters to allow visitors to get up close and personal with their favorite sea-life creatures. Choose between a beluga, walrus, dolphin and penguin encounter with an expert trainer as your guide.
Most encounters will allow you to get inside the animal's habitat for a closer look where you will learn fascinating details about their lives. Many tours will allow you to feed or touch the animals in a face-to-face interaction.
Up-Close Tours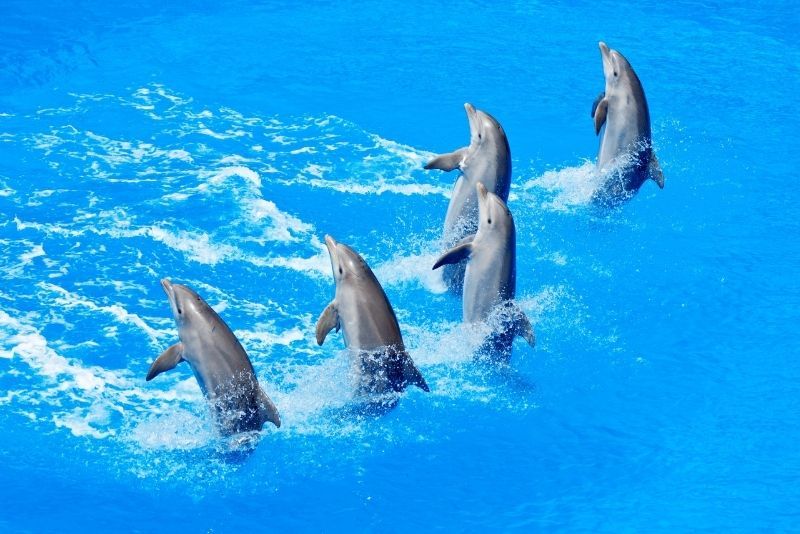 An up-close tour allows for an even closer look at the amazing animals of SeaWorld. On these excursions, you'll have the opportunity to play with dolphins, high-five a beluga whale, pet sharks, feed a killer whale, entertain penguins and pose with sea lions.
During an up-close tour, you will escape the crowds for a small group encounter behind the scenes as you peruse the massive aquariums of the park. Learn how the staff trains the animals for showtime and the fascinating process of caring for the sea creatures.
VIP Tours
Choose a VIP tour of SeaWorld for a private, guided excursion throughout the theme park. You'll be granted first-in-line access to the rides and rollercoasters, VIP seating at all shows and performances and incredible animal encounters not open to the general public.
Opt for a family-friendly VIP tour to play with younger dolphins, meet penguins and visit the characters at Sesame Street Land. Choose a Christmas Celebration VIP tour to experience the park with a professional guide after it's been transformed for the holiday.
What will you see inside?
Rides and attractions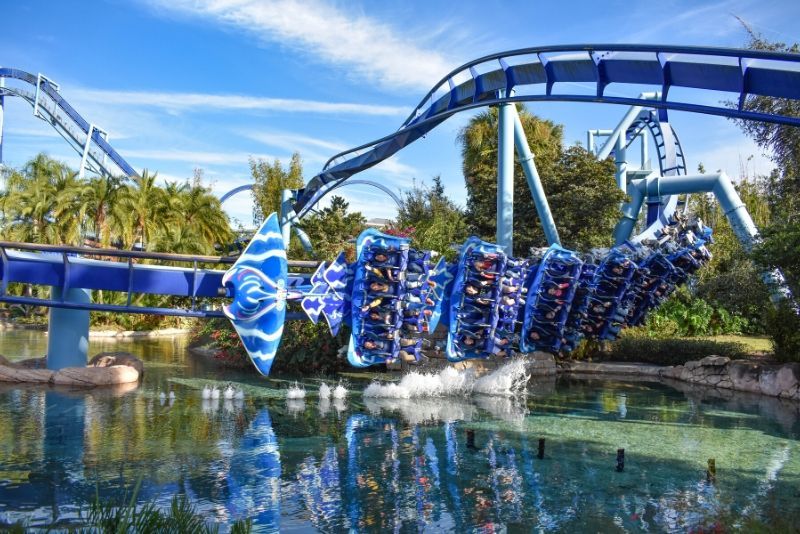 SeaWorld is filled with thrilling rides and rollercoasters for the whole family. Live life on the wild side by boarding the Pipeline, Ice Breaker, Mako, Kraken and Manta coasters.
Get soaked on a hot Florida day with the Infinity Falls or Journey to Atlantis rides, or head to the family-friendly rides in Sesame Street Land for more mild amusement.
Catch incredible views from the 122-meter-tall Sky Tower or cruise through SeaWorld's central lake on a flamingo paddle boat.
Presentations and activities
Enjoy incredible animal presentations including dolphins, orcas and sea lions as they perform tricks and routines taught by trainers. Learn about the creatures during majestic and comedic shows that are fit for the whole family.
Watch the Sesame street parade as it marches through the streets of SeaWorld.
Animal Experiences
Visit the fascinating animal habitats of the theme park during your visit. Explore the environments of penguins, dolphins, flamingos, manta rays, orcas, belugas, manatees, stingrays and more.
Visit the SeaWorld Rescue Center where injured animals are saved and rehabilitated from difficult circumstances. Visit the dolphin nursery to watch as mothers nurture their newborn calves.
How to get there?
SeaWorld is located in southwest Orlando at the intersection of International Drive and Central Florida Parkway. The park can be reached by way of the city's main thoroughfare, Interstate 4.
What are the opening times?
SeaWorld is open 7 days a week including holidays. From Sunday to Thursday the park is open from 10 AM until 6 PM, and Fridays and Saturdays from 10 AM until 9 PM.
In November and December, the park is open longer hours to accommodate the Christmas Celebrations. All open and closing times are subject to change due to weather or other circumstances.
When is the best time to visit SeaWorld?
The best time to visit SeaWorld is in January and February when the weather is cool and crowds are minimal. SeaWorld parks experience peak season in summer, fall and throughout the holiday season.
Which other theme parks can be visited in Orlando?
Travel tips
Florida can reach extreme temperatures in the summer months so make sure to pack sunscreen for your visit.
Bring along a bathing suit and towel as SeaWorld has many activities involving water.
Pack a camera to capture unique moments shared with the sea animals.