You don't have to go far in Las Vegas for a good time. This desert city is crammed with dazzling sights and fun attractions, with some of the best offerings located right in the heart of The Strip. If you want unsurpassed skyline views out over Las Vegas, this is the place to come!
Check out these beauties below and see which Las Vegas attraction tickets will be featuring on your vacation itinerary.
LINQ High Roller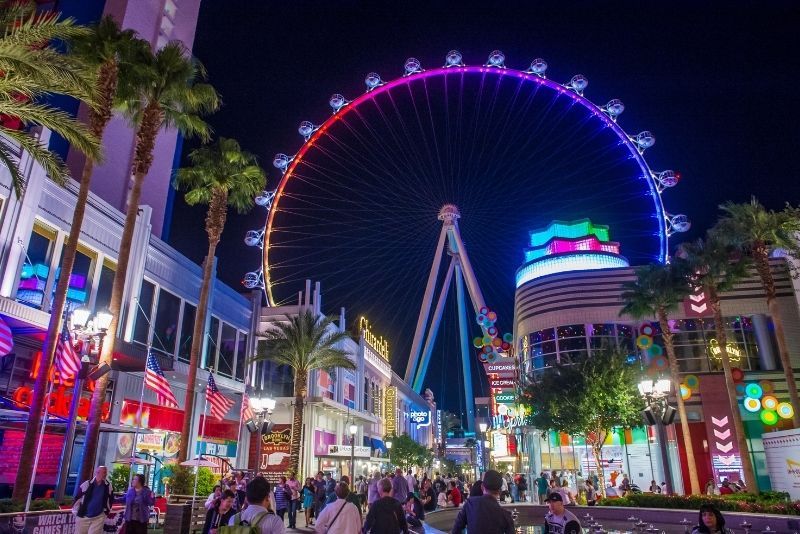 The LINQ High Roller is one of the most thrilling Las Vegas attractions, especially if you have a head for heights! At 550 feet, this is the world's tallest Ferris wheel, giving you unrivaled 360˚ views down across The Strip during the half-hour rotation.
You'll enjoy a relaxed ride in an air-conditioned compartment, with plenty of time to pose for selfies with all the best backdrops. For a dose of romance, book an evening slot and see the city illuminated in all its glory. You can even sip cocktails as the sun goes down with upgraded High Roller tickets.
Eiffel Tower Experience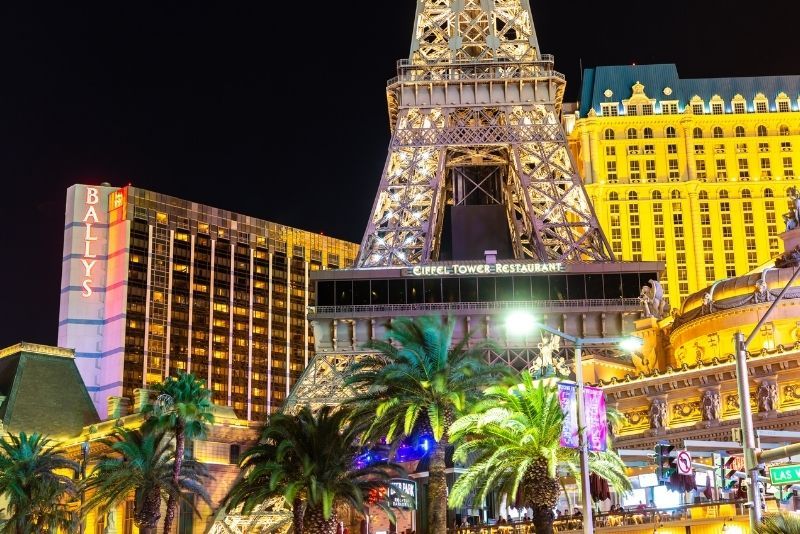 There are several iconic Las Vegas landmarks to take in during your trip, but perhaps none are as photogenic as the Eiffel Tower. Perfectly positioned just off The Strip, this half-scale replica will instantly transport you to Europe, without the hassle of a long flight!
Ride the glass elevator up 46 stories to the viewing platform and see Las Vegas from a new perspective. It's one of the most romantic spots in the city and the perfect place for a proposal! You can visit during the day but come at night to see the Paris-inspired illuminations in the half-hourly light show.
Stratosphere Tower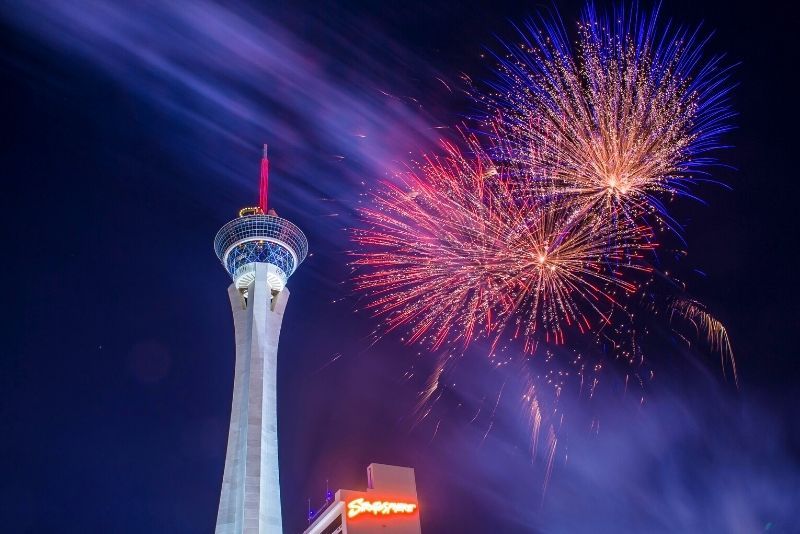 Of all the Las Vegas monuments to discover on The Strip, the Stratosphere Tower is the one you shouldn't miss. This imposing 1,149-foot building is the best spot in town for panoramic photos. You can see the tower from across the city, looming above the skyline like a beacon keeping watch over the streets.
It's one of the most popular places to visit in Las Vegas, thanks to its observation deck, revolving restaurant, and theme-park style rides. Enjoy a spin on the X-Scream roller coaster, feel the adrenaline while dangling on Insanity, and take on the terrifying SkyJump if you dare.