Participating in a Game of Thrones tour in and around Dublin is a must-do for any fan of the TV show or the books. Feel like you're part of a world of fire and ice for a day, and immerse yourself in the landscape that inspired the world-famous series.
"Game of Thrones" TV series fans can choose between several types of tours, including multiday experiences, hikes and, of course, visits to the most iconic filming locations.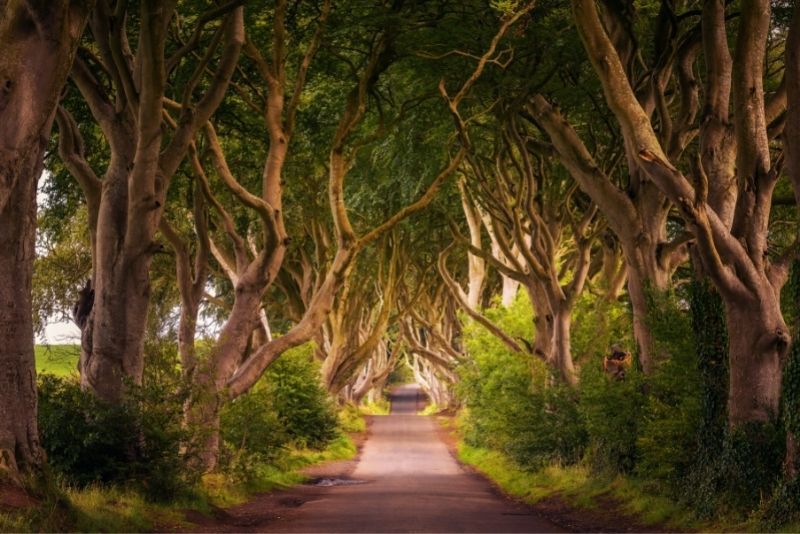 What are the best Game of Thrones tours in Dublin?
Most Game of Thrones tours from Dublin will take you to filming locations around Ireland. However, the exact itineraries can vary, which is why you should choose your tour carefully.
Giant's Causeway and Game of Thrones tour from Dublin
This tour takes participants all the way up to Northern Ireland for an unforgettable tour of the best "Game of Thrones" filming locations. Meet your tour group in the heart of Dublin, where you'll be picked up by a comfortable tour bus.
The drive takes around three hours until you reach the first stop of the day; the Dark Hedges. This impressive beech-lined road is a fantastic photography location and "Game of Thrones" fans will, of course, recognize it from the TV show.
After a brief stop at Dunluce Castle, which appeared as the House of Greyjoy in the show, you'll be back on the bus on your way to one of the main attractions of the tour.
The UNESCO site Giant's Causeway is impressive enough even for those who haven't seen "Game of Thrones," but true fans will be even more amazed by these naturally hexagonal-shaped rocks. Enjoy some free time to wander around the impressive landscape.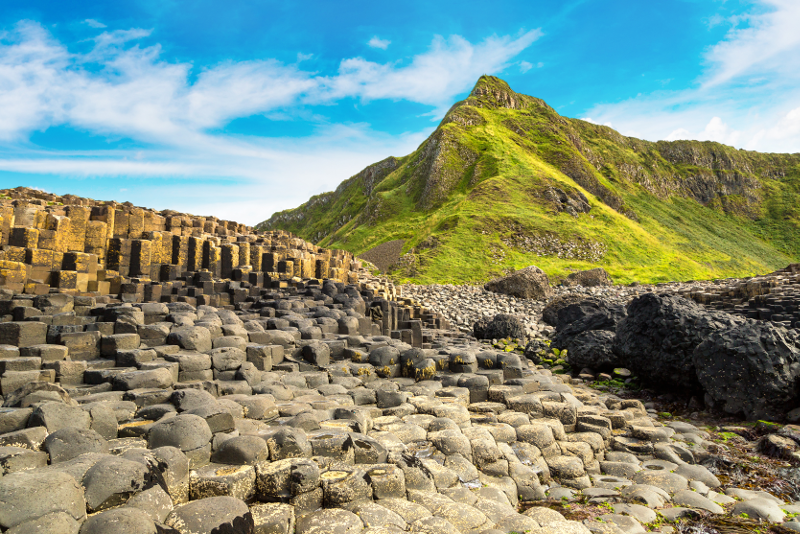 Next, Ballintoy Harbor, the location of Theon's baptism, will invite your tour group to enjoy a brief rest while taking in unforgettable views.
The last stop of this Game of Thrones tour from Dublin is the famous city of Belfast. Visitors will be able to explore independently or ask their tour guide any questions that might have come up during the day.
The tour concludes back in Dublin in the early evening.
2-Day Game of Thrones Rail tour plus Belfast and Giant's Causeway from Dublin
The most passionate "Game of Thrones" fans will enjoy a 2-day guided tour from Dublin to Belfast and the surrounding area. Enjoy a comfortable journey on a train as the Irish countryside passes by the window. You'll begin the journey in Dublin and head north to visit iconic filming locations along the way.
On the first day, you'll arrive in Belfast with your group of like-minded "Game of Thrones" enthusiasts. Join a hop-on hop-off bus tour around the city to better get to know the area. Your guide will have insider knowledge of the "Game of Thrones" set and filming locations, and will be excited to share interesting anecdotes with you.
After a relaxing night in a 4-star hotel, you'll enjoy a complimentary breakfast with delicious local options. This is where the real fun begins for "Game of Thrones" fans. Get ready for an exciting day packed full of sightseeing and activities.
You'll see filming locations such as the Dark Hedges and the UNESCO Heritage Site Giant's Causeway. Enjoy the perfect combination of independent exploration and guided walks with your knowledgeable guide.
In the evening, you'll return to Dublin with incredible new memories and unique insights to share with friends and family.
Full day "Game of Thrones" filming locations tour from Dublin
If you ever wanted to be part of the world of "Game of Thrones," this tour is for you. You'll go beyond just visiting filming locations, and will immerse yourself in the show and become a part of it. Your guide will supply the group with cloaks, swords and other props, and tell stories from the world of Winterfell.
You'll enjoy a 3-kilometer hike through a mystical forest that will take you back in time to the medieval ages. Visit the place where the Starks found the direwolf pups and where the first white walker was sighted.
After an exciting morning, the small village of Strangford Lough will welcome you for a hearty lunch to refuel your energy. In the afternoon, you'll stop by Castle Ward, where several Winterfell scenes were filmed in season one of the show.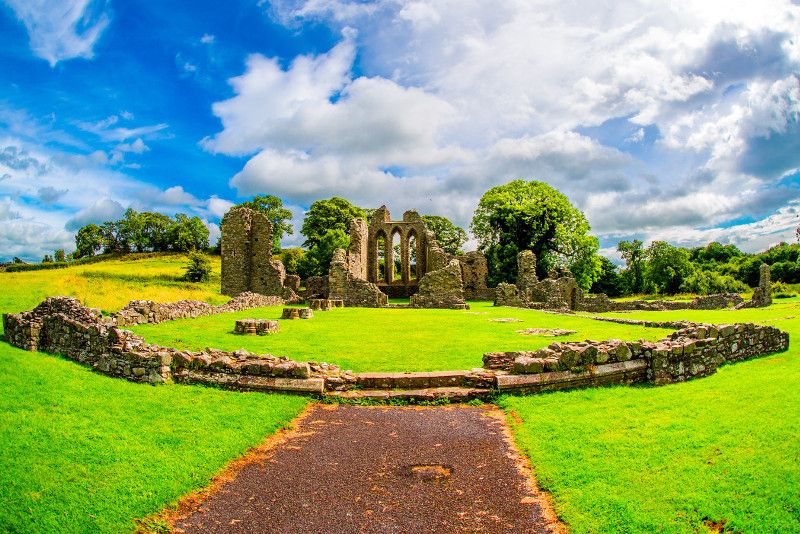 Begin the final hike of the day towards several more filming locations, including Robb Stark's Riverlands Camp and the Inch Abbey. Take some final farewell photos with handcrafted Stark banners and authentic wool cloaks.
A fun Game of Thrones quiz will conclude the day and settle who the most knowledgeable fan is once and for all. Return to Dublin in the early evening. Perhaps some of your tour companions will go out to a local pub to talk about their favorite scenes in the show.
How much do Game of Thrones tours in Dublin cost?
Game of Thrones day tours from Dublin to Northern Ireland generally cost between €55 and €90 per person. These price differences can be attributed to the number of stops made, whether props are included and, of course, the size of the tour group.
If you are interested in an even more immersive experience, you might consider joining a 2-day excursion. These are priced between €300 and €550, which may or may not include accommodation. Always clarify this with your tour operator before booking.
What is included in a Game of Thrones tour in Dublin?
Depending on which Game of Thrones tour you choose, you'll have transportation from Dublin included and sometimes even hotel pickup. Generally, tours do not offer lunch and it is recommended to either bring your own or spare cash to get a local meal on the way.
Some tours will provide props such as cloaks and swords to let participants immerse themselves in the "Game of Thrones" experience. This way, visitors can truly feel like they are part of the show.
Some guides will also have exclusive behind-the-scenes footage available to give a unique insight into the filming process and how the location visited during the tour played a role in the production of "Game of Thrones."
Where do Game of Thrones tours in Dublin start?
Generally, Game of Thrones tours begin in the heart of Dublin, close to the Dublin City Gallery on Hugh Lane and Parnell Square. Be sure to arrive here with plenty of time to spare to avoid delays of the tour. Participants should be at the meeting point at least 30 minutes in advance.
Some tours will pick up their guests directly at the hotel. In this case, you should let reception know you'll be joining a tour. The bus or van will wait for you outside your accommodation, so make sure to be on time.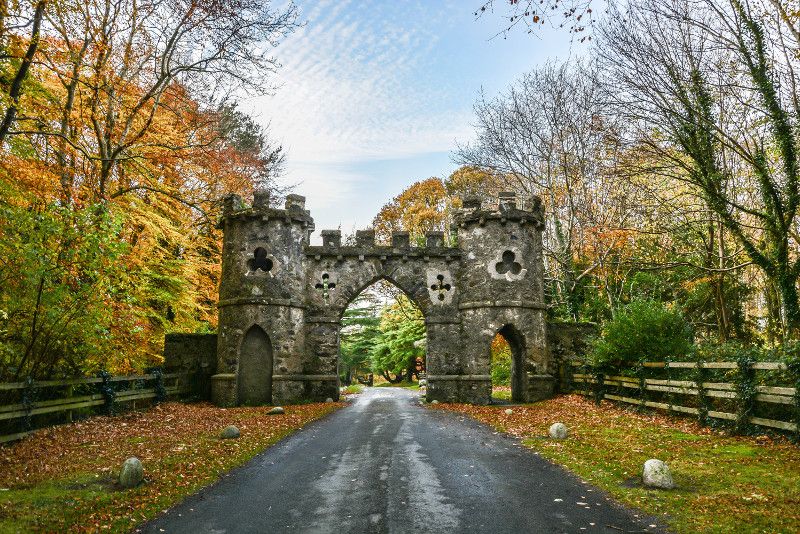 How long do Game of Thrones tours in Dublin last?
Since most Game of Thrones tours from Dublin take their participants up to Northern Ireland, these tours last all day. Driving time can take around three hours one-way, so expect to be on the bus for a considerable amount of time.
The majority of tours last between 11 and 12 hours. Some 2-day options are also available for the most dedicated "Game of Thrones" enthusiasts.
When is the best time for a Game of Thrones tour in Dublin?
Ireland is known for its cold and rainy weather, even during summer. To avoid disappointing views of the beautiful landscape due to poor weather conditions, travelers should plan to participate in a Game of Thrones tour from Dublin during the warmer months.
June to September will have the highest chance of sunny days and pleasant temperatures. If you are unable to visit during this time, you could also consider coming in October when fog is common in Northern Ireland.
This might add a mysterious atmosphere to your tour and will be great for photography. In any case, rain is common year-round in Ireland, so make sure to pack appropriate clothing.
Are children allowed on a Game of Thrones tour in Dublin?
Some Game of Thrones tours from Dublin might involve a lot of walking or longer hikes. Most are not recommended for young children if they cannot keep up with a reasonable walking pace.
While there are generally no specific restrictions on bringing children, the advice of tour operators should be followed.
Always consult with your guide before booking and ask whether the tour will be accessible and what ages benefit from participating.
Travel tips
Some Game of Thrones tours from Dublin are geared towards photography and guides will have props available to recreate scenes from the TV show. Others will simply take participants to filming locations and let them use their imagination on how the show was made. Be sure to study the itinerary for your tour of choice before committing to one. Adjust your expectations to avoid disappointment.
The drive from Dublin to Northern Ireland will take some time. Take entertainment for the bus or download a movie to watch on the way. You might also want to bring a small neck pillow to make the drive more comfortable if you want to sleep.
It rains a lot in Ireland, even during summer. Bring a waterproof jacket in case of unexpected downpours. If you do not have a jacket, you could also consider purchasing a plastic poncho before you go. Umbrellas are generally not recommended, as they do not withstand the strong winds close to the coast.
Some Game of Thrones tours from Dublin involve quite a bit of walking. In addition to wearing comfortable shoes, you should take a small snack with you. This will help you keep up your energy and avoid feeling exhausted after a day of physical activity.
Make sure to rewatch at least a few episodes of "Game of Thrones" before joining any tours from Dublin. Jog your memory and keep an eye out for any famous Irish filming locations you might be visiting in person soon.
Let your tour guide know if you are a person with disabilities. Many Game of Thrones tours from Dublin are unfortunately not fully accessible, but there might be options available if requested in advance.