If you want to tick off the top attractions in Indonesia's most popular vacation destination, then multi-day tours from Bali are a must. They are also a hassle-free way of exploring nearby islands like Java, Komodo and Nusa Lembongan.
Volcanic craters, ancient temples and sandy beaches are all on the cards during these overnight trips from Bali. You'll be fully immersed in both culture and nature with all the photo opportunities you could ever wish for.
2-day trips from Bali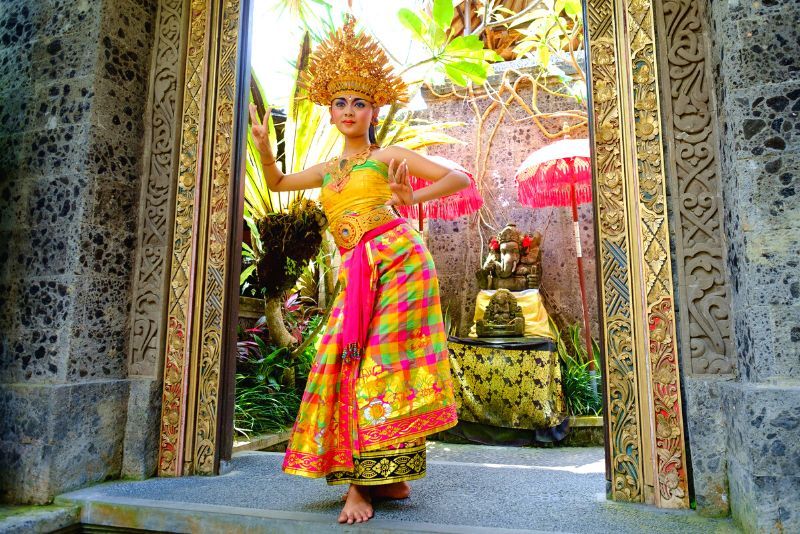 If you're short on time but want to see as much as possible, these 2-day trips in Bali are just the ticket. Crammed with famous sites and memorable experiences, the excursions reveal the island's rich cultural heritage.
Most Bali 2-day tours focus on Ubud, Kuta and the rice terraces of Jatiluwih, with a few bonus stops thrown in along the way. Highlights here include Goa Gajah Temple, the Sacred Monkey Forest and Tanah Lot. You'll also enjoy a Kecak dance performance and visit a coffee plantation.
Other 2-day Bali excursions take you over to the Komodo Islands to see the legendary lizards that roam the beaches. Snorkeling on Rinca Island is the icing on the cake, and you'll sleep on a boat overnight.
Tours to Mount Batur and the east coast are also available. On these trips, hiking and scuba diving will be your main priorities, with beach time to relax after your exertions.
3-day trips from Bali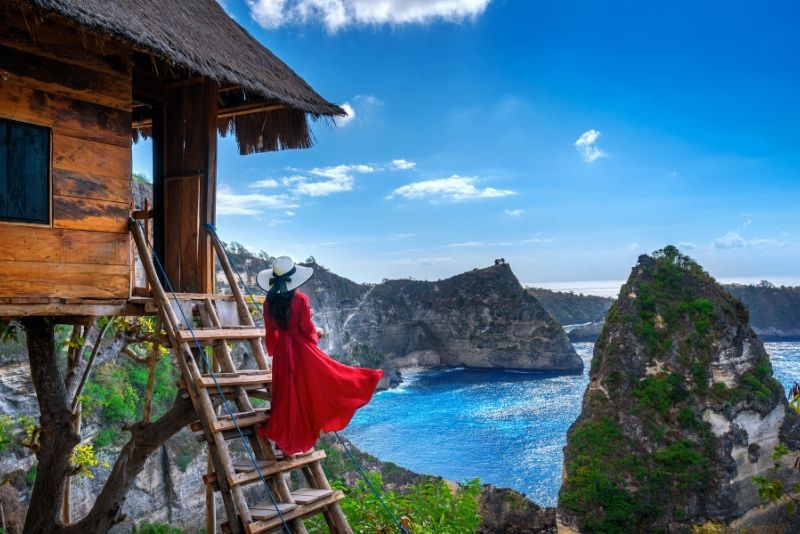 Expect plenty of temples, rice terraces and waterfalls, plus several historic sites and a whole lot of nature on these comprehensive 3-day trips from Bali. The extra day allows you to explore beyond the main tourist hubs, and even across to different islands.
Some of the most popular multi-day tours from Bali take in neighboring Java, where volcanoes have pride of place on the itinerary. You'll experience sunrise from Mount Bromo and see the blue fires of the Ijen Crater after panoramic hikes up the dramatic slopes. Transfers between the islands are by ferry.
You can also visit the idyllic Gili Islands on 3-day tours from Bali. This is beach heaven with Lombok Island being just a stone's throw away. Snorkeling and chilling are the order of the day here. A few excursions also head over to Nusa Lembongan for surfing and yoga with the most scenic backdrops imaginable.
4-day trips from Bali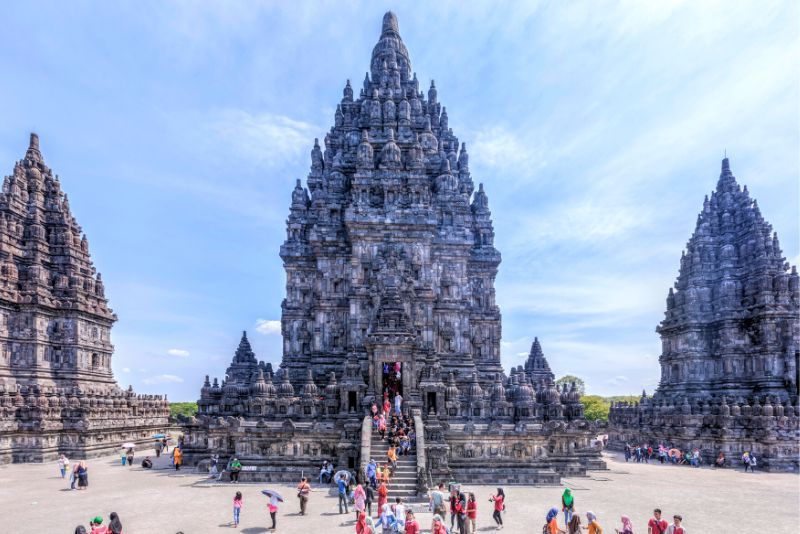 For a longer adventure, 4-day tours from Bali offer in-depth explorations of the surrounding Indonesian archipelago. Java and West Sumba both feature, as well as several beautiful spots on Bali itself.
The multi-day trips from Bali to Java whisk you off to a land of holy temples and historic cities. You'll get to bask in the sunrise at Borobudur and discover the secrets of early civilizations at Prambanan. Meanwhile, the bustle of Yogyakarta offers a bit of contrast. Volcano hikes up Mount Bromo and Ijen finish your Java adventure on a high.
Other 4-day tours from Bali visit West Sumba Island, for palm-fringed beaches and jungle exploration. Want to discover more of Bali itself? Then opt for a multi-day extravaganza that takes in hotspots like Uluwatu, Penida Beach, Ubud and the Batur Volcano. Other highlights include Canggu Beach and the famous "Gate of Heaven" at the Lempuyang Temple.