The Athens War Museum is an exhibition of the Greek Armed Forces, filled with weapon artifacts from ancient history to the present day. There are four floors for visitors to explore, with relics from the Greek Revolution, the European Renaissance and the Napoleonic wars.
When purchasing a ticket to the War Museum, you'll have the chance to examine rare military memorabilia. Some ticket options include skip-the-line access to make entry a breeze.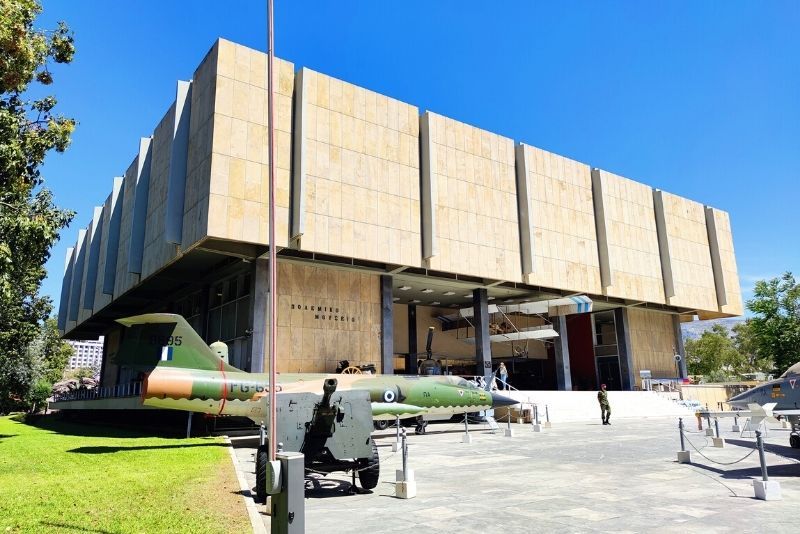 You will find below everything you need to know about the War Museum, one of several well renowned museums in Athens.
How much do War Museum tickets cost?
Athens War Museum tickets are inexpensive and easy to purchase either online or in person upon arrival. The museum offers free admission for one day each month during the off-season from November until March, as well as on national holidays that pay tribute to the military.
Adults (18 and above): €6
Non-EU children (under 18): €3
Seniors (over 65): €3
Students (with ID): €3
Greek Citizens: €3
Children from EU countries and persons with disabilities are free to enter the Athens War Museum.
You can also pre-book a skip-the-line ticket for €6 per person.
Who is eligible for discounts?
Discounts on War Museum tickets are available for students from higher education institutions and teachers from non-European Union countries with an identification card. Greek citizens and seniors from other EU countries are also granted a discounted price.
Kids under 18 years old from non-EU countries are allowed the reduced rate if they can present an ID card to confirm their age.
Is it possible to visit the War Museum for free?
The War Museum offers free entry to all guests on the first Sunday of the month from Nov. 1 to March 31.
All visitors are also granted free tickets every March 25 and October 28 for national holidays, Nov. 21 for the Celebration of the Greek Armed Forces, May 18 for International Museum Day, April 18 for International Day of Monuments, and the last weekend of September for European Heritage Days.
Children under the age of 18 from EU countries are always allowed free entrance. Students from EU higher education organizations, ICOM members, guides, journalists, official guests of the Greek public, persons with disabilities, and Culture Card holders are also granted free tickets as long as they can provide identification.
Should you book War Museum tickets in advance?
Purchasing Athens War Museum tickets in advance will allow for greater ease on your travels, although it's not required. Skip-the-line tickets are offered online, or you can grab general admission tickets at the door upon arrival.
What will you see inside the War Museum?
Examine four floors of Grecian war artifacts, organized chronologically throughout the museum. You'll have the chance to see weapon systems housed in both indoor and outdoor exhibits that were preserved from battles throughout Greek history,
On the first floor, you'll see tributes to Antiquity, Byzantium, the Greek Revolution, the Balkan Wars, World War I,  the German Invasion, Battle of the Forts, the Battle of Crete and more. This level also includes a large collection of military uniforms, as well as a special room dedicated to Greek Army officer Petros Z. Saroglos.
From there, head to the Mezzanine to immerse yourself in Greece's impactful part in World War II. You'll conclude your tour with a look at a collection of bravery medals.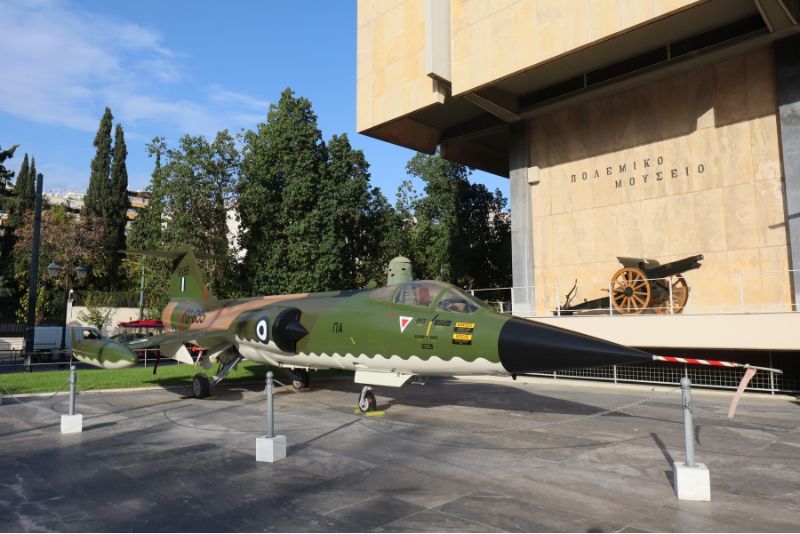 How to get to the War Museum?
The Athens War Museum is located in Rizari Park, only a few blocks from the National Garden. The large rectangular building is across from the Byzantine and Christian Museums, also located inside the park.
You can expect a 30-minute journey on foot if you choose to walk to the museum, but public transportation methods will help shorten the travel time. If you opt for the metro, take either the M2 or M3 for 15 minutes before arriving at the museum. The E14 bus will also quicken the route by reaching your destination in just 22 minutes.
If you choose to travel by car to the War Museum, you can expect a short 10-minute ride.
What is the best time to visit the War Museum?
The best time to visit Athens War Museum is as soon as it opens to avoid the peak time, which is between 10 AM to 2 PM. The museum opens at 9 AM and closes at 7 PM every day.
What other museums can be visited in Athens?
Travel tips
The Athens War Museum is one of the largest military museums in Southeast Europe, with four floors to explore. Make sure to allocate plenty of time for your visit.
Wear comfortable shoes, especially if you choose to walk through the park on the way to the museum.
Bring a camera to document the most interesting artifacts on display.
Make sure to bring along any identification you might have to allow for reduced ticket prices.