The Hellenic Motor Museum hosts a collection of 110 cars from the 19th and 20th centuries, dedicated to the evolution of motor vehicles. The building itself has a unique design and occupies over 4,000 square meters.
A ticket to the Hellenic Motor Museum is your gateway to learning about the history of cars and how technology has changed over the last 200 years.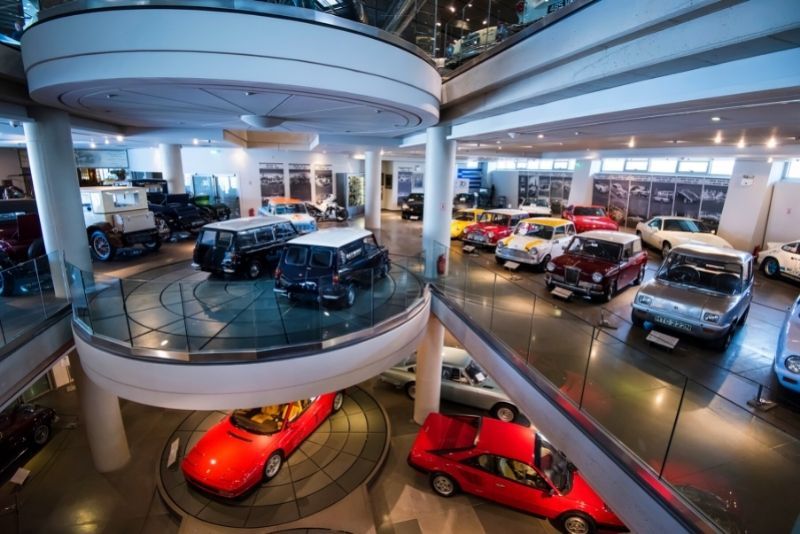 You will find below everything you need to know about visiting the Hellenic Motor Museum, one of the most popular museums in Athens.
How much do Hellenic Motor Museum tickets cost?
Hellenic Motor Museum tickets are affordable and cost the same throughout the year. This Athenian museum is promised to speed up your heartbeat!
General admission ticket to Hellenic Motor Museum
Adults (18 and above): €10
Students (with ID): €8
Seniors (over 65): €8
Children (6 to 12): €8
Groups (10 people or more): €8 each
Children (0-5): Free
Persons with disabilities: Free
Entrance to the Formula 1 Simulator attraction can be purchased for €5 in addition to a general admission ticket.
Who is eligible for discounts?
Students and seniors (65+) are eligible for reduced admission at the Hellenic Motor Museum. Groups of 10 people or more, journalists and tour guides are also able to purchase tickets at a discounted rate. You must show valid ID or sufficient proof to receive the discounted tickets.  
Is it possible to visit the Hellenic Motor Museum for free?
Children age 5 and under can visit the Hellenic Motor Museum for free. Members of the International Council of Museums and school attendants will also be able to visit the museum free of charge.
On International Museum Day every May 18, all visitors can enter the museum without payment.
Should you book Hellenic Motor Museum tickets in advance?
It's definitely worth securing tickets online in advance. This can save you time at the ticket office upon arrival and will ensure you can visit during your time in Athens.
What will you see inside the Hellenic Motor Museum?
Admire 72 exhibits of over 110 automotive vehicles, as well as a car workshop. It was used by Athenians between 1930 and 1960 to get repairs, purchase tires and find spare parts.
From there, tour the collection of vehicles, including cars considered antiques, vintage, classic, modern and contemporary. You'll also have the opportunity to see automobiles that are still in production, such as Bugatti, Ferrari, Aston Martin and Bentley.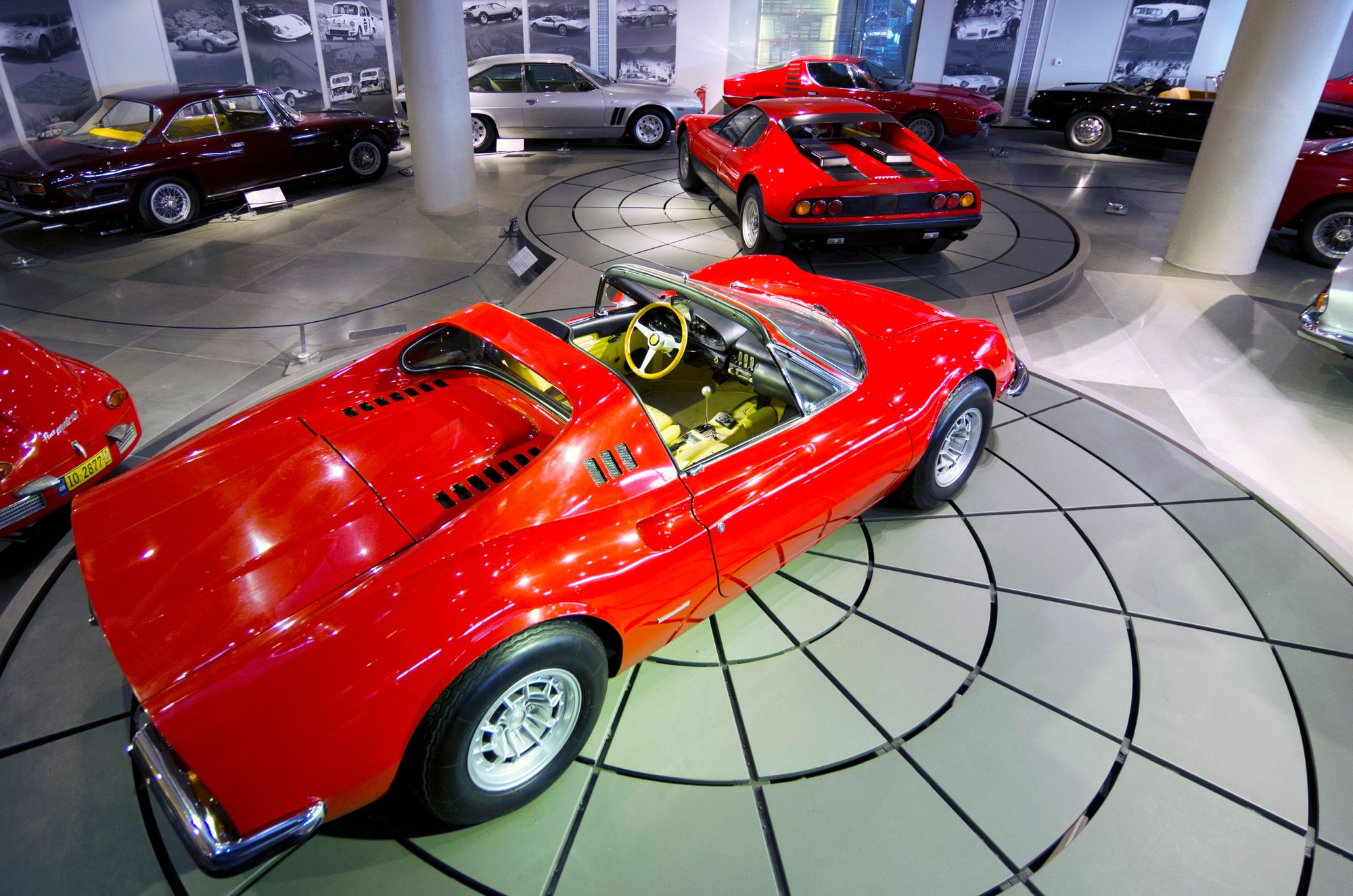 As you peruse the museum, you'll take a journey through time as you marvel at cars dating back to 300 B.C.
Before you leave, you have the option to take a ride on the F1 Simulator. In this motion-simulated experience, you can choose a famous race track and fulfill your need for speed!
How to get to the Hellenic Motor Museum?
The Hellenic Motor Museum is located in central Athens close to the National Archaeological Museum and can be found on the top three floors of the Athenian Capitol mall.
You can take a short 20-minute ride on the M1 metro from the Acropolis to reach the Hellenic Motor Museum. The bus is also an option, and you can take either the bus routes 5 or 15 for 35 minutes to arrive at the museum.
If you prefer to walk, you can pass by the Ancient Agora and Central Market on a 35-minute jaunt to the museum. Car is the quickest method of transportation, allowing you to arrive in just 15 minutes from the Acropolis.
What is the best time to visit the Hellenic Motor Museum?
The Hellenic Motor Museum is an indoor exhibit, so feel free to visit at any time of year. Greece is best seen in the spring and fall (March to April, and September to November) when it's less crowded. But the weather is the most pleasant between the months of May and August.
The Hellenic Motor Museum is open every day except Mondays and most major holidays. Opening hour is 10 AM, and closing hours are 2 PM from Tuesday to Friday, and 6 PM on Saturday and Sunday.
What other museums can be visited in Athens?
Travel tips
The Hellenic Motor Museum has 72 exhibits onsite. Make sure to plan for hours of exploration.
The last entry to the museum is 45 minutes before closing, so make sure to schedule your day accordingly.
Wear comfortable shoes, especially if you choose to walk to the museum from other city landmarks.