There's no easier way to create your perfect trip than by booking sightseeing tours in Athens. With so many excursions to choose from, you'll be spoiled for choice and able to tailor your activities to your own custom itinerary.
You may wish to see the staggering ancient ruins that the city holds or let your taste buds guide you through the streets. Alternatively, if you're in the mood for some fun, you can take part in a scavenger hunt. Whatever floats your boat, you're sure to find a sightseeing tour in Athens for you.
Walking tours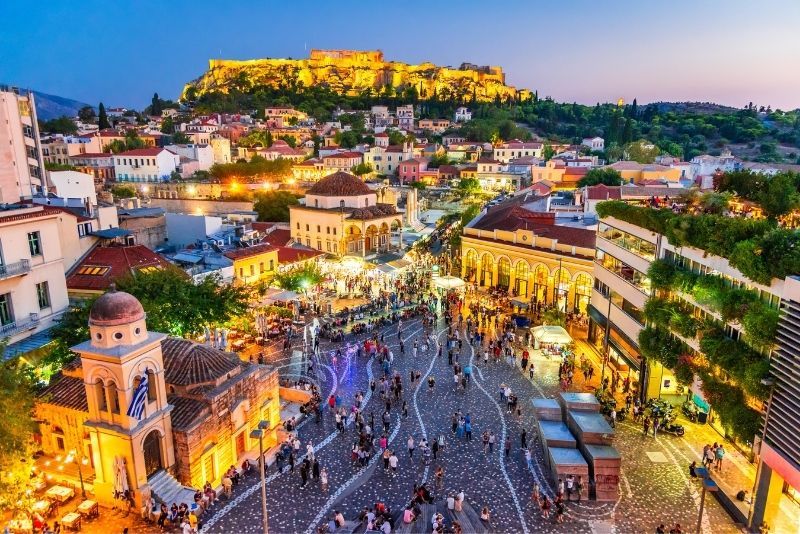 When strolling through the city streets, you'll discover an untold number of wonders, from archaeological sites to spice markets and everything in between.
But why amble alone? Walking tours in Athens are the perfect way to strike up a conversation with a fellow traveler and discover the best parts of the city with a local.
While you can choose a sightseeing tour that visits all of the tourist destinations, you also have the option to explore the lesser-known parts of Athens, such as Kotzia Square and Strefi Hill.
Are you on a budget? Join a free walking tour in Athens that take to the city's most iconic historical landmarks such as the Monastiraki market and Filopappou Hill with archaeological insights from a local guide.
Hop-on hop-off bus tours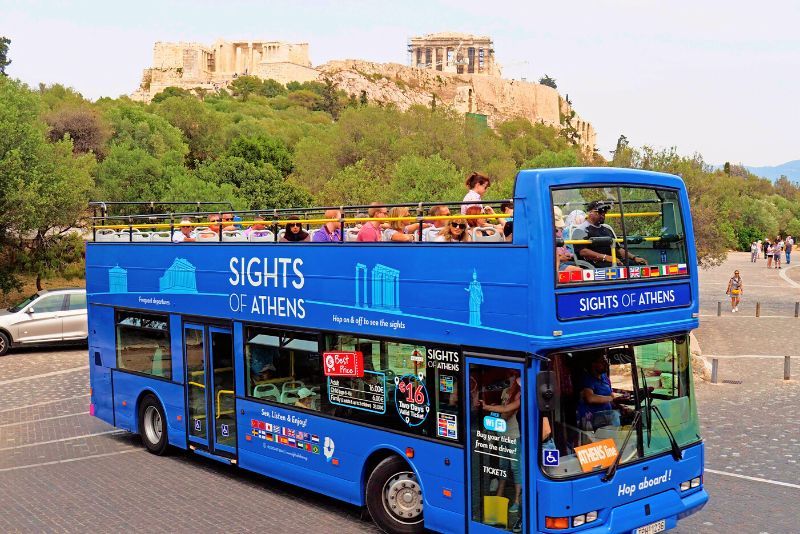 If you want to see the most landmarks in the least amount of time, consider a hop-on hop-off bus tour of Athens. Instead of traipsing around the city in the midday heat, you can travel to your next location in air-conditioned comfort.
You can choose from several different routes based on your own personal preference, such as the Athenian Riviera beach circuit or a classic sightseeing tour. You'll view iconic attractions including the Temple of Zeus and the Acropolis, which is a must-visit destination in Athens.
See something you like? Simply hop off the bus and explore the area further.
City tours
The highlights of Athens can be explored in a city tour that shows you the main hotspots in a few short hours. You'll visit the towering beacon that makes up the Acropolis — the site of several archaeological ruins including the great Parthenon.
You might walk, cycle or be escorted by tuk-tuk around the lively city. Regardless of your method of transportation, you'll have fun discovering a plethora of ruins that have stood unwavering for over 20 centuries.
Street art tours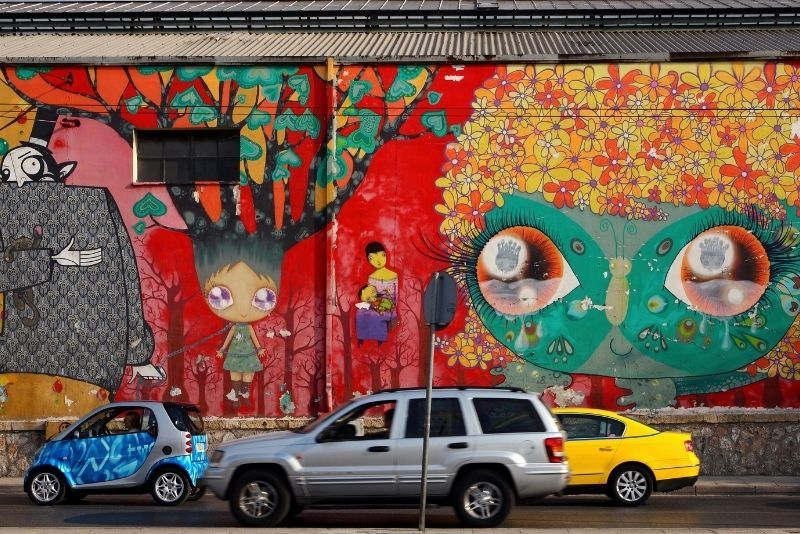 In a bid to add a splash of modernity to the ancient city, street artists have covered the walls of Athens in colorful murals. Finding each of these impressive artworks feels like a treasure hunt, and they range in meaning from political statements to plain old fun!
Psirri is known for housing some of the most striking murals in the city, but wherever you are, you won't have to look far to spot a piece of art.
See the paintings through a professional's eye by taking a street art tour of Athens's most creative neighborhoods with an artist guide.
Segway tours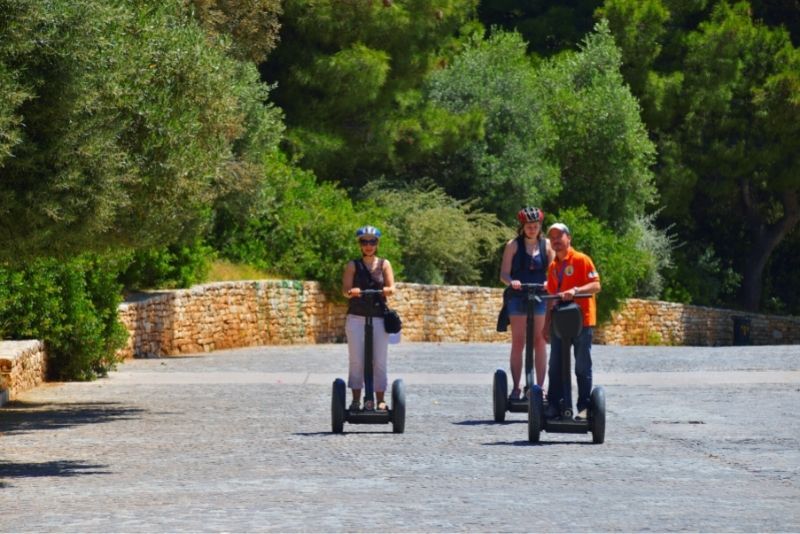 If you want to add an element of fun to your sightseeing experience, a Segway tour is the way to go. Easy to maneuver and far less strenuous than walking, these vehicles are one of the quickest ways for you to nip around Athens.
You can laugh alongside your loved ones as one of you undoubtedly spins in circles or zooms off at rocket speed in the wrong direction.
The simplest way to organize this entertaining activity is by participating in a Segway tour of Athens. Not only will you get to see famous landmarks such as Panathenaic Stadium and the Ancient Agora, but you'll have a fantastic time navigating between them.
Plaka tours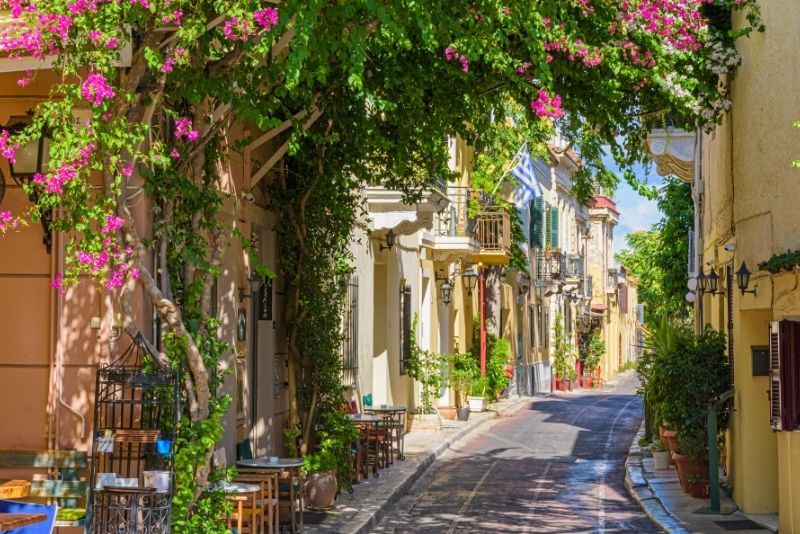 Plaka is a historic neighborhood within Athens that is full of cobbled streets, colorful bougainvillea and mouth-watering Mediterranean food. Located under the Acropolis, there is plenty to explore in the district, including the Museum of Greek Folk Musical Instruments.
On a Plaka tour, you'll dig into a flavorful local meal and watch traditional Grecian folk dancers. With authentic music blaring out, you'll be on the dance floor joining them before you know it.
Piraeus tours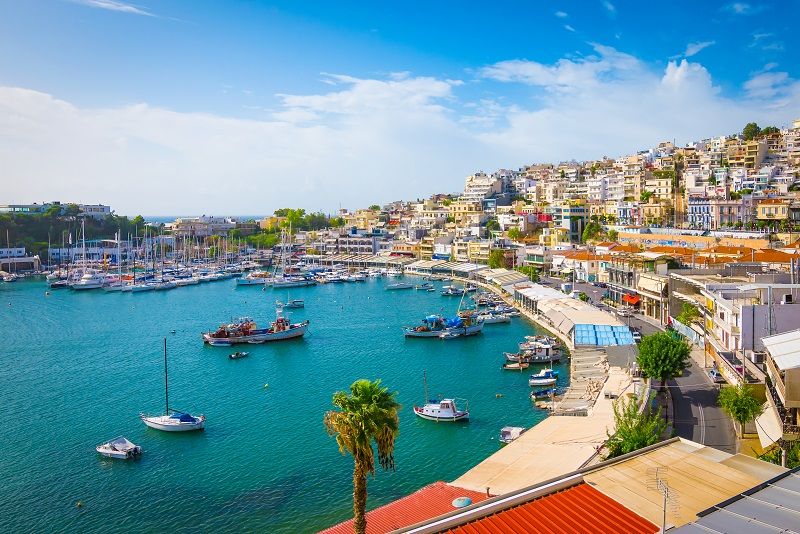 Piraeus is the main port of the country, but it's so much more than just an arrival and departure point. Despite its bustling maritime activity, Piraeus is also a historic city with plenty of sights and attractions for visitors.
The most popular tourist spot is the Archaeological Museum of Piraeus, which houses statues from many eras, including the Bronze Age. Other notable landmarks include the Bay of Zea, the Hellenic Maritime Museum and the Municipal Theater. There are also plenty of great restaurants and cafés to enjoy on a Piraeus tour, a stone's throw away from the city center of Athens.
Scavenger games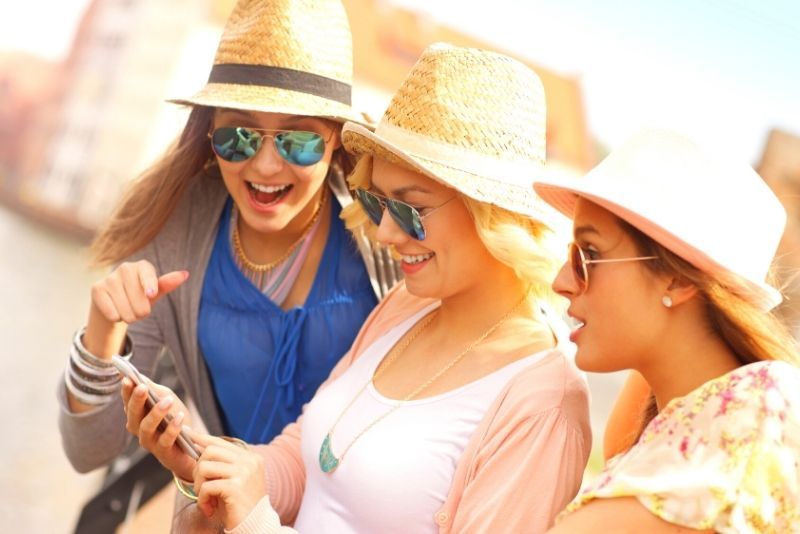 An Athens treasure hunt is an alternative way to see the city that's fun and thrilling for all the family. The game will take you on a sightseeing tour of the capital and visits its most iconic monuments. Made up of a series of puzzles and riddles, the treasure hunt will require you to put your thinking cap on in order to win.
Tours like this are especially great for kids who find interactive games more interesting than traditional sightseeing. Rather than dragging them along, you'll be trying to keep up with your children as they have a blast trying to solve the mystery.