You may know Athens as a hot spot for some of the world's most treasured ancient relics, but have you heard of all the thrill-seeking adventures to be had in and around the city? Even after viewing all of Athens' museums and ancient artifacts, you haven't fully experienced Greece without experiencing the outdoors.
From private boat tours between the charming islands to skydiving over the beautiful terrain, Athens offers a variety of once-in-a-lifetime outdoor and sports activities that you do not want to miss while you're there.
Whether you have fifteen minutes or an entire week to fill, there is an adrenaline-filled Athens adventure waiting for you!
Boat tours & jet boat tours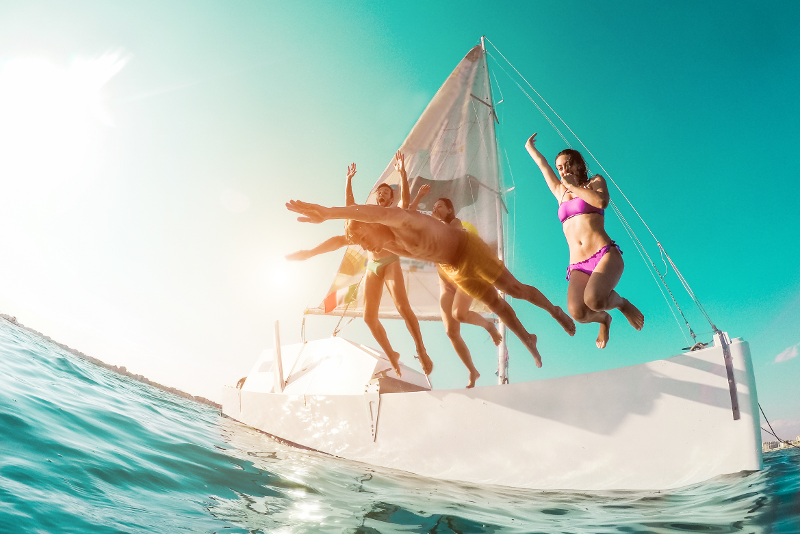 Take a break from climbing the hilly landscape of Athens and relax on a boat tour around the Greek islands. Boat tours are a fantastic way to view the scenic coastline from the Athens Riviera.
Depending on which tour your choose, you can expect to visit temples, rocky coves, sandy beaches and archaeological sites. Check out the snorkeling and diving trips for a more interactive tour.
It is hard to beat the luxury of a private speed boat tour on the Athens Riviera! Kick back and relax on one of the Athens jet boat tours that offer both morning and afternoon departure times.
Some of these tours provide fishing experiences in the Athens Riviera where you can bring home all of the Mediterranean fish you catch.
Bike tours & e-bike tours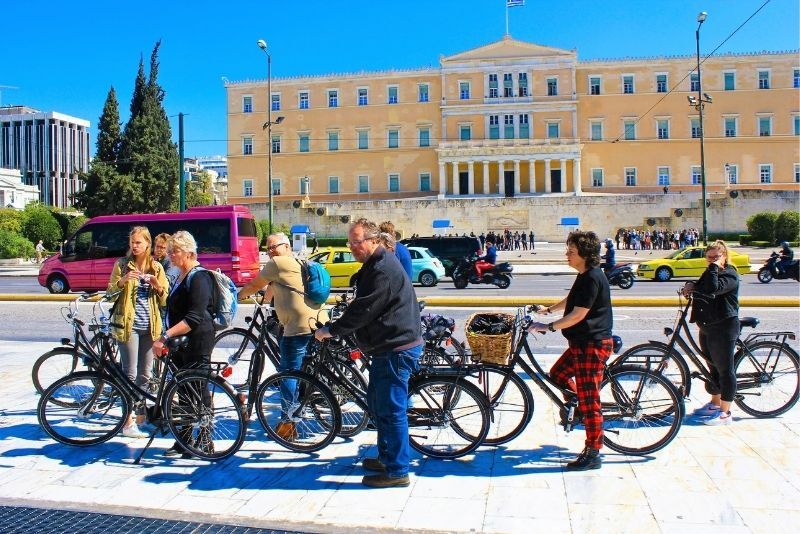 If you want to get the best value for money, consider taking a bike tour. This type of tour is a great way to stay active while exploring the city in half the amount of time it would take on foot.
Bike tours offer a quick route to view as many Greek cultural sites as possible. Tour lengths vary from two hours to half-day trips depending on how much time you want to spend on wheels.
Rest assured, your safety is the biggest priority of this tour. You are sure to experience the sites quickly and safely through dedicated bike lanes that wrap around the city. Safety gear is included with the price of your bike tour ticket.
If you're not interested in pedaling across the hilly terrain, consider taking an electric bike tour in Athens. You don't have to worry about exhausting yourself to reach those panoramic views. These tours offer all the value of a regular bike tour with less effort.
Join a small group in the city and pedal along the coast of the Athens Riviera. During your tour, there will be plenty of opportunities for pictures, food and relaxation on the golden sands of the Saronic Gulf!
Snorkeling & scuba diving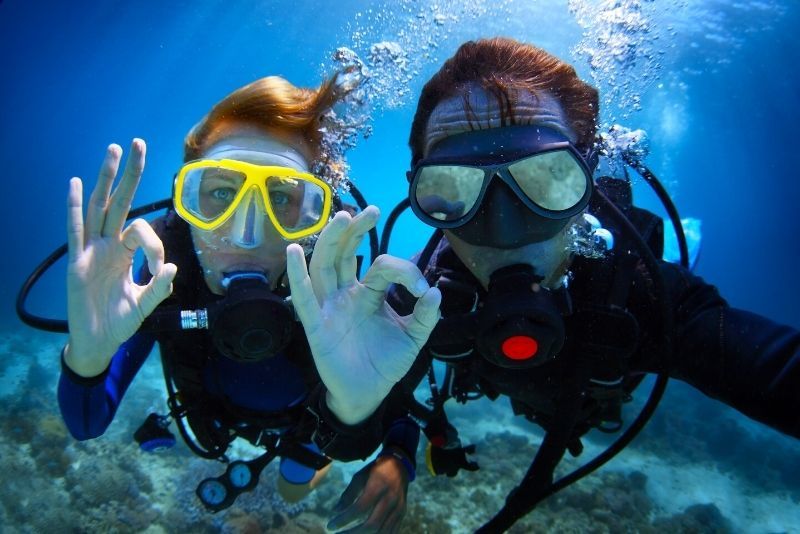 You've come to the right place if you've ever dreamed of diving into crystal clear waters with bountiful marine life. Athens offers a variety of excursions for beginner, intermediate and experienced divers.
Discover lost cities under the sea through a snorkeling adventure, or take a swimming tour near the Saronic Gulf islands between the Attica and Argolis peninsulas. Your snorkeling equipment is provided as well as snacks and drinks. All you have to do is show up and bring a towel!
For those who aren't afraid to dive deeper, check out scuba diving in Athens. Any beginner with a few spare hours can partake in small group lessons with highly experienced divers and learn how to scuba dive. After preparation, your instructor will take you and your group to dive around the Athens coastline.
Be on the lookout for turtles, dolphins, eels, octopuses, seals, whales and other Mediterranean creatures throughout your excursion. For more experienced divers, tours are available to take you to the renowned Blue Hole dive site in the Vouliagmeni area with sparkling coral reefs.
Jeep tours & buggy tours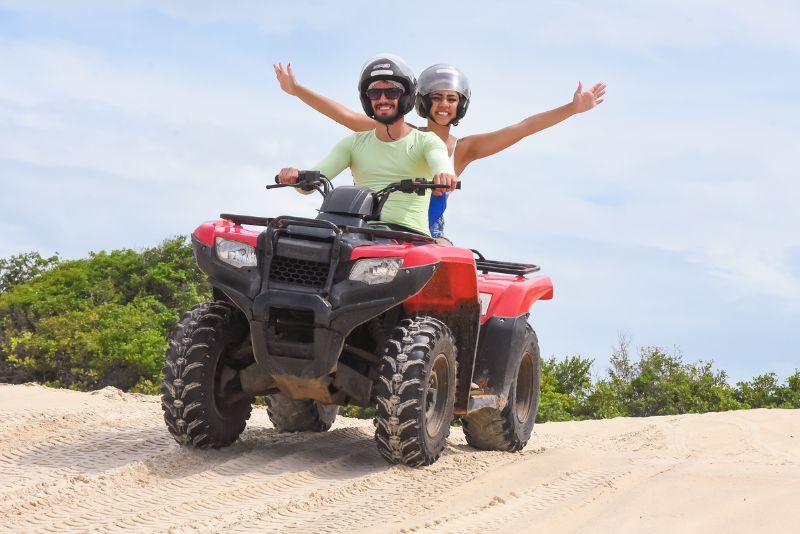 Take the road less traveled and discover Athens's picturesque landscape through jeep tours! You can get chauffeured on a private off-road tour with the help of 4x4 vehicles and experienced drivers. These tours allow you to visit difficult-to-reach destinations around Marathon Lake and the western countryside.
Jeep tours in Athens range from four hours to full-day tours in 4x4 automatic pickup campers. On extended excursions, you can adventure the beaten paths of Mount Parnitha, Mount Parnassus and the Blue Lagoon.
For those looking to get behind the wheel of a pavement princess, check out buggy tours in Athens! These tours are known for their attentive, welcoming and knowledgeable tour guides.
You will travel around Athens, Lake Vouliagmeni, the Temple of Poseidon and Anavyssos in a private buggy reserved for you and your family in just three to four hours. Time flies in the buggies, so be sure to soak up every moment!
Kayaking, canoeing, & rafting in Athens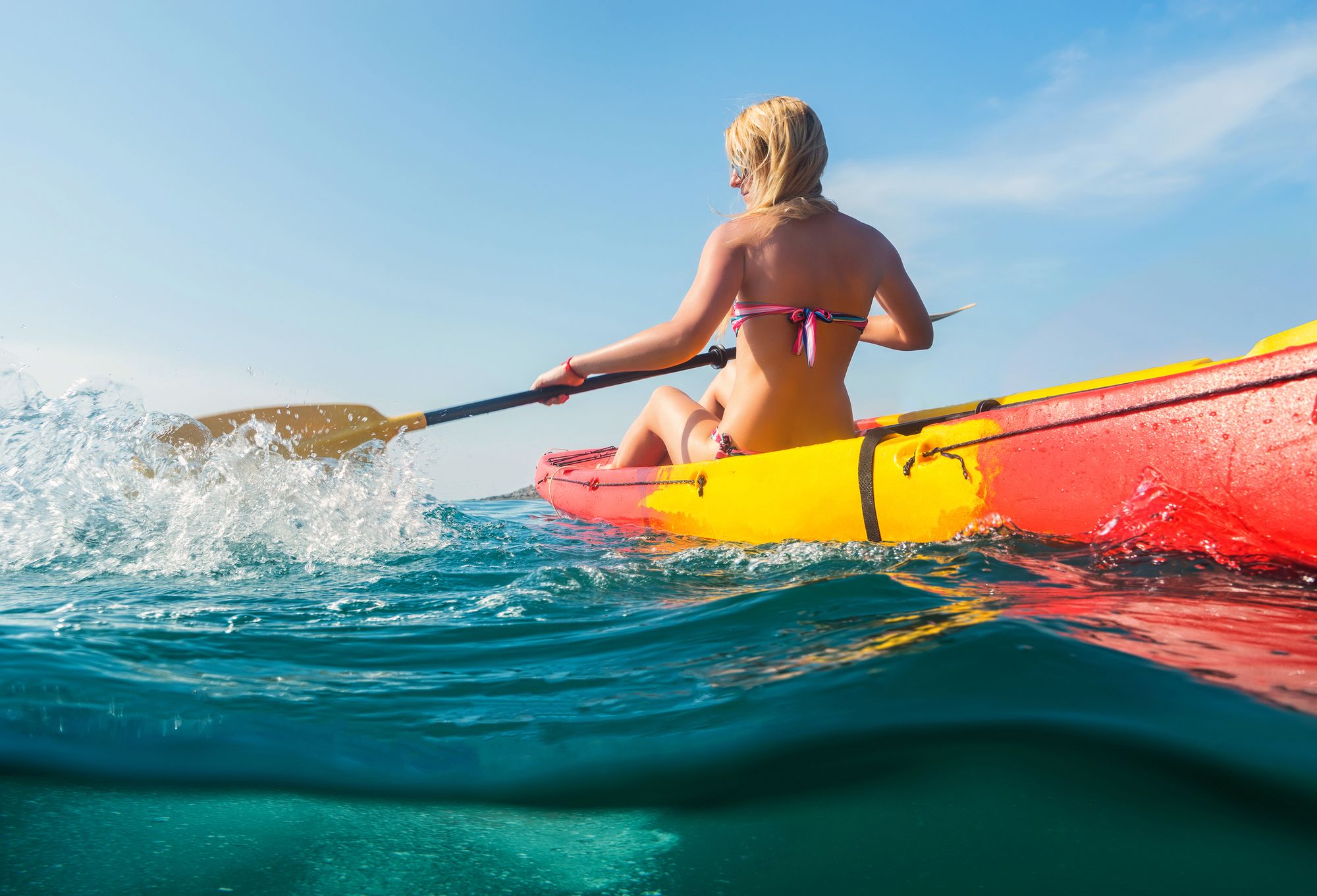 If a boat tour is too laid back for you, check out one of the many kayaking adventures around the coast of Athens! Paddle through Cape Sounion and tour the Temple of Poseidon from a viewpoint that very few people in the world have experienced. Stop at hidden beaches, cliffs and caves along the scenic coastline.
Discover the beautiful waters of Marathon lake through canoeing tours in Athens. A 4x4 off-road vehicle will pick you up from your hotel and transport you to the lake where you will start your half-day journey.
During this tour, you will discover the small secret bays between the rocky landscape of the Greek seas. Leave the busy city behind and paddle your way around enjoying the breathtaking panoramic views. No experience is necessary, but participants must be able to swim.
Want to take your paddling up a notch? Check out rafting tours in Athens along the white water rapids of the Arachthos River! No experience is necessary to take on the Class II and III rapids through the rugged Tzoumerka mountains.
The tours provide all the necessary equipment. Have no fear — your instructors have conquered these rapids many times before!
Hiking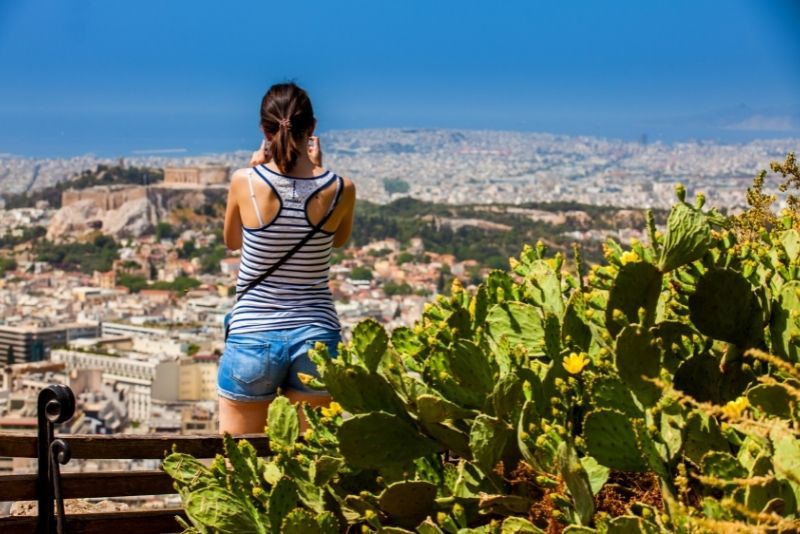 Have you ever wondered what it would be like to hike the highest peak in Greece? Wonder no more and climb Mt. Olympus on a hiking tour in Athens.
Mt. Olympus isn't the only hiking excursion available. You can also stroll through Zagori and Meteora, home of the world-famous gigantic rock pillars and monasteries. Hike up the volcano in Methana, or take the Athens Hills Hike to reach mesmerizing viewpoints of the Greek capital.
Hiking tours vary in length from a few hours to 8-day private tours. Put on your hiking shoes and discover the treks taken by ancient Athenians.
Helicopter tours
There's no reason to waste your precious time getting from one place to another while in Greece. Travel in comfort by reserving your one-way private helicopter transfer from Athens to the Greek island of your choosing.
During your luxury flight, be prepared for incredible aerial views of the Aegean Sea and Greek Islands. Book a helicopter tour for yourself and up to three more travelers to make the most of your valuable vacation time.
Nea Makri tours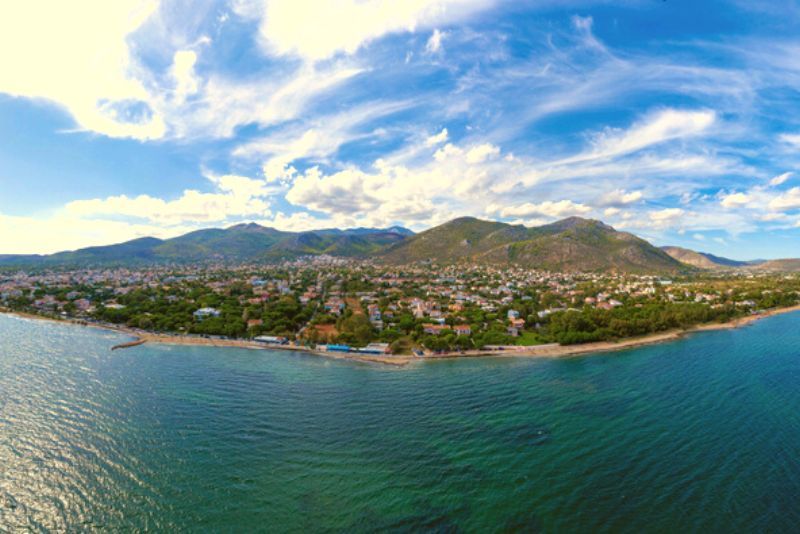 Many excursions include outdoor activities in Nea Makri, one of the most well-loved seaside resorts near Athens. After a quick boat ride through the Saronic Gulf, put on your sunscreen and catch some rays at Marathon beach.
Check out cliff diving in Athens at Nea Makri if you are feeling adventurous. Legend has it that ancient warriors jumped from these cliffs to pledge loyalty to their commanders.
Skydiving
If you've ever considered going skydiving, there is no better place in the world to go than Athens. After a short instruction on the ground from the experienced professionals, strap on your harness and climb into the plane.
Once you reach an altitude of 3,500 meters, you and your instructor will jump from the plane to experience 60 seconds of freefalling at speeds of up to 200 kilometers per hour. After your instructor opens the chute, you can peacefully glide above the city and see Athens from an unobstructed viewpoint.
If planes aren't your thing but you're still interested in flying, check out indoor skydiving in Athens. This skydiving is incredibly safe and takes place inside Greece's only wind tunnel. Equipment is provided, and an instructor will be on hand to teach you how to fly.
Paragliding
Are you looking for one of the most laid-back aerial tours of Athens? Tandem paragliding might be for you. After brief ground preparation, get ready to strap up and take flight. Your instructor will pull the leads, the chute will catch the wind and you will both be launched into the sky!
You can expect this experience to take about an hour including ground care. The flight itself lasts approximately 20 minutes. All you have to do is sit back, relax and enjoy the incredible Greek terrain as you float among the clouds high above Attica.