Multi-day trips from Athens are an easy way to explore beyond the capital. They show you a different side of Greece, with all the historical sites and sweeping views that you can handle. Delphi, Meteora and the Peloponnese are on the agenda, with trips to Santorini and Mykonos offering an island perspective.
Depending on the tour, you'll travel by road, rail or sea, either in a group or with a private guide. Here's what's on offer when it comes to overnight Greek adventures:
2-day trips from Athens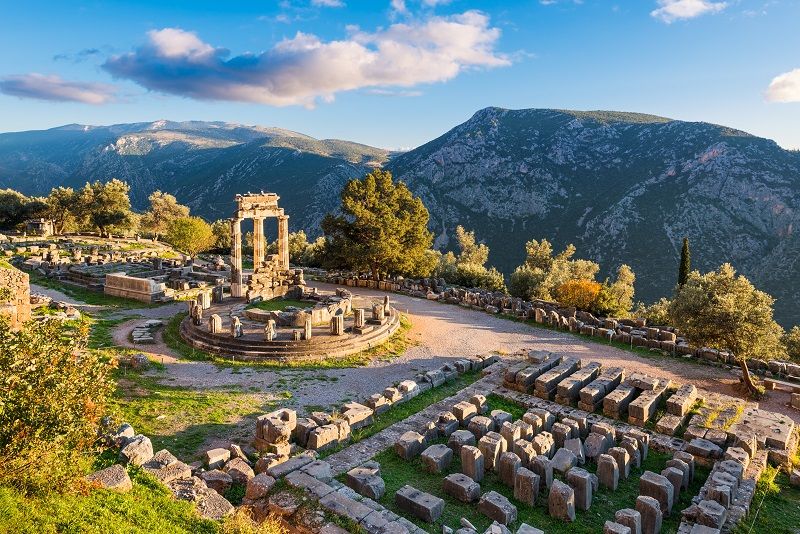 If you're short on time but want to see as much as possible, then 2-day trips from Athens are ideal. They depart after breakfast on the first day and return to the capital in the evening on day two. This means you can pack in lots of sights with only one night away.
The most popular 2-day tours focus on Delphi and Meteora, two of the most fabled sites in Greece. Delphi sits on the slopes of Mount Parnassus and was once considered to be the center of the world. Here you'll explore the photogenic ruins, which include the Temple of Apollo and the amphitheater. Meanwhile, up north in Meteora, you'll climb rocky pinnacles to visit mysterious mountain monasteries. The night is usually spent in Kalabaka.
There are overnight excursions from Athens to Santorini and Mykonos too, if you fancy a slice of island life. Find out more about Aegean excursions below.
3-day trips from Athens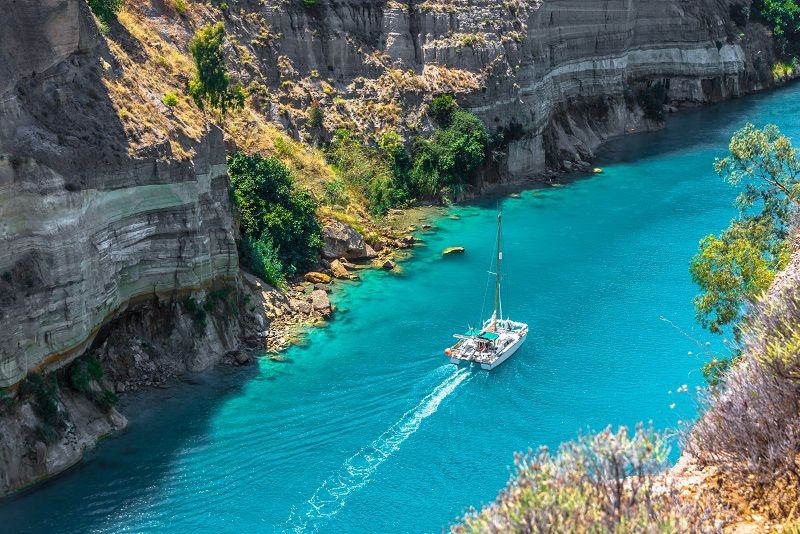 Most 3-day trips from Athens have a bit of an archaeological theme. Greek civilizations have taken center stage in history books for centuries, so there are a lot of ancient settlements to discover. Meteora and Delphi feature heavily, where monasteries and hillside ruins are the stars of the show. Some tours also stop off at Thermopylae to see the ancient battlefield and hot springs.
The other common 3-day adventure takes in four historical sites. You'll see Agamemnon's tomb in Mycenae, the famous theater of Epidaurus and the site of the original Olympic Games in Olympia. There's a stop in Delphi too, and some excursions include a visit to the Corinth Canal – the deepest manmade channel in the world.
These multi-day trips from Athens reveal the best of classical Greece with just two nights away. Both group and private tours are available.
4-day trips from Athens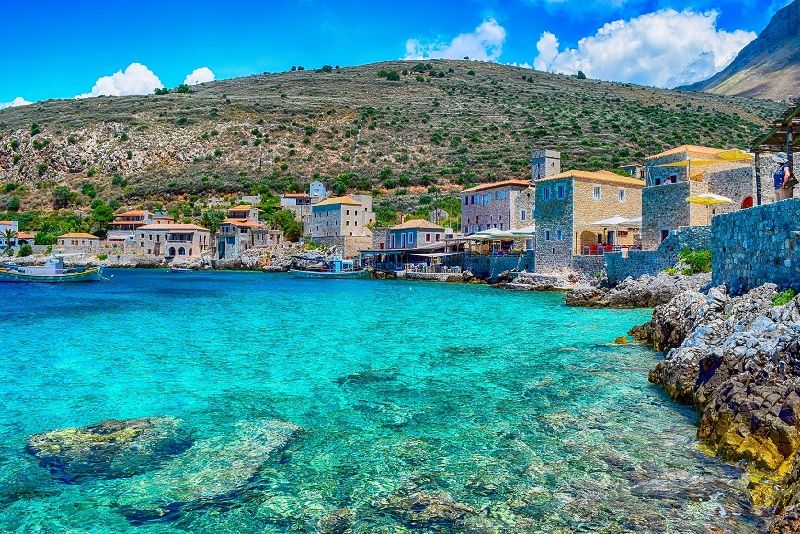 For longer multi-day tours from Athens, four days on the road offer a comprehensive look at the dreamy Peloponnese Peninsula as well as central Greece. Expect plenty of ancient ruins and mountain panoramas! You'll explore some of Europe's most acclaimed historic sites, where legendary kings once rubbed shoulders with the gods.
The original sporting arena of Olympia is one of the highlights, where athletes of old used to dazzle crowds in the scenic stadium. Meanwhile, over at Epidaurus, you can visit one of the best-preserved theaters in the country. Before leaving the Peloponnese, a stop at Mycenae is the place to learn about the Trojan Wars.
Back on the mainland, the tours culminate with trips to the Delphi ruins and the Byzantine monasteries of Meteora – perhaps saving the best until last.
These 4-day trips from Athens include overnight stops in Nafplio, Delphi and Kalabaka.
Santorini tours from Athens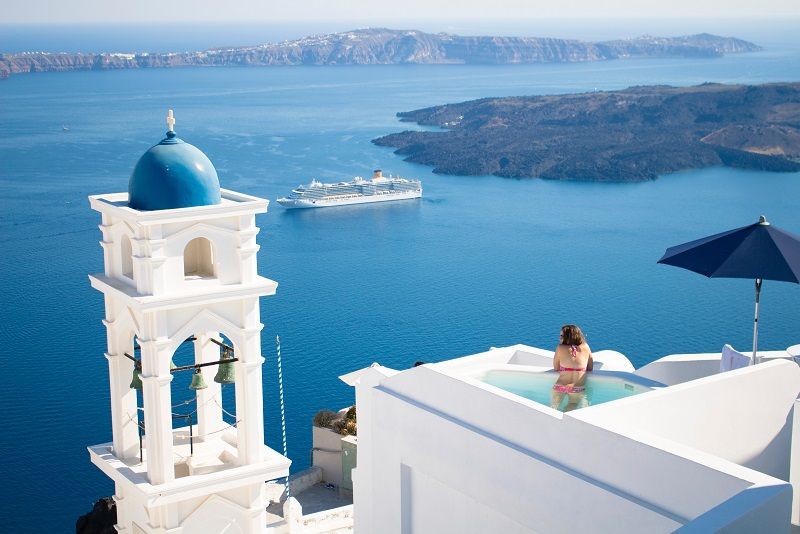 If you're keen to explore a typical Greek island, then overnight trips from Athens will have you in the Aegean in no time. Santorini needs no introduction – it's one of the most recognized islands in the world.
The steep caldera slopes are home to traditional whitewashed villages where blue-domed churches dominate the skyline. This is a place for dreamers and romantics, as well as photographers wanting to capture the very essence of the Aegean.
Multi-day tours to Santorini from Athens give you the chance to experience all that the island has to offer. There's everything from wine tasting tours to excursions around ancient Akrotiri to enjoy. The icing on the cake is the famous sunset from the village of Oia – arrive early to bag a prime viewing spot!
Travel is by ferry or plane, with some tours also taking in the islands of Paros and Crete for a fully rounded experience.
Mykonos tours from Athens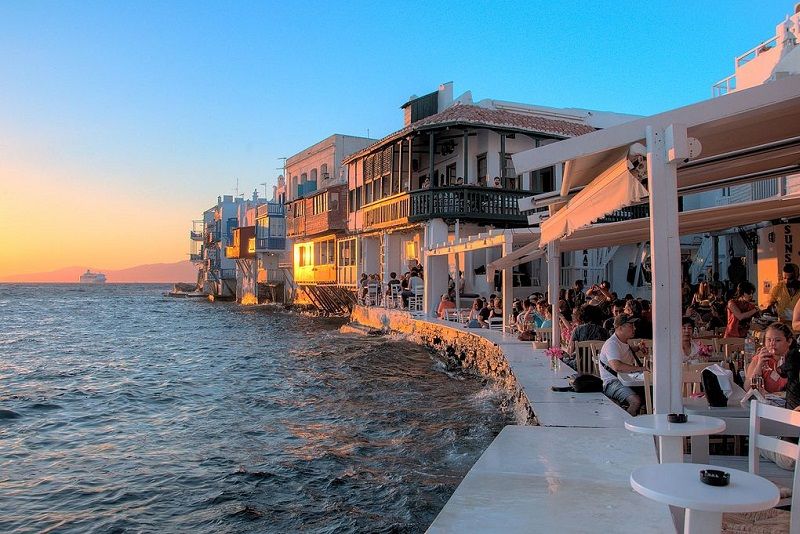 Mykonos is another popular destination when it comes to multi-day tours from Athens. Known for its party atmosphere and photogenic streets, this Aegean island boasts some of Europe's best beaches.
You'll spend your days dining on seafood in waterfront restaurants and exploring the cobbled streets of sleepy villages. Those interested in culture can visit the town of Chora where churches and windmills draw the eye. Then take a dip in the ocean or top up your tan in a hidden cove – the itinerary is up to you.
As night falls it's time to party at island's famous clubs, where international DJs wow the crowds. Want a more peaceful evening? Don't worry, there are plenty of tranquil neighborhoods that still march to their own, more traditional beat.
Some overnight tours to Mykonos incorporate the island of Delos, which is just next door and has several sacred archaeological sites to check out.