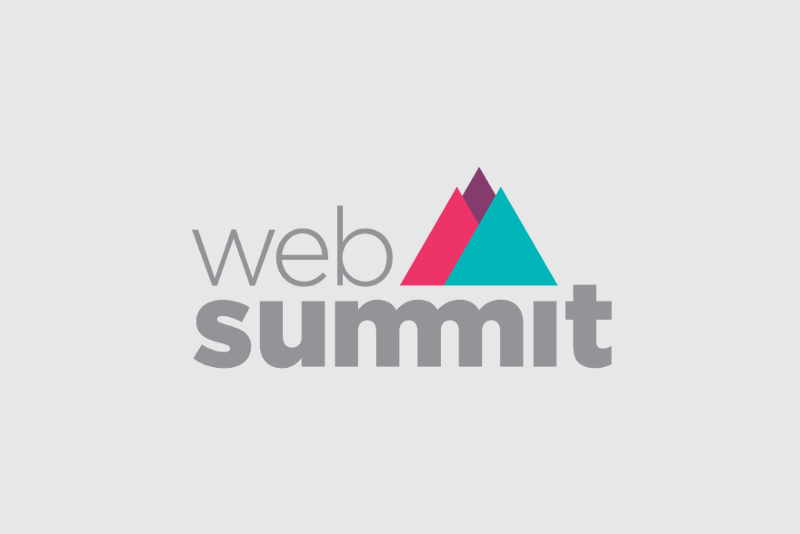 Are you attending the Web Summit this year? Are you wondering what to do in the city beside attending the conference? Lisbon has everything to offer: sightseeing, nature, food, nightlife and, of course, startups! Here is a list of the best things to do in Lisbon so you can make the most of your trip.
TourScanner is the No 1 meta-search engine for tours & travel activities. Search over 15 booking websites and find your ideal travel activity at the best price.
1- Explore the oldest district of Lisbon – Alfama
Alfama is one of the only neighbourhoods in Lisbon that wasn't destroyed by the tragic earthquake of 1755, and so, has so much to offer to its visitors – important historical attractions, breath-taking viewpoints, as well as an abundance of Fado bars and restaurants. Take a free walking tour through narrow streets full of art and charm to lose yourself in time. Also don't miss the stunning sunset at Miradouro da Nossa Senhora do Monte just on top of the hill of the Alfama district.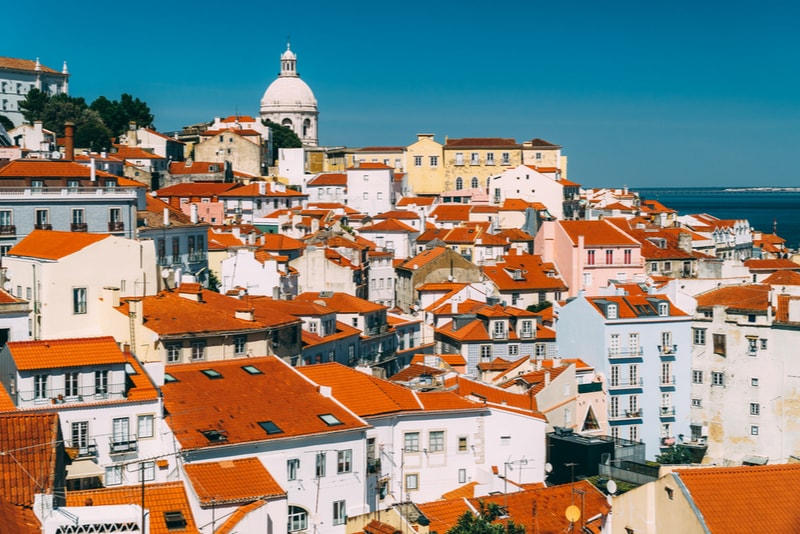 2- Enjoy the beach and learn how to surf
Even if it is November, it is still possible to go to the beach and enjoy the sun. Leave the city centre and head to Carcavelos beach – the first large beach just outside the city. Catch the train at "Cais do Sodre" station toward Cascais – half an hour only and you are there – the ticket costs just 1.90 euro per way.
If you wish to learn how to surf, this beach is a great spot for learning with smooth waves, ideal for beginners.
Another option is heading to Caparica beach, on the other side of the Tagus river. In this case you would need to arrange your own transportation to get there, though some surf schools offer pickup services from Lisbon.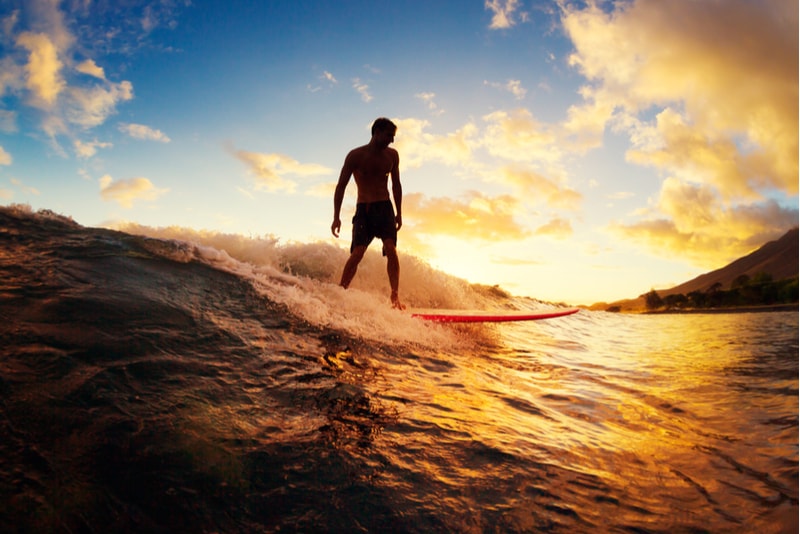 3 – Visit Belem
Visit Belem – one of the historical parts of Lisbon as it was the point of departure of the American Discoveries. Explore the district and learn more about Portugal's rich maritime heritage. See the Vasco de Gama statue, visit Jeronimos Monastery, admire the tower of Belem and round up your tour with a famous "Pastéis de Belem". Definitely a must see in Lisbon.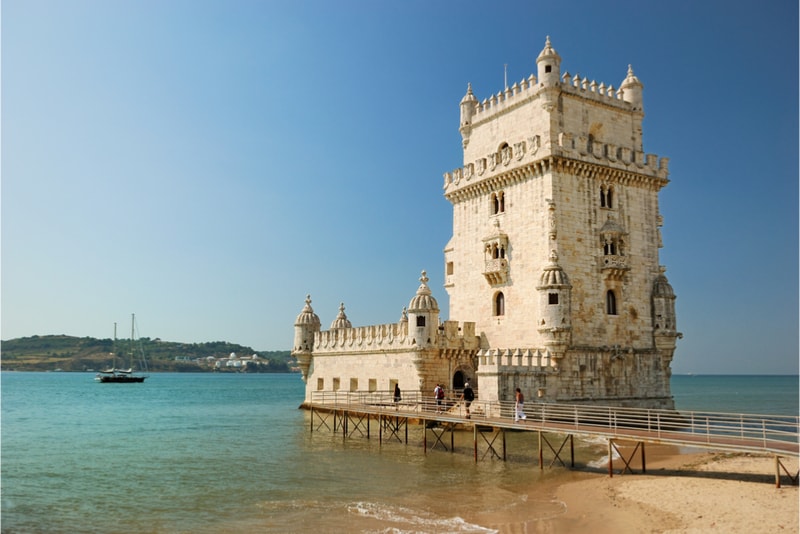 The best way to reach the district is by biking along the Tagus River, about 5km along. You may join a tour, opting for an electric assisted bike as well.
Another option is to admire the western side of the city by boat. Get on board at Alcantara Harbor and enjoy watching the panorama and the sunset while sailing.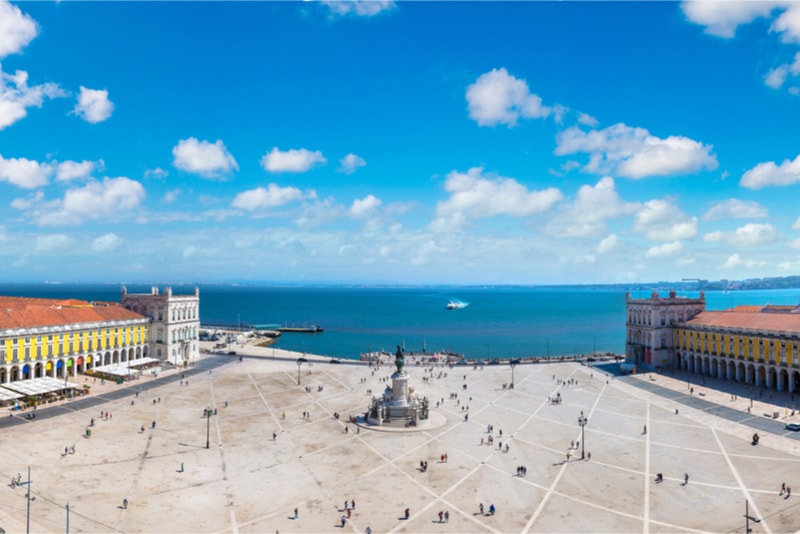 4- Admire the impressive local street art
Right during your first walk in Lisbon, you will probably notice that the city offers powerful street art. If you are an urban art lover, you may enjoy getting on a street art photo tour and discover the city with a leading expert. You will admire the most striking works in town from large-scale installations to political and social murals.
There are two free street art tours organized during the Web Summit period, one on Saturday 4th and one on Sunday 5th. If you are not free during those dates, you may book another tour on our website at a more convenient time.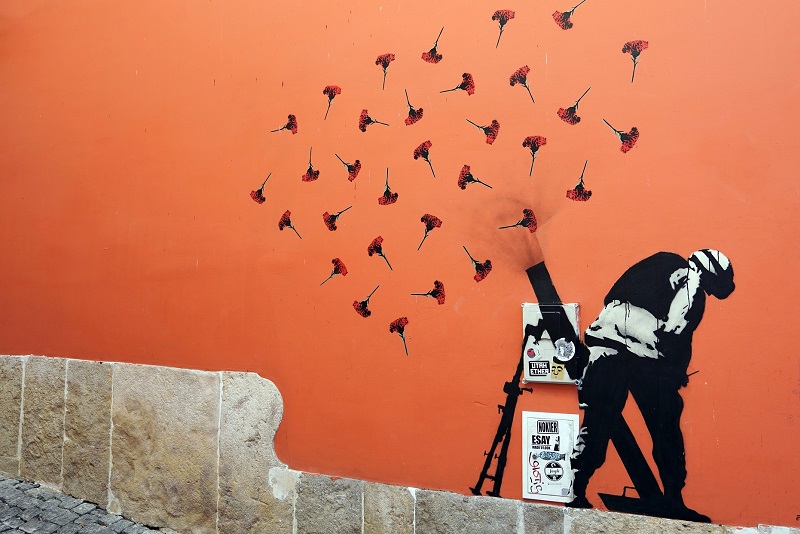 5 – Travel to Sintra and discover 'the end of the world' Cabo da Roca
If you wish to spend some hours or a full day outside the busy Lisbon, this is a great choice. Hit the road and travel North. Admire Cabo da Roca – 'the end of the world' at Europe's westernmost cliffs, visit the National Palace of Sintra, and take a leisurely stroll by the bay in the lovely town of Cascais. You will go back home full of great memories.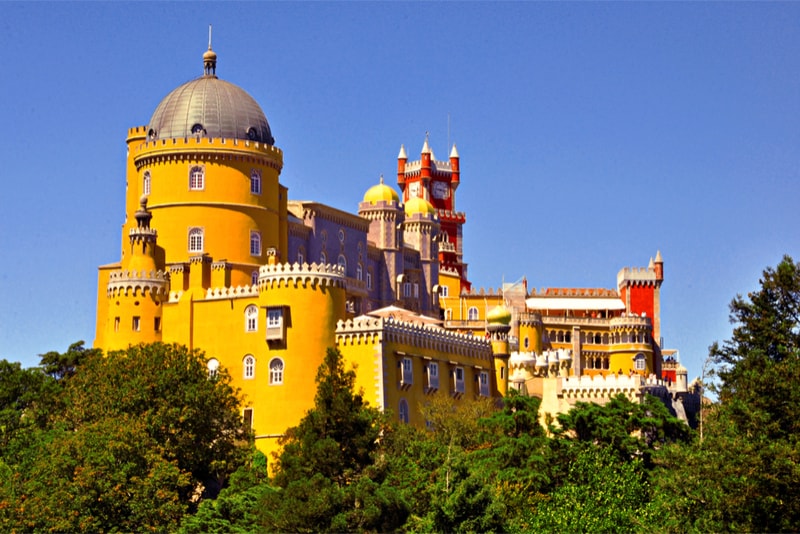 6 – Experience a live Fado music show in Chiado district
Fado is a traditional Portuguese art, mixing classic guitar instrumentals and performances from male and female singers. The music is loosely captured by the Portuguese word saudade, symbolizing a feeling of loss.
There are several locations where you can enjoy a Fado show, mainly located in the center of Lisbon (Chiado – Alfama). It can be a great opportunity to taste a proper Portuguese dinner and also admire the surroundings by simply walking around the narrow streets.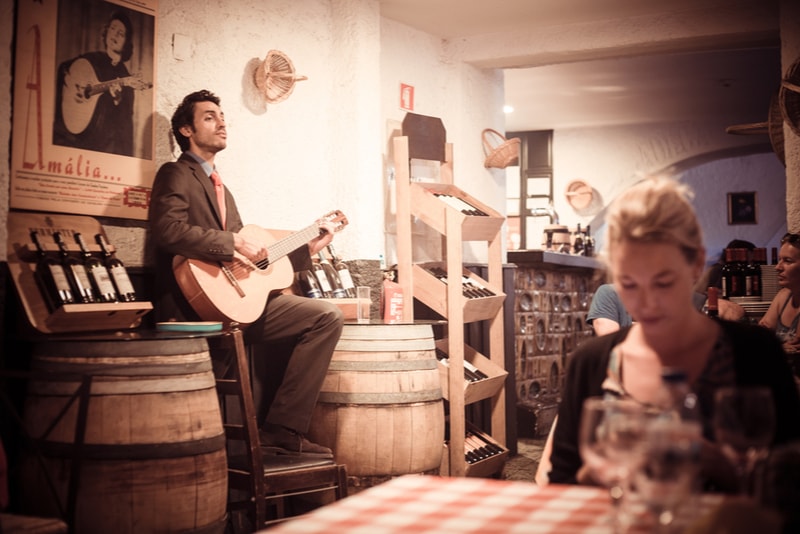 7 – Discover Arrábida national park
Recognized as a world heritage site by UNESCO, Arrábida National Park is a beautiful place with breath-taking seas and mountains. This is a perfect getaway trip from Lisbon for nature and wildlife lovers. You may enjoy snorkeling into crystal waters, trekking through amazing green vegetation and taste some of Portugal's delicious wine.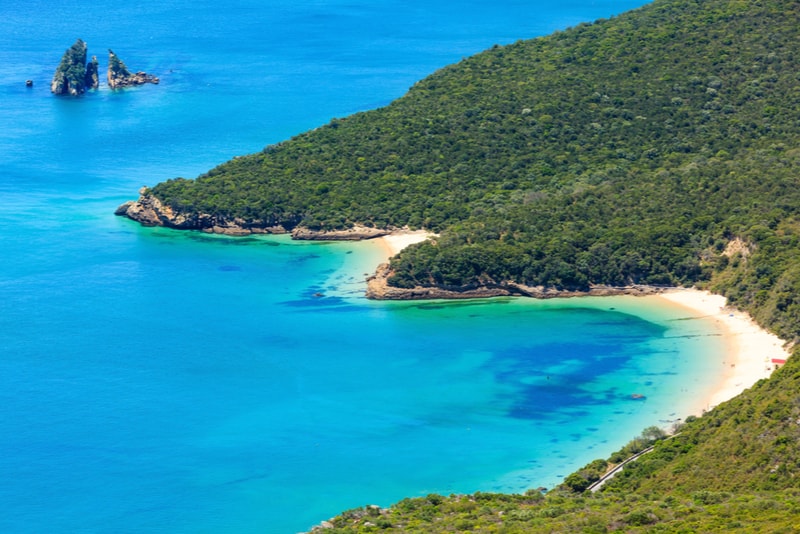 8 – Try the Portuguese food
Are you passionate about food? Well, Lisbon offers tasty dishes and great wine. The Portuguese cuisine is particularly famous for seafood and meat. You should try their grilled fish, they are delicious. Desserts are also part of their local specialties, especially the Pasteis de Belem, another reason to go and check out this part of the town.
A nice place to taste different kinds of local food is the Time Out Market, a great food hall located in Cais do Sodre in Lisbon.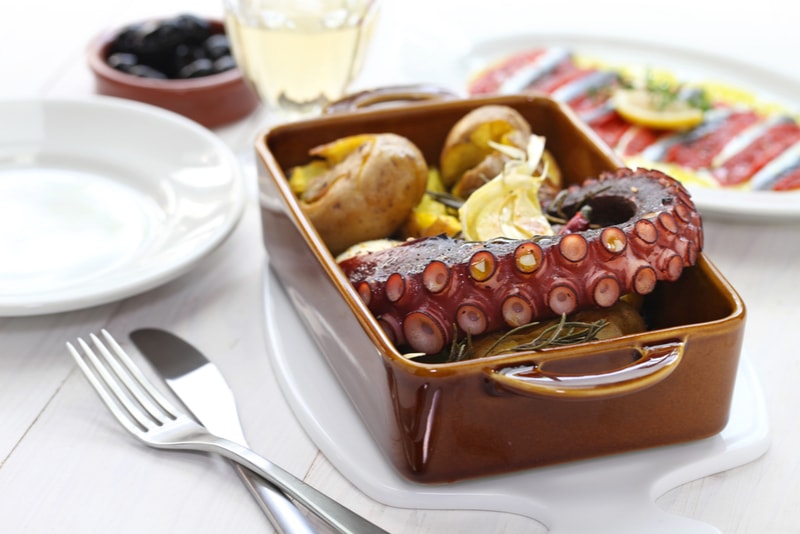 9 – Experience Lisbon nightlife
Lisbon has an amazing nightlife scene. Offering thousands of bars and tens of clubs, Lisbon can satisfy all music tastes.
Bairro Alto is the district where to start the night. Many restaurants are located there. Don't forget to check out the viewpoint Miradouro de São Pedro de Alcântara at night, the view is stunning.
The Pink Street is another well know place to follow on with the night, located between Cais do Sodre and Bairro Alto.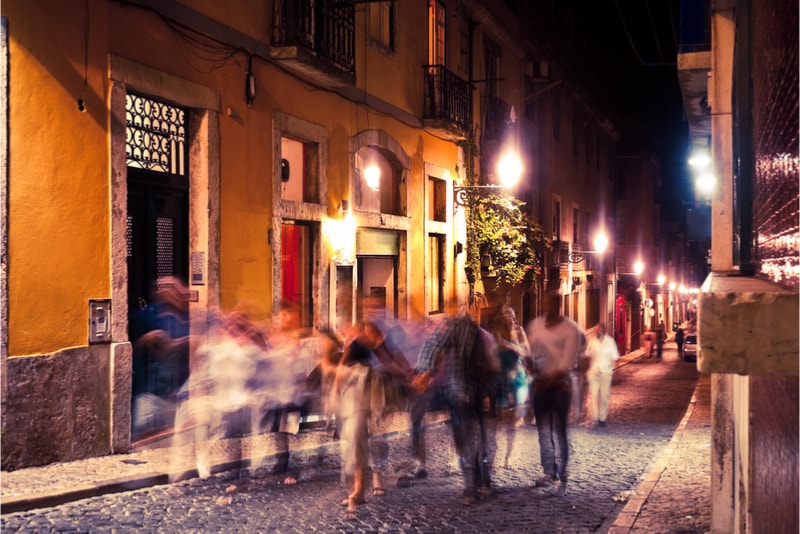 As you probably know, on the 6th of November, there is a free pub crawl organized by Web Summit. Around 6000 people are expected to join. Don't miss it!
On the 7th, there is a Funky Night by Beta­-i. It is free with your Web Summit ticket.
In addition, you should find the time to check out the LX Factory, located in the Alcantara district. It is an old industrial complex that offers several restaurants, shops, bars and nightclubs. You can either visit it during the day or at night.
10 – Immerse yourself in the Lisbon startups ecosystem
Since talking about startups is never enough, don't miss the Lisbon Startup Tour organized by our friends at Beta-i. You will get to know the most important startups of the Lisbon ecosystem.
If you are staying several days and you'd like to take the most out of your visit to Lisbon, check out our list of fun and unusual things to do in Lisbon!
We wish you a pleasant time in Lisbon and hope you will have an amazing time! See you all at the Web Summit.