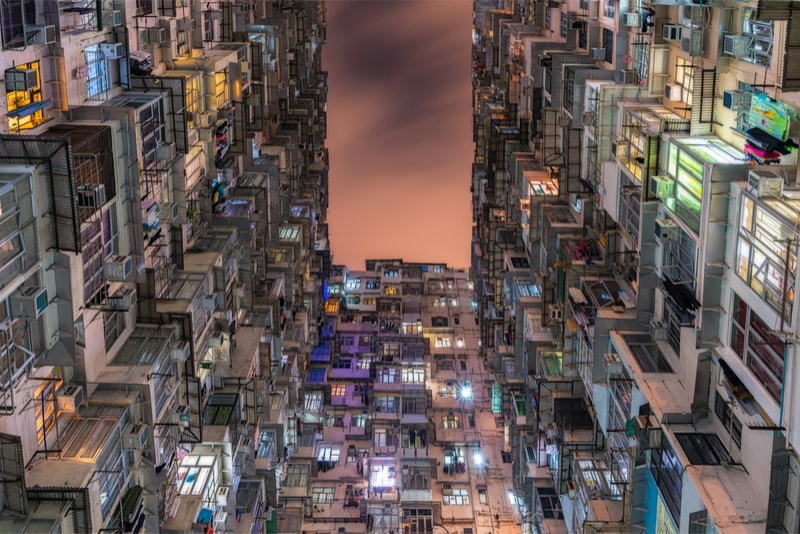 Back in Hong Kong for another trip? You haven't seen it all. Whether you are a local or a visitor, there are lots of fun activities and sights to experience in Hong Kong. While Disneyland or Ngong Ping are must-do and fantastic attractions, there are also plenty of quirky and alternative things worth doing! Discover our list of 37 fun things to do in Hong Kong, so you can make the best of your trip!
TourScanner is the largest search engine for tours & travel activities. Search over 20 bookings websites and find your ideal travel activity at the best price.
1 – Play life-sized billiard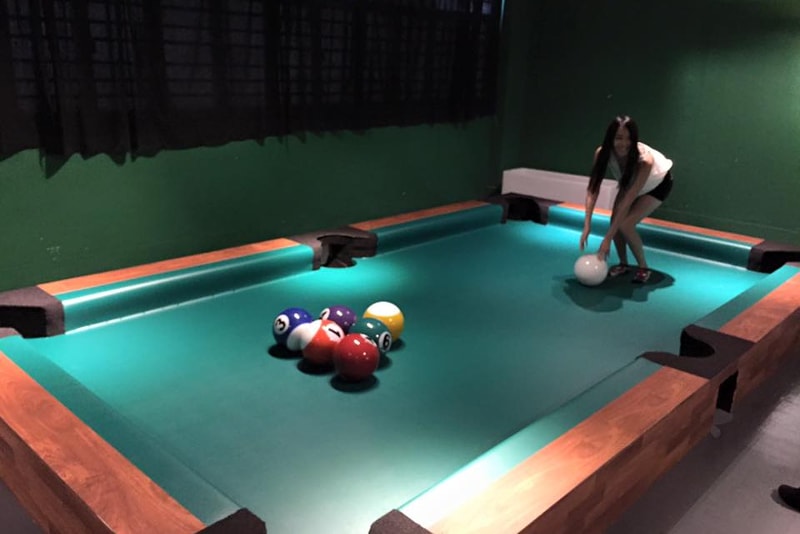 Player 11 is the first place in Hong Kong to feature a giant pool table that uses bowling ball-sized billiard balls. For this game, you've got to rely on your whole body to aim and pocket the ball!
? Rm B, 7/F, Block 1, Yip Fat Factory Building, 77 Hoi Yuen Rd, Kwun Tong, Hong Kong
2 – Visit the world's first MONOPOLY-themed attraction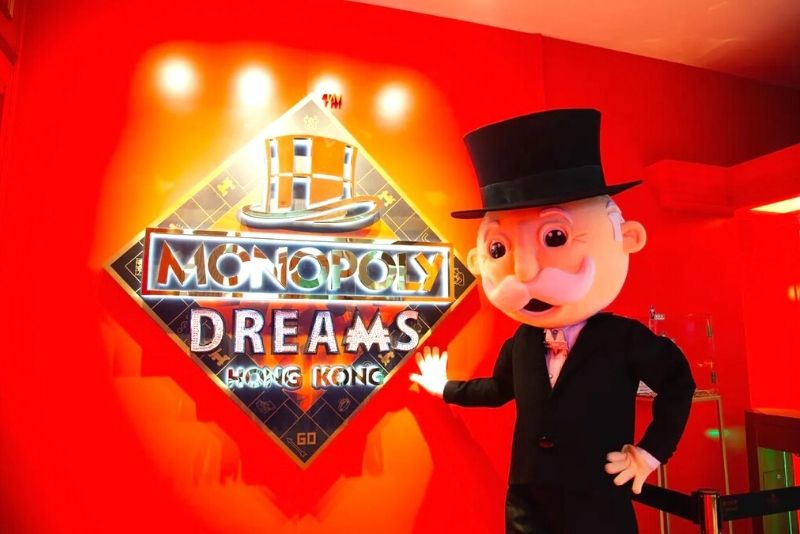 Witness your childhood board game come to life. Join Mr. Monopoly on an exhilarating adventure and discover his secret residence. Filled with fun installations like Ultimate Banking, Water Works, and a 4DX theater, Monopoly Dreams is a fun place to visit for kids and adults alike.
3 – Try karting at Crazy Car Cafe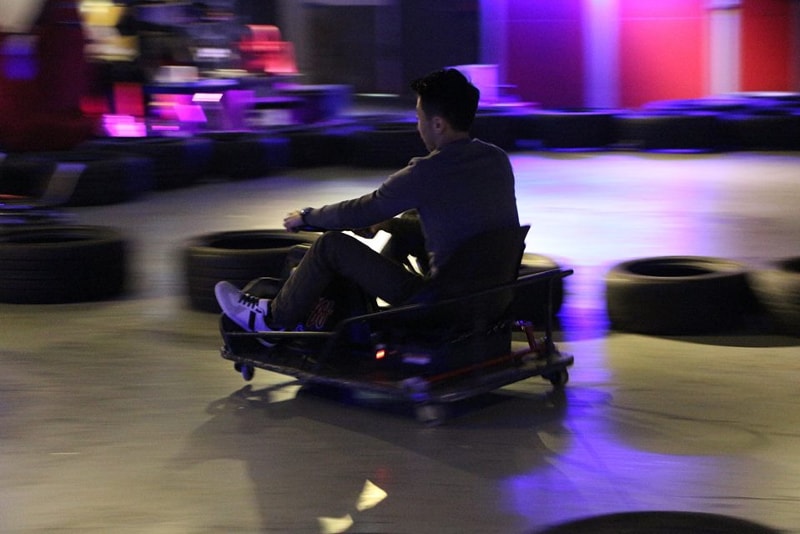 What happens when cuisine and karts come together? You get Crazy Car Cafe 🙂 Try delicious food, hop on an electric go-kart and have fun with your friends!
? 長順街15號 D2 Place Two, Lai Chi Kok, Hong Kong
4 – Fish and eat at HA Cube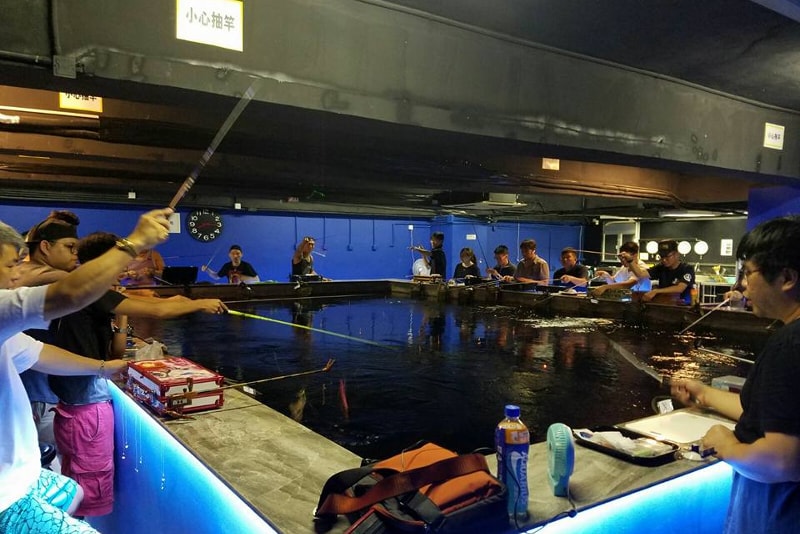 HA Cube is an indoor fishing shrimp farm, where you can eat all things crustacean, and then enjoy a barbecue of your catch straight afterward. Of all the things to do in Hong Kong, this one is as fun as is delicious!
? Hong Kong, Kwun Tong, Tsun Yip St, 60號3 樓 C
5 – Smash things up at Ikari Area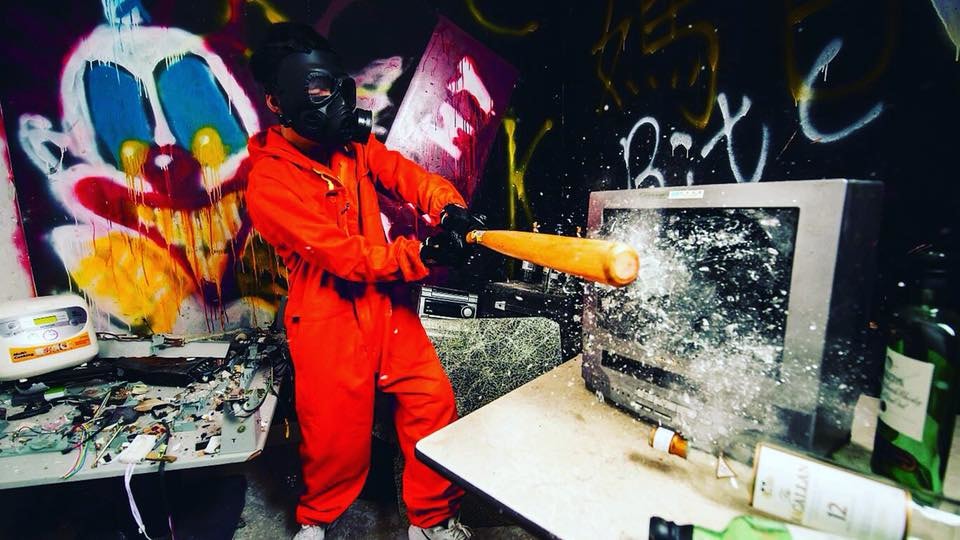 Grab a bat and smash things up to release yourself from all negative emotions! At Ikari Area, you will find old fridges, washing machines, and piles of breakable junk that fits perfect for a highly satisfying demolition job!
? Hong Kong, Kwun Tong, Hing Yip St, 16-18號觀塘興業街 a10 Mai Hing Industrial Building, 16-18號 12樓
6 – Experience unique views at Sky100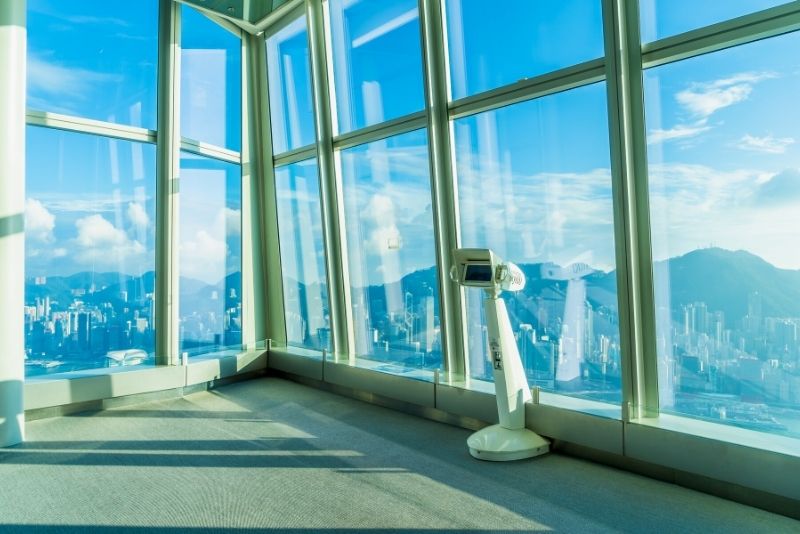 Located on the 100th floor of the International Commerce Centre in Kowloon district, Sky100 is the highest indoor observation deck in Hong Kong.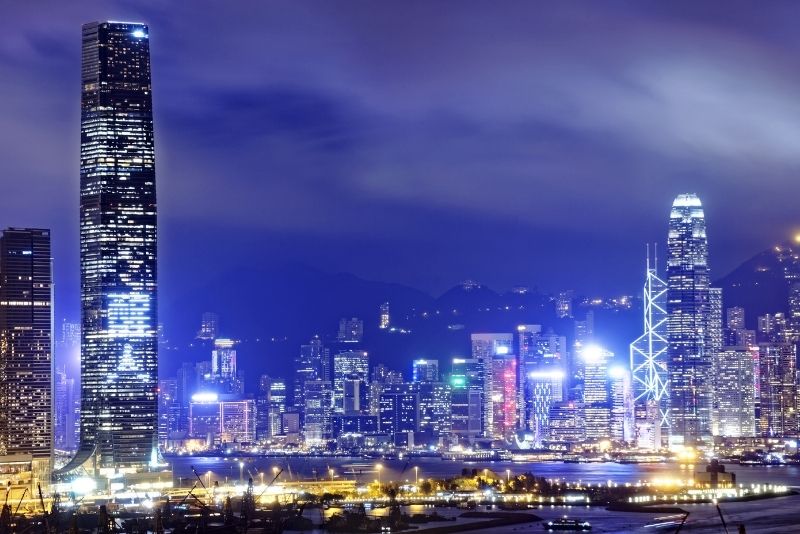 The views from the Sky100 observation deck are simply breath-taking. Note that nighttime viewing offers the excitement of Hong Kong city's lights.
7 – Visit a rabbit cafe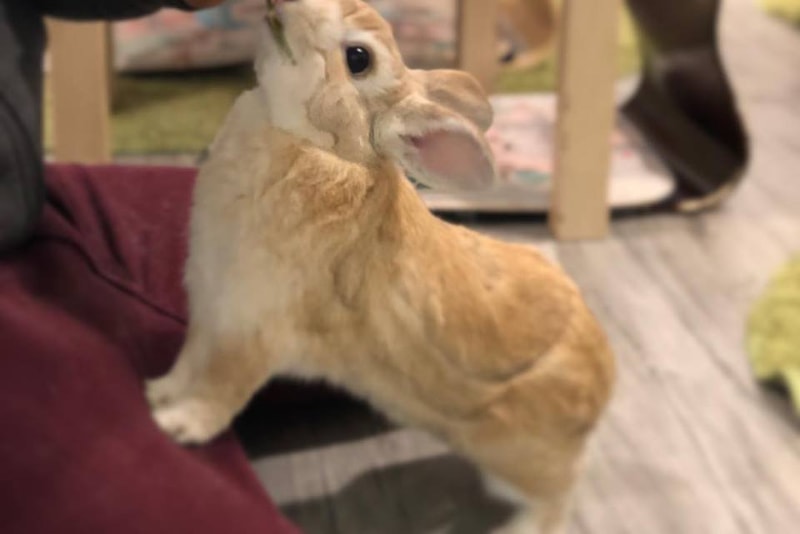 Who doesn't want to cuddle a rabbit? The small upstairs space, named Rabbitland had a pretty simple concept — tables, chairs and rabbits! Of all the weird things to do in Hong Kong, this one is the cutest one!
? Hong Kong, Causeway Bay, 謝斐道530號3樓
8 – Eat your favorite character at a cartoon restaurant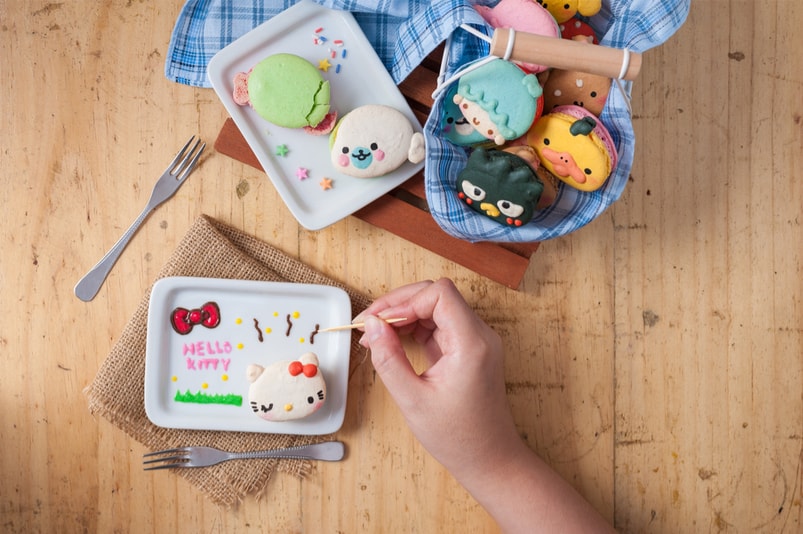 Hongkongers love their Japanese cartoon characters – enough to eat them. You've watched them on TV, bought the toys and accessories—and now you can eat them as well! Hong Kong has a lot of cartoon restaurants, but the most popular of course is Hello Kitty Chinese Cuisine.
? Lee Loy Mansion, 332-338 Canton Rd, Jordan, Hong Kong
9 – Try local desserts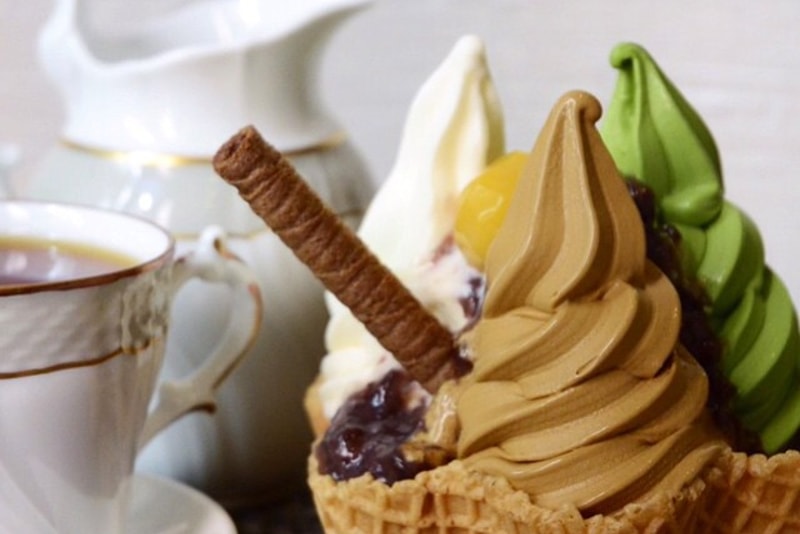 Via Tokyo is one of the most popular Japanese dessert shops in Hong Kong. Definitely the must-go place for matcha fans!
? Hong Kong, 銅鑼灣 禮頓道106-126號禮信大廈地下1A-1B號舖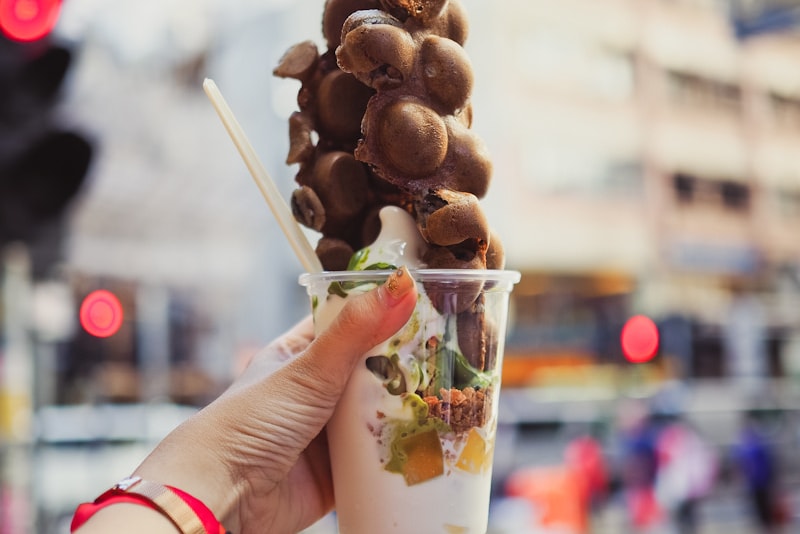 At Oddies Foodies you will find one of Hong Kong's most beloved street foods, the egg waffle or "eggette", with soft serve and a host of other goodies.
? G/F 45 Gough Street Central, Hong Kong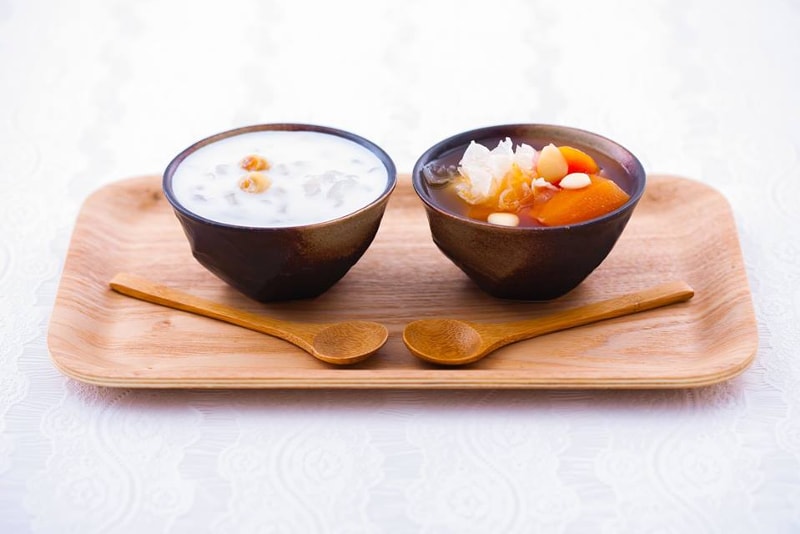 Honeymoon Dessert is exact place to go to if you want 1001 options for dessert! No doubts, here you will find all local desserts you would love to try!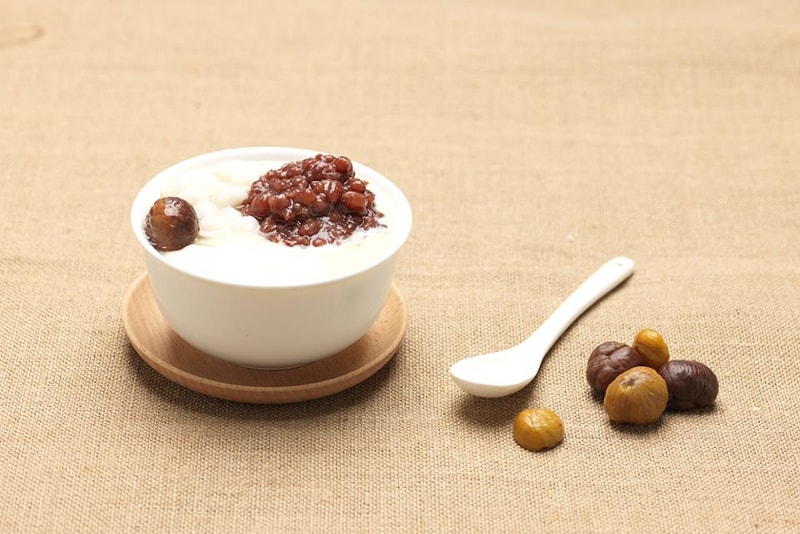 Eating dessert before dinner makes total sense for you? Get ready – this is your heaven – Hong Kong's Dessert Kitchen is the place, where dessert always comes first!
? Hong Kong, Tsim Sha Tsui, 尖沙咀厚福街12-12A號地下
10 – See some of Hong Kong's most iconic sites from the sea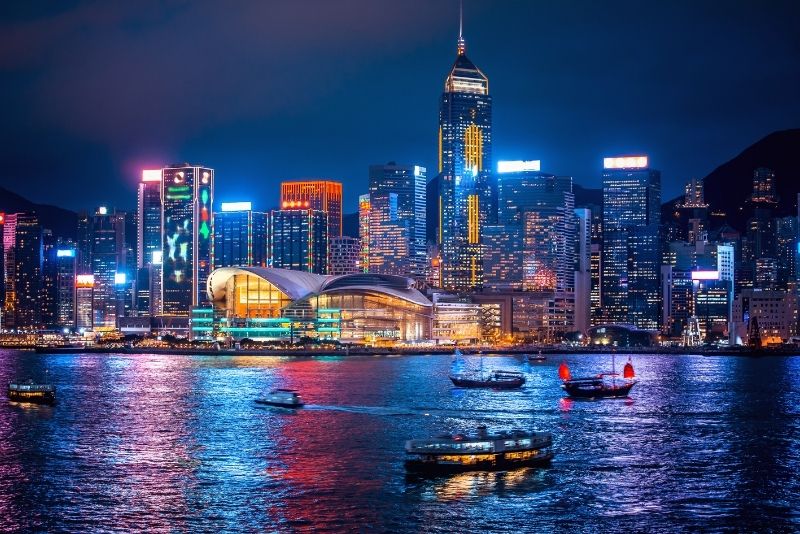 Book a boat tour and spend an unforgettable night with your loved ones.
Take a ride on a Chinese junk, watch the incredible Symphony of Lights show, sail around Victoria Harbor, or enjoy a romantic dinner on a luxury yacht while admiring the stunning views.
11 – Enjoy Cantonese opera shows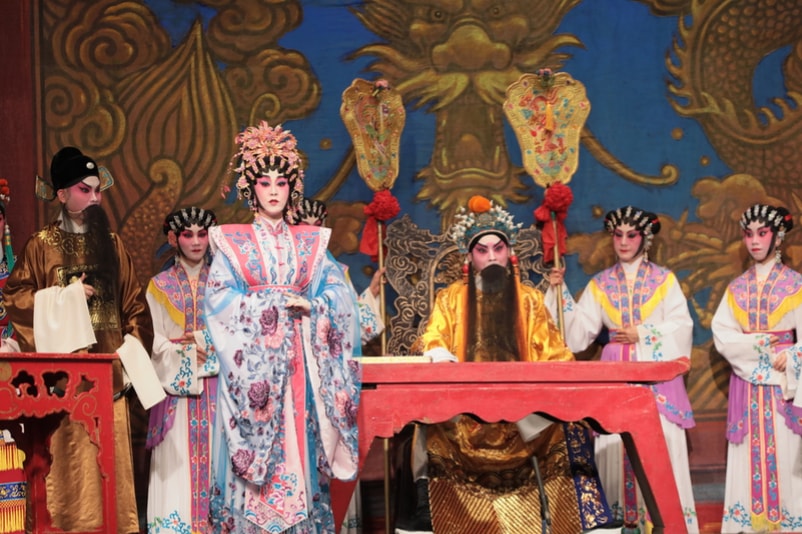 Want to experience Chinese Opera? Check out the schedule of venues offering regular Chinese opera performances: Ko Shan Theatre and New Wing, Yau Ma Tei Theatre and Sunbeam Theatre.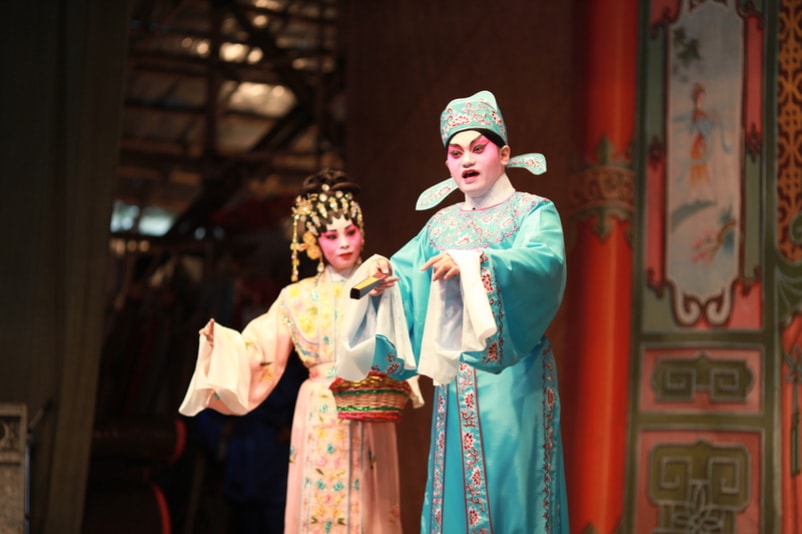 12 – Shop like a local
Hong Kong's street market culture is well known everywhere. Street markets are an ideal places to watch local life, to taste local food, and to shop like a local.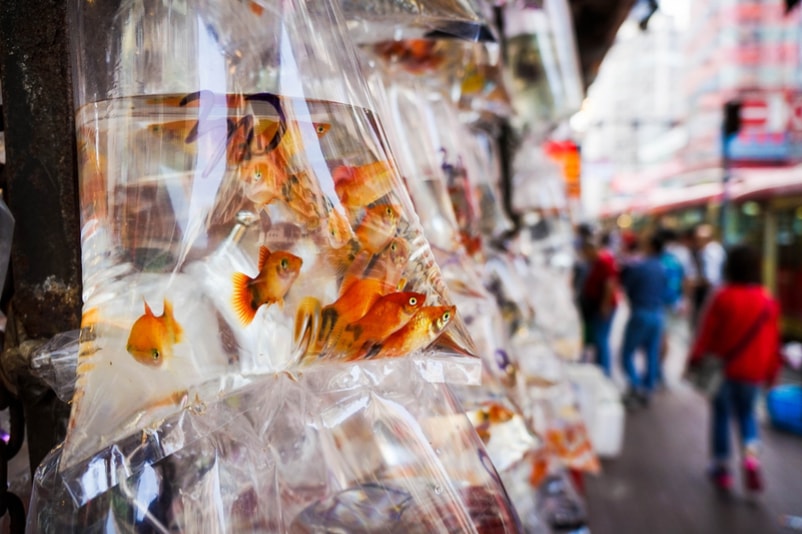 Goldfish Market is full of shops devoted to the raising of many types of fish, from colorful tropical species with gaspingly high price tags to weirdly shaped goldfish. Buy one for your Feng Shui luck!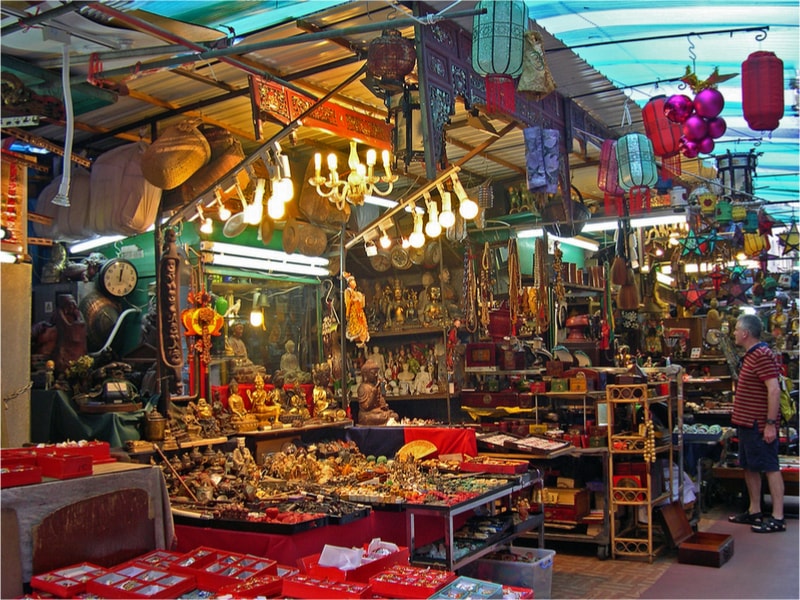 Cat Street is a fantastic congregation of antique dealers, curio merchants, and art galleries. You will find some really weird objects from an antique snuff bottle to a cultural revolution propaganda poster!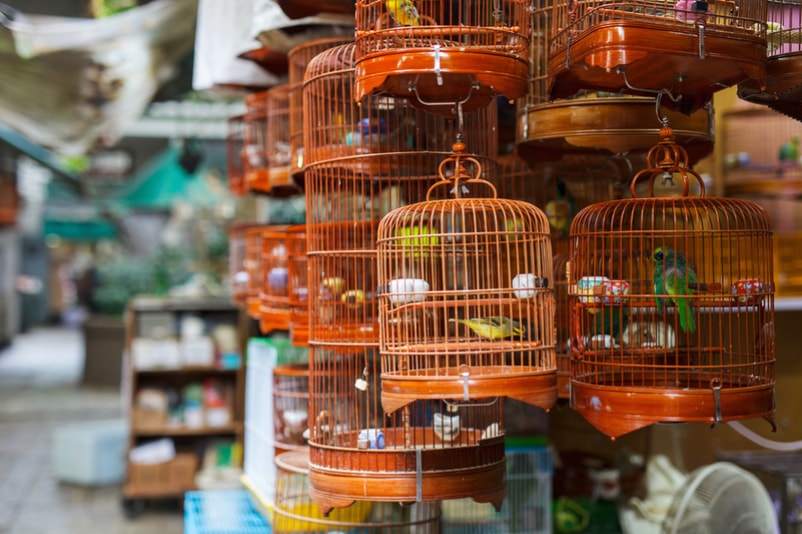 The Hong Kong Bird Market, also known as the Yuen Po Bird Garden is one of those charming little corners of the city! The park has lots of stalls selling exotic birds: from delicate canaries to colorful parrots, also beautifully crafted bamboo cages, porcelain water dishes, and other bird-care paraphernalia.
? Yuen Po Street, Prince Edward, Kowloon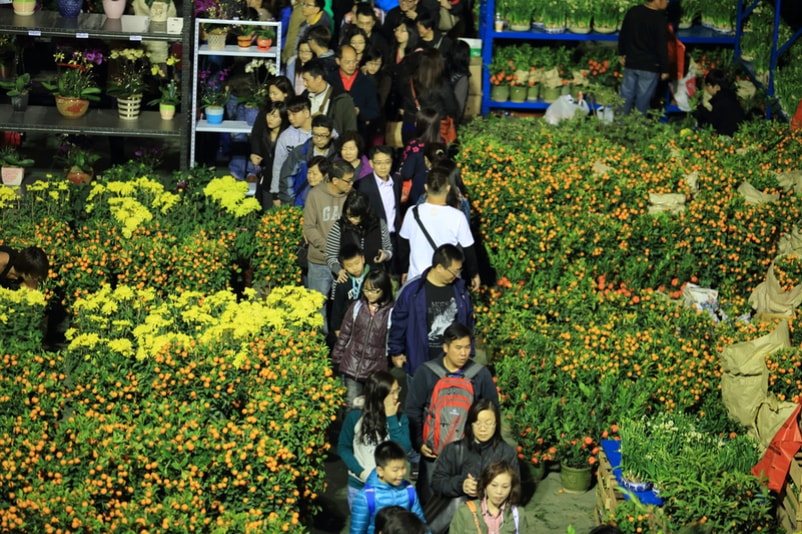 Have you ever seen jungles in the street? That's exactly how Hong Kong's Flower Market looks like. It's a jungle of exotic blooms and scents that's worth immersing yourself in.
? Flower Market Road, Prince Edward, Kowloon
13 – Energise your body at Tai Chi Classes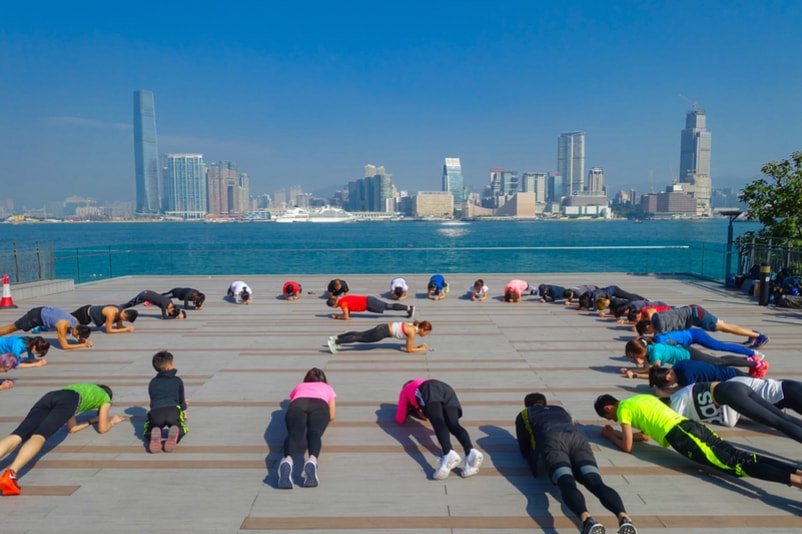 Tai Chi has been traditionally practiced for years and is still pretty much a part of Hong Kong culture and life! It is practiced in public parks throughout the city, especially early in the morning – check the schedule of Tai Chi classes at Leisure and Cultural service department!
14 – Have breakfast like a real Hongkonger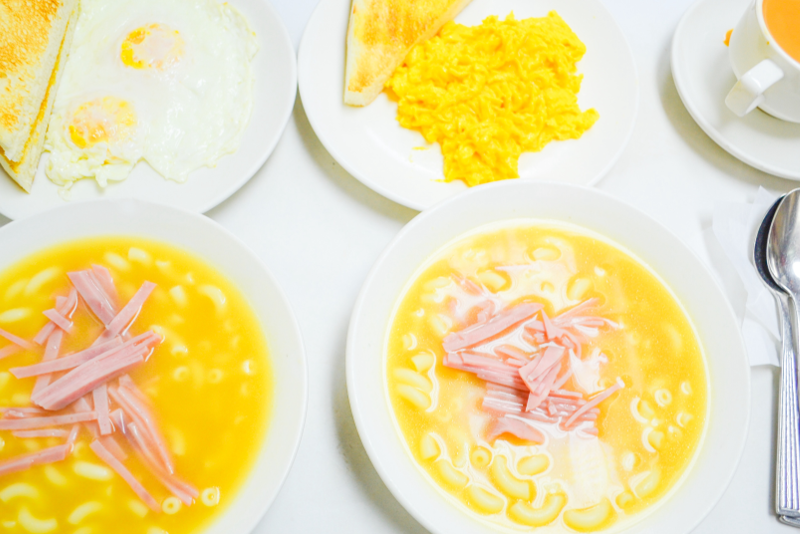 If you are looking for Hong Kong-style breakfast, Australian Dairy Company is perfect for it. The most famous cha chaan teng in Hong Kong has the best-scrambled eggs that you have ever eaten in your life.
15 – Take an afternoon tea at the Peninsula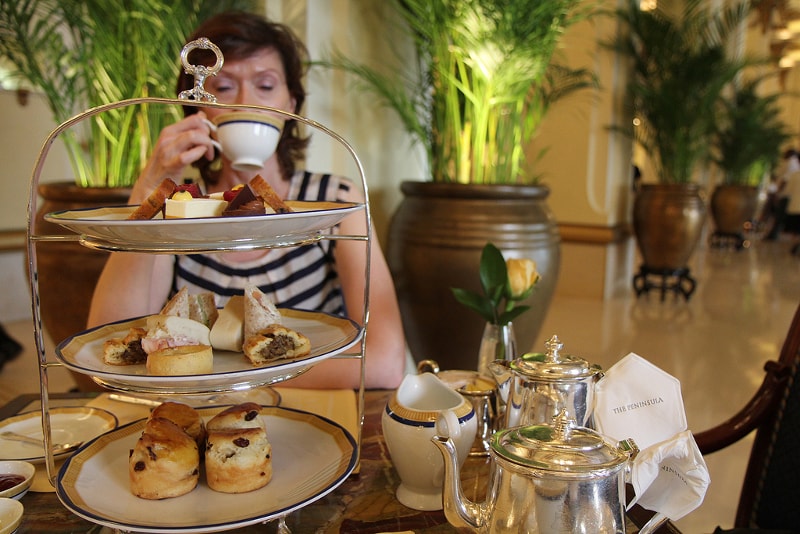 It is one of the few rituals left in the city from its colonial period. The tea itself is Earl Grey and comes served with a classical selection of finger sandwiches and freshly baked scones on a tiered silver platter. The presentation will force you to turn your camera on, for sure!
? Salisbury Road, Kowloon Hong Kong, SAR
16 – Try snake soup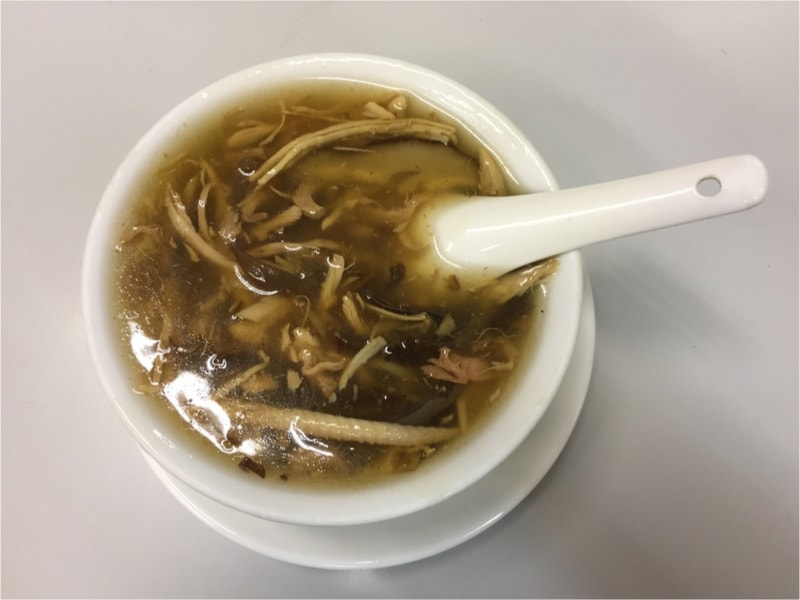 Snake soup is another famous traditional Chinese dish. For its warming properties and medicinal benefits, snake soup has been consumed for over 2,000 years in China. If you've never dared to try it before, now's the time!
17 – Taste the best dim sum in town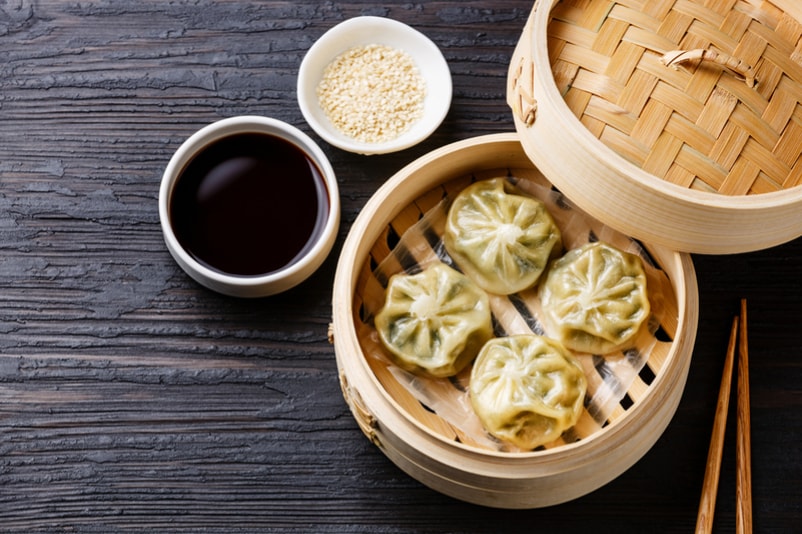 Dim sum, Chinese meal of small plates best enjoyed with tea, is one of southern China's most famous culinary exports. Tim Ho Wan is one the best dim sums spots in Hong Kong! Don't wait for anything. It is must taste!
? 9-11 Fuk Wing St, Sham Shui Po, Hong Kong

18 – Discover authentic food at Chungking Mansions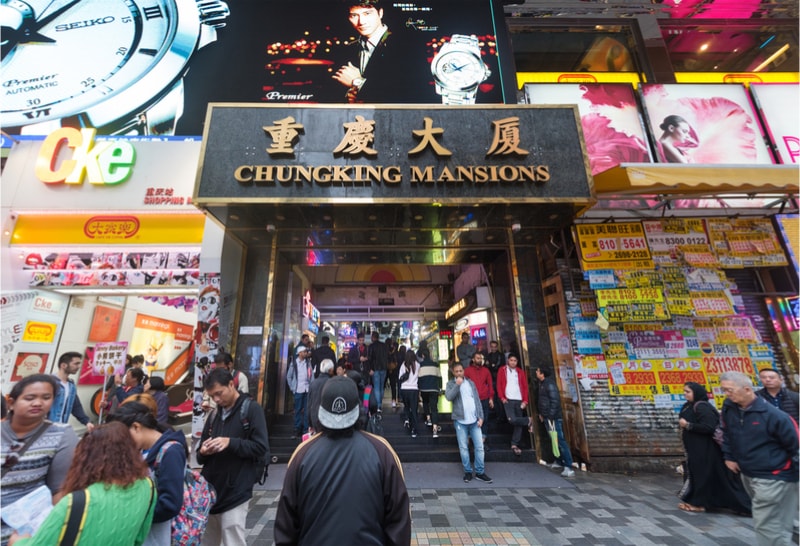 Many would say that Chungking Mansions is a place for cheap guesthouses and currency exchange. But also this building is home to many worthwhile restaurants! It's only your choice what you prefer to try – what's about experiencing a taste of Africa without traveling to the continent? 🙂
? 36-44 Nathan Rd, Tsim Sha Tsui, Hong Kong
19 – Visit the Wong Tai Sin Temple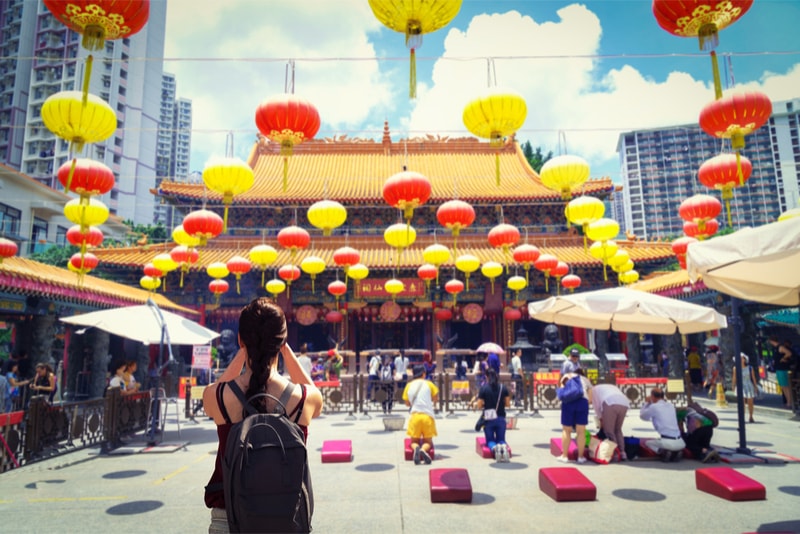 Wong Tai Sin Temple is the most popular temple in Hong Kong. Located in Wong Tai Sin, this temple is home to three religions – Taoism, Buddhism and Confucianism – and pays tribute to famous monk Wong Tai Sin. An explosion of colourful pillars, roofs, lattice work, flowers and incense, this busy temple is a destination for all walks of Hong Kong society.
? Hong Kong, Chuk Un, 九龍黃大仙竹園村二號
20 – Watch the world's pinkest dolphins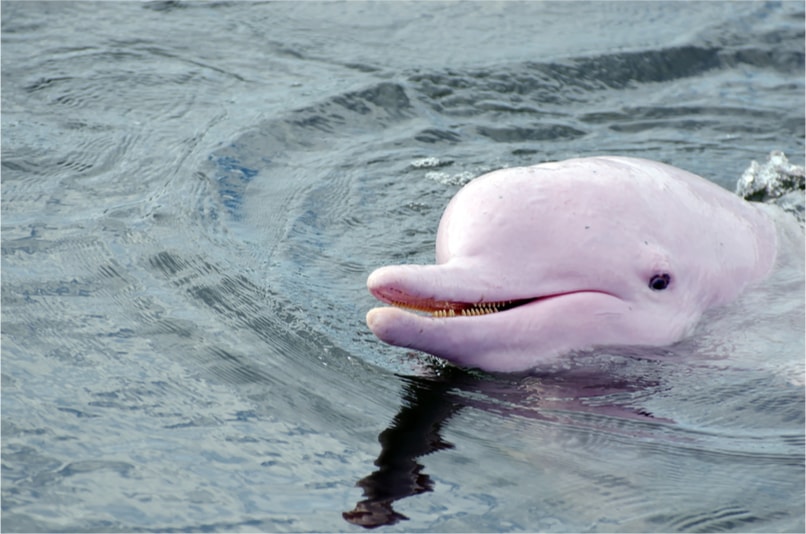 Get on board and set out on an exciting dolphin watching cruise in the Pearl River Delta! Come and see them for an unforgettable experience – observe these lovely creatures in the wild!
21 – Experience the real glamour of Horse racing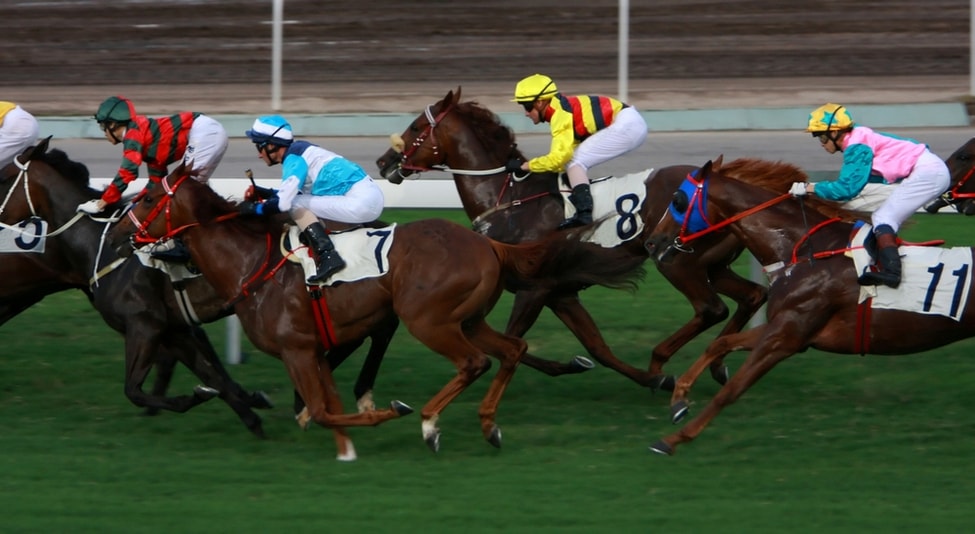 Horse racing has been Hong Kong's most popular sport since the city became a British colony in 1842. The atmosphere here is exhilarating, betting is feverish! Join the locals to watch a horse racing!
22 – Learn how to cook Cantonese food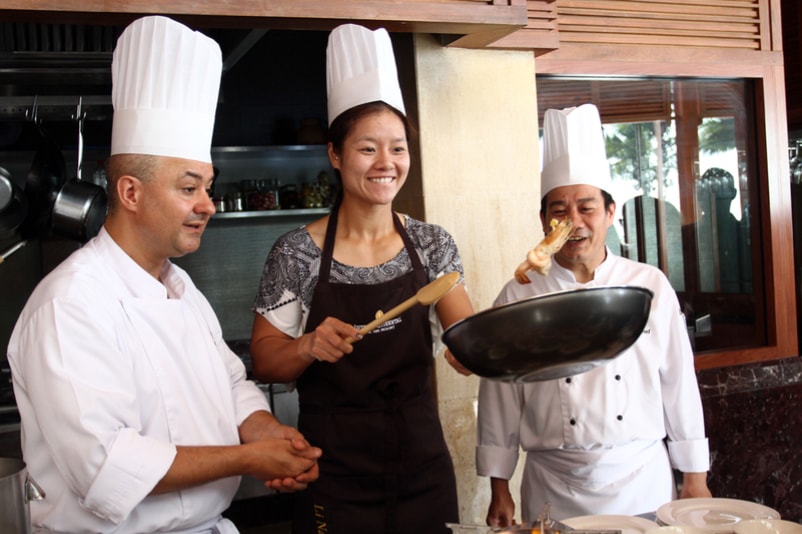 Embark on a culinary adventure – join a cooking class and discover the secrets of authentic Cantonese cooking!
23 – Discover Central street art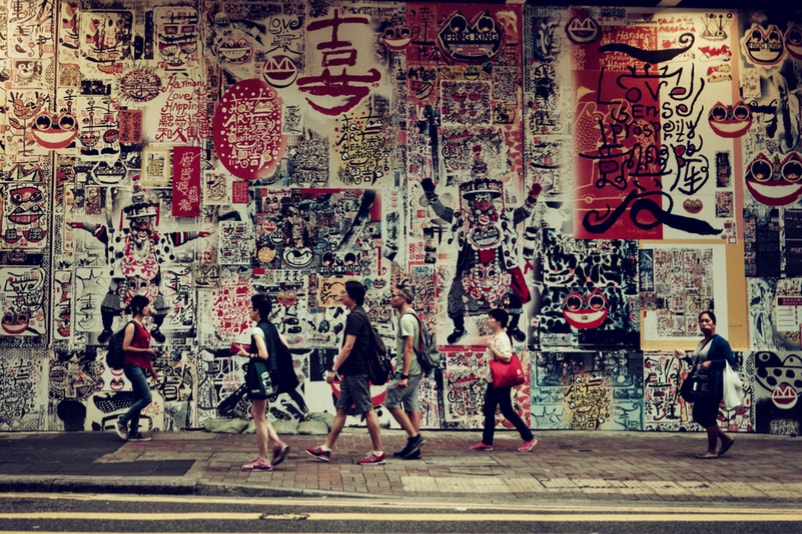 Take a stroll down the old streets of Central and you will see a dazzling fusion of quirky artistic landmarks. You will find from Wong Chuk Hang to Sheung Wan and Central, the best and most Insta-worthy street art in Hong Kong.
24 – See the real city jungles at Quarry Bay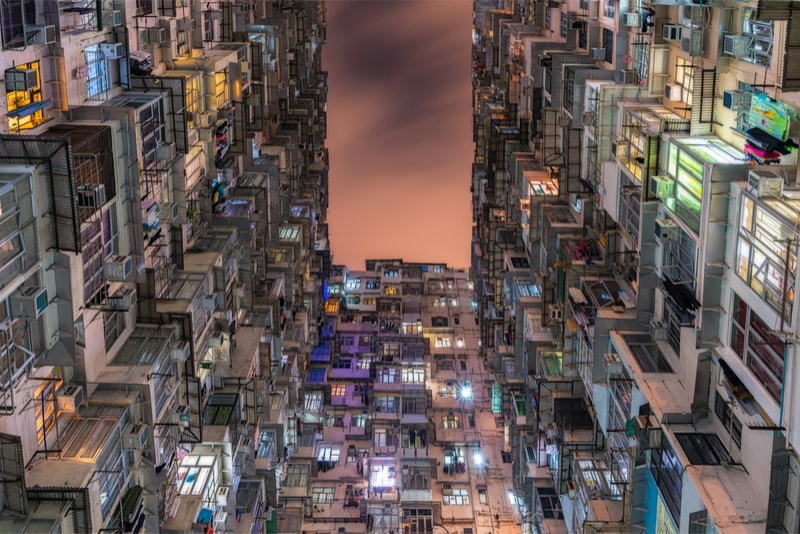 Known as a "Concrete Jungle", Hong Kong is famed for its massive skyscrapers. Explore Quarry Bay and the Montane Mansion – a must for any architecture lover visiting Hong Kong for the first time.

25 – Enjoy the view from the top of Prince's Building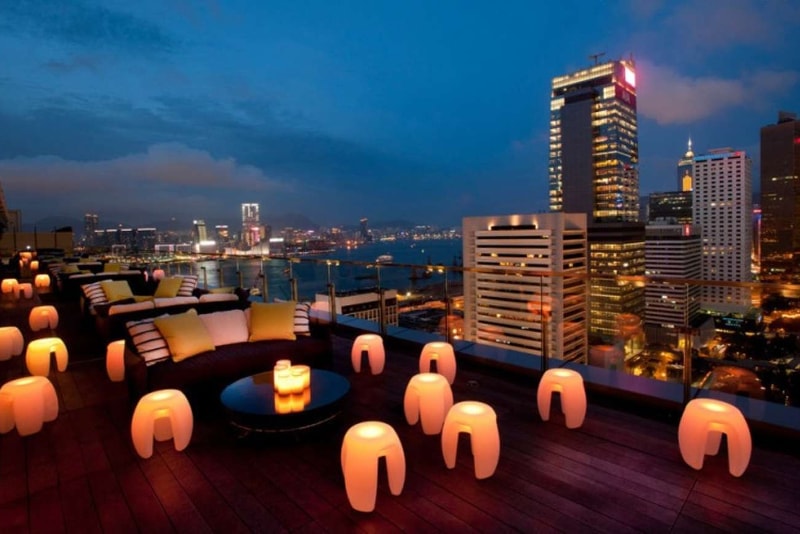 The SEVVA BAR, situated on the 25th floor of the Prince Building in Central, offers not only delicious cocktails and snacks but also a breath-taking view of the city. Sit back, relax and enjoy one of the finest views over the heart of Central.
? PRINCES BUILDING, 25/F, 10 Chater Rd, Central Hong Kong
26 – Swim on top of the world at Ritz-Carlton Pool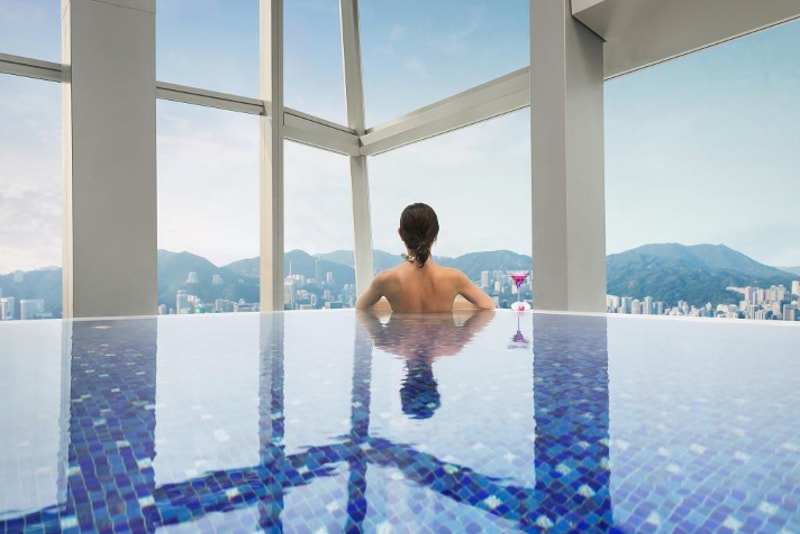 In Hong Kong, the city that boasts more skyscrapers than anywhere else, almost everything is done at a height – even swimming. Check out Ritz-Carlton pool for this unforgettable experience!
? International Commerce Centre, 1 Austin Road West, Hong Kong

27 – Discover the most unusual bars of Hong Kong
Travel to the 19th century, to the upscale opium dens! At Ophelia, the waitresses are dressed in cheongsams, and the interiors are decorated with plush furniture, 600 thousand individually hand-painted tiles and intricate metal work.
? Shop No41A, 1/F The Avenue, 200 Queen's Rd E,, Lee Tung St, Wan Chai, Hong Kong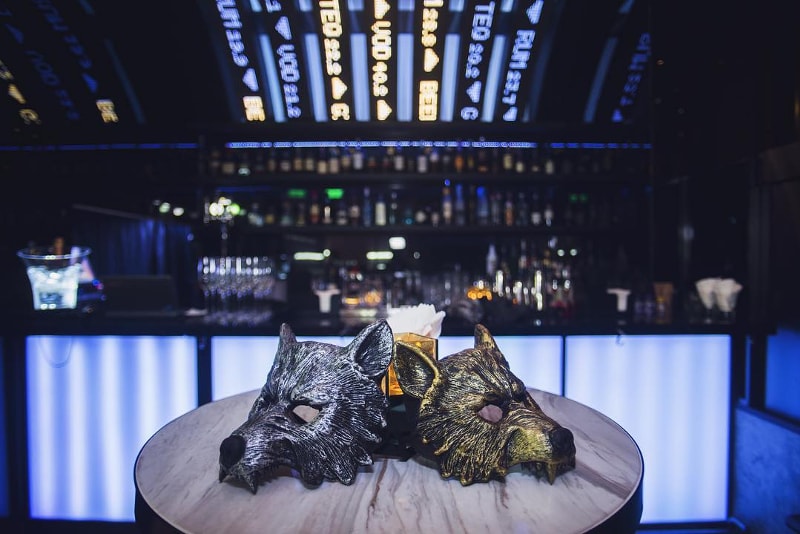 Have fun at the "stock market bar"! Wolf market has a pretty simple – if heart-racing – concept: drink prices fluctuate depending on their popularity!
? 21 D'Aguilar Street, UG/F – 1/F The Plaza, Central, Hong Kong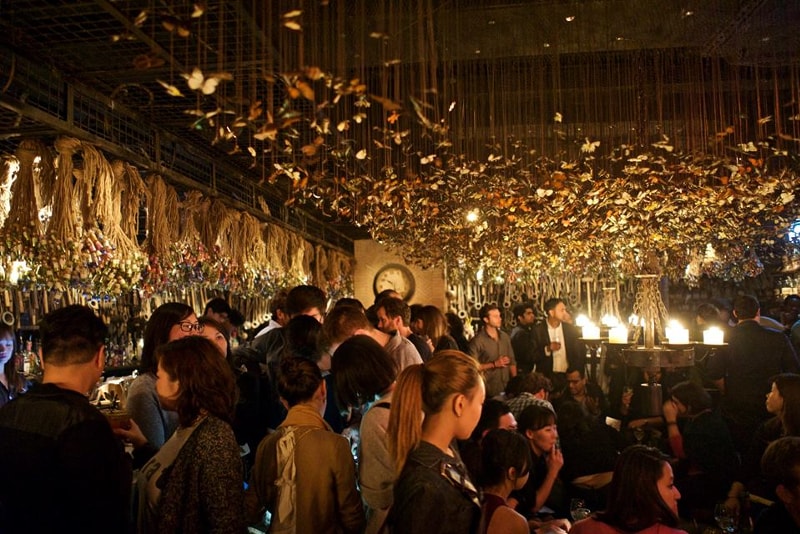 With a garden of 10,000 butterflies hanging from its ceiling, Iron Fairies has a luxe, dramatic feel! Visit to make sure, and feel it!
? LG, 1 Hollywood Road, Central, Hong Kong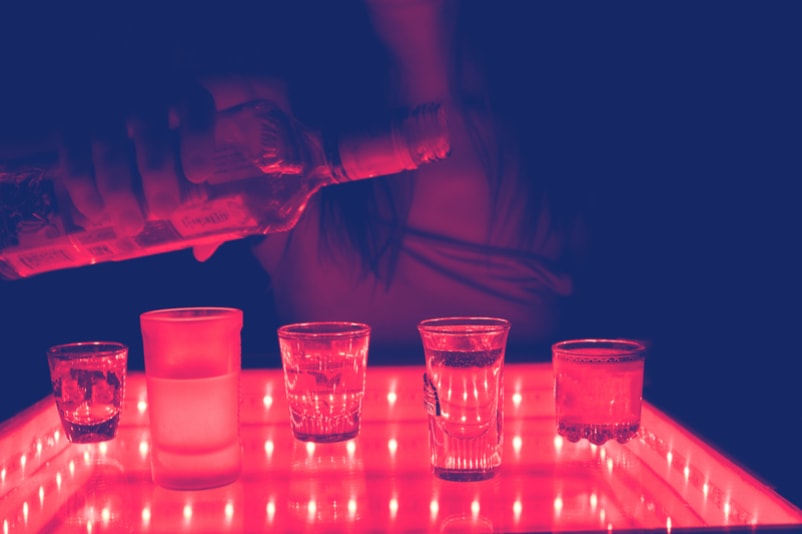 A local secret… Find the green doors with the curtains, knock and wait patiently for a member of staff to let you in. Feather Boa isn't easy to discover from the outside. But you certainly won't forget this experience!
Lilya Moroccan Lounge and Bar: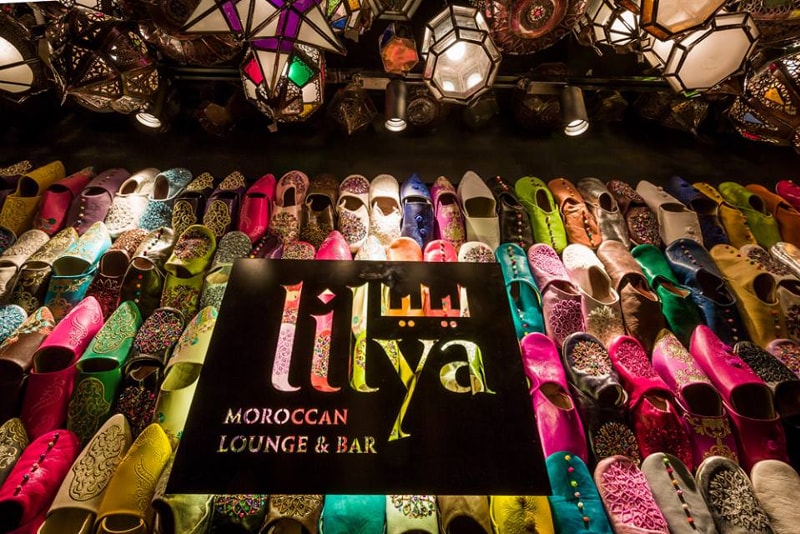 Lilya offers a stylish modern take on Moroccan culture. This new lounge and bar is bringing Moroccan flair to Hong Kong's culinary scene. Once the elevator doors open to the second floor, you are immediately face-to-face with a wall completely covered in colourful slippers evoking a souk or bazaar.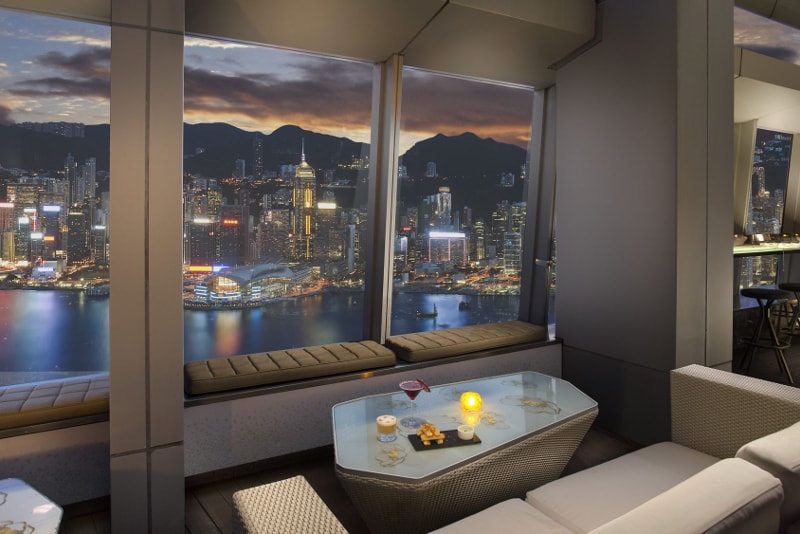 Enjoy a drink at OZONE, one of the highest rooftop sky bars in the world. A trip up to the 118th floor of Hong Kong's tallest building is simply a must when visiting Hong Kong!
? 1 Austin Ave, Tsim Sha Tsui, Honkongas
28 – Have fun at Red Mr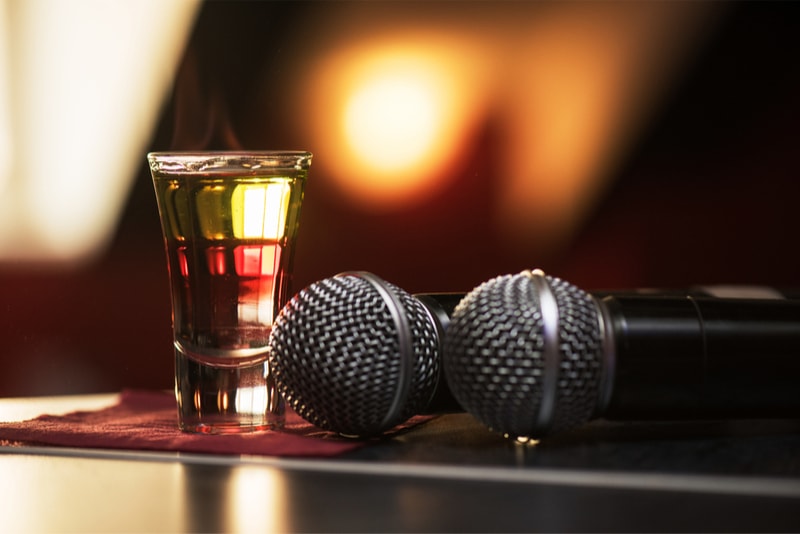 One of the city's most popular chain karaoke joints, Red Mr, offers you everything for your night to get crazy. Great food, karaoke, beer pong tables, foosball will keep things interesting throughout the whole night!
29 – Party like an animal at Volar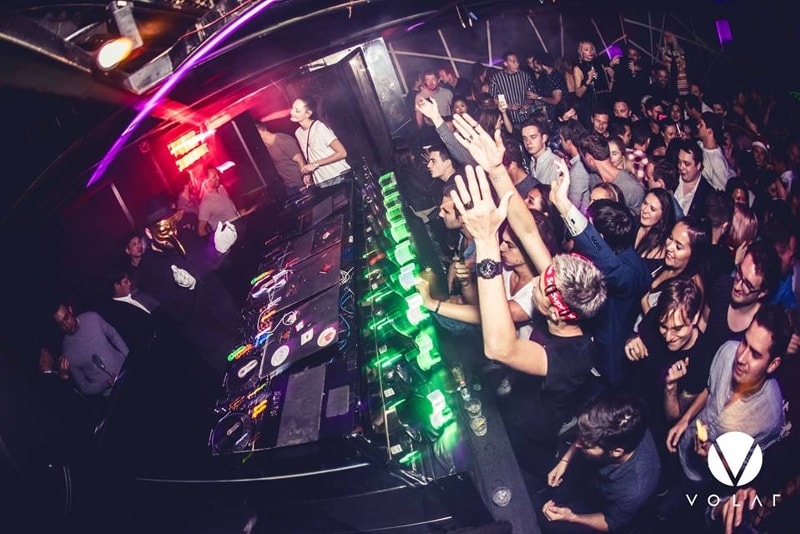 Located in the centre of Lan Kwai Fong, Volar stayed on the top by its design and musical directions. Experience two different music beats – jump from commercial and hip-hop tunes in the main room, to more bass-heavy tracks in the house and EDM room!
? Basement 38, Ho Lee Commercial Building, 44 D'Aguilar St, Central, Hong Kong
30 – Discover the old fishing village of Tai O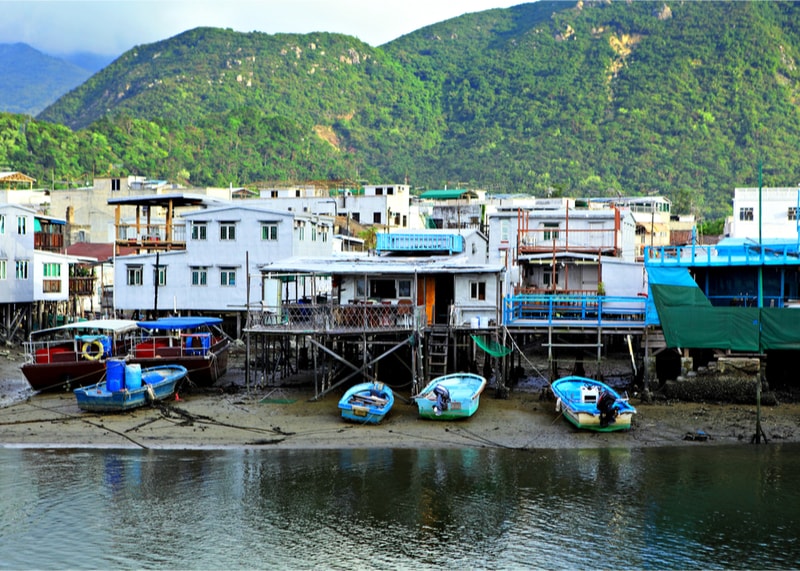 Located on the Western coast of Lantau Island, Tai O is a quaint and picturesque village. It's home to the Tanka people, a community of fisher folk who've built their houses on stilts above the tidal flats of Lantau Island for generations.
31 – Get high at the Dragon's Back trail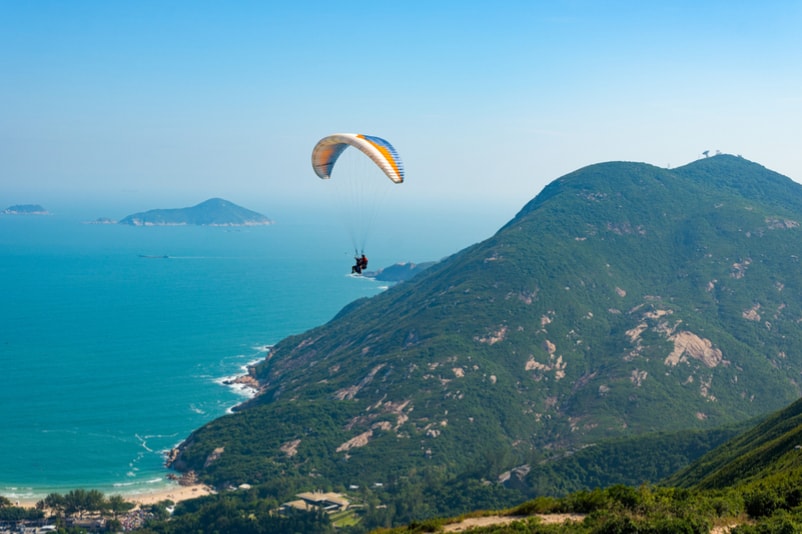 Adventure into the Dragon's back trail, which takes you across mountain ridges, secluded forests, and white sand beaches. Fall in love with the views of the deep blue South China Sea from the peak and have some rest at the white sands of Tai Long Bay where you can swim or even surf!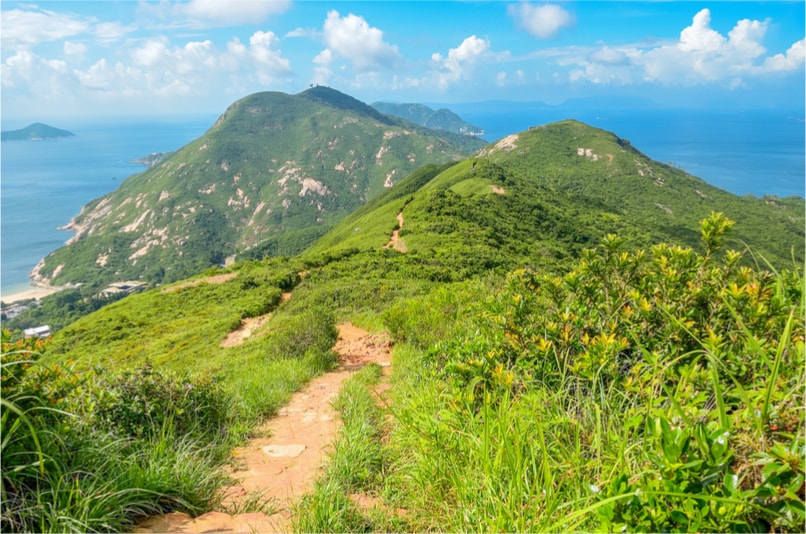 32 – Explore Plover Cove by bike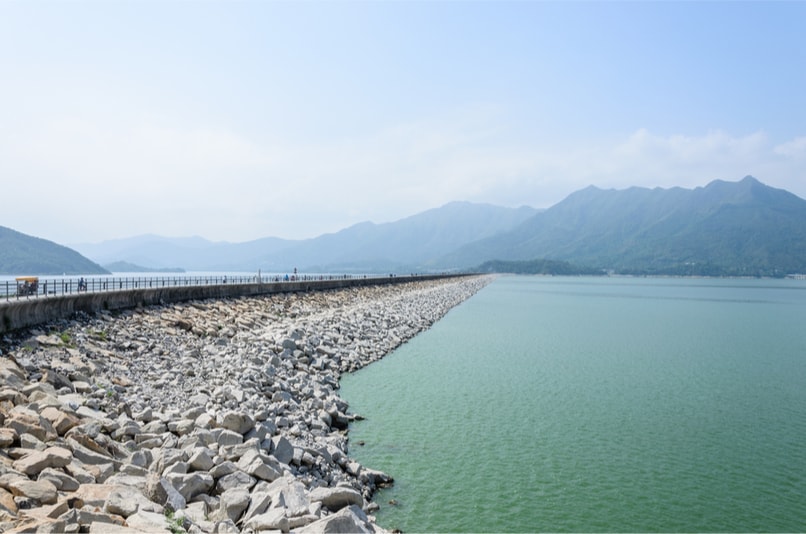 Discover secret waterfalls and lush forests! Enjoy the beauty of one of the most underpopulated and pristine parts of Hong Kong – Plover Cove!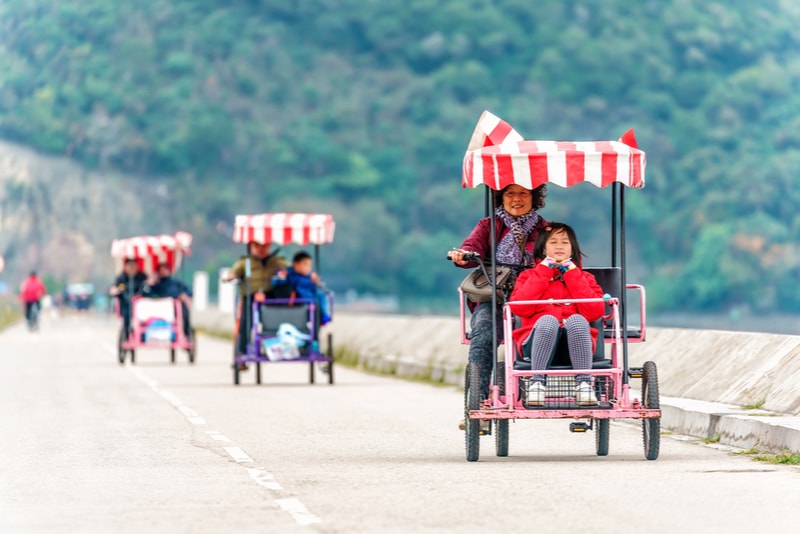 33 – Trek in Hong Kong's national parks
Get ready for a journey full of wild nature!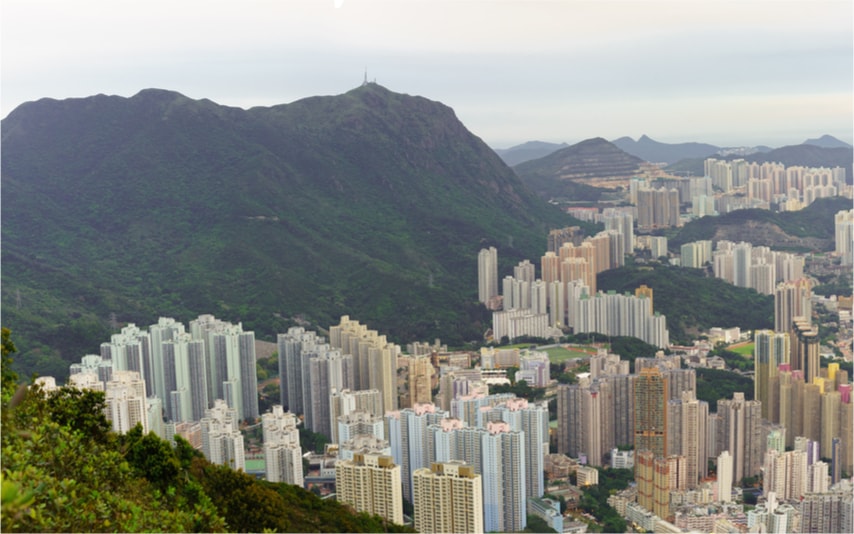 This park includes a wide upland region set between North Kowloon and Shatin. Tie your laces, hit the best hiking trail in Hong Kong and be ready for the most spectacular views of the city!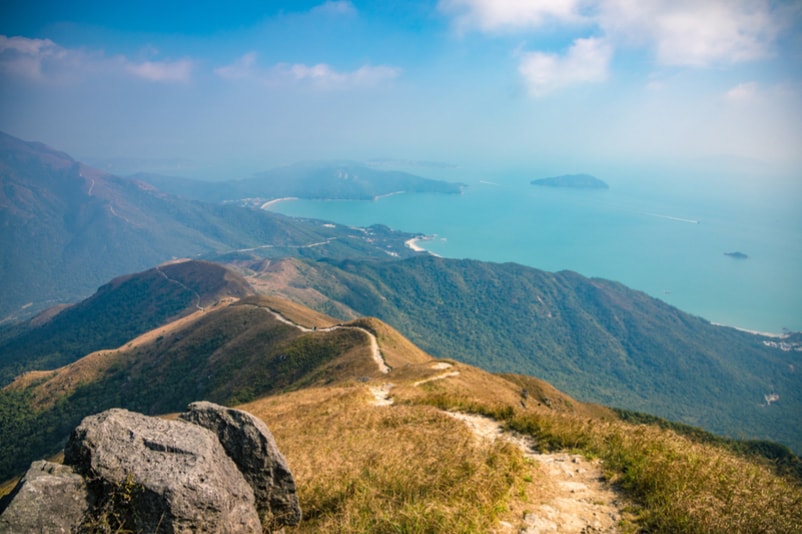 Sai Kung Country park occupies a vast area of east Sai Kung Peninsula and High Island. There are numerous scenic spots and choices of country trails within the park, where you will find the most famous beaches in Hong Kong!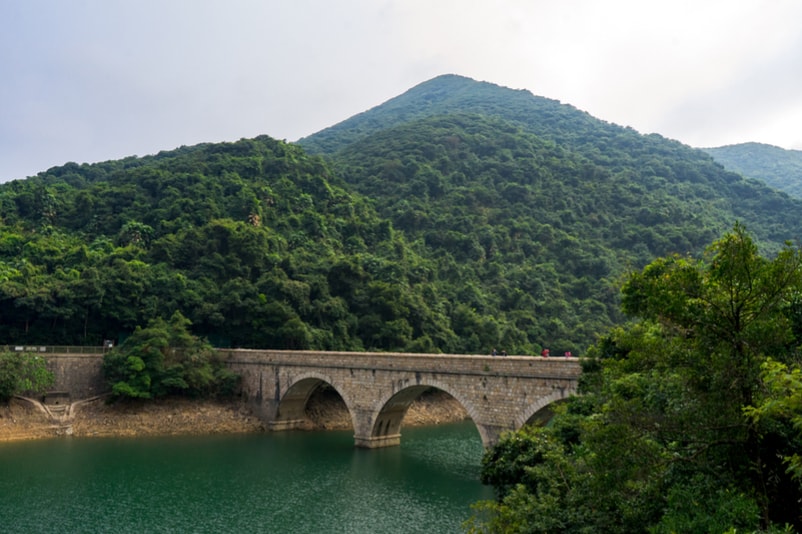 Tai Tam Country park covers central and eastern Hong Kong Island. Take a magical hiking trail and find great green vistas, four reservoirs, dams to investigate, bridges to cross, jungles, city and sea views, WWII fortifications, and even swimming turtles!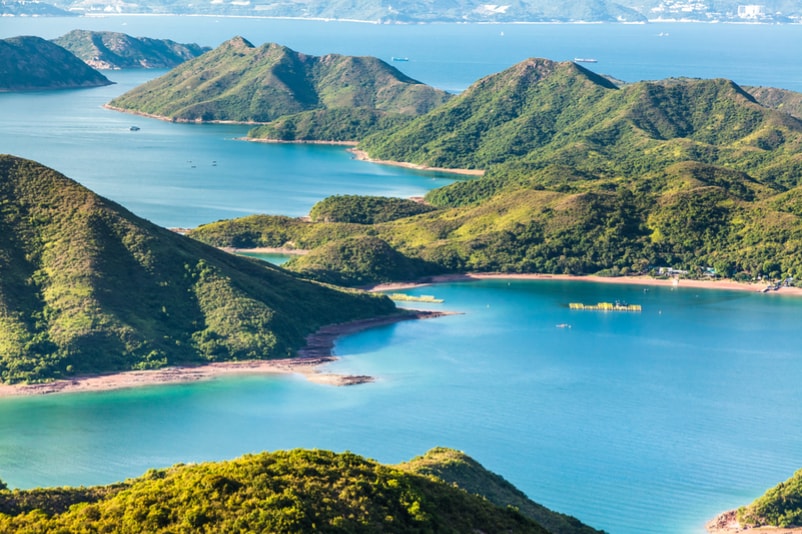 Located in the North of the Sai Kung West Country Park, Marine Parks is home to over 60 species of coral and 120 fish species.
Hong Kong UNESCO Global Geopark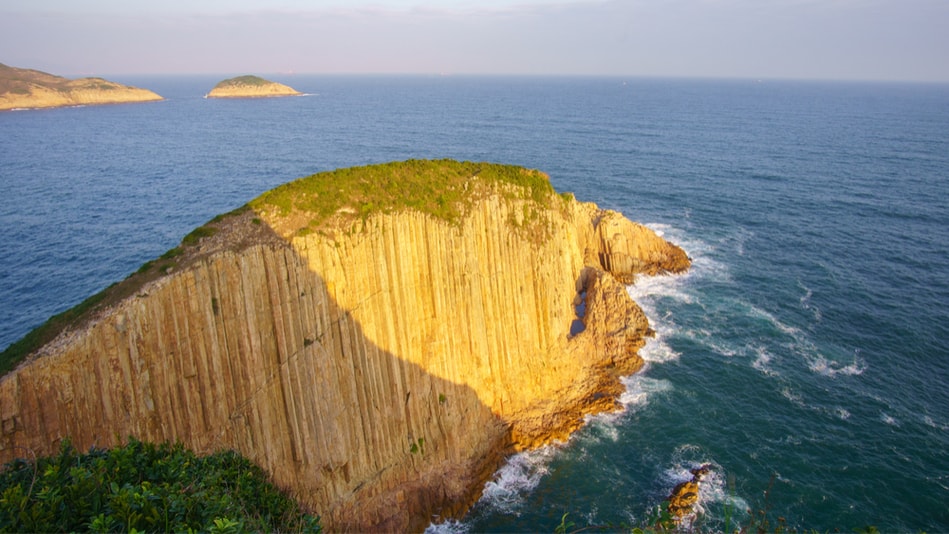 Covering 50 sq km of Hong Kong's northeast coastline, Hong Kong UNESCO Global Geopark is made up of two distinct geological regions and eight named sites that range from islands to volcanic rocks, sea caves, cliffs, and even a tombolo (tidal spit). Visiting this park is one of the things to do in Hong Kong, you can not miss!
34 – Visit the abandoned town of Ma Wan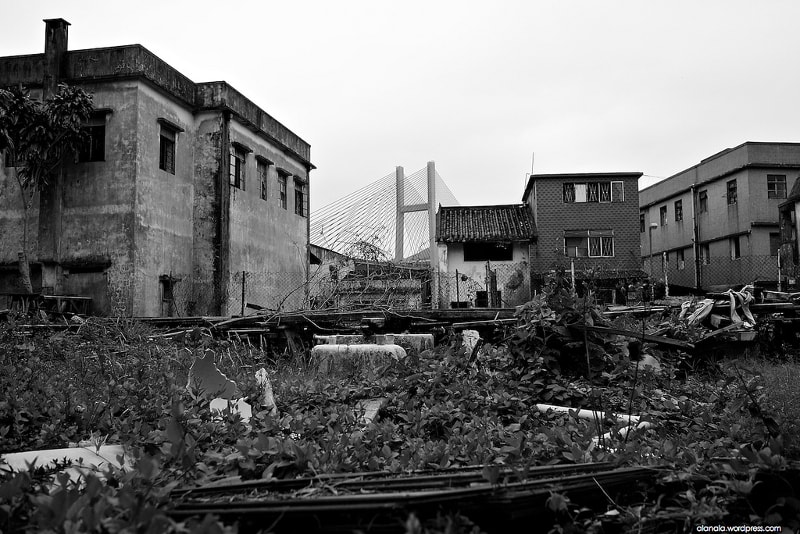 Ma Wan Village is an empty shell of its former self — it is a ghost town, vacated by its inhabitants and forgotten by almost everyone else. Located between the larger Tsing Yi and Lantau islands on the Ma Wan channel, hop back in time and see the ghost town before it too gets redeveloped.
35 – Fall asleep under the stars at Mingle Farm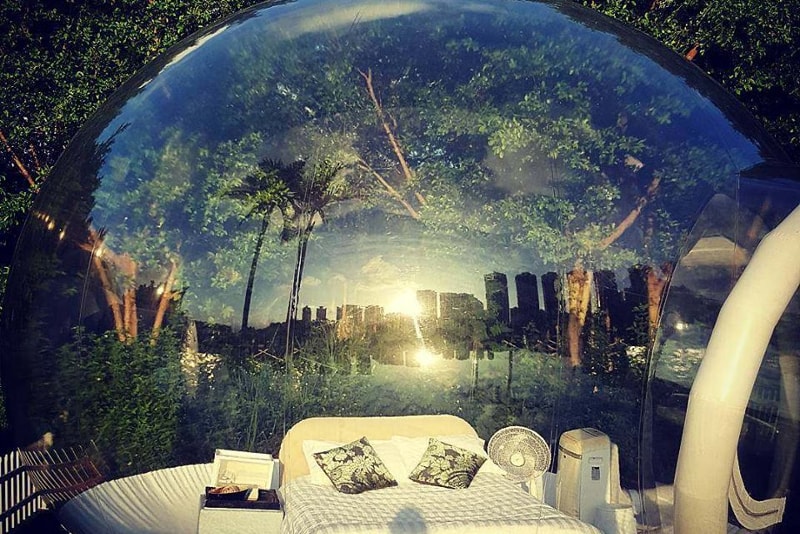 Go glamping (AKA glamourous camping) in Yuen Long in an aecosphere — a transparent bubble-shaped tent — and fall asleep under the stars. Hong Kong's Mingle Farm is this funky 'farm' where you can choose to sleep in a half-transparent spherical tent, a bouncy castle, a caravan or a foldable house.
36 – Watch old Hong Kong movies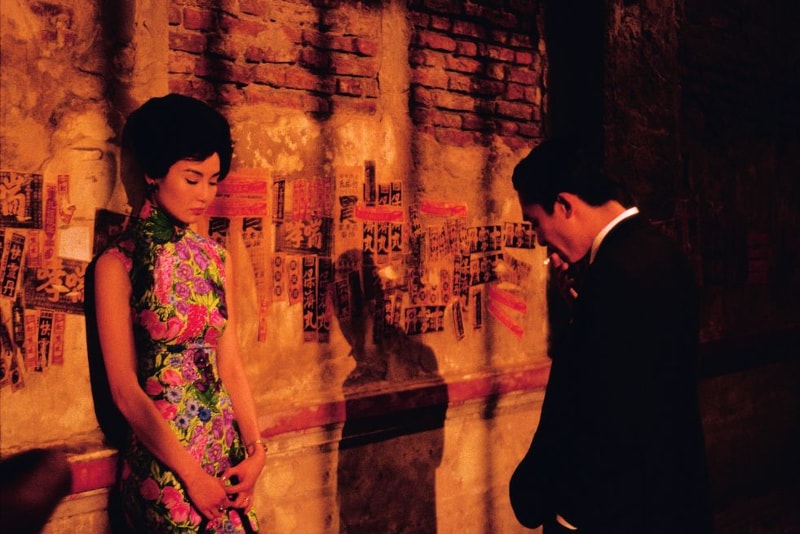 The Hong Kong Film Archive hosts regular screenings of movie gems from Hong Kong's past, including many silent films and black-and-white films. Check out the schedule and choose a movie you want to see! Some of them you can enjoy for free!
37 – And after all, make a wish at Lam Tsuen Wishing Tree…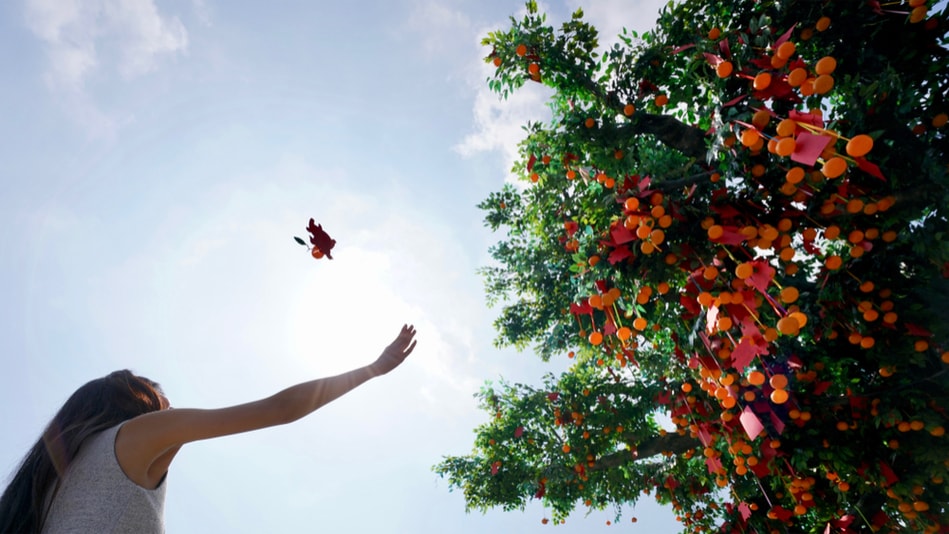 Write your desire on small joss paper scrolls and then tie them onto branches or throw them into the tree. The higher the wish got stuck, the better chance it had to come true! Worth trying! 🙂
We hope our list will help you to make the most of your stay in Hong Kong! If you have some other cool things to do in Hong Kong, share the fun in the comments below.
Enjoy this magical city!