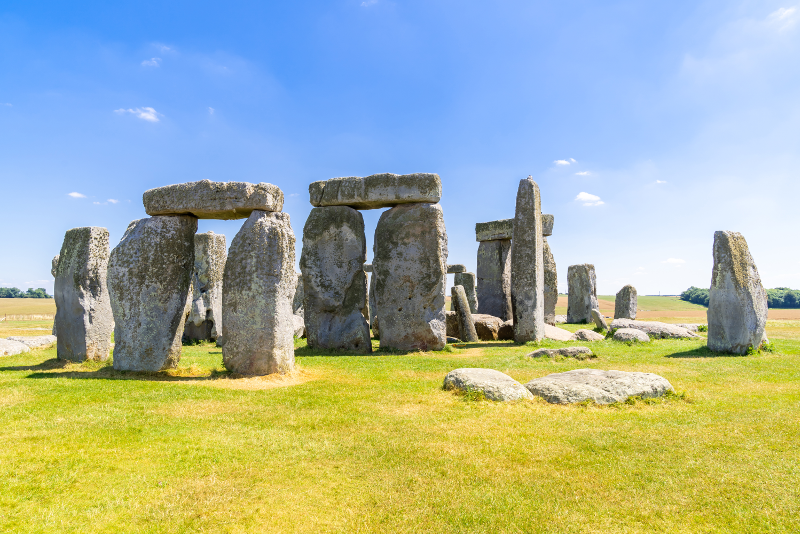 Have you got Stonehenge on your UK bucket list? Are you looking for the best Stonehenge tours from London? In this article, you will find a complete travel guide to Stonehenge including how to get there, what Stonehenge guided tours are best, what will you see, and some other useful information.
Click here if you are ready to book a Stonehenge tour from London right now.
How to get to Stonehenge from London?
The world-famous Stonehenge site is located 90 miles Southwest from London, in the county of Wiltshire. The nearest town is Amesbury, just two miles away. You may get there by car, by bus or by train.
By road:
Driving to Stonehenge from London is the fastest way to reach Stonehenge (less than 2 hours). You may use the M3 highway and take exit number 8 onto the A303. Then follow the A303 to the A343 and finally the A30 to reach Salisbury. You will find plenty of free places to park for the day. You may need to pay £5, but it will be refunded to you once you book your tickets.
By train:
To get to Stonehenge by train, you will need to get to Salisbury first; this is the closest town with a train station with frequent schedules to London. It takes about 1 hour and 30 minutes to reach Salisbury from London Waterloo train station. Trains run every thirty minutes starting at 6:30 am up to 11:40 pm. Once arrived at Salisbury, you will need to board a special shuttle bus (called the Stonehenge Tour bus) to reach Stonehenge. Count 30 minutes extra to reach your final destination.
How much do Stonehenge tickets cost?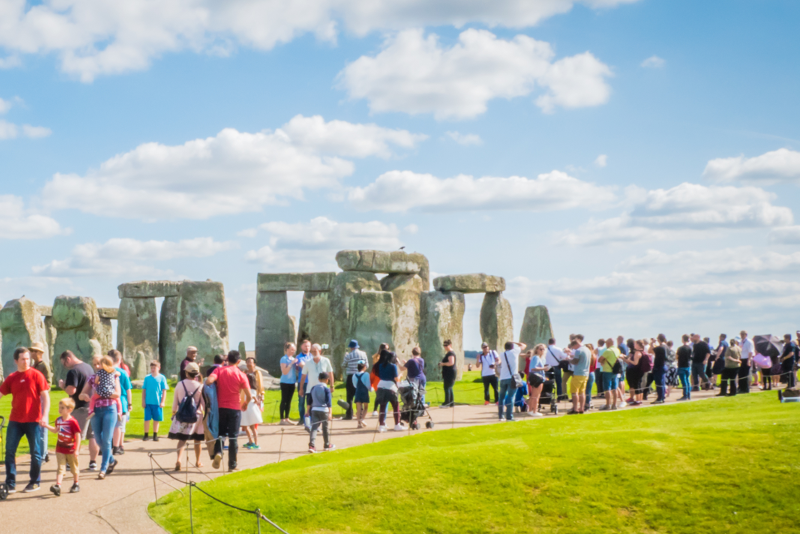 Time-slot entries are now in place at Stonehenge and advance booking is the only way to guarantee a ticket on the day and time of your choice. By booking online ahead of time, you will make sure to get in at your prefered time and also benefit from a discount.
On-site tickets price
Stonehenge on-site tickets cost £23.30 for adults, £14 for children aged between 5 to 17 years old and £21 for students and seniors aged over 65 years old.
Online tickets price
Stonehenge online tickets cost £20.90 for adults, £12.60 for children aged between 5 to 17 years old and £18.90 for students and seniors aged over 65 years old.
A 10 % voluntary donation is included in the Gift Aid admission price. This extra charge serves to support vital conservation and education projects. It also makes sure that England's most famous historic sites continue to be appreciated and visited by new generations of tourists.

You may book your tickets on the official website or via a travel website such as Getyourguide or Viator.
What Stonehenge tours from London should you choose?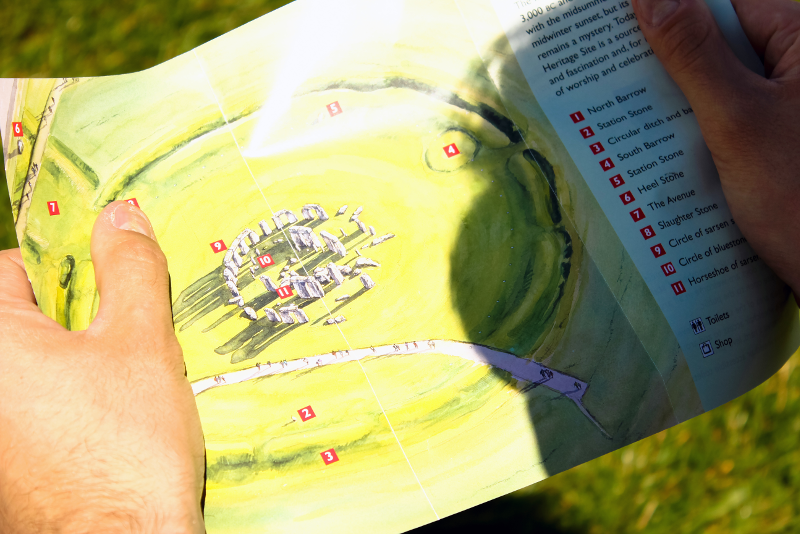 Booking a Stonehenge tour from London is a very good idea; it is a cheaper option but also a faster way of visiting Stonehenge than visiting independently.
But, you may wonder now which tour should you choose. Should you book on Viator, on Getyourguide? Indeed there are a lot of travel companies organizing Stonehenge tours from London. We strongly recommend you to compare the prices and what is included before booking.
For the ones who wish to enjoy a full day of visits, combined tours are a great choice. There are many other stunning sites to visit around Stonehenge. You may find below the most popular ones.
Stonehenge + Bath: This combo tour will allow you to discover two masterpieces of southern England. In addition to the Stonehenge standing rocks, you will also visit the city of Bath. It is notably known for its Roman baths (hence the city's name), its Grand Pump Room and its Abbey.
Stonehenge + Windsor Castle: Various tours include Stonehenge, Bath, and Windsor Castle. Windsor Castle is one of the British royal residences. From William the Conqueror to Queen Elizabeth II, all the British monarchs left their mark in the world's largest castle still occupied today.
Stonehenge + the Cotswolds: If you prefer the rurality and the countryside rather than cities atmosphere, just book a tour to visit the Cotswolds. This area is mostly known for its stone-built villages (Bibury's houses are among the most photographied in the United Kingdom).
Stonehenge + Salisbury: Numerous tours allow you to visit the city of Salisbury, mostly known for its cathedral.
What will you see?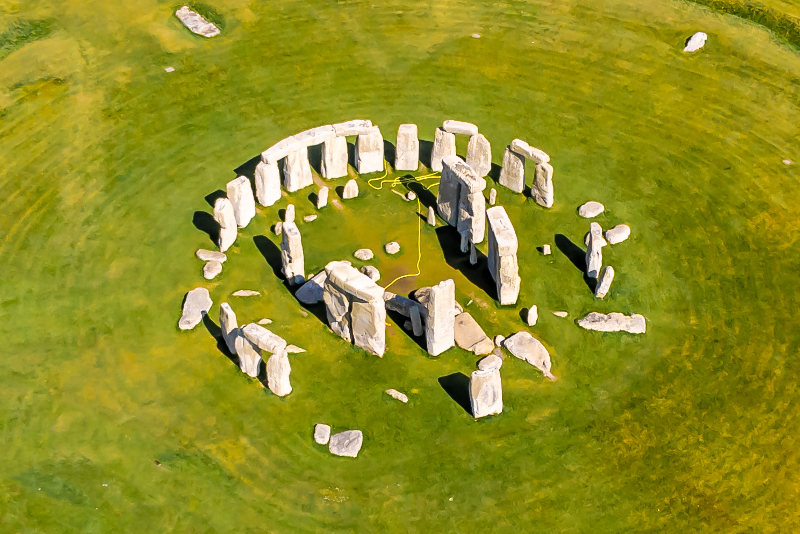 The stunning and mysterious stones of Stonehenge are a quintessential symbol of Britain. Located in Salisbury, in the South West of England, Stonehenge is one of the most famous and fascinating sites to visit in the UK. The most exciting things about Stonehenge is probably the mystery surrounding it.
Cremation ground or alien landing pad?
Stonehenge is a unique prehistoric monument. No one knows why these stones were assembled in this way, but there are countless theories about why the structure was built, by who and when. Stonehenge was said to be the scene of astronomy and geometry studies (ancient Stonehenge builders were said to know about Pythagoras' theorem), as well as Pagan ceremonies.
The Stonehenge site that we can admire today is the end result of several periods of construction.
Stonehenge was not something that was built over a short span of time. The first part was an early henge monument, built about 5,000 years ago. The unique stone circle was erected in the late Neolithic period about 2500 BC. Finally, in the early Bronze Age many burial mounds were built around.
Several stones are fallen or missing which made the original plan difficult to understand even nowadays. 
Stonehenge opening hours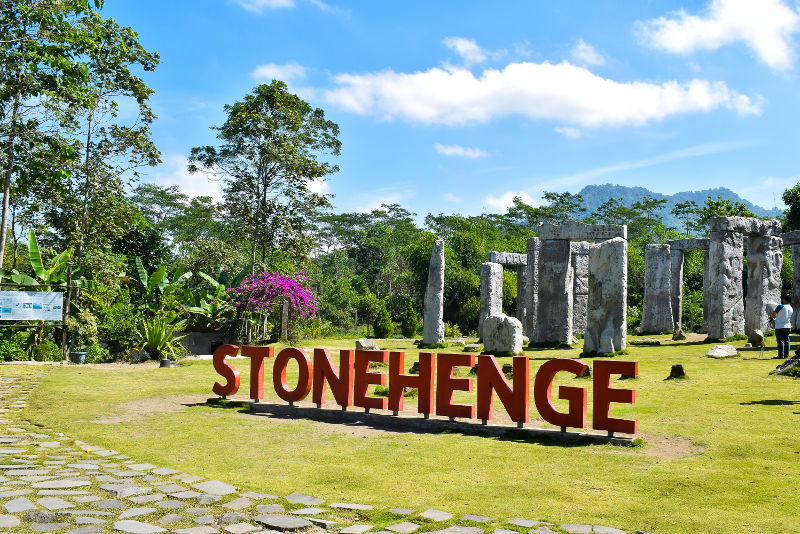 Stonehenge site is open daily from 9 am to 8 pm (from March to August), 9:30 am to 7 pm (between September and mid-October) and from 9:30 am to 5 pm (from mid-October to March).
The last admission is 2 hours before the closing time. Booking Stonehenge tickets in advance is highly recommended.
Travel tips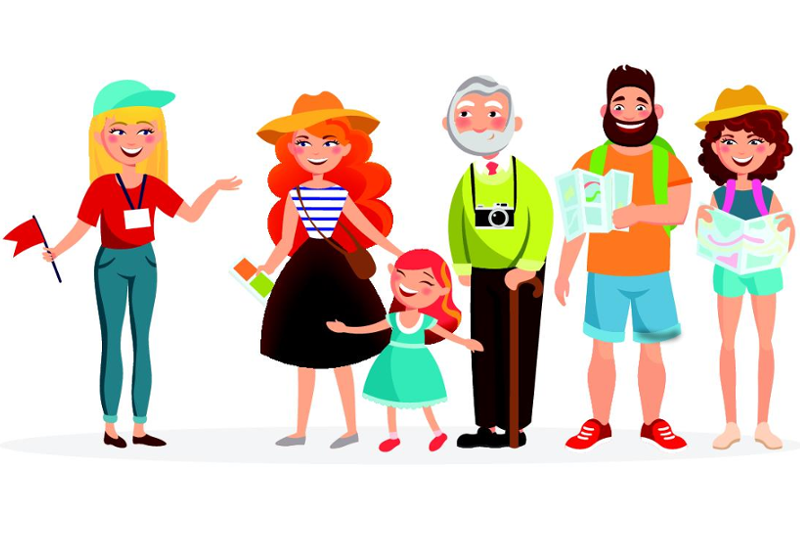 The best times to visit Stonehenge are early morning and late afternoon to catch the beautiful sunset. If you wish to avoid the crowds, visit Stonehenge during weekdays.
The Visitor Centre features more than 250 different antiquities, as well as the remains of a 5500-year-old man.
Free WiFi is available at the Stonehenge Visitor Centre. 
Audioguides are also available in English, French, Italian, Spanish, German, Japanese, Mandarin, Russian, Dutch and Polish.
You may enjoy various walking routes for exploring the area around Stonehenge which is about 6500 acres total. Make sure to bring good walking shoes.
For a nice lunch, drive six miles to reach the Swan pub at Enford.
Don't hesitate to comment below if you have any questions regarding Stonehenge tours from London.