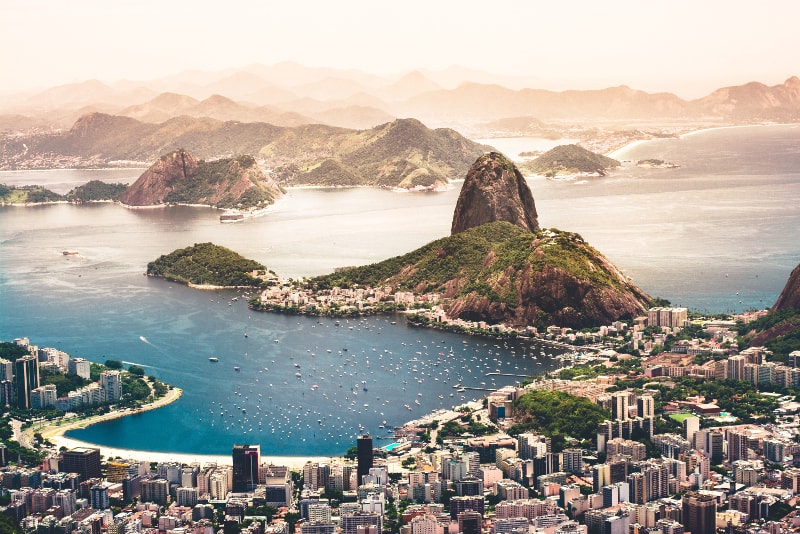 Looking for cool Rio de Janeiro tours? These are the best tours in Rio de Janeiro, with something for pretty much any type of visitor. Exciting excursions and unique sightseeing opportunities are plentiful on Rio de Janeiro, from the cultural to the action-packed.
The most popular tours in Rio de Janeiro cover various highlights across the city, from the famous Copacabana Beach to the splendid Christ the Redeemer. Here, we've narrowed them down to help you choose on the best options available so you can plan your stay in Rio de Janeiro ahead with a half or full day out to experience the very best of Brazil's sights.
Pick you favorite tour and see Rio de Janeiro from a new perspective.
1 – Christ the Redeemer guided tour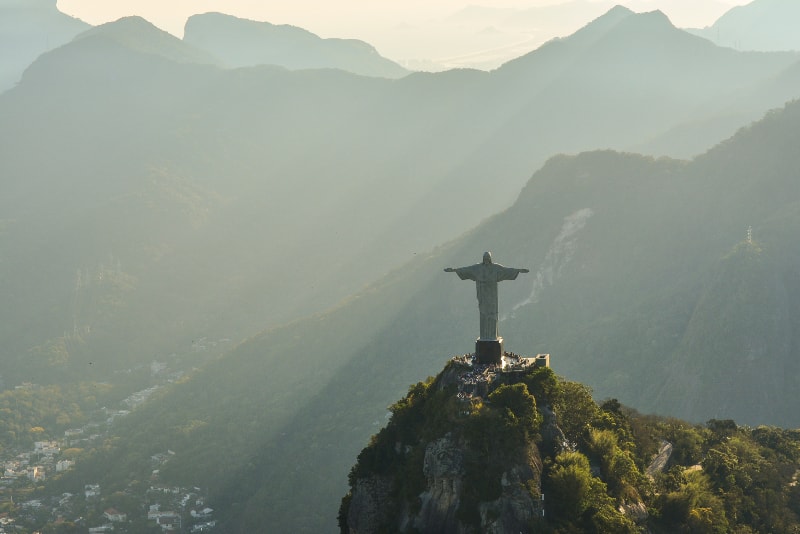 Dare yourself to get to the top of the Corcovado mountain on a hiking trail to the Christ the Redeemer. Sink in the breathtaking views from up there overlooking the whole of Rio, its natural wonders, coastline, lagoons, lushly greens forests and mountains that seem to rise from the ocean.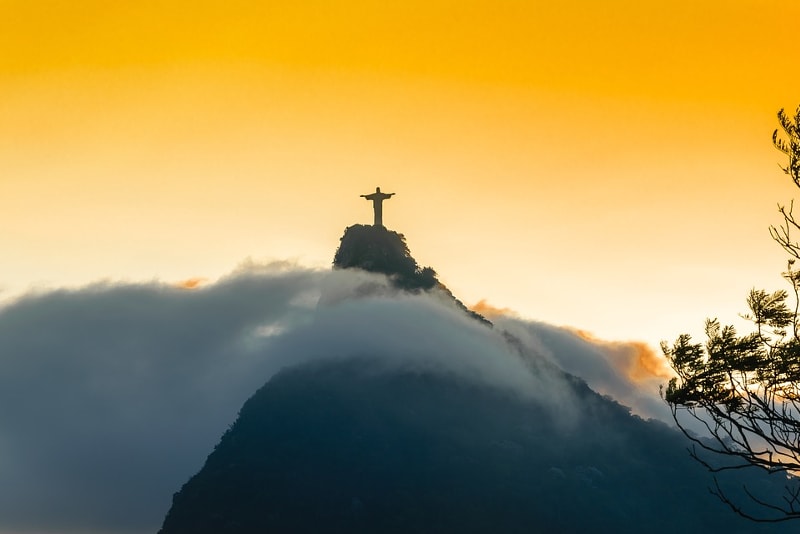 These tours usually last between 6-10 hours due to the time it takes to hike up the Corcovado mountain or if not, you can also board a cog train or a van if you don't find the idea of hiking so attractive. Tour guides are included in these tours to be with you and fill you in with everything you need to know.
2 – Sugar Loaf cable car experience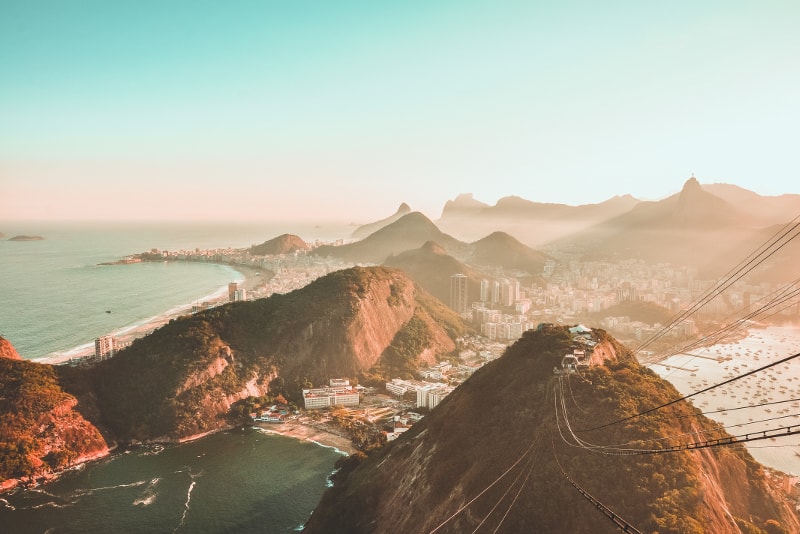 One of Rio de Janeiro's most classic icons. Its peak is situated at Guanabara Bay, rising 396 metres above sea. Its particular name makes reference to its resemblance to the shape of concentrated refined loaf sugar. A cable car runs along a route between the peaks of the Sugarloaf and Morro da Urca every 20 minutes.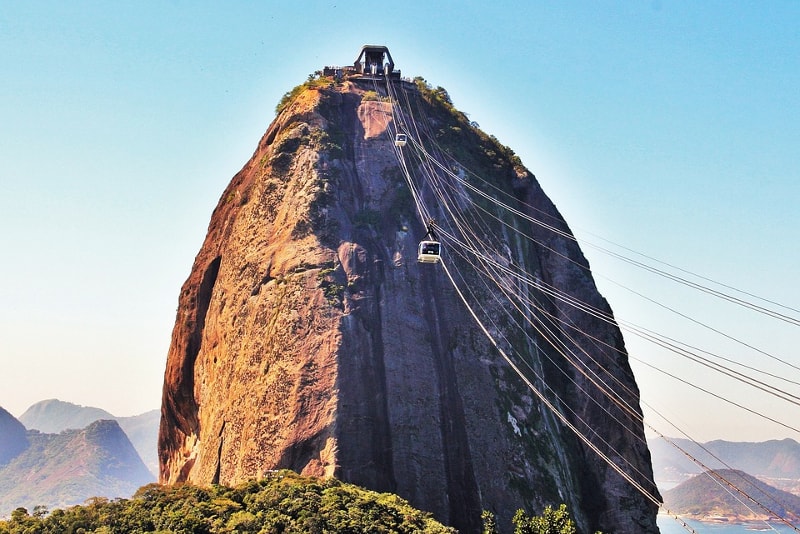 Make sure you include this in your itinerary, you'll get breathtaking panoramic views from up there, plus you'll make a brief stop on the cable car to soak in the views even better. As you descend the peak of the Sugar Loaf, you overlook Copacabana Beach, the Santa Cruz Fortress and the beaches of Niteroi.
3 – Tijuca Rainforest trekking tour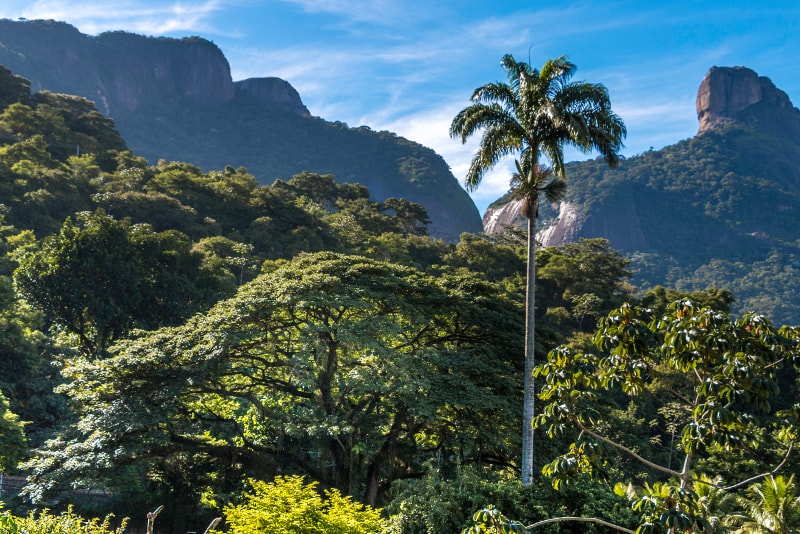 Experience some natural beauty on a hiking tour through the Tijuca Rainforest. Known to be the world's largest urban forest, Tijuca is one of Rio de Janeiro's tropical rainforest. The forest holds a number of attractions such as Christ the Redeemer atop Corcovado Mountain, the Cascatinha Waterfall, the Mayrink Chapel and many more.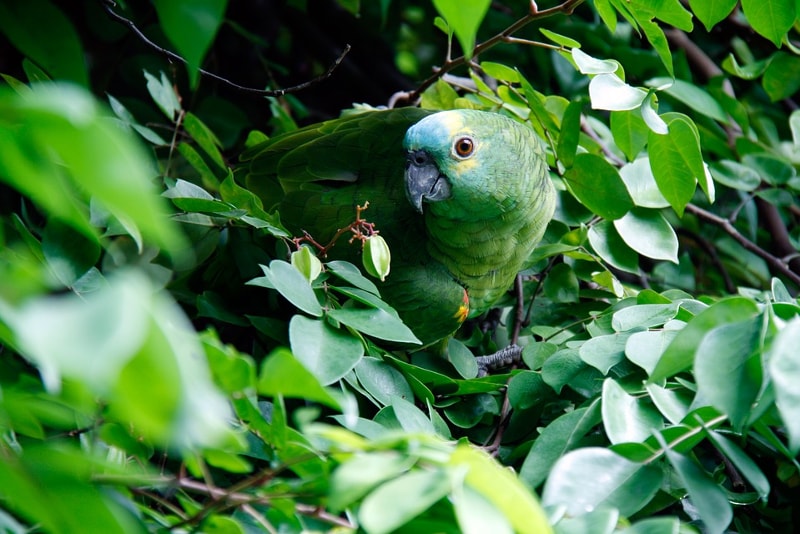 You can hike up to the scenic spot by your own account or with an experienced guide, learning about the rainforest as you wander around and you will be surprised with such breathtaking views when you reach the top. Not to mention all the different species of monkeys, butterflies, birds.
4 – Selaron Steps cultural tour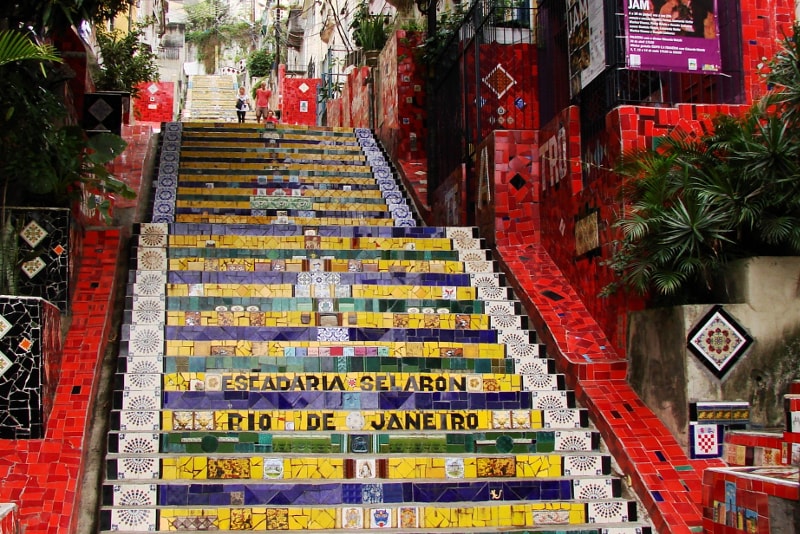 Situated in the neighbourhoods of Lapa and Santa Teresa.  Selaron Steps are renown for having become a work of art from Chilean-born artist Jorge Selarón. These steps are covered with beautifully colourful mosaics collected from over 60 countries around the world and it was a dedication to the Brazilian people.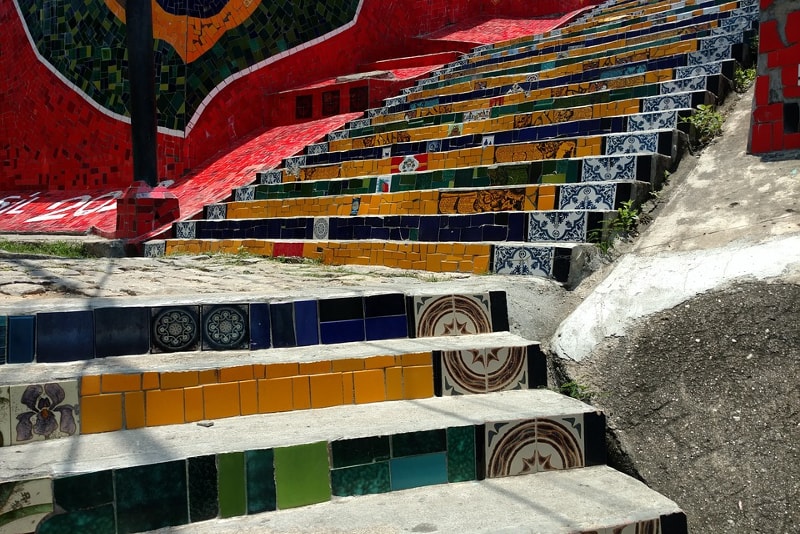 Being in Santa Teresa, you can find many combined tours which include this important site which you won't miss.
5 – Santa Teresa city tour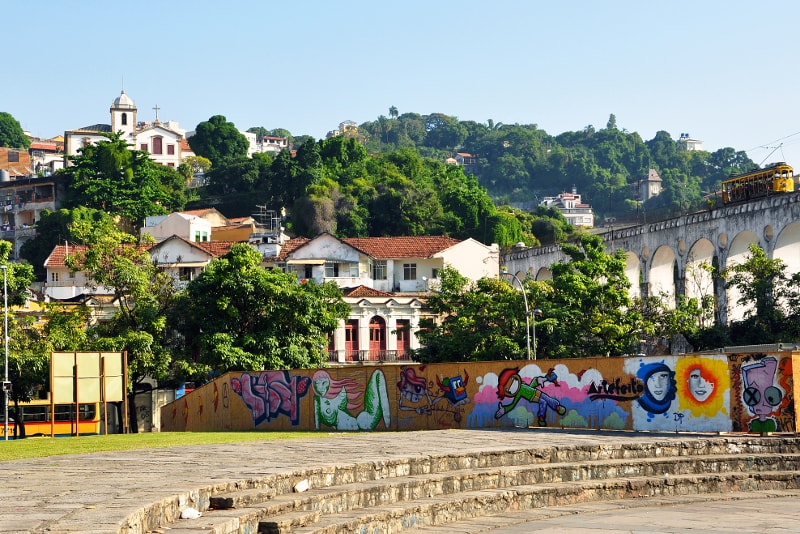 One of Rio de Janeiro's most famous neighbourhoods, explore its bohemian atmosphere and streets full of art. This is a perfect walking tour to get to know Santa Teresa's neighbourhood better, pass through its picturesque French-style mansions, the Lapa Arches, its numerous art studios and galleries.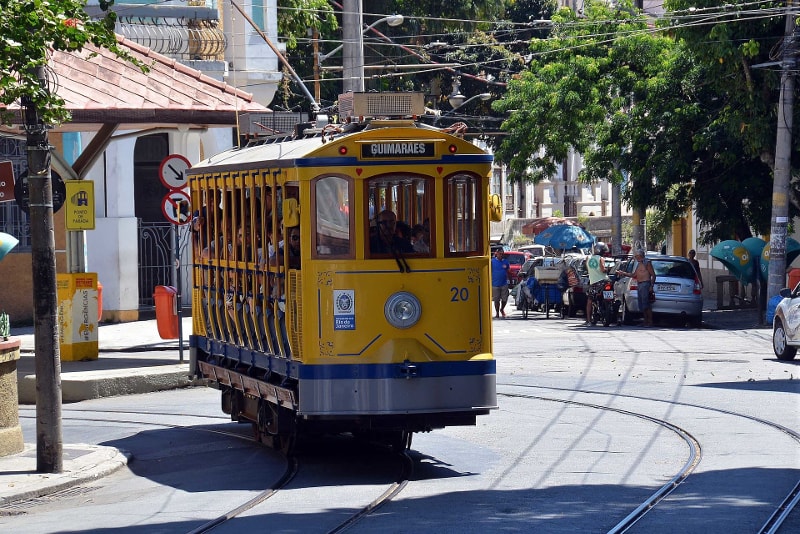 Don't miss Parque das Ruínas which offers panoramic views of Botafogo Bay and Sugarloaf Mountain.
6 – Favela Rocinha walking tour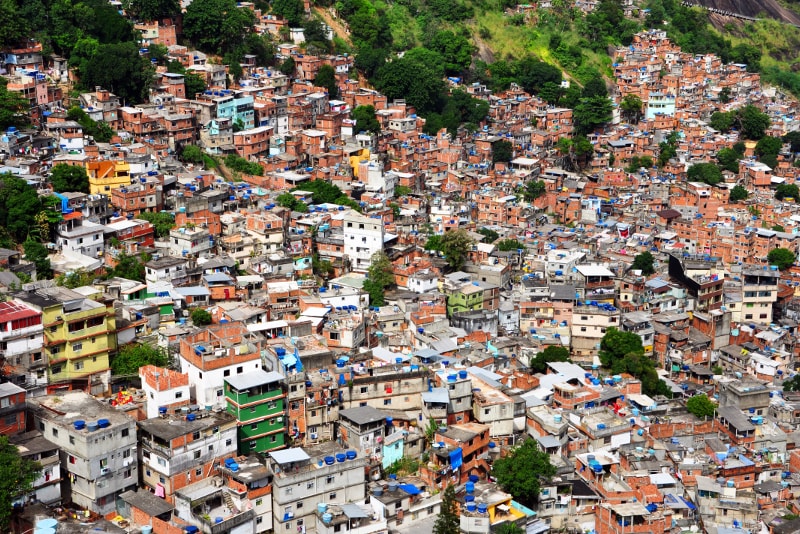 Favela Rocinha or more appropriately "hundreds of favelas" is the Brazilian term for a slum or shantytown. This local experience will certainly give you another point of view of the city. Recommended to visit with a resident guide, take a walking tour through this community and their daily life challenges.
7 – Favela Santa Marta arty guided tour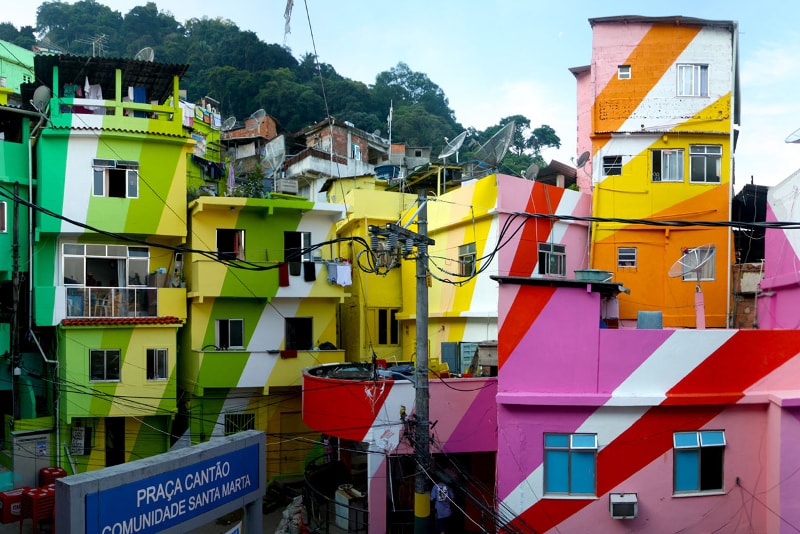 Experience an authentic favela on a tour with a local guide who will give you an insight about favela culture and its history. This is one of the most beautiful favelas of Rio de Janeiro and it's definitely an eye-opener. It's highly recommended you are always accompanied by a local on these types of tours.
8 – Two Brothers Mountain hikking tour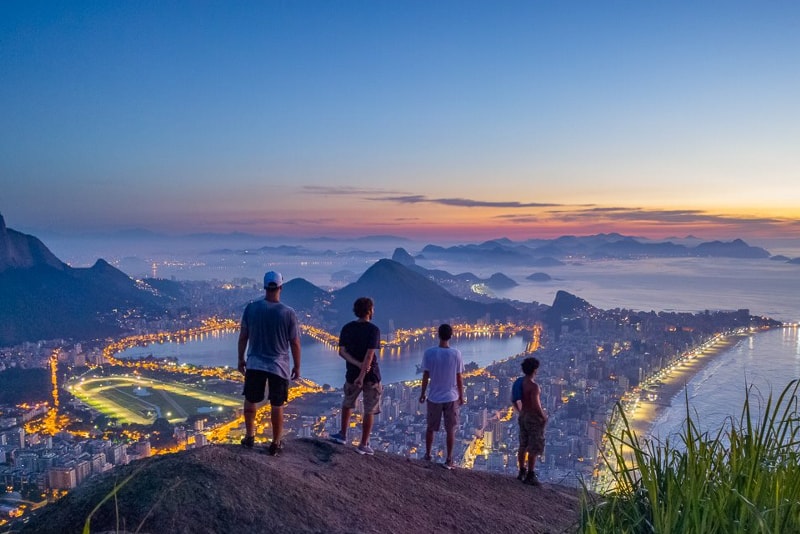 At 533 meters high, the two brother's hill is at the top of Vidigal, right in the middle of Rio de Janeiro. It's considered one of the most interesting trails in the city. The tour guides you through the forest to a viewpoint overlooking the whole city and one of the largest slums, the Rocinha favela. You can also see the whole of South Rio, from Botafogo to Leblon.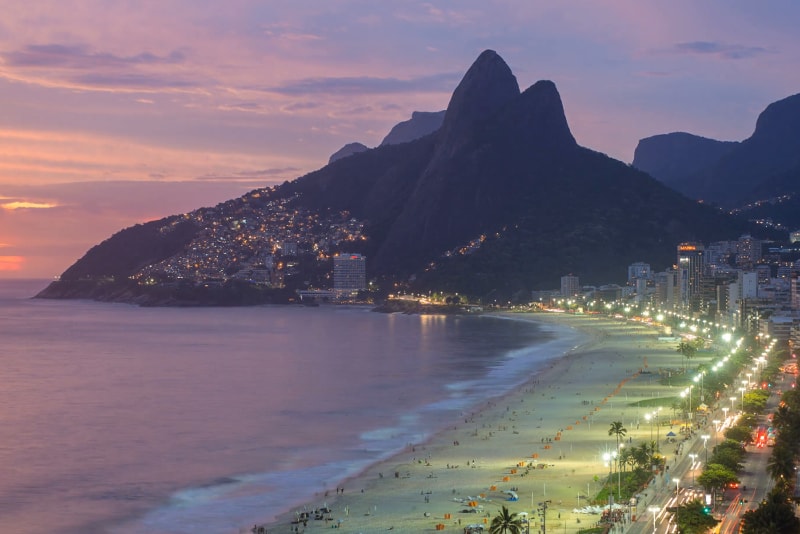 The hiking tour lasts around 4 hours and a half to descend by foot but being one of the highest viewpoints, the views from up there will surely be satisfying.
9 – Pedra da Gavea trekking tour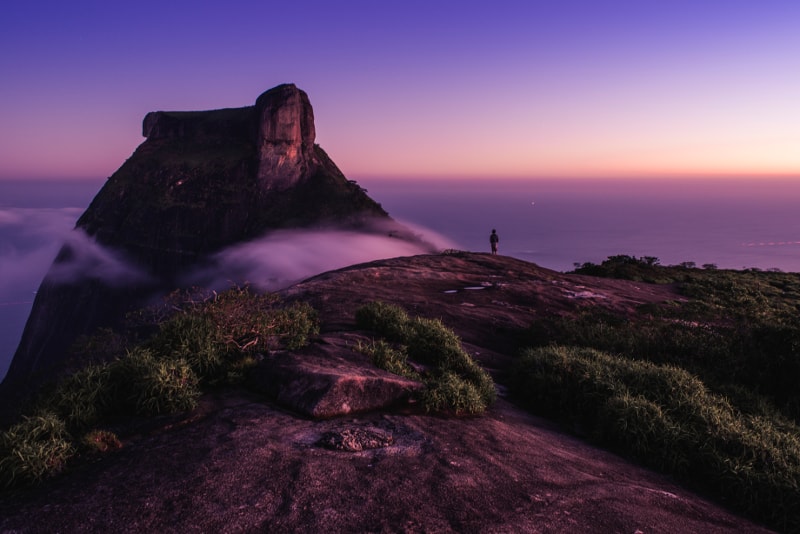 Pedra da Gavea is one of the most famous rock formations of Rio de Janeiro and an excellent hiking trail. If you're feeling adventurous, this is your perfect hiking trail to see Rio de Janeiro from above and encounter wild animals. This place is very famous for its typical photo that looks like your hanging from the rock.
The hiking trail lasts around two hours and a half to reach the top. Note that the hike is steep but you will be ensured with climbing equipment and a guide will be with you at all times to guide you all the way.
10 – Maracanã Football Stadium guided tour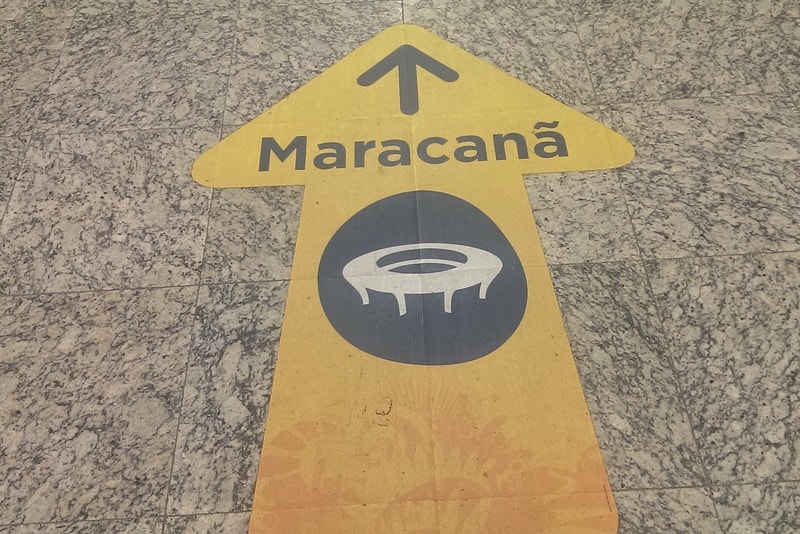 The Maracanã Stadium is a special attraction for football lovers. The stadium offers guided tours every hour, so if you wanted to learn more about the history of the stadium, make sure you book it in advance.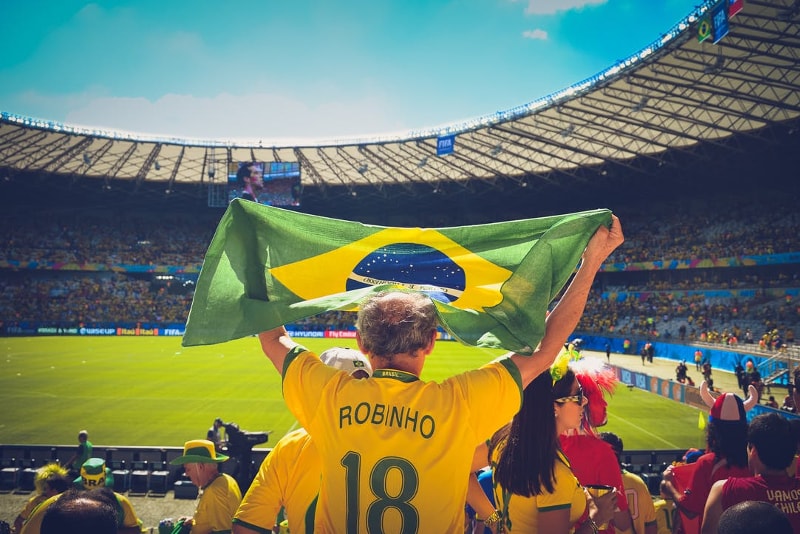 The tour shows you the locker rooms decorated with t-shirts of the clubs, the warm-up room and the press conference room. The duration of the tour is between 40-60 minutes which leaves you enough time to enjoy the stadium! Very affordable and enjoyable, this tour is recommended especially to football lovers and families with children.
11 – Copacabana beach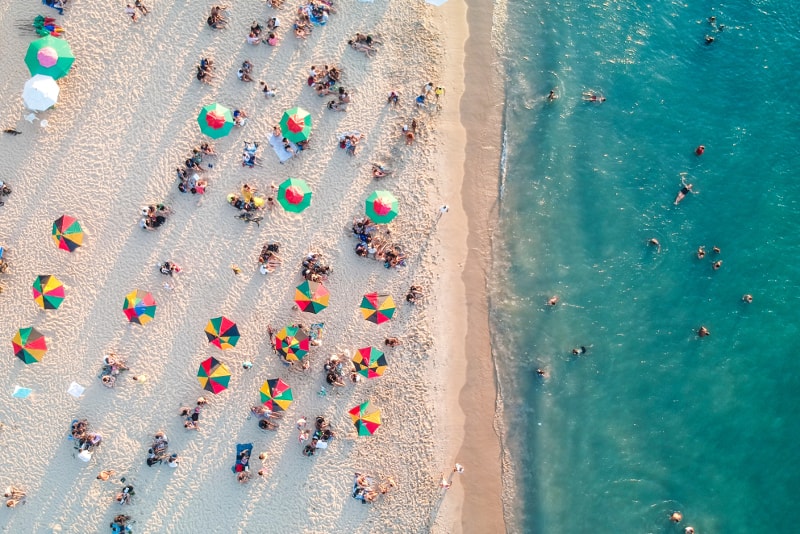 A 4-kilometre beach in Rio de Janeiro which is considered one of the most famous in the world. If you're a beach lover than for sure visit Copacabana beach and its neighbourhood where people are very chilled.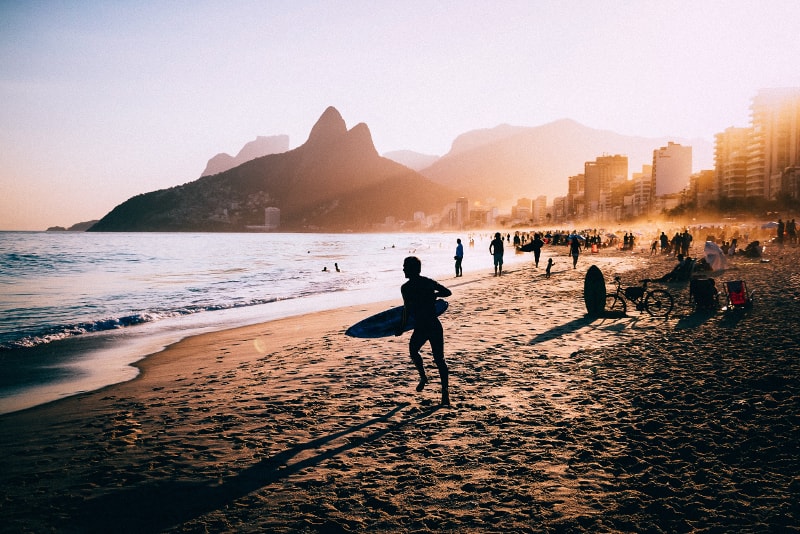 There are many combined tickets which include a visit to Copacabana beach, as well as Santa Teresa neighbourhood, the Corvocado Mountain to see the Christ the Redeemer and the Sugar Loaf.
12 – Angra dos Reis boat tour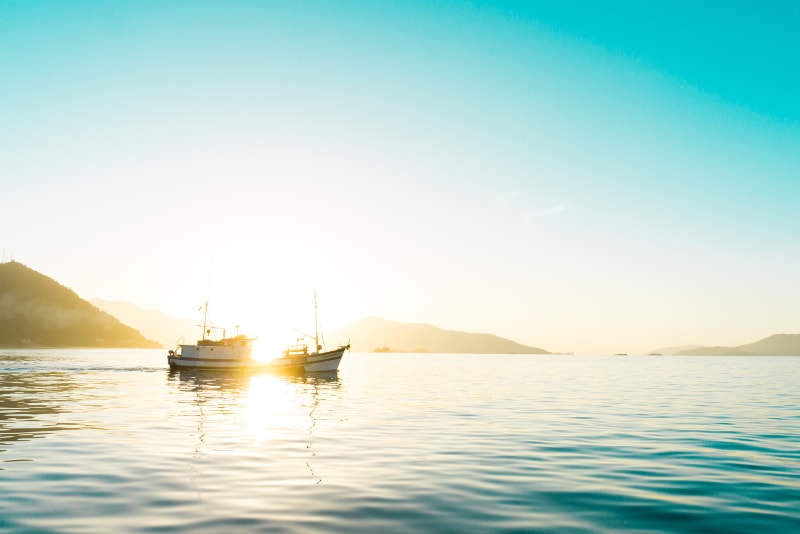 You can also go on an excursion to explore the waters of Angra dos Reis on a little boat. You can sail along the islands, stop to swim and snorkel and relax under the tropical sun. If you're interested in getting away from the city to this little paradise, check the tours which include pick up and drop off and many other special features in your advantage.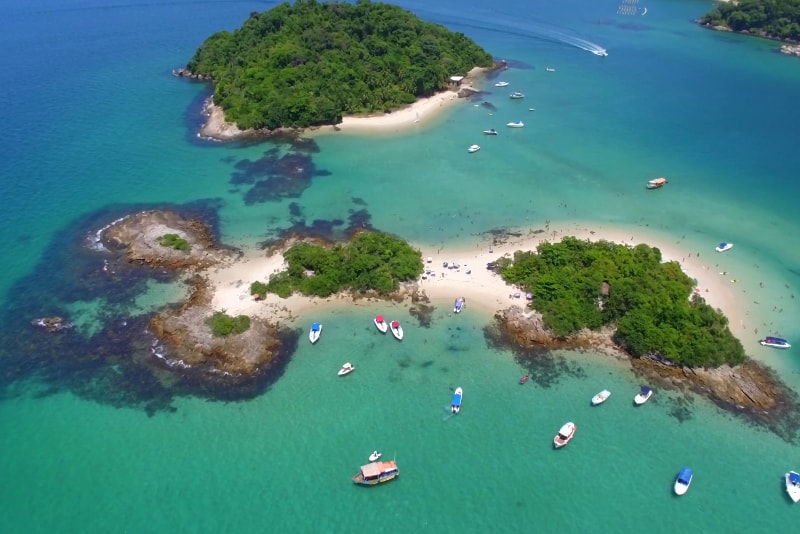 These tours are usually day trips so consider eating some food there or perhaps the tours can also include a meal.
13 – Niteroi and Contemporary Art Museum tour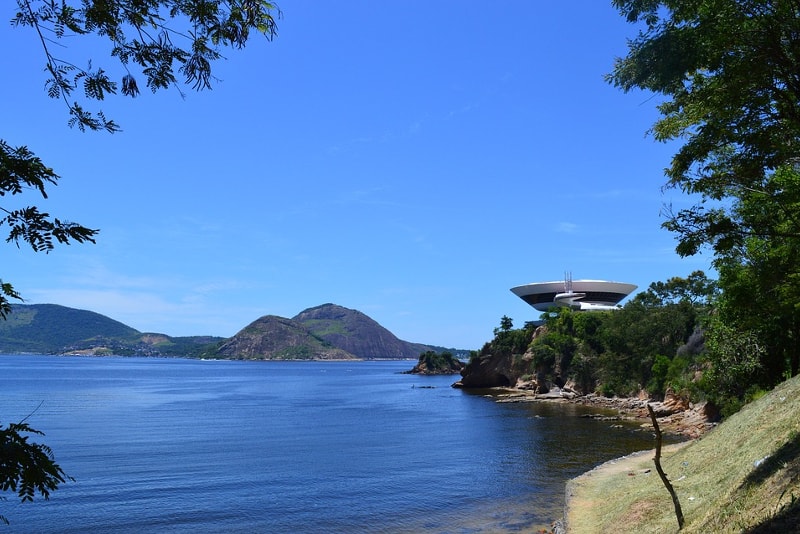 Enjoy a guided tour of the city of Niteroi which houses the largest number of projects done by the famous architect Oscar Niemeyer.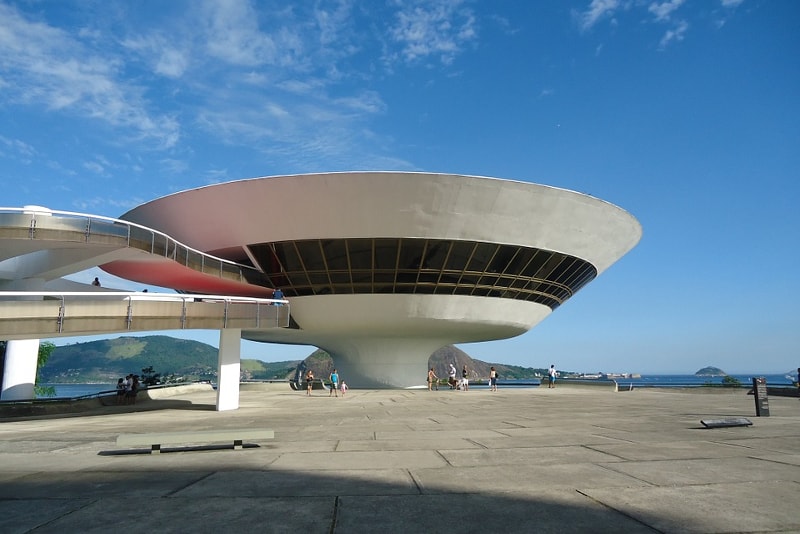 If you join this tour, you'll get to see all the main attractions of Niteroi, as well as Guanabara Bay, Petrobras Museum and Boa Viagem Island. Whilst here, you can also visit the Niteroi Contemporary Art Museum which contains thousands of artworks.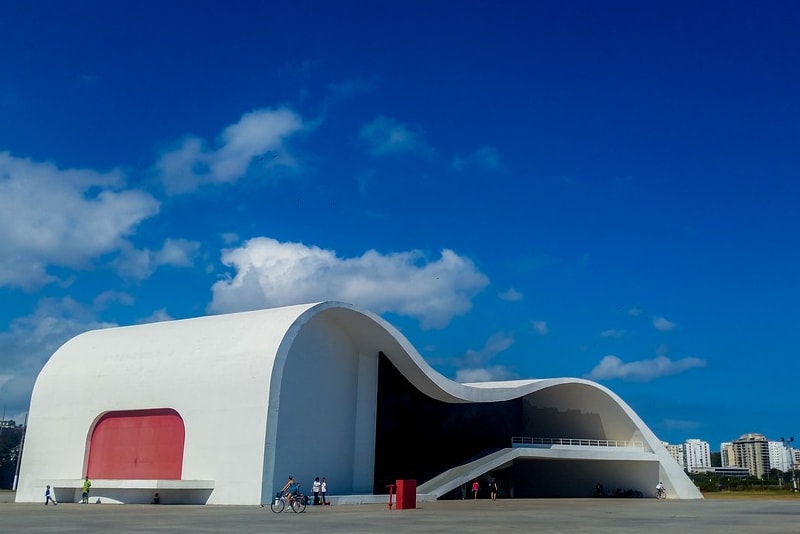 The duration of these tours are around 5 hours approximately, this experience will give you another interesting insight of Rio de Janeiro!
14 – Madureira Park city tour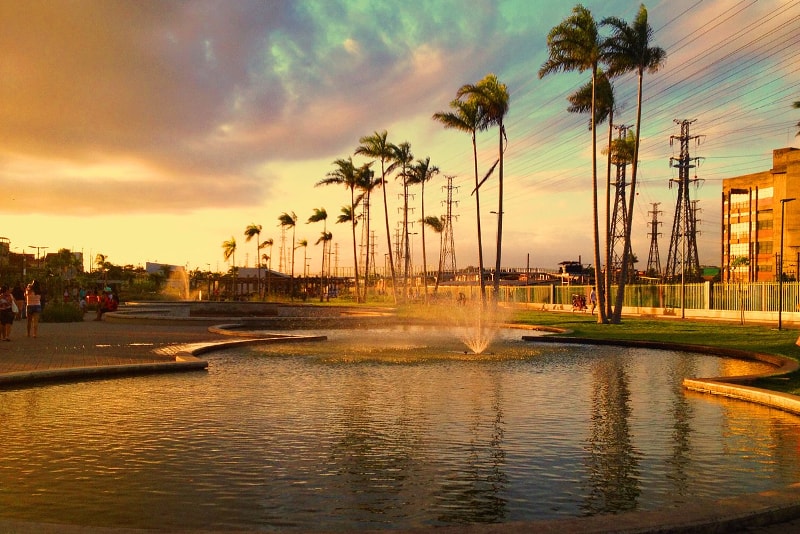 Located in the northern part of Rio de Janeiro, this park is a combination of art, entertainment, sport and music. It attracts young people and families who want to enjoy and relax in an urban setting. It offers volleyball and basketball courts, grass football fields, fountains, gazebos, Skate Park and much more leisure options.
15 – Sitio Roberto Burle Marx guided visit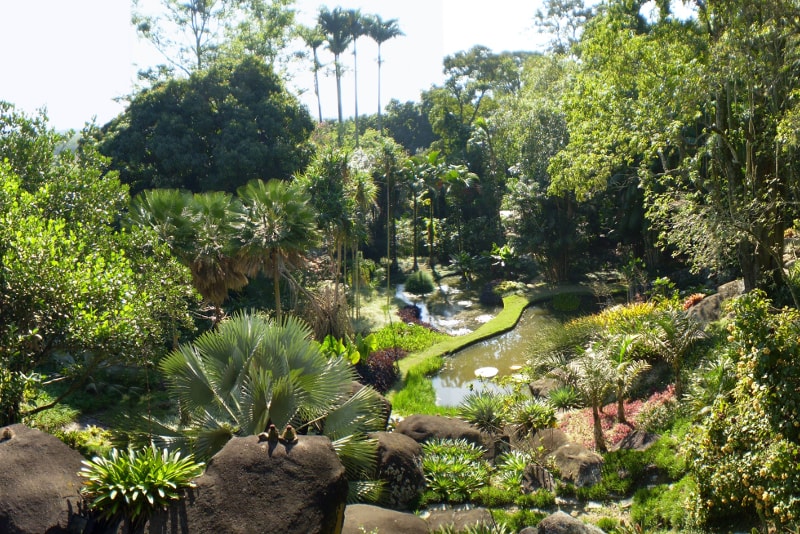 Looking for a relaxed tour? Visit Roberto Burle Marx home and gardens, an artist who became interested in plants and gardens and used a house to propagate plants he found during expeditions to the forests and savannahs. His garden designs are inspired by cubism and abstractionism with a Brazilian influence too. You can learn more about this curious place from your guide who will peacefully take you around the gardens.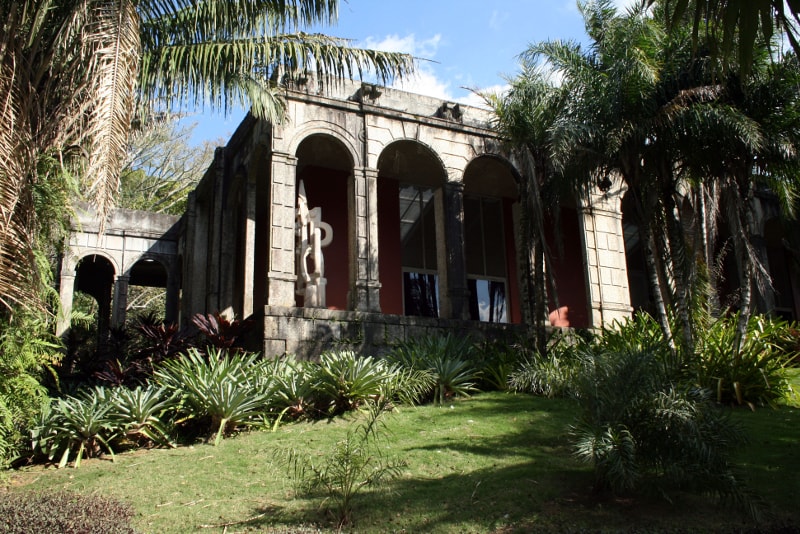 This site is located 30 miles southeast from the city, so you might be interested in booking a tour which includes pick up and drop off.
16 – Cachaça distillery tour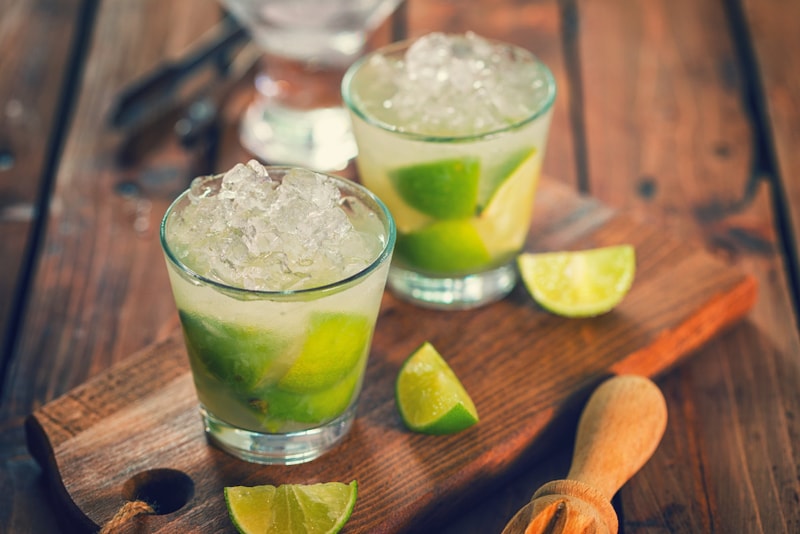 Cachaça is a Brazilian distilled spirit similar to rum made from fermented sugarcane juice and aged in oak barrels. It's the most famous distilled drink in Brazil, also used in Caipirinha's Brazil's most famous cocktail!
Do you want to learn more about it? There are tours available to learn more about the fermentation process and you can have tastings of many types of cachaças and liqueurs. The tours are usually in small private groups as you are accompanied by a special guide who explains everything in detail.
17 – Olympic boulevard city tour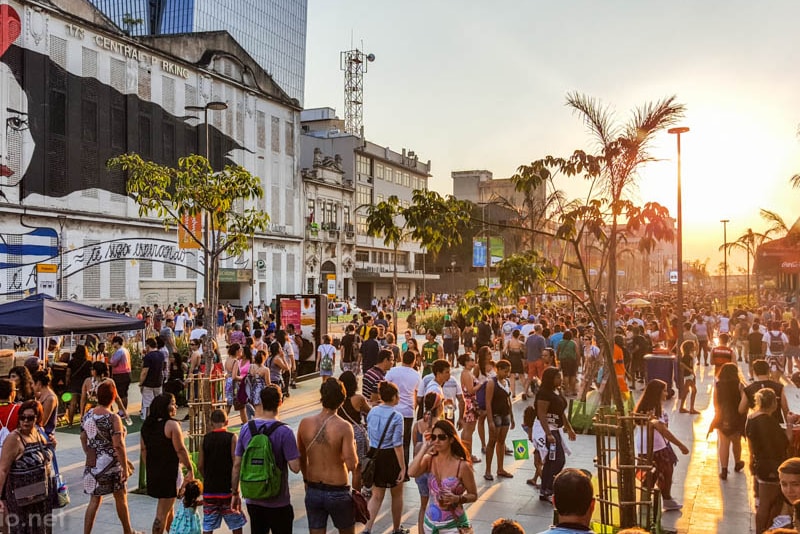 Get to know Rio de Janeiro's past, present and future on this tour which will give you a perspective of history, architecture and landscapes on the Olympic Boulevard. You get to visit the Olympic Pyre, the Museum of Tomorrow and the largest mural in the world.`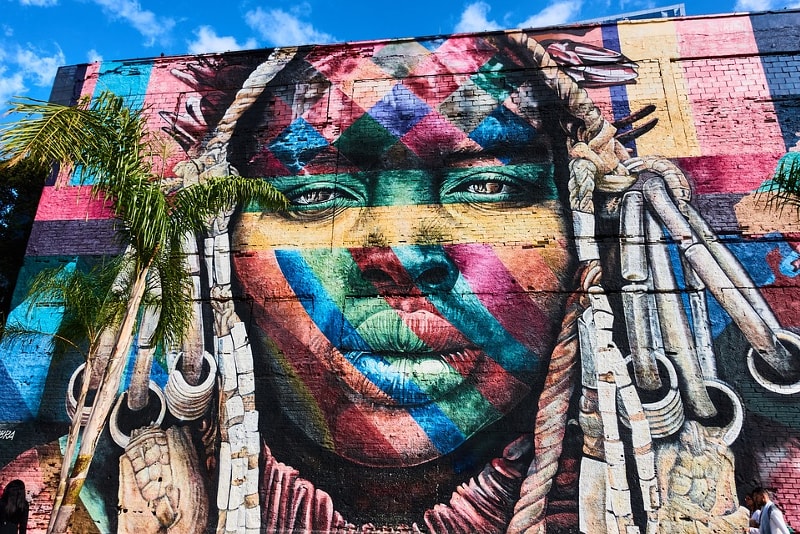 The typical duration of this tour is of 4 hours as you get to explore the places listed in the above at your pace whilst accompanied by a tour guide who will give you detailed information about each place.
18 – Rio de Janeiro street art tour
Enjoy a unique experience around the streets of Rio de Janeiro admiring all the beautiful street art and learning about all the major local artists. This way you'll get to know the city better at the same time you get inspired by its art.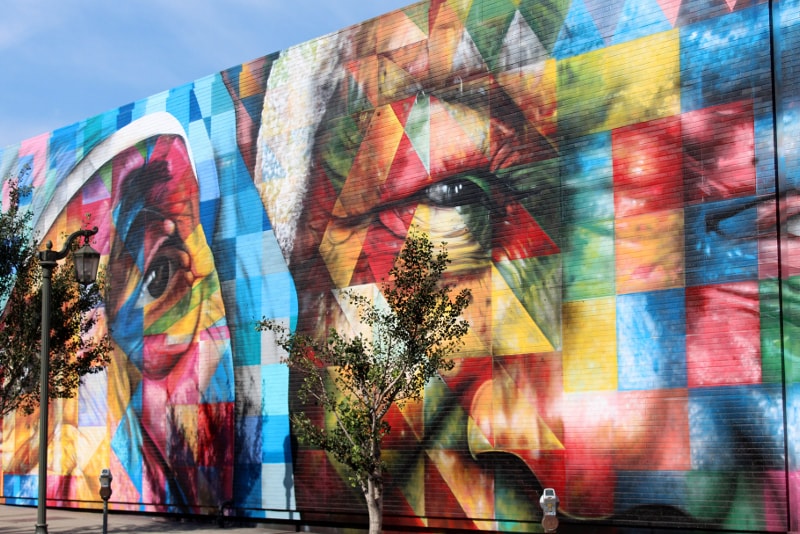 Of course, you would need a tour guide who would accompany you all the way and give you detailed information as you wander around, that's why we suggest you book a tour. It'll be worth your money plus you get to know all the special details.
We hope you find this comprehensive list of tours in Rio de Janeiro useful. If you have any question please don't hesitate in commenting below! Enjoy! 🙂