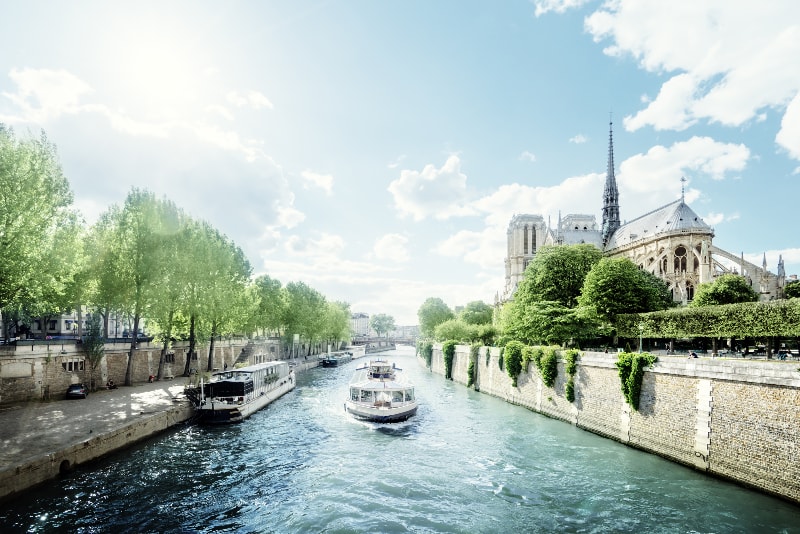 If you're looking for great bargains to get the most out of your trip to Paris, you could do worse than to buy yourself a Paris Pass. This tourism pass offers you the chance to visit numerous attractions in Paris at a discounted price, as well as skipping the queues with fast track entry – a great feature if you're visiting in high season. Why stress when the pass can do it all for you?
But the pass isn't for everyone – this money-saving pass is only worth it if you take into account the places you're likely to visit, how long you're going to spend in Paris and other considerations such as whether or not you'd get into the landmarks for free anyway.
Read our comprehensive review to find out what's included and if the Paris Pass is a good deal for you.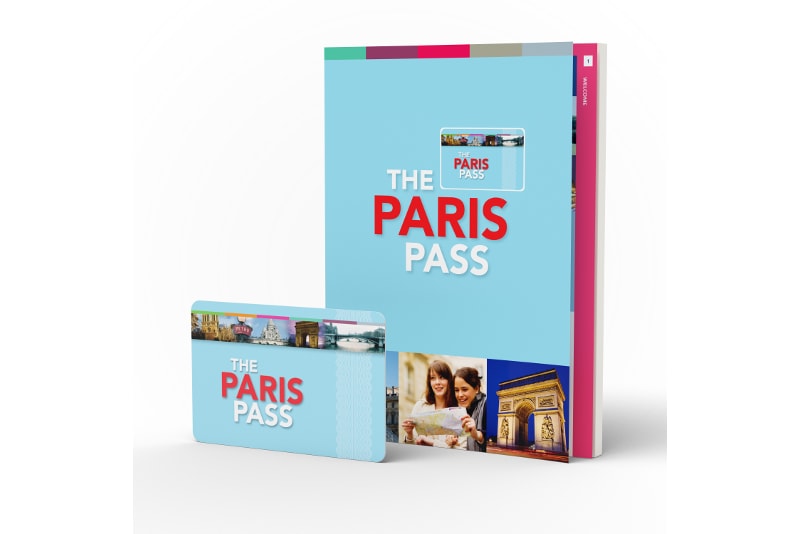 What is the Paris Pass & what's included?
Key features of the pass:
Reduced stress
Saves you money
Beat the queues
Gives you ideas of where to travel
The Paris Pass grants you entry to over 60 attractions, including museums, monuments, transport and tours in and around Paris. Here are some of the most popular attractions that people visit using their Paris Pass:
Hop-On-Hop-Off Tour Bus
Louvre Museum
Palace of Versailles
Bateaux Parisiens River Cruise
Notre Dame Cathedral
Arc de Triomphe
Mont Parnanasse Tower
Centre Pompidou
Wine Tasting at O Chateau
Opera Tour
The Orsay Museum
The Paris Story
You could easily fill up a weekend itinerary with those twelve popular attractions, but the Paris Pass offers so much more than just the most often visited attractions. Having a pass to make the most of will encourage you to visit places that you might not have otherwise considered. For example, if you fancy something cultural, how about one of these attractions:
The Pantheon
The Archaeological Crypt of Notre Dame
Sainte-Chapelle
Chateaux du Champs-sur-Marne
Or if you're more of an arty type, how about visiting one of these artistic locations:
Museum of the Arts and Innovation
Museum of the Asian Arts
National Museum of the Renaissance
The Picasso Museum
Or if you fancy something weird and wonderful, consider one of these attractions:
National Museum of the Middle Ages
Museum of the Sewers of Paris
Museum of Jewish Art and History
The Gourmet Chocolate Museum
There's plenty to choose from; scroll down to see our comprehensive list of what's on offer.
Aside from the attractions you can visit, the Paris Pass will also offer you exclusive discounts at locations around the city. From restaurants and cafés to attractions and transport, the Paris Pass has plenty of discounts to choose from.
Another great feature of the pass is the fast track entry. Don't waste your vacation standing around in queues – the Paris Pass will enable you to enter four of its top attractions using the fast track lane.
Attractions offering fast track entry include:
The Louvre
Musee d'Orsay
Centre Pompidou
The Grevin Wax Museum.
Paris Pass, how does it work? How to use it?
You can purchase the pass for a number of different durations depending on how long you plan to spend in the city. Passes are available for either 2, 3, 4, or 6 consecutive days. The pass is activated when you visit your first attraction, and is valid for single use to each place – you can't return to the same attraction twice on the same pass.
Is the Paris Pass worth getting?
So the big question – is it worth it?
The first thing to consider is how long you're going to be spending in Paris. If you're only visiting for a day trip, then getting yourself a Paris Pass probably isn't worth it – even the most die-hard museum fans would struggle to fit a whole weekend's worth of visits into just one day. You need to spend a minimum of two days in Paris to make the most of the pass – remembering that there are also free attractions around the city, so even if you're in Paris for 3 days, it doesn't necessarily mean that a 3-day pass is the best for you.
If you have a long list of places that you want to visit in Paris, the pass is probably worth it. Double-check that the attractions you want to see are included on the list. If most of your top choices are included, it's probably worth it. Do some research about the usual entry price to your chosen attractions and work out the total cost of paying one by one for all the tickets. You'll probably find that, overall, the Paris Pass is cheaper than buying individual tickets.
However, if you're pushed for time or don't fancy the idea of running around trying to make the most of your pass, it probably isn't for you. For example, if the only places you want to visit are the Louvre and the Eiffel tower, then financially the pass isn't the best choice.
Aside from the attractions, you need to consider transport around the city. If you're only going to visit attractions in the center, many locations are a perfectly walkable distance apart and as such you can save on public transport. However, if you know you are definitely going to use Paris public transport, getting the pass might be a good idea as it is included in the price. A single metro ticket costs €1.90, or you can buy a book of 10 tickets for a discounted price. Using these figures as a guideline, work out how many trips you plan to take and whether it would be worth getting a Paris Pass.
One of the biggest considerations also comes down to age. Did you know that entry to all Paris museums and cultural attractions is free to those under 18 years of age, or under 26 years of age for EU citizens? What this means is that, if you're an EU citizen under 26 years of age, the pass is definitely not worth it because you can get into the attractions for free anyway. Bear in mind that proof of ID will be needed, and there are no queue-jumping perks to this offer.
So, to sum up, who should consider the Paris Pass?
People who want to make use of public transport
People with a long list of attractions they want to see
People who like to cram as much as possible into their holidays
People who want to save money while doing lots of things
People who want hassle-free, cash-free entry to attractions
And who should probably give the Paris Pass a miss?
People on tight budgets – particularly students/backpackers who can get free entry anyway
People who love walking and won't use public transport
People who like finding out free attractions on holiday
People who are only visiting for one day
People who are visiting for a longer time and want to spread out their visits
People who don't like cultural attractions
Where can you buy the Paris Pass? Can you buy it online?
There are a number of travel websites where you can buy the pass online (such as Klook, Musement and Viator) and you can also buy tickets through the official website. Prices differ, so be sure to do your research. Always remember to check TourScanner for the lowest price as you'll often find it cheaper than the official website.
What attractions and museums can you visit for free?
Take a look at our comprehensive list of the attractions you can visit for free using the Paris Pass:
Attractions:
Musée du Louvre – with Priority Entrance
Musee d'Orsay – with Priority Entrance
Château de Versailles Centre Pompidou
Musée national d'Art moderne – with Priority Entrance
Espace Dali Big Bus Hop on Hop off bus tour
Bateaux Parisiens River Cruise
Wine Tasting – O Chateau Tour
Montparnasse
Musee Grevin – wax museum – with Priority Entrance
Paris Story Opera Garnier – Guided TourTours de Notre-Dame
Tours de Notre-Dame
Galleries:
Musée Rodin
Musée National de l'Orangerie
Musée national des Arts asiatiques
Places of Interest:
Zoo de Vincennes
Petit Train de Montmartre
Etoiles du Rex
Set in Paris movie tour
Le Musée Gourmand du Chocolat – Choco- Story
Musée des Égouts de Paris
Cité des Sciences et de l'Industrie – La Villette
Historic Buildings:
Conciergerie
Chapelle expiatoire
Château de Rambouillet
Château de Vincennes
Chateaux de Champs-sur-Marne
Château de Pierrefonds
Crypte archéologique du Parvis de Notre-Dame
Maison d'Auguste Rodin à Meudon
Musée Condé – Château de Chantilly
Musée et domaine nationaux du Château de Compiègne
Musée national des Châteaux de Malmaison et Bois Préau
Basilique cathedrale de Saint-Denis
Abbaye Royale de Chaalis- Musée Jacquemart André
Sainte Chapelle
Château de Maisons-Laffitte
Villa Savoye
Château de Fontainebleau
Monuments:
Museums:
Musée de l'Armée, Tombeau de Napoléon 1er
La Cinémathèque française – Musée du Cinéma
Cite de l'Architecture et du Patrimoine – Musée des Monuments français
Musée d'art et d'histoire du Judaïsme
Musée de la Mode et du Textile
Musée de la Musique – La Villette
Musee de l'Ordre de la Liberation
Musée de la Publicité
Musée de l'Air et de l'Espace
Musée d'Archéologie nationale de Saint-Germain-en-Laye
Musée de l'Institut du Monde arabe
Musée départemental Maurice Denis
Musée des Arts décoratifs
Musée des Arts et Métiers
Musée des Plans-reliefs
Musee du quai Branly
Musée Gustave Moreau
Musée national de Céramique de SèvresMusée national de la Marine
Discounted Museum Entry:
Musée national de la Renaissance – Château d'Ecouen
Musée national de Port-Royal des Champs
Musée national du Moyen Age – Themes de Cluny
Musée national Eugène Delacroix
Musée Nissim de Camondo
Is it possible to get a one-day Paris Pass?
No, the minimum length is a 2-day pass. If you're only going to be in Paris for one day, it will be cheaper for you to book individual tickets for each of the attractions you want to visit.
Are there any discounts for children?
There is a Paris Pass for children which is cheaper than the adult pass, but remember that for under 18's and EU citizens under 26 years old, all the museums are free anyway. However, bear in mind that while attractions might be free, using public transport is not, and so that pass might work out. You will need to look at your individual circumstances and work out whether or not it's worth it for you.
Share it on Pinterest 🙂