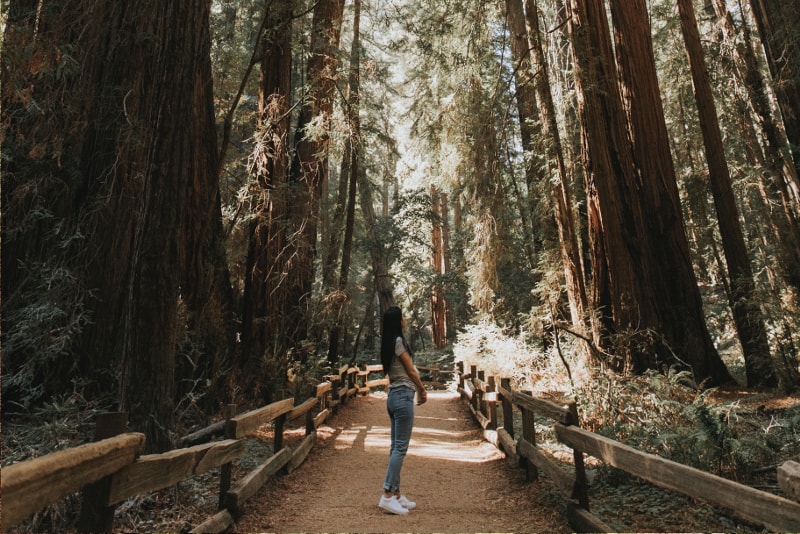 Looking for Muir Woods tours? Here you can find a list of things you should know before you go, how to get there, what other things you can do there… You won't regret visiting Muir Woods. It is one of the favourite getaways of San Francisco where you can be surrounded by the splendour of towering redwood trees.
What will I see?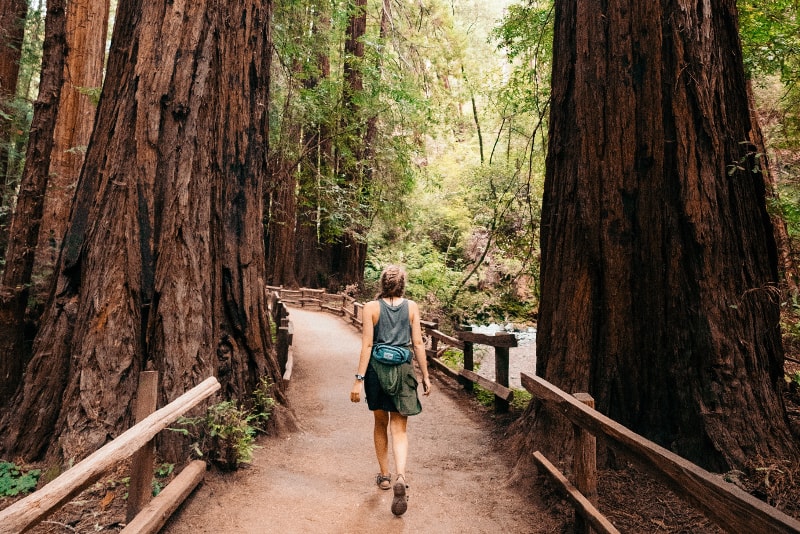 You will see one of the most beautiful woods in the world, known for its towering old-growth redwood trees. They are the tallest trees on the planet so they are a must-see while in San Francisco. You can walk under the trees for hours and explore its nature, wild plants and if you're lucky, some wildlife.
How to get there?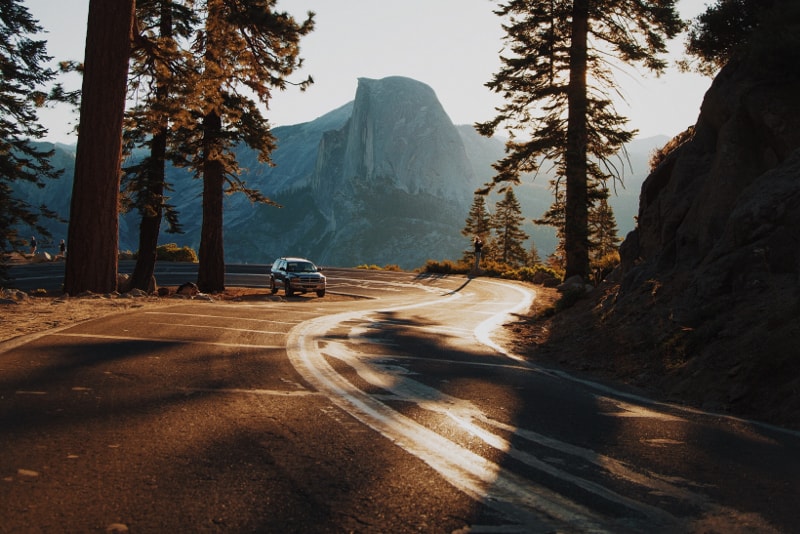 From San Francisco
By car. Just 18 miles (40 minutes), the fastest route to get to Muir Woods by car is via US-101. Depending on how heavy the traffic is, bear in mind you might take longer. Also, you must make a reservation if you want to leave your car in the parking.
By shuttle. The most common way people get to Muir Woods without a car is getting the shuttle bus. The return tickets are $3 for adults and free for children less than 15 years of age. We suggest you make a reservation for the shuttle as it's a popular main of transport. Note that the shuttle only operates seasonally.
By bus. This is the last option considered by visitors as the journey is nearly 2 hours and can be confusing. If there is no shuttle available for the season you want to visit the woods, consider going by car or even booking a tour that takes care of the transportation.
By tour. Due to Muir Wood's proximity to San Francisco, it makes it an easy day trip from the city of San Francisco and they include pick up and drop off. We will list a few tours that may be of your interest.
How much does it cost to get into Muir Woods?
The entrance fee is $10 for adults and children above 16 years old. If you're taking your car, bear in mind the parking reservation costs $8 per vehicle.
What can I do at Muir Woods?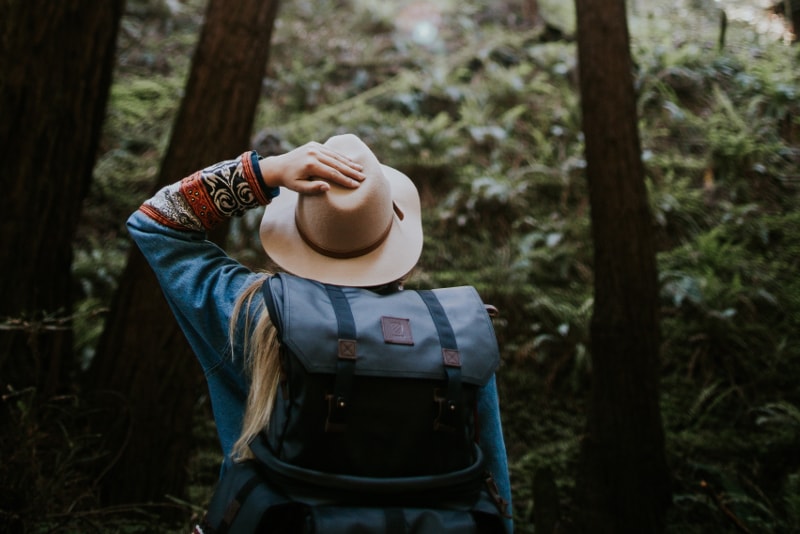 Besides taking part in a walking tour or a hiking tour, there are other ways to enhance the Muir Woods. The park offers two self-guided programs that can be bought for $1 each at the Visitor Center. These two self-guided programs:
The Nature Trail Self-Guide and Watershed Hiking map, take you on a redwood ecology walk. You can follow the posts which are numbered and correspond to the ones on the map.
The Muir Woods Historic Walking Tour map highlights the ancient redwoods, scenic trails, gathering places, rustic structures and other beautiful areas.
Muir Woods has 6 miles of trails. There is a 1/2 hour loop, an hour loop and more than 1-hour loop as long as you may want to explore.
For families with kids, there is a "Redwood Discovery" game where you have to solve the rhyming riddles in the activities to learn more about the secrets of the Woods. The purpose of this is to find the treasure box. This is suitable for kids between the age of 6-12.
When to visit the Muir Woods?
Muir Woods is open in the summer from 8 am until the sunset and closes at 5 pm in the winter season. The best time to visit is probably during the week, early in the morning or late afternoon. The site is quite popular so it tends to become more crowded in the weekend when people have free time to visit.
Where to stay near the Muir Woods?
There are no accommodation facilities in Muir Woods National Monument, but there are options nearby. For example, the Golden Gate National Recreation Area has 4 campsites and The Presidio of San Francisco has one campsite.
There are more options of hotels near the Muir Woods, in Mill Valley so we suggest you check online the best recommendations nearby.
Where to eat in the Muir Woods?
You can find Muir Woods Trading Company at the entrance inside the park which serves meals and snacks throughout the day. But of course, if you prefer more variety of options, there are more restaurants near the Muir Woods in Mill Valley.
How to book Muir Woods tours?
There are many websites offering Muir Woods tours such as Viator, Klook or Musement. Use TourScanner's search to compare all the Muir Woods tours available online so you can book your ideal tour at the best price.
Are there any combined Muir Woods tours?
Looking for combined tours including other attractions nearby? Please find below the most popular Muir Woods tours.
Muir Woods + Sausalito day trip

Due to the proximity between Sausalito and Muir Woods, there are many tours that combine these two in one day trip. You can make the most of your day as you visit the Muir Woods in the morning and on your way back you can enjoy a tour of the town of Sausalito. On the way back to San Francisco you can opt for a ride on a mini-coach or a ferry across the bay with views of San Francisco's skyline, the Golden Gate and Alcatraz Island. This day trip covers quite a lot of things and seems like a perfect day trip.
Muir Woods + Wine Country Tour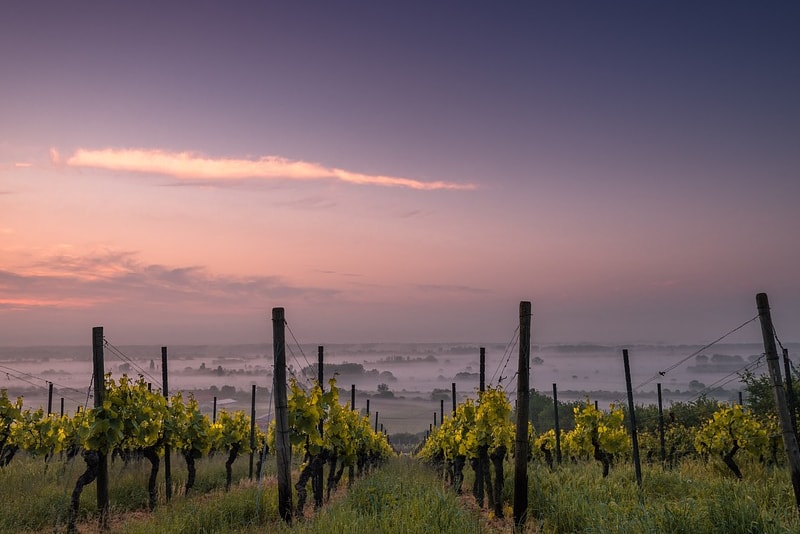 This is a very popular day tour from San Francisco where you spend the morning in the Muir Woods and the afternoon tasting California wines in the world famous Sonoma Wine Country. This full-day tour is the perfect balance of nature and culture.
Muir Woods + San Francisco city tour + Sausalito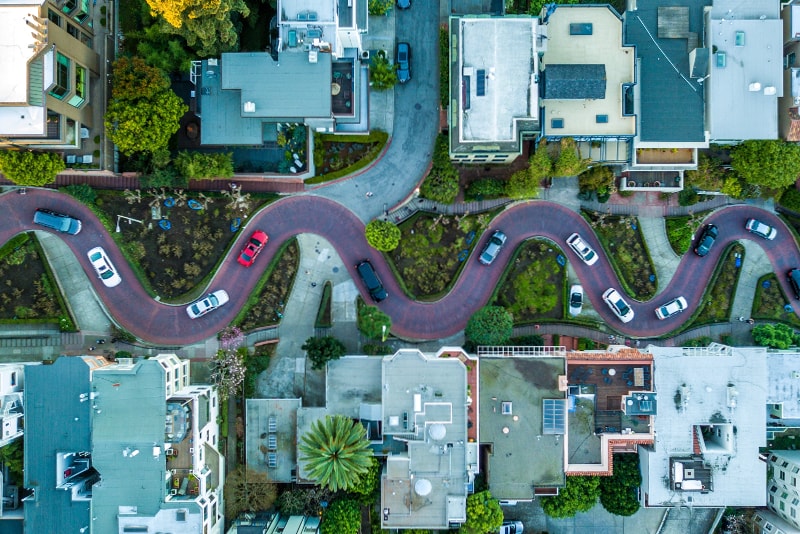 If you're limited by time and want to visit as much as possible, this tour is perfect for you. You can spend the morning sightseeing the city of San Francisco before going to visit the town of Sausalito which is on the way. After wandering around Sausalito, your final stop would be the magnificent Muir Woods to walk under the tallest trees and be completely surrounded by nature.
Muir Woods + Alcatraz tour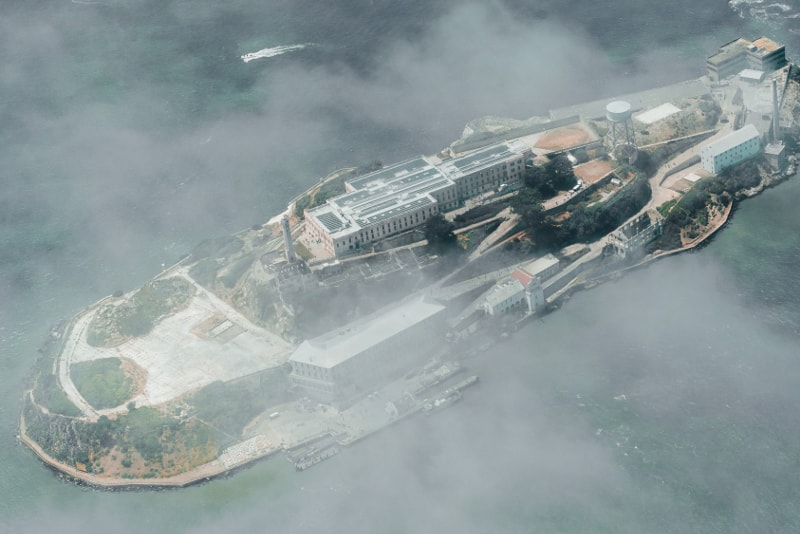 Combine your visit to the Muir Woods with one of San Francisco's top attractions, the Alcatraz. You get provided with an audio guide walking tour of the Alcatraz to learn more about its history and meaning. Transport is also included.
Depending on where you book your tour or what you may want to be included in it, the price of the tours will differ. To get an overall sight of how much these tours may cost, check on TourScanner so you can compare the prices and tours. Bear in mind these tours tend to be more expensive but if you consider what it has included, for sure it's worth your money and the experience is unforgettable!
Travel tips for Muir Woods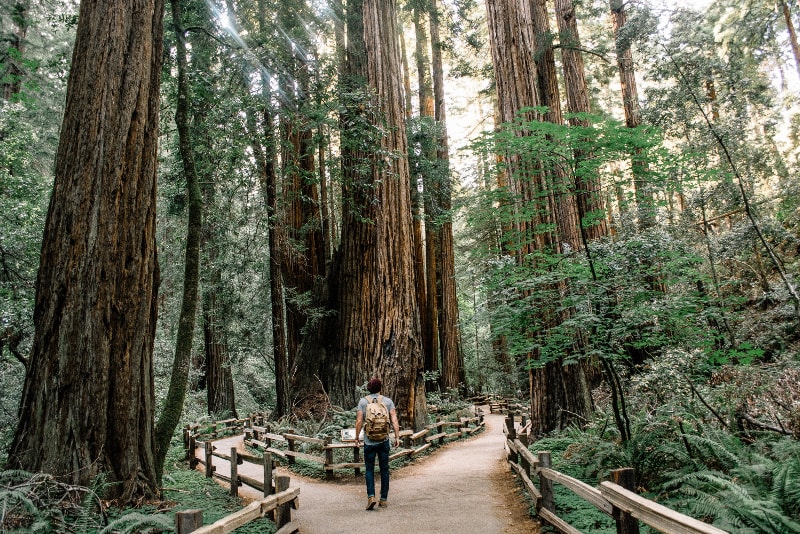 Take the shuttle bus to Muir Woods to avoid losing time finding a parking space.
If you're taking your car, don't forget to make a parking reservation.
Arrive early morning or later in the day. At midday, you will start seeing a congestion of people.
Take a tour to the Muir Woods, they will know when is best to visit the site and how to get there. You also get the advantage of visiting other places nearby.
There are many restaurants available in the area so you don't have to worry about taking food with you.
We hope this comprehensive guide helps you find out more information about Muir Woods tours and everything you can do there and nearby! If you have any questions please don't hesitate in writing a comment below. Enjoy! 🙂