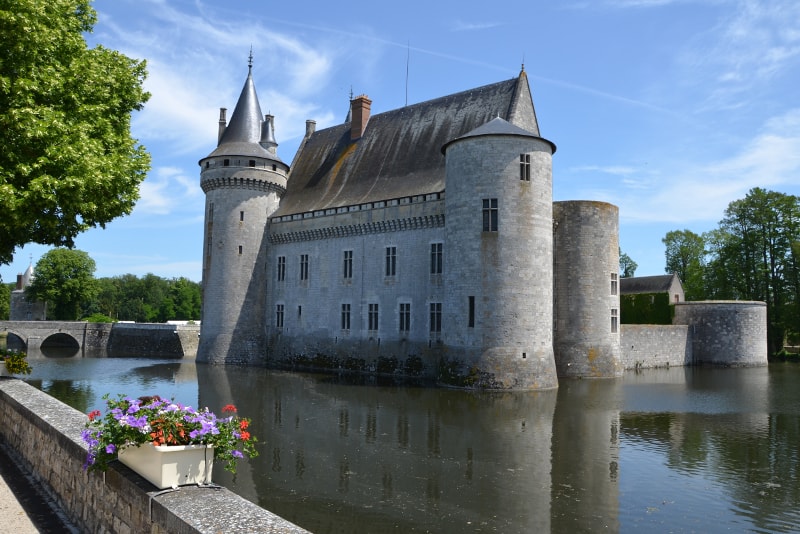 Are you looking for a nice Loire valley castles tour from Paris? There are so many beautiful castles (or "chateaux" in French) to visit and it's hard deciding which ones are a must-see.
That is why we have listed the 14 most stunning Loire Valley Castles in order to help you out! They are all reachable from Paris, and many tours are available for all budgets.
1 – Château de Chambord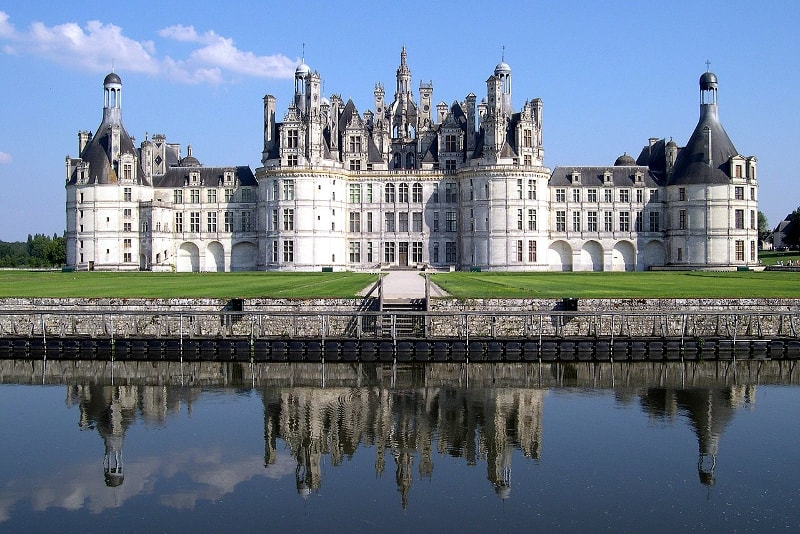 Château of Chambord is one of the most popular castles in France due to its grandiosity and detailed decoration. It was originally built by Francis I in 1519, but when he died the castle was still half-built. However, when Louis XIV visited in 1639 he ordered it to be finished.
The castle is beautifully decorated with massive ornate structure and spires. The interior has a magnificent helix staircase inspired by Leonardo da Vinci, also the symmetry of the large halls and old paintings of royalty.
Tips
The place is gigantic and will take hours to see. There are incredible views from the roof and the grand gardens are beautiful, perfect to get lost into.
Make sure you visit the 3D-movie room which gives you an insight into the chateau's construction, history and architecture.
Enjoy the National Wildlife Sanctuary, where you can have a picnic, cycle or just wander around and watch the animals.
A horse show takes place twice a day in the stables near the chateau in Marshall of Saxony.
Use the audio guided tour, they give a lot of detailed information and they provide you with an iPad to see the overlay of the building. It costs 4€ approximately.
How to get there
If you're coming from Paris, you can catch the train which would cost you around 50€ (quite expensive for just one way!) or drive there via motorway A10 towards Blois exit number 16 towards Mer and then go onto the secondary road D112 to Chambord. If you're also visiting Blois, you can take advantage of the fact you're close and take a tour which includes both of these chateaux's.
2 – Château de Villandry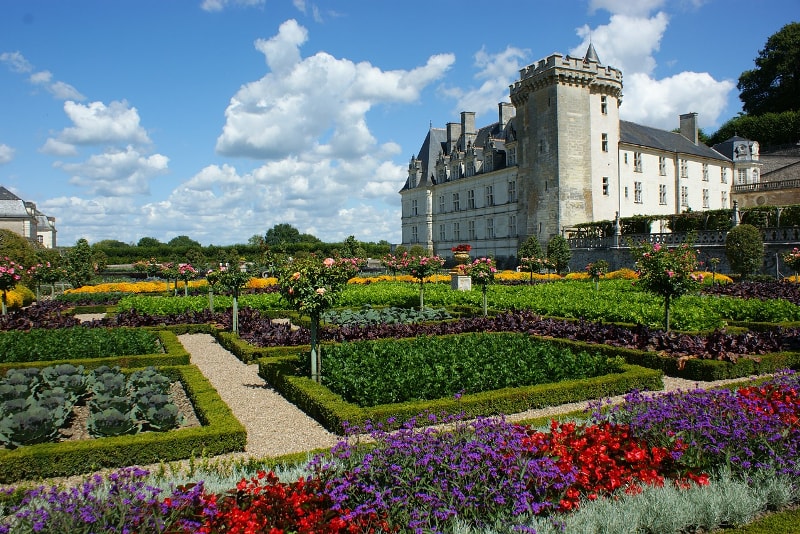 Characteristically built into the side of a hill, the chateau of Villandry was originally a fortified tower.
The main draw of this chateau is its beautiful Renaissance gardens which include a water garden, ornamental flower gardens and vegetable gardens. It's a beautiful place to wander and relax, with loads of places to sit and contemplate. There's also woods with a few trails to explore yourself.
Tips
Despite the grand exterior of the castle, the interior of the building lacks of decoration and things to see so don't spend so much time in here and enjoy the beautiful Renaissance gardens.
How to get there
There are trains and buses that take you to the chateau of Villandry but do bear in mind they are very pricey. Maybe you can consider looking for tours which include pick-up and drop-off transport.
3 – Château de Blois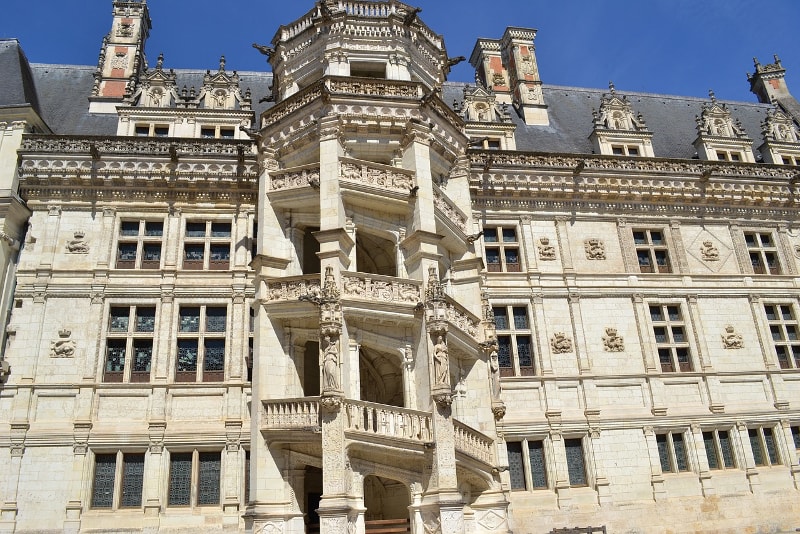 Once occupied by Louis XII and Francis I. The Chateau de Blois is a historical point since this is where the assassination of the Duc of Guise (leader of the ultra-catholic league) took place. Originally it was a medieval fortress built in the 9th century and after transformed into a palace in Gothic style.
Tips
Since you have to stop to see the Chateau de Chambord, visiting the Chateau de Blois makes it an easy option as well. The interior of the castle has beautiful renaissance style decoration, a famous circular staircase and intricately restored rooms.
How to get there
If you're coming from Paris you can reach the Chateau de Blois in a two-hour train. Or 45 minutes from the town of Tours. If you're looking for tours, consider combining your visit to the Chateau de Blois with the Chateau de Chambord.
4 – Château d'Amboise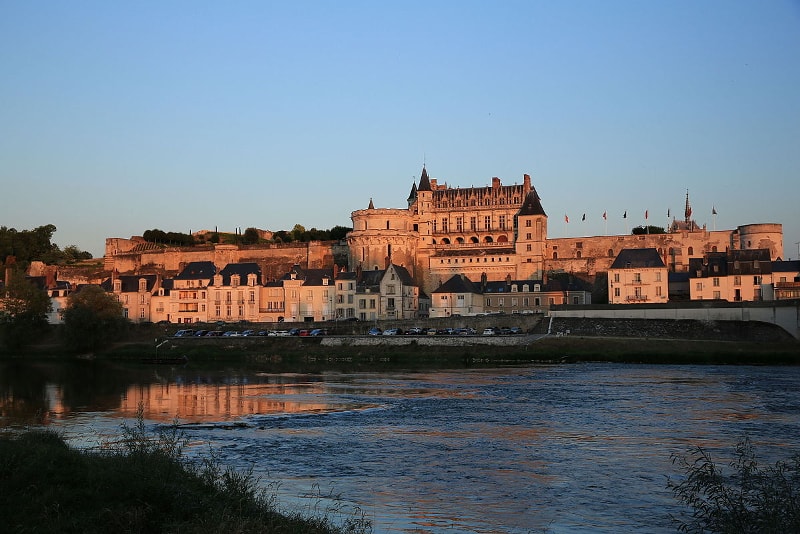 This small chateau is not as ornate as the other chateaux's, but its structure with beautiful interiors, beautiful lush gardens and stunning views of the Loire River. The combination of styles Gothic and Renaissance makes this place a remarkable visit, in addition to its surrounding. There's also a church that contains the remains of Leonardo da Vinci.
How to get there
Getting to the Chateau d'Amboise by train is very pricey and the buses take up to nearly 4 hours. What is highly recommended is to book a tour where you can visit other chateaux's including this one. They offer transportation from one chateau to the other so do take this option into consideration.
5 – Château du Clos Lucé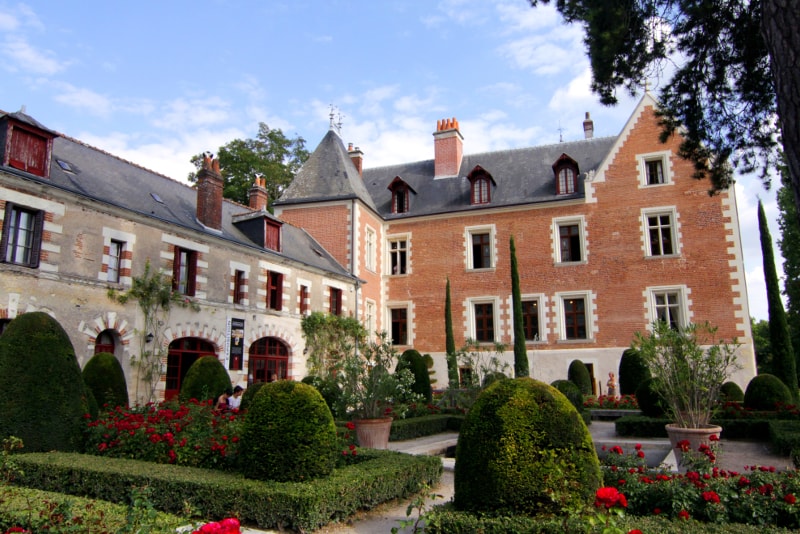 Famous chateau for having been the official residence of Leonardo da Vinci between 1516 and 1519. Located 500 metres from the Chateau d'Amboise, to which is connected by an underground passageway.
Today Chateau Clos Lucé hosts the Leonardo da Vinci museum, which reflects the prestigious history of the many machines designed by Leonardo.
How to get there
Take advantage of the fact you're visiting Chateau d'Amboise and walk to Chateau Clos Lucé. If not, the castle is thirty minutes away from Tours.
6 – Château d'Azay-le-Rideau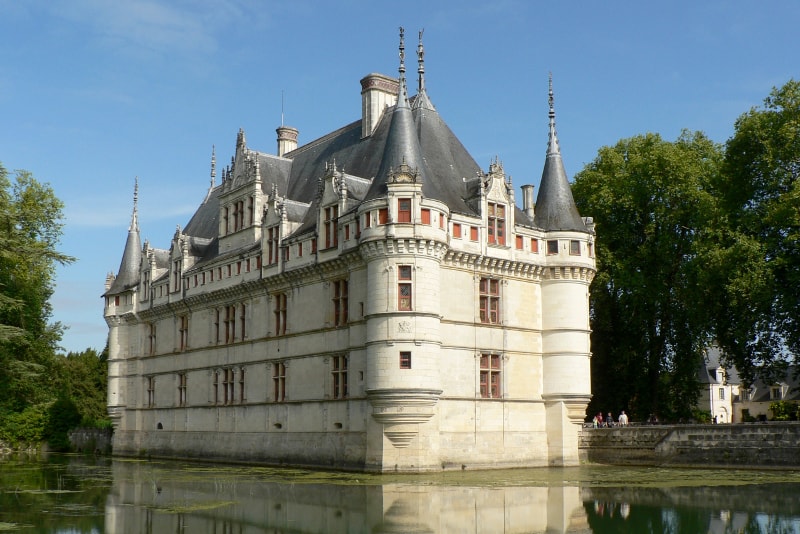 Chateau Azay-le-Rideau stands on an island of the Indre River which reflects on the water and gives it a romantic vibe.  The place is still under construction so not all the rooms will be possible to visit and the interior is quite simple by lacking furniture.  The exterior is a typically Renaissance architecture featuring all the refinement and elegance.
How to get there
You can take a thirty-minute train ride from the town of Tours. Or book a tour in which you can visit the Chateau Azay-le-Rideau and Chateau de Chinon.
7 – Château de Chinon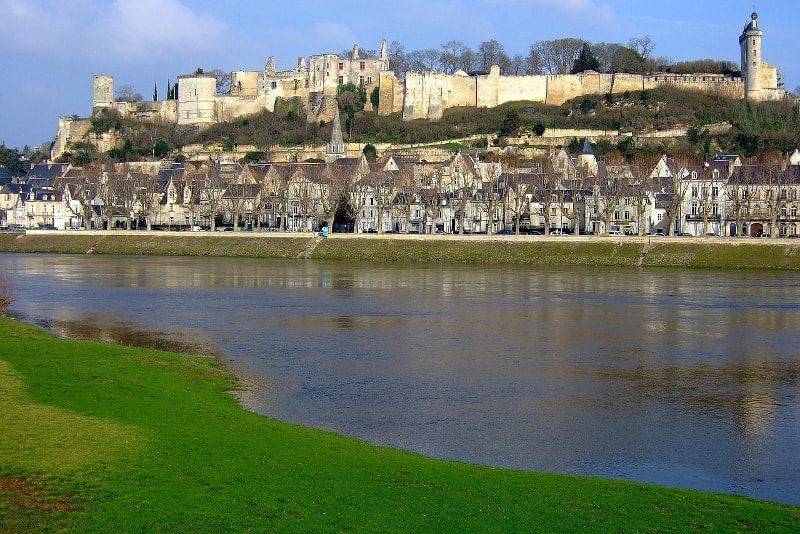 Chateau de Chinon is a medieval castle at the top of a rocky hill above the Vienne River. Although it's not a typical Renaissance chateau of the Loire Valley, Chinon Castle is one of the greatest fortresses in France.
How to get there        
Due to its proximity to Chateau Azay-le-Rideau, you can take advantage of the ride and visit both places at the same time individually or by tour. The chateau is a half an hour ride from the town of Tours.
8 – Château de Chenonceau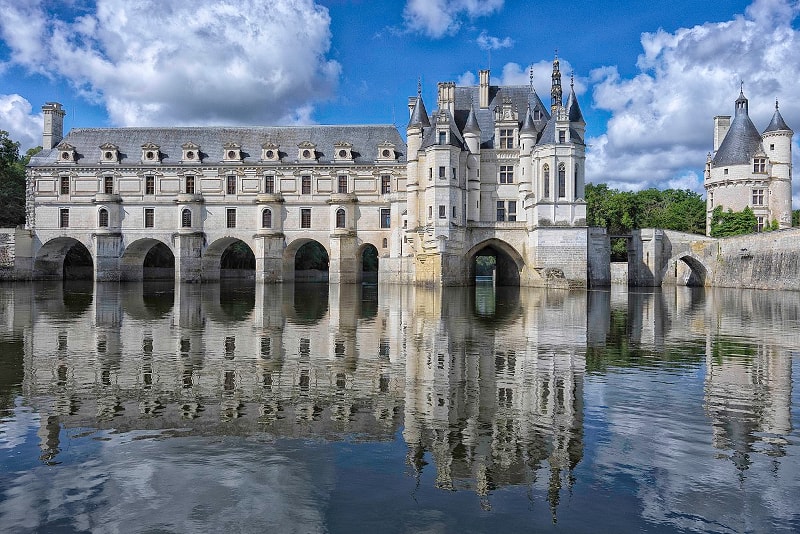 One of the best-recognized chateaux in the Loire Valley. It's located on the River Cher and has a beautiful architectural mixture of Gothic and Renaissance style. It is the most visited chateau in France due to its interesting history, extensive garden and scenery.
How to get there
You can get to the Chateau de Chenonceau in a 35-minute ride from Tours.
Being a renowned chateau as it is, there are many tours which take you to the chateau. They most probably provide you with transportation; what's more, they include visits to other castles nearby which may be of your interest.
9 – Château de Loches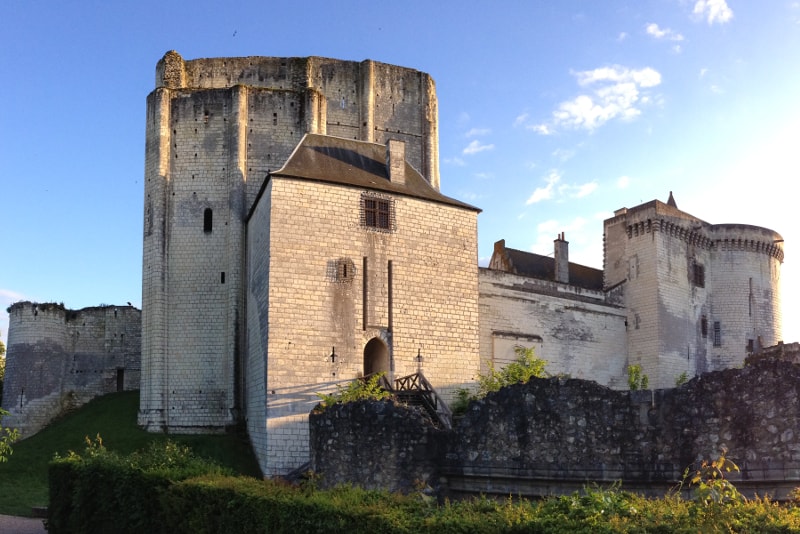 Famous for its massive square keep, it hosts a museum of the most extensive collections of medieval armours in France.
How to get there
Just a 35-minute ride from Tours, or take a tour which includes not only this chateau but more chateaux from which you can find in the Loire Valley.
10 – Château de Chaumont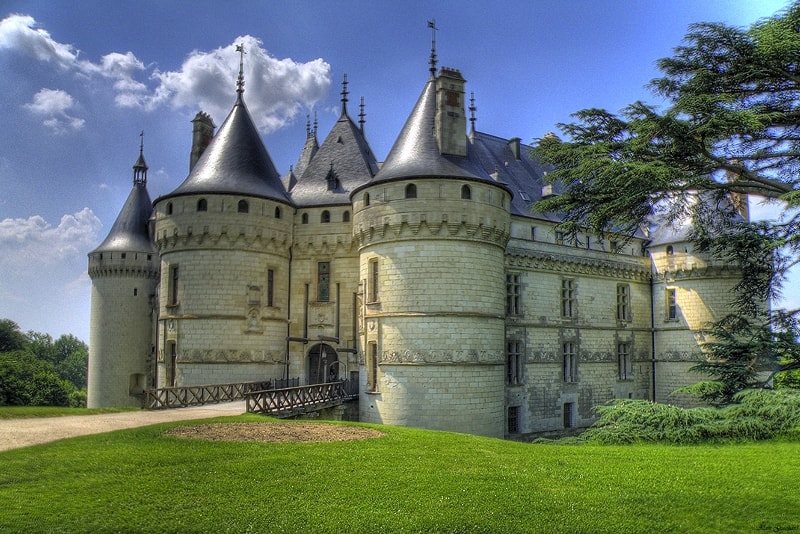 Famous for hosting the International Garden Festival, it is a garden festival with up to 30 themed gardens. The Chateau Chaumont is situated between Blois and Amboise so you may want to consider including this chateau in your itinerary.
11 – Château de Meung-sur-Loire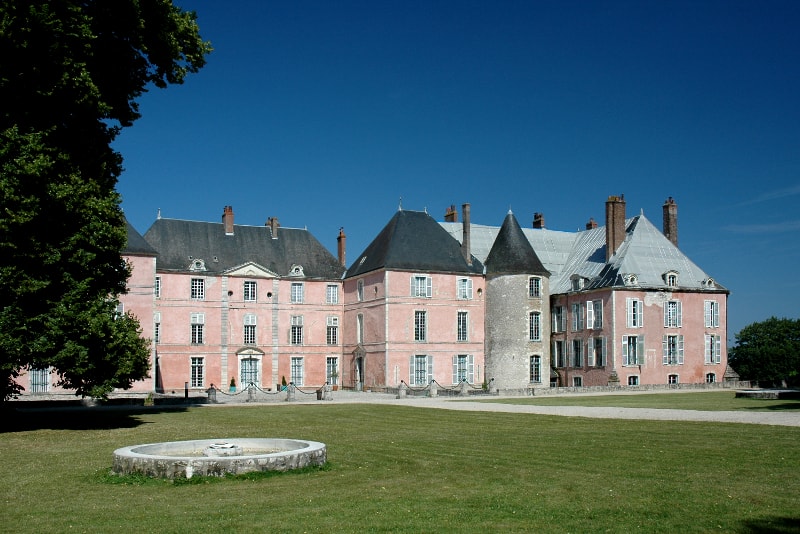 A chateau located next to the collegial church, once the country residence of the Bishops of Orléans. It is considered a historical monument due to its history back from the First World War and other architectural values.
Due to its proximity to Tours and Amboise, consider taking a tour which includes a visit to the Chateau de Meung-sur-Loire.
12 – Château de Rivau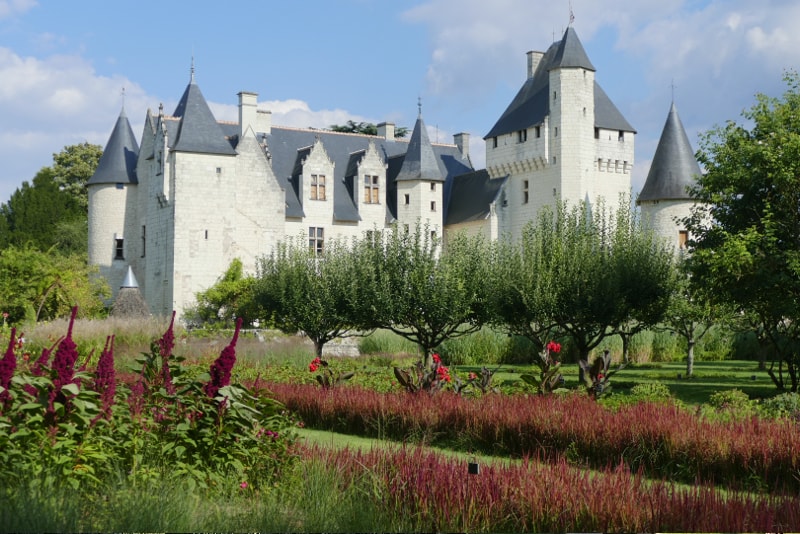 Chateau du Rivau is a small castle palace with beautiful gardens inspired by fairy tales and legends.
How to get there
You can get there in 50 minutes from Tours. Considering it's quite far away by car or getting there by public transport might be hard, looking for a tour that takes you there might be worth it, also the surroundings are worth the visit.
13 – Château de Valençay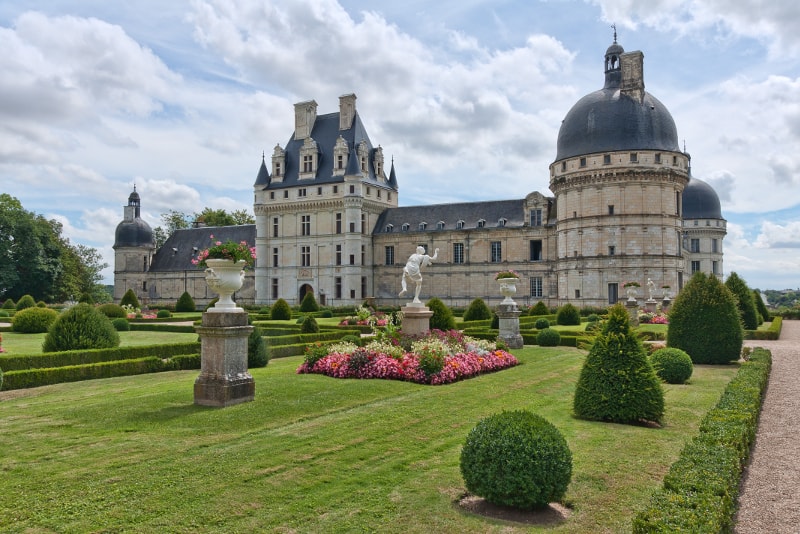 Consideres one of the most beautiful chateaux's in France due to its rich architecture and lush gardens. It is residence of the d'Estampes and Talleyrand-Périgord families.
How to get there
You can reach the Chateau de Valençay from the town of Tours in 2 hours and a half. Considering it's quite far away or not so easy to reach by public transport, consider booking a tour where you will have a comprehensive tour of the chateaux and its history.
14 – Château d'Ussé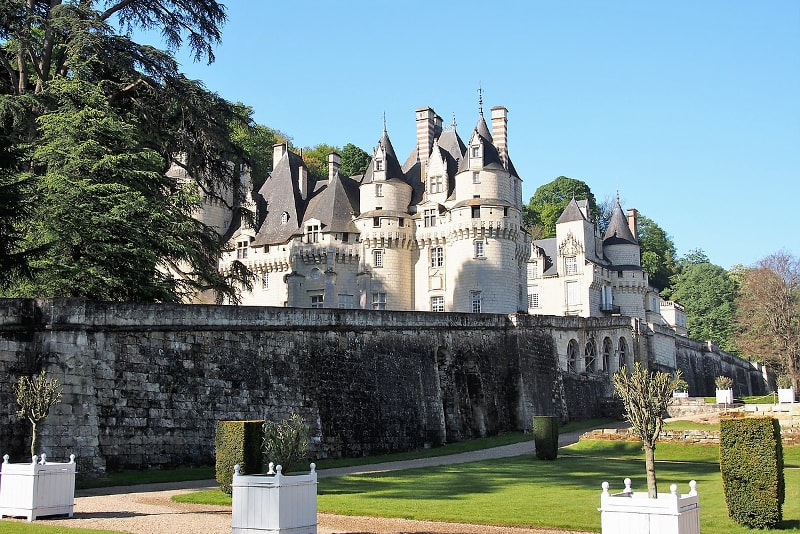 Known as Sleeping Beauty's castle for it was this fortress which Charles Perrault had in mind whilst writing the fairytale. A beautiful chateau also worth visiting due to its medieval towers, dormant windows, elegant spires and chimneys.
How to get there
From Tours you will be there in 40 minutes, but if you prefer you can book a tour which includes pick up and drop off transportation.
How to book a tour to visit the Loire valley castles from Paris?
Once you have decided which castles you would like to visit, have a look at our different packages, many providers provide Loire valley castles tours including several castles.
Loire valley castles tours from Paris
I hope this listing of Loire valley castles helped you decide which castles you should visit! If you have any question please do not hesitate in commenting below!
Where travel next? If you wish to plan a longer trip, check out our list of the best places to visit in France.
As always, happy travels!