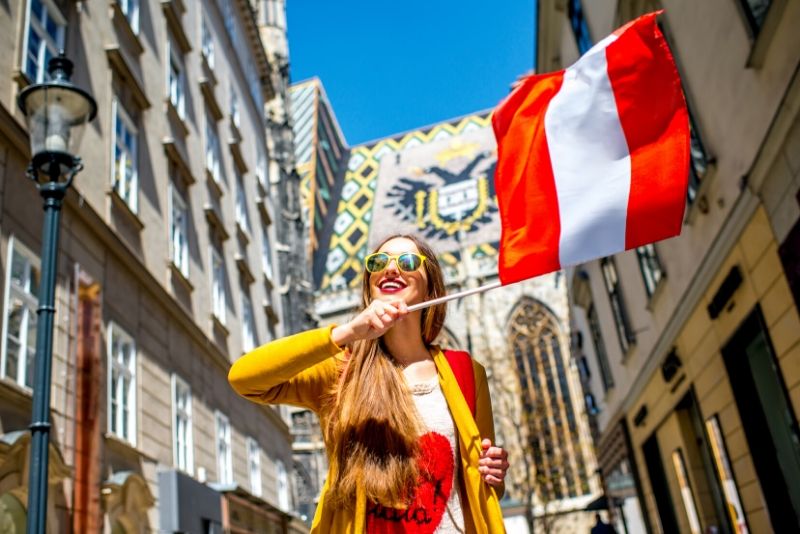 Do you wish to book a free walking tour in Vienna? In this post, you will learn everything you need to know about Vienna's free tours, including what are the best tours, what languages are provided, from where do the tours start, and other useful travel tips.
Vienna is a city for culture vultures thanks to its abundance of palaces, galleries, and baroque streets. In fact, there's so much culture in Austria's capital, that you don't even need to pay to discover it. With free walking tours in Vienna, you can see the sights of the city without spending a penny.
Don't feel like reading ahead? Book a free walking tour in Vienna right now.
How do free walking tours in Vienna work?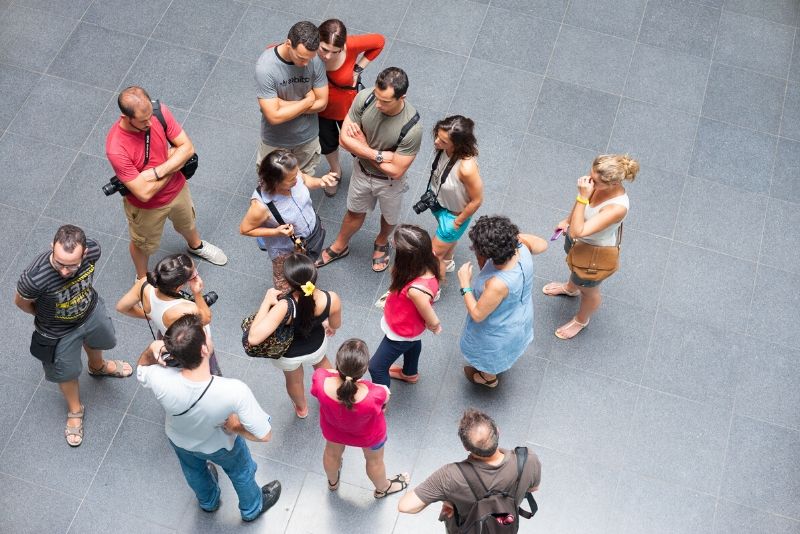 A free walking tour does what it says on the tin. It's free, and you go on a tour around specific parts of Vienna while a guide leads the way and provides expert information.
You'll meet the guide at a scheduled time and location, and they'll begin a tour that typically lasts for around two to three hours.
Once the tour has finished, you'll have the option to pay a tip for the guide's hard work during the tour.
Should you tip after a free walking tour in Vienna?
While walking tours are free to book, most tour-goers reward the guide as a thank you for taking the time to show tourists around the city.
If you decide to leave a tip, there's no set amount you need to pay – it should be a price that you feel comfortable with.
However, if you're looking for a barometer, the average amount people leave is between €10 – €15 per person.
Where are the best free walking tours in Vienna?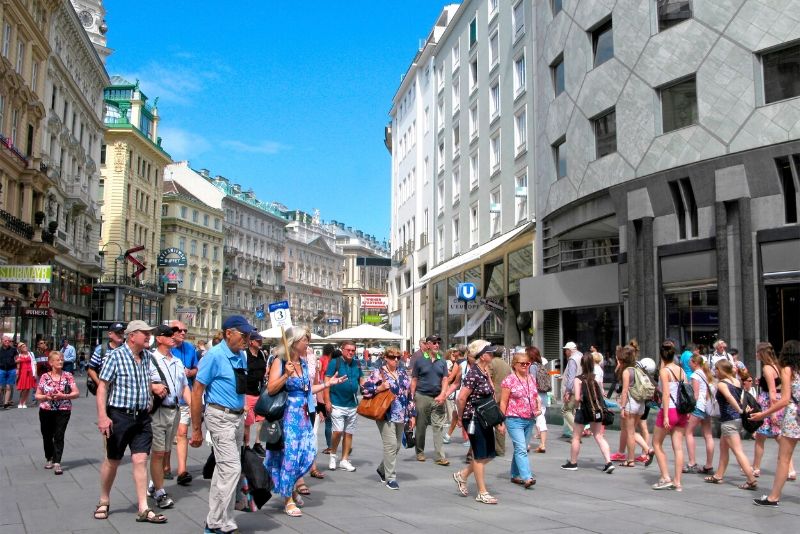 Vienna is rich with culture, grand architecture, and traditions, which means there's plenty to see and do during a free walking tour.
Here's a list of some of the best ones you can do while visiting the Austrian capital.
Free Walking Tour of Vienna
One of the most extensive free walking tours in Vienna, this tour is your chance to see the city over three hours. Starting from Danubius fountain in Albertinaplatz, which is in the heart of the historic center, an English-speaking guide will take you on an adventure around the city.
The first stop is the famous Vienna State Opera house, which is the epicenter of a city known for its musical roots. Make sure you take a few snaps of the grand building while learning about its storied history. Other highlights include Gothic St Stephen's Cathedral, the Hofburg, the Imperial Crypt, and St Rupert's Church.
Free Tour of Vienna at Night
Vienna takes on a whole new meaning when it's illuminated against the night sky. Monuments look even more impressive at night, which is why a free walking tour after dark is the perfect way to see the city in all its majesty.
The tour kicks off at 6 pm from Helmut Zilk-Platz. It includes visits to popular sites like Danubius Fountain in Albertinaplatz, an enchanting park called Burggarten with its famous Mozart statue, the Hofburg, Spanish Riding School, and many more.
Jewish Vienna
Discover thousands of years of history between Jews and Vienna with a Jewish Vienna walking tour. Led by Alexander, a licensed tour guide, you'll explore sites in the city center that include the Great Synagogue and the Old Jewish Quarter.
See the Jewish Square Judenplatz and the Imperial Palace while learning about Jewish roots in a city known for famous Jews like Mahler, Roth, and Rothschild. You'll also learn about other historical figures, such as Freud while getting to know how Jewish Vienna evolved over the years and decades.
Classic Walking Tour
A classic walking tour gives you the chance to see the best of Vienna, from historical landmarks to popular coffeehouses. The tour lasts for around two hours and includes trips to the Hofburg, the Opera House, the Imperial Crypt, the Black Penguin Common, and some of the best spots to grab a hot brew in the city.
Legends of Vienna
Find hidden gems and off-the-beaten-track spots with the Legends of Vienna tour. From picturesque back lanes to dazzling courtyards, you'll see a different side to the city to the usual tourist hotspots. Plus, there are some great tales to hear along the tour. Find out why and how Wolfgang Amadeus Mozart was fired, and learn how Vienna was saved from the Ottomans during the siege in the 16 century.
Which languages will you hear during free walking tours in Vienna?
Free walking tours in Vienna are mostly in English, with an English-speaking guide detailing the city's history. Some other languages may be available, such as German, but English is the primary tour language.
If you're looking for a specific language, it's worth checking before you book the tour to see which ones are available.
Where do free walking tours in Vienna start?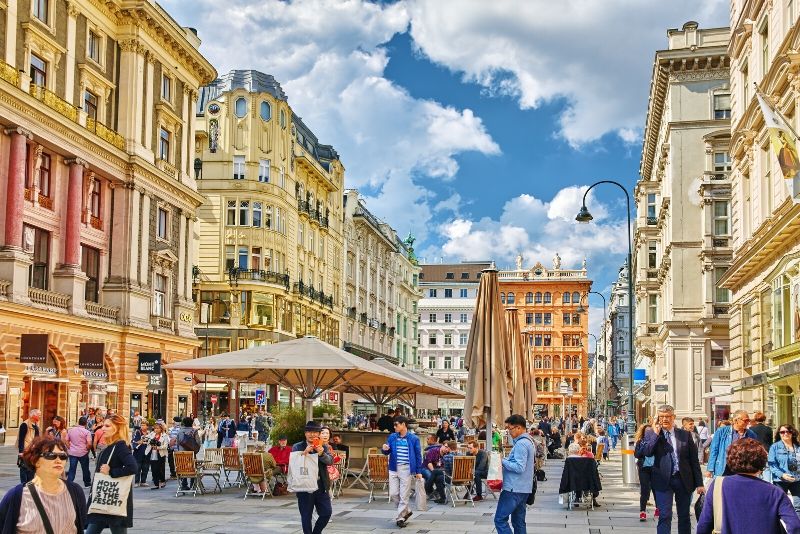 The starting point of each tour is chosen by the person conducting it. However, it's a safe bet to assume they will start somewhere in the city center. Some tours begin in Helmut Zilk-Platz, which is a popular square in the center.
Others kick off from places like the Danubius fountain in Albertinaplatz. The meeting location will always be clearly displayed when you book the tour. As all the starting points take place in the city center, it's unlikely that you'll need to veer too far away from your hotel or Airbnb.
How long do free walking tours in Vienna last?
A typical tour lasts between two to three hours, which is enough time to wander and explore the city while taking in plenty of information without getting too tired. Guides tend to do a few tours each day, which is why they're condensed down to a few hours.
When is the best time to go on a free walking tour in Vienna?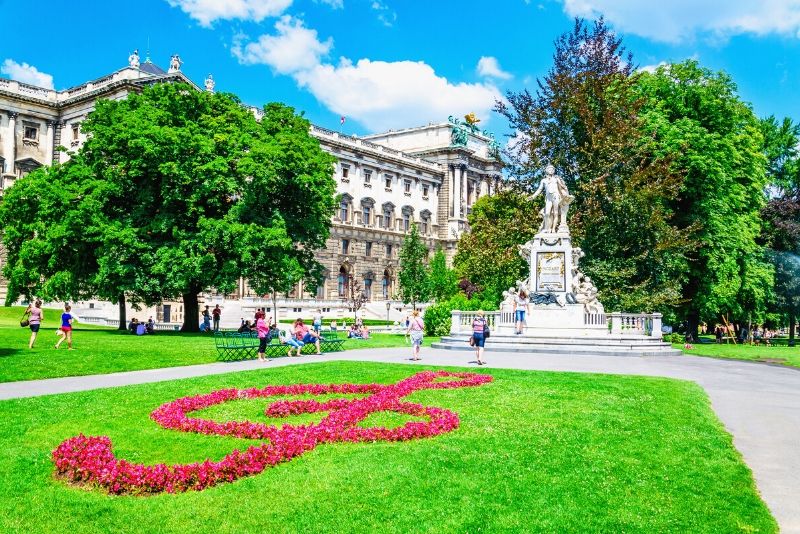 Walking tours take place at all times during the day, giving tour-goers plenty of options for choosing a time that suits them. While there is no ideal time for a tour, you should make a decision based on your other activities.
You may wish to take the tour at the start of your trip, leaving the latter part as a time for relaxation.
Morning tours are generally quieter and have fewer people attending them. If you want to see Vienna in the evening, then you should definitely book a night tour, though these can fill up quickly.
It might be worth booking your free walking tour early, leaving the rest of your day to explore the city at your own pace.
Should you book a free walking tour in Vienna online?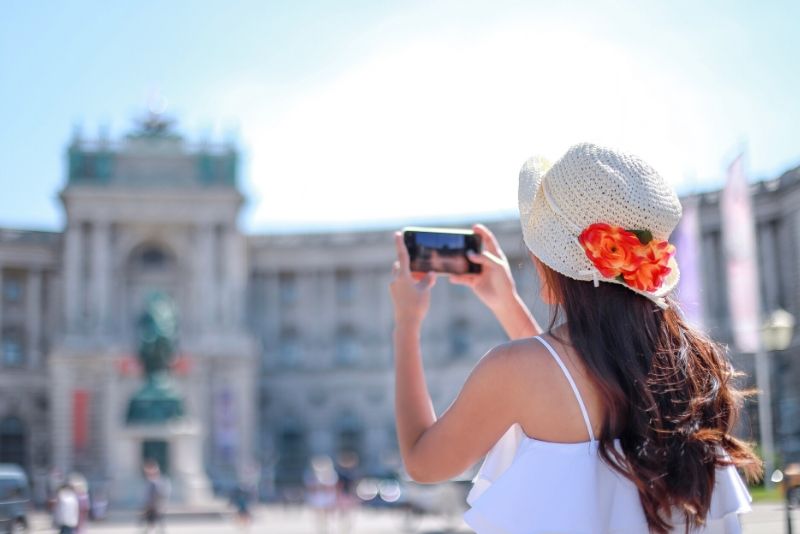 It's good to be prepared for any trip, especially in a city like Vienna – which is often jam-packed with tourists. Booking a free tour in Vienna online allows you to reserve your spot without the need to worry about turning up to a fully-booked tour.
You also don't need to spend time looking for a tour once you arrive in Vienna, and can relax knowing that you've already done the homework and booked in advance. It's free to make the reservation, too, meaning you can be well prepared and make the most of the rest of your time in Vienna.