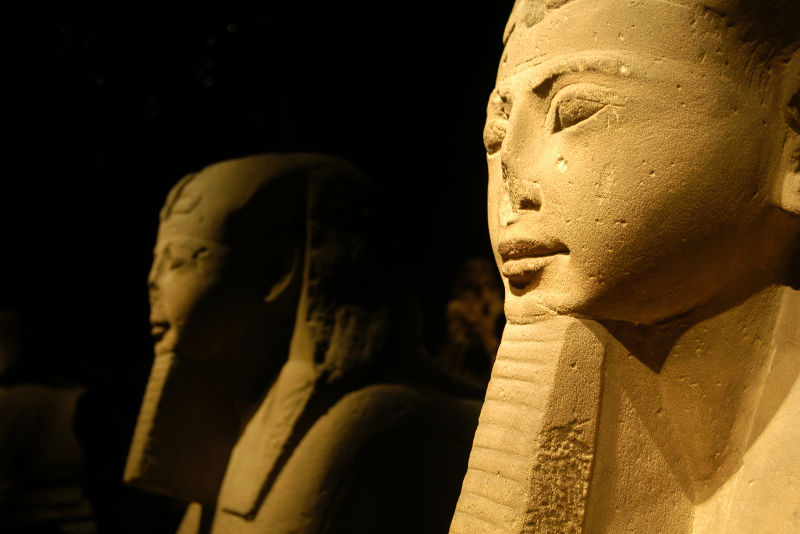 What's the best way to book Egyptian Museum Turin tickets online? Read on to learn about tickets price, how to book online, guided tours, city passes, and special travel deals.
On this page, you will find a comprehensive guide to getting tickets for the Egyptian Museum in Turin including:
Don't feel like reading ahead? Click on the following link to book Egyptian Museum Turin tickets right now.
How much do Egyptian Museum Turin tickets cost?
Fortunately, spending a day out at the Egyptian Museum of Turin does not break the bank.
Egyptian Museum standard ticket costs €15 for adults, though children aged between 15 to 18 years old pay €11 and children aged between 6 and 14 years old pay €1. Admission is free for children below 5 years old.
Add €2 per ticket if you book online.
Tickets also include:
an audio-guide available in seven languages
Access to the exhibition "Invisible Archeology"
How do you book Egyptian Museum Turin tickets in advance? How do you skip the line?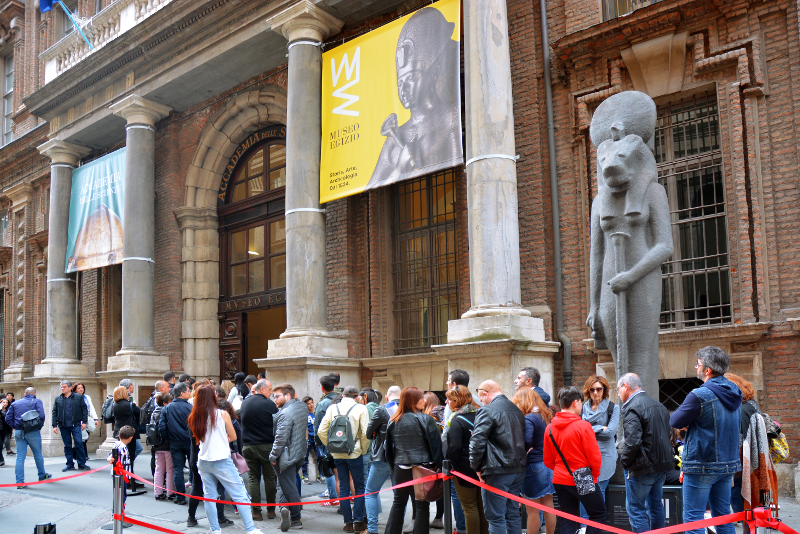 You should aim to buy your Egyptian Museum tickets online and in advance if you wish to skip the line and avoid potential long waiting time at the museum gate.
You can either book your Egyptian Museum tickets online from the official site or from an online travel agency. It is best to compare prices between several websites before booking as discounts and special deals are sometimes available.
Are there any Egyptian Museum Turin guided tours? Are they worth it?
There are lots of advantages to experience a guided tour when you visit the Egyptian Museum:
save valuable time by skipping the line at the entrance gate, your tickets are already bought and your tour guide ready to escort you.
See the best artworks. With hundreded of stunning artworks, it can be sometimes hard to decide what to see, but having your very own guide means that you won't miss the most important works in the museum.
Ask all the questions you may have. Your tour guide will lead you around and give you plenty of opportunities to ask questions, while you can enjoy the tour without feeling overwhelmed by the busy environment.
There are different types of guided tours: audioguided tours, small group tours, private tours, theme tours, guided  tours for kids and even some combined tickets including a bus tour of Turin. As you may know, there are many providers selling those tours online such as Viator or Getyourguide. Always compare offers and prices before booking and make the most of your visit.
Is it possible to visit the Egyptian Museum Turin for free?
The museum is quite generous with its free access. To qualify, show up in person with proof of age, valid ID, and medical certificates (for disabled visitors). You can't book a free ticket online.
Here's a list of museum guests who qualify for free entry:
ICOM members
Children aged 5 years or younger
Mothers visiting with their kids on Mother's Day
Fathers visiting with their kids on Father's Day
All female visitors on International Women's Day
Severely disabled visitors (over 74% disability) accompanied by their helpers
Holders of Turin Museum Cards or Torino + Piemonte Cards
On Valentine's Day, couples pay for one ticket and get their second ticket free
If it's your birthday (and you have ID to prove it) you get in free
Members of Civic Library of Turin get in free from April 10th 2019 to December 31st 2020
If you arrived in or plan to leave Turin by Italo Train, and if you bought your train ticket in person (not online), you can present your train ticket at the museum entrance and you'll get free access.
What will you see?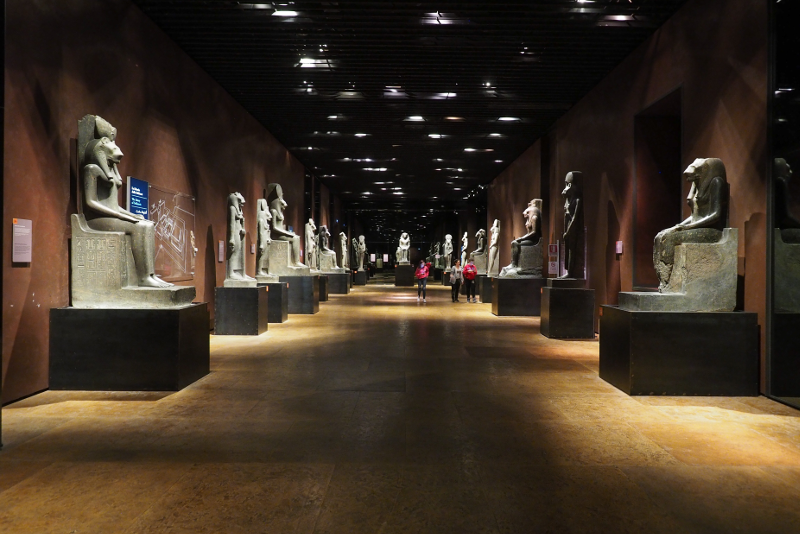 Your Egyptian Museum Turin tickets provide access to over 26,000 ancient Egyptian artifacts. The museum hosts temporary galleries and other events. Here are some of the sights and activities you can tuck into:
24 human mummies and 17 animal mummies
Thematic temporary exhibitions
The Drovetti Collection, with over 5,000 statues, papyri, and other artifacts
The Piedmontese Giuseppe Sossio Collection, with more than 1,000 artifacts
Treasure hunts and 'lost clue' searches for kids
Workshops in Egyptian crafts and archaeology
An exploration of significant Egyptian animals (hawks, jackals, cats, crocodiles)
Exhibitions of Egyptian food, furniture, and fashion (including cosmetics)
Study Egyptian gods, religious rites, cultural mores, and communication (hieroglyphics)
Are Egyptian Museum Turin tickets included in any attractions city passes?
Torino + Piemonte Pass – This card allows free access to the Egyptian Museum as well as discounts on the hop-on-hop-off bus and other city sites.
Turin City Pass – offers free access to certain sites and discounted tickets to others, including a discount on public transport.
Turin Museum Pass – lets you access the Egyptian Museum for free, plus many other museums within the city.
Contemporary Art Card –this lets you visit museums and use public transport for free.
What is the best time to visit the Egyptian Museum Turin? How can you avoid the crowd?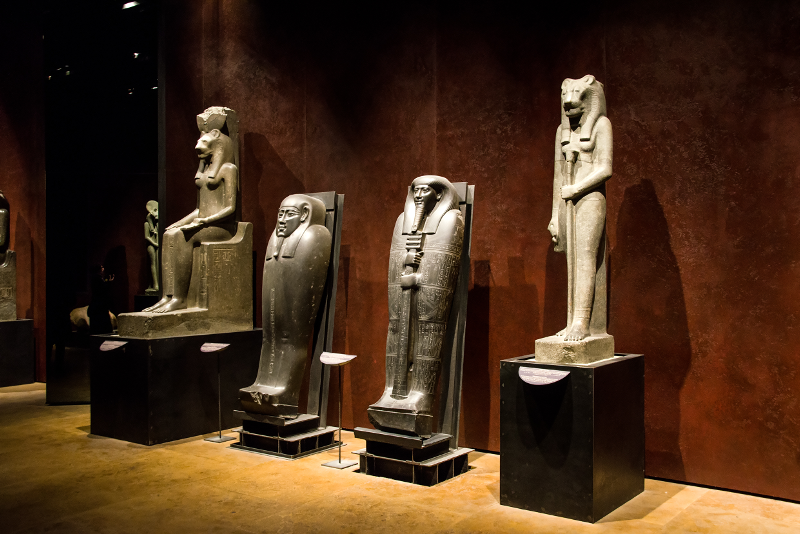 If you'd like shorter wait times and avoid the crowds, book your visit early in the morning, or wait to visit nearer to closing time.
What are the Egyptian Museum Turin opening hours?
The Egyptian Museum is open on Monday from 9 am to 2 pm and on Tuesday to Sunday from 9 am to 6:30 pm.
On special occasions, the museum sometimes stays open as late as 11 pm.
How to get there?
The Egyptian Museum adress is Via Accademia delle Scienze, 6, 10123 Torino.
It is within walking distance of Porta Nuova station (around 15 minutes) and Porta Susa station (around 20 minutes).
Travel tips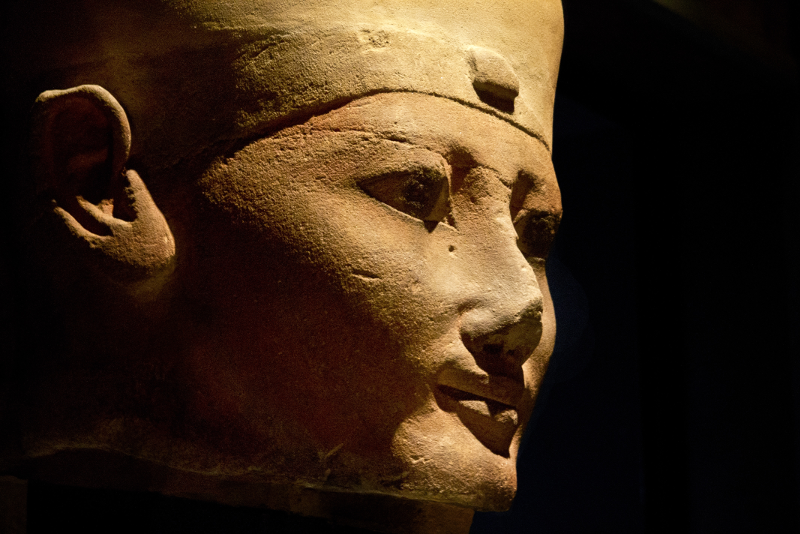 The latest you can enter the museum is an hour before it closes, so plan your itinerary accordingly. Last-minute Egizio tickets don't come with an audio tour device.
Backpacks and large bags aren't allowed inside the museum. You'll have to leave them in a locker that costs €1.
The museum is disability-friendly, so visually impaired guests can sign up for a tailored tactile tour.
Animals aren't allowed in, but if you have a medical certificate, you can bring your guide dog or emotional support animal with you.
The museum offers two free wheelchairs for patrons, but you can't reserve them. It's first come, first served.
If you'd like some kid-free time at the museum, you can let the kids play in the children-only Spazio ZeroSei Egiziofor up to 2 hours, at a cost of €5.
The museum is fully child-friendly, with kid-size toilets, discounts for minors, family tours, and video tours to keep your energetic little ones occupied.
Flash photography could damage museum exhibits, so remember to turn off your flash before taking any pictures.