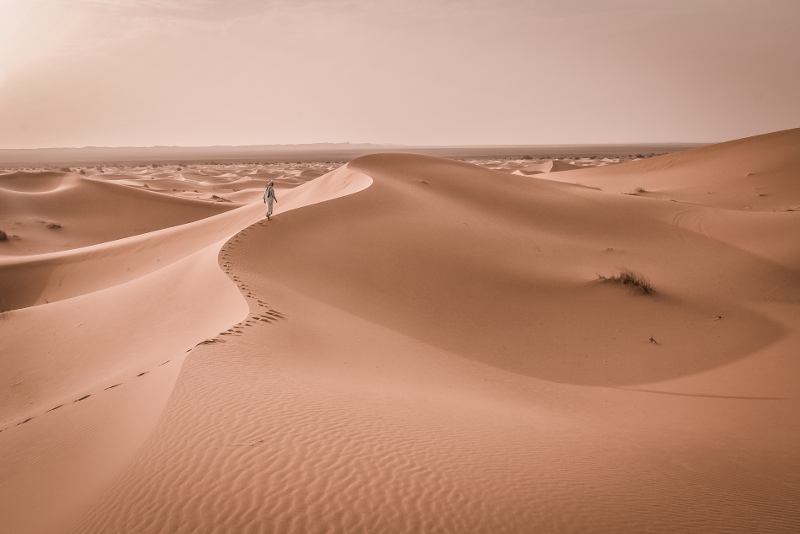 Do you want to experience the best of Doha desert and make your trip unforgettable? Find out the best desert safaris in Doha and pick your favorite activities, there is an option for everyone!
Head to the dunes and enjoy a day's adventure out in Doha desert!
1 – Enjoy camel riding in the middle of Doha desert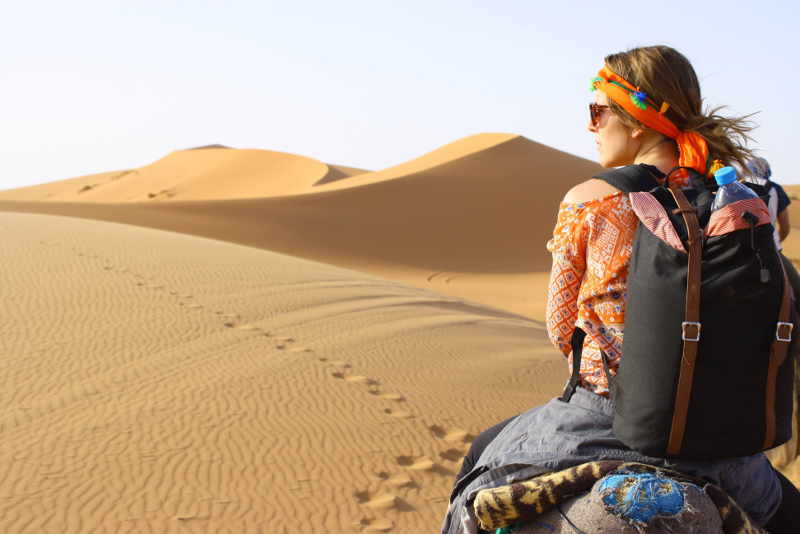 It seems impossible to imagine the picture of the desert without a line of elegant camels going across in a perfect harmony.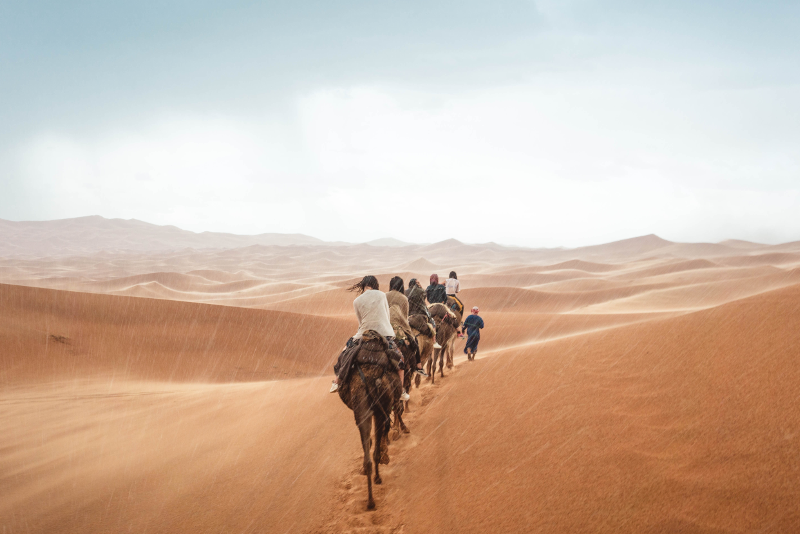 Enjoy the magic of the desert while you ride a camel through the dunes in an unforgettable experience. Camel riding is an activity that is increasing its popularity among people that visit the desert.
2 – Try dune bashing and experience a roller coaster ride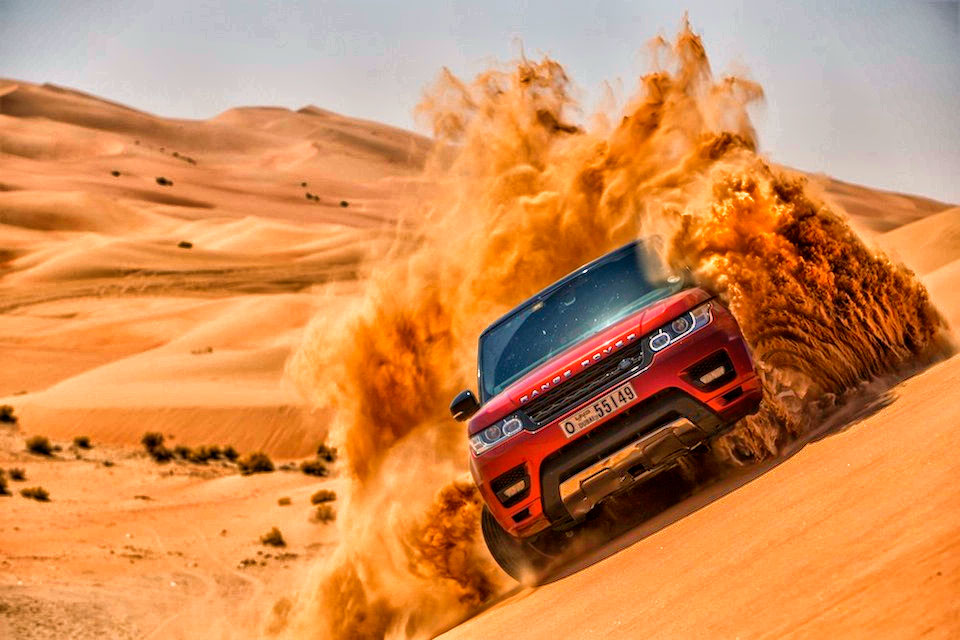 Experience a ride through the dunes that will get your adrenaline pumping.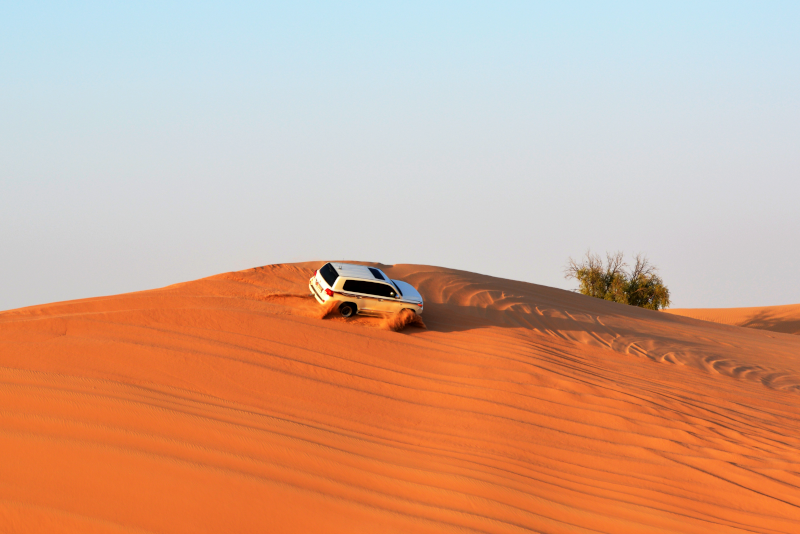 Join a dune bashing safari, which is basically a form of off-roading done on sand dunes in big 4X4 vehicles. It involves driving at variable speeds over sand dunes and maneuvering the car in a way that maintains balance while climbing the dune and descending it.
3 – Slide down dunes on a sandboard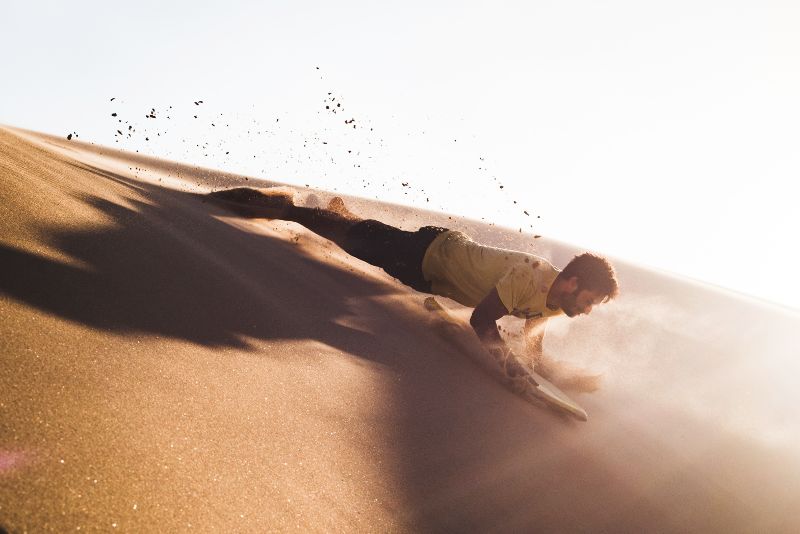 Enjoy the excitement of sandboarding, a popular activity that allows you to slide yourself along the dunes.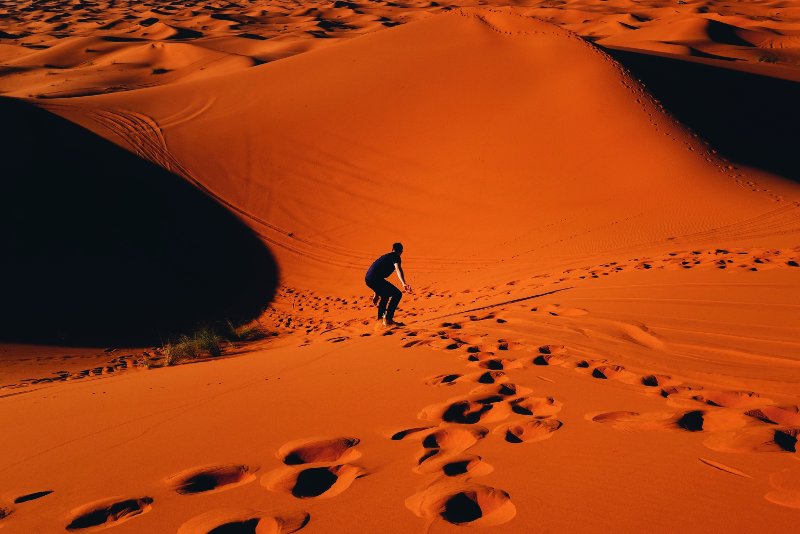 Try it, fun guaranteed! 🙂
4 – Go on a jeep desert safari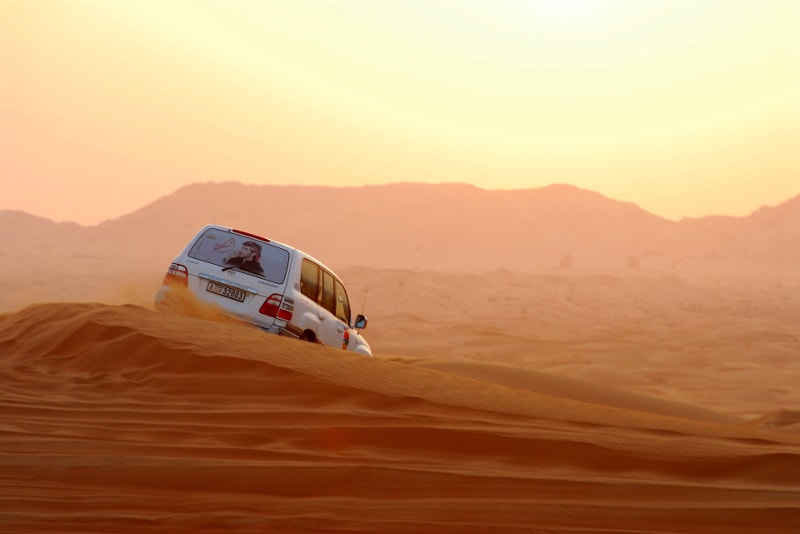 Experience the stunning beauty of the desert of Qatar by a private 4×4 vehicle that will take you from your hotel (or from the airport), and take you all along the dunes. Get amazing photos along the way.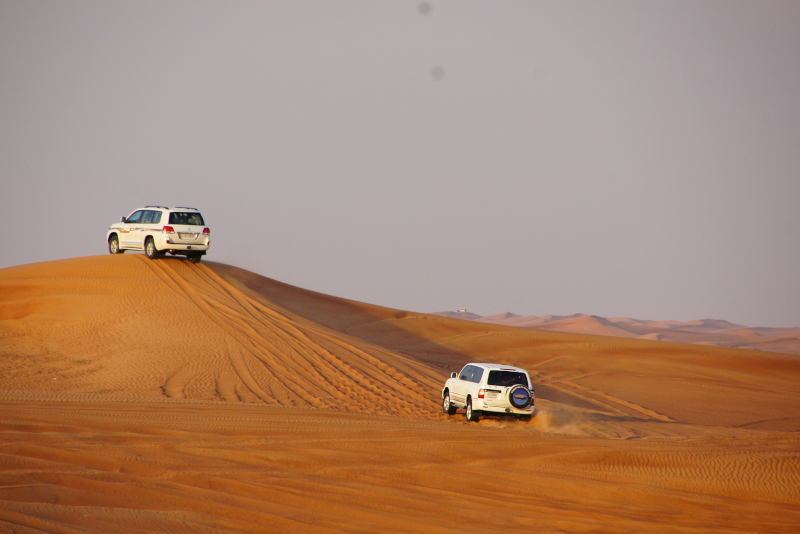 Usually, these tours are combined with many other activities such as dune bashing or sand boarding.
5 – Visit the Inland Sea of Khor Al Adaid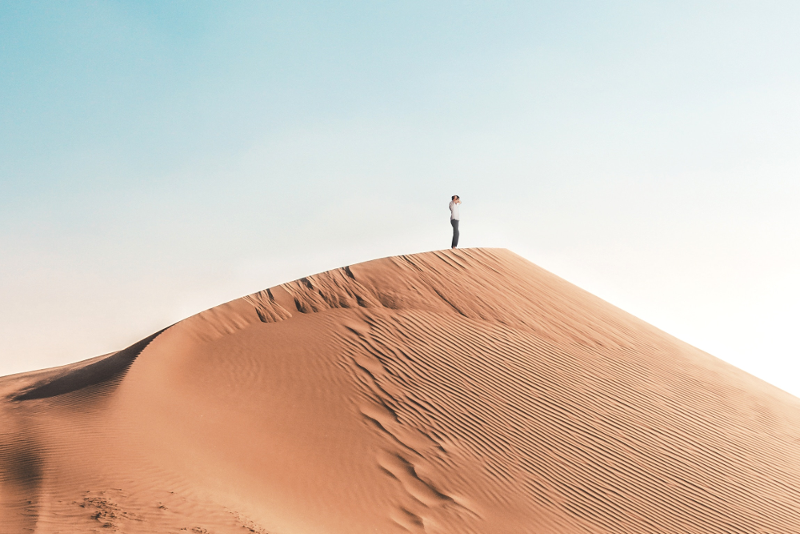 The Inland Sea of Khor Al Adaid is spotted just at 60 km from Doha. It is a UNESCO recognized natural reserve, a must-visit in Doha. The area presents a remarkable landscape where the dunes spill into the sea once they reach the sea coast.
It has its own ecosystem, home to a unique fauna composed of several species internationally rare or threatened (like turtles and dugongs), birds of regional and national importance.
The only way to access Khor Al Adaid is across the dunes, connected to the Arabian Gulf by a 10 kilometers channel. There is no other lagoonal system of this type found elsewhere in the world.
6 – Spend a night in a Bedouin camp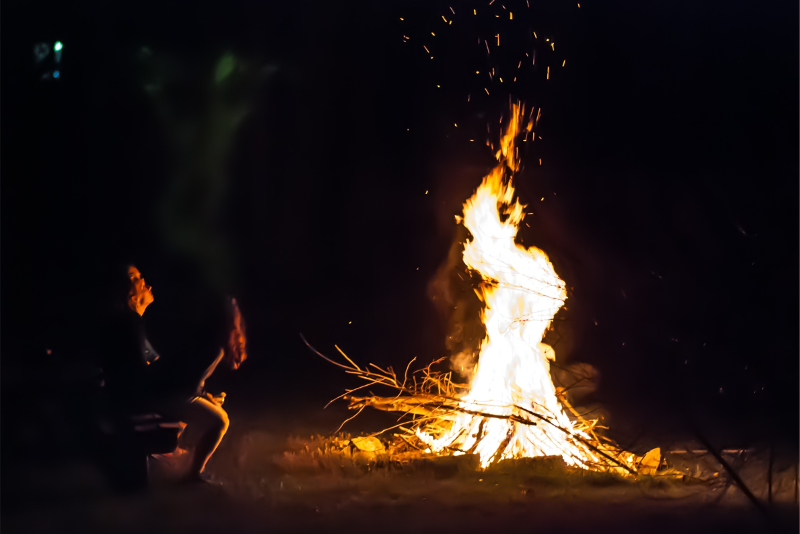 Spend a night in the desert in the heart of a Bedouin camp and taste some delicious Qatari dishes. Experience stargazing at night, while listening local music next to the bonfire.
7 – Do it all at once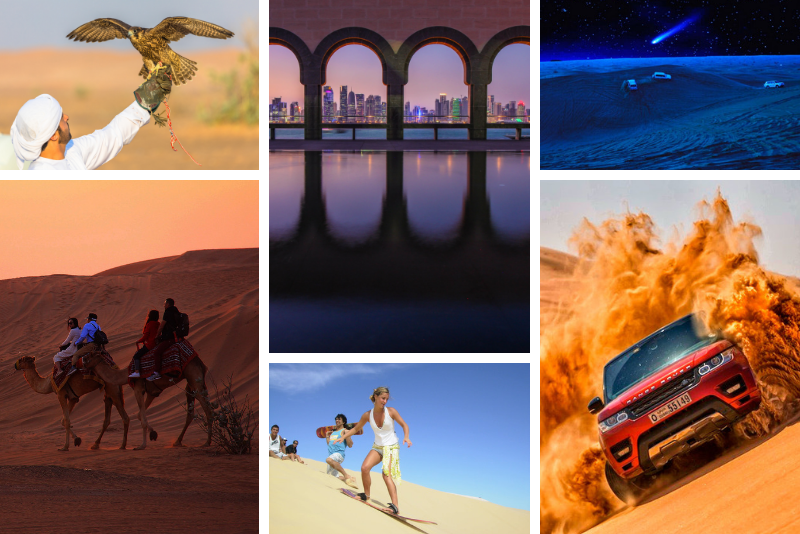 If you don't have much time in Qatar, don't worry, you can still make the most out of it!
Join a tour which includes a Doha city tour during the morning and go on a desert safari later in the day! What can be best? 🙂
Discover the most famous sites around Doha, like Souq Waqif, Doha Corniche or the pearl-Qatar, and then explore the desert with camel riding, dune bashing and sandboarding.
Travel tips
Wear comfortable clothes in light colours – cotton ones are recommended.
If you are spending the night in the desert, bring a jacket because the temperature drops down significantly.
Don't forget to put sunscreen on, wear a hat and sunglasses!
Dune bashing is not recommended for pregnant women and people with neck or back problems.