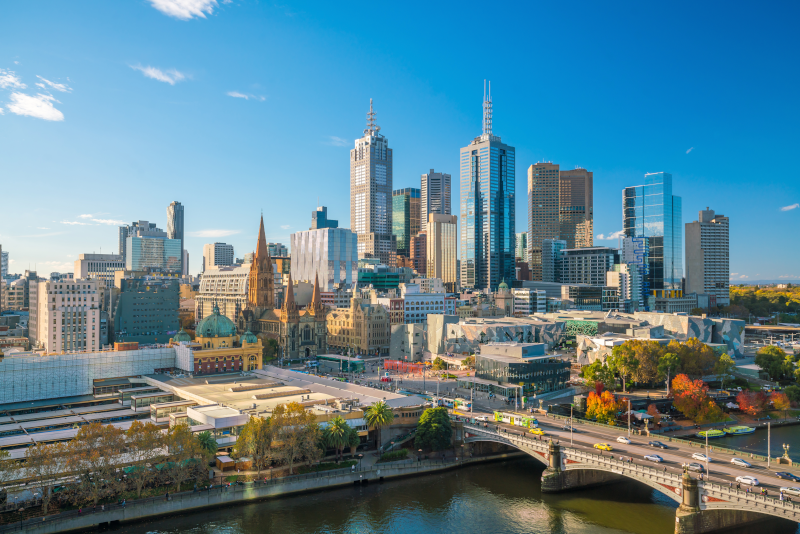 Looking for some fun day trips from Melbourne?
You may feel like you are missing out by just staying within the confines of Melbourne. Time to load up your car and go on a day trip to explore what the state of Victoria has to offer: stunning natural sites, gorgeous beaches, living historical towns, and breathtaking landscapes.
Escape the daily grind with our selection of day trips from Melbourne. Read on, take your pick and hit the road. 🙂
1 – Great Ocean Road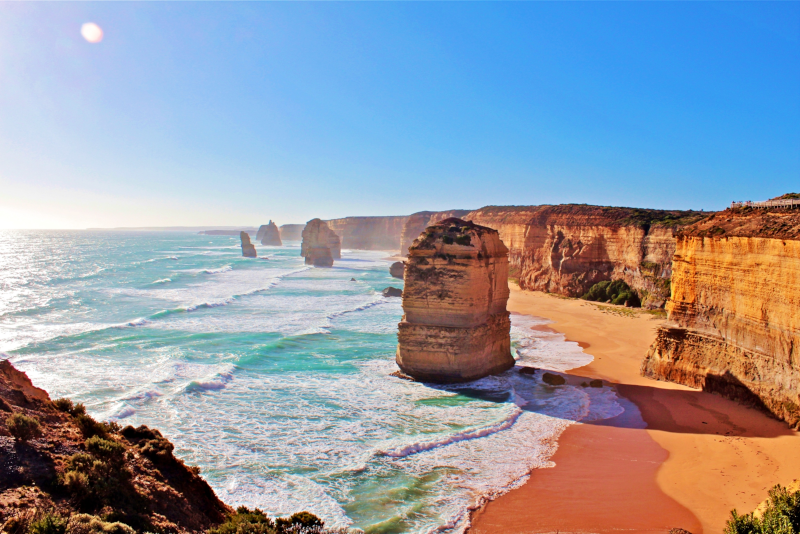 The Great Ocean Road is one of Australia's most iconic road trips. Witness the awe-inspiring sights of the Shipwreck Coast, including the Twelve Apostles, Loch Ard Gorge, and the Gibson Steps.
2 – Phillip Island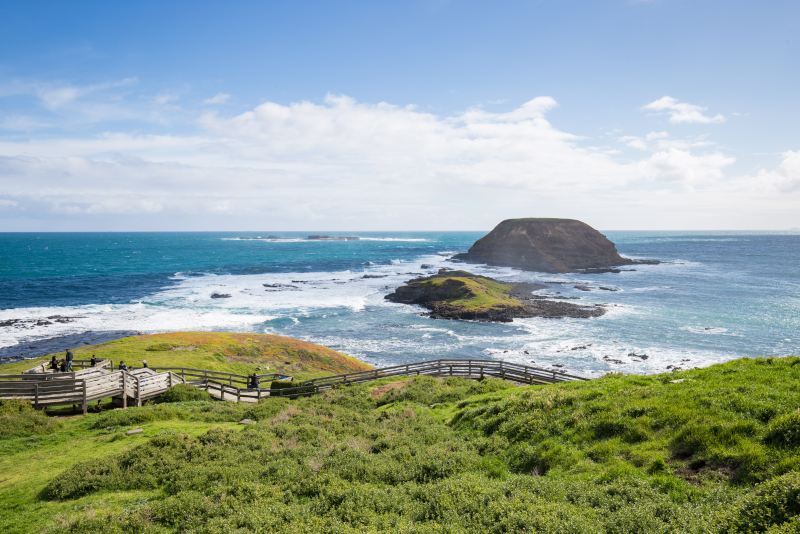 Well-known for its penguin parade, Phillip Island is rife with wildlife-watching opportunities. Experience the wonders of the 'Moonlit Sanctuary' conservation park and see wombats, koalas, kangaroos and much more!
3 – Yarra Valley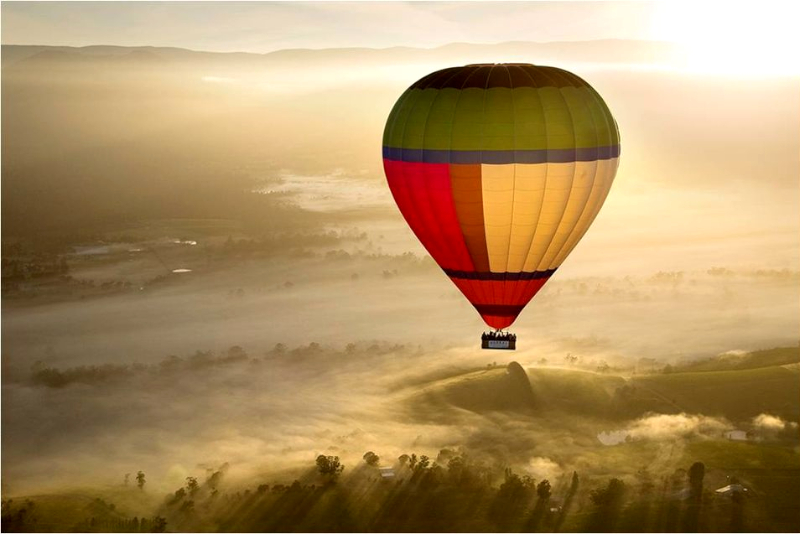 Start your day on a hot air balloon flight before touring world-renowned wineries and tasting luxury local chocolate. End the day with the rush of freefall while skydiving above Yarra Valley.
4 – Mornington Peninsula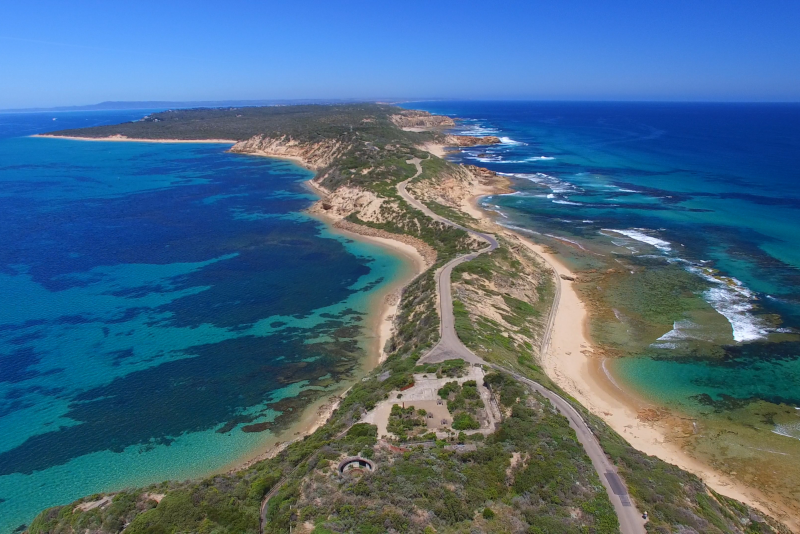 Treat yourself with the beautiful scenery and culinary treasures of the Mornington Peninsula.
Try renowned local eateries and taste regional wines and juicy strawberries (when in season). The Mornington Peninsula also boasts mineral hot springs and multisport day trips opportunities just an hour away from Melbourne.
5 – Grampians National Park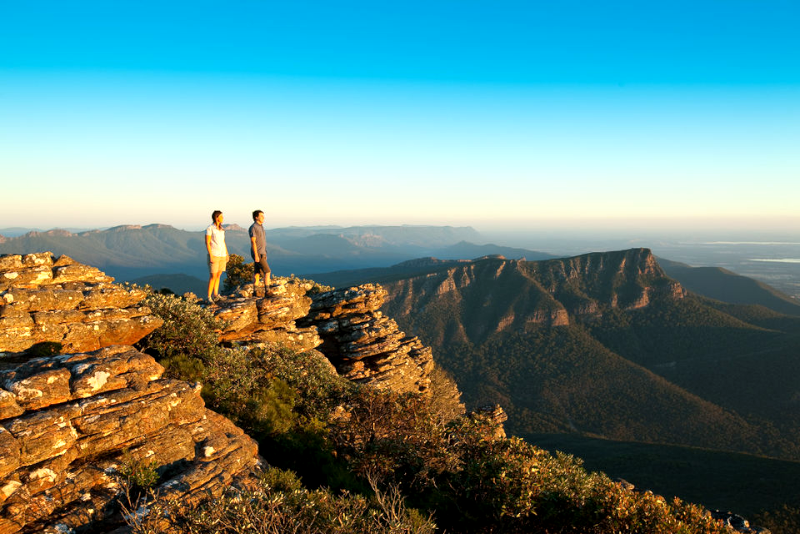 Spend a day exploring the Grampians National Park, a nature reserve known for its striking landscapes and the wondrous Mackenzie Falls. The site offers hiking tracks for all levels featuring some of the best natural sights in the Victoria state.
6 – Sovereign Hill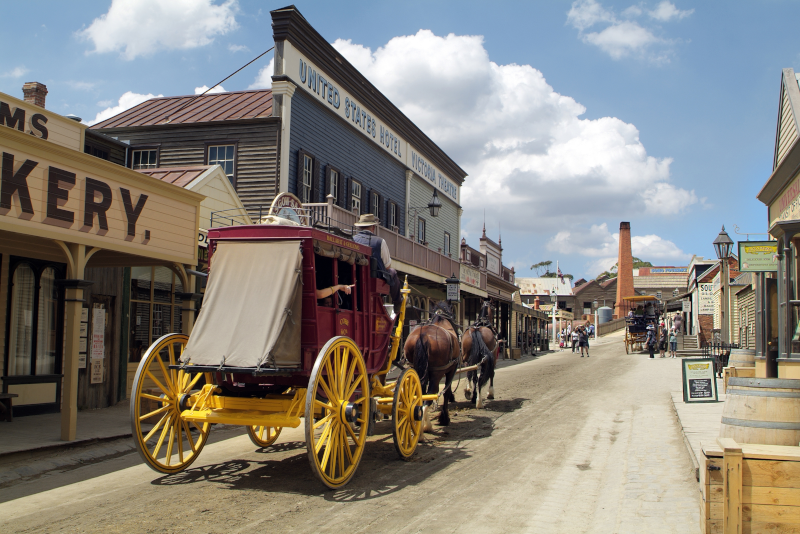 In the 1850s, a wave of gold-diggers came from around the globe to Victoria. Watch 19th century Australia come back to life at the Sovereign Hill open-air museum with its recreated old-style shops and traditional crafts.
7 – Dandenong Ranges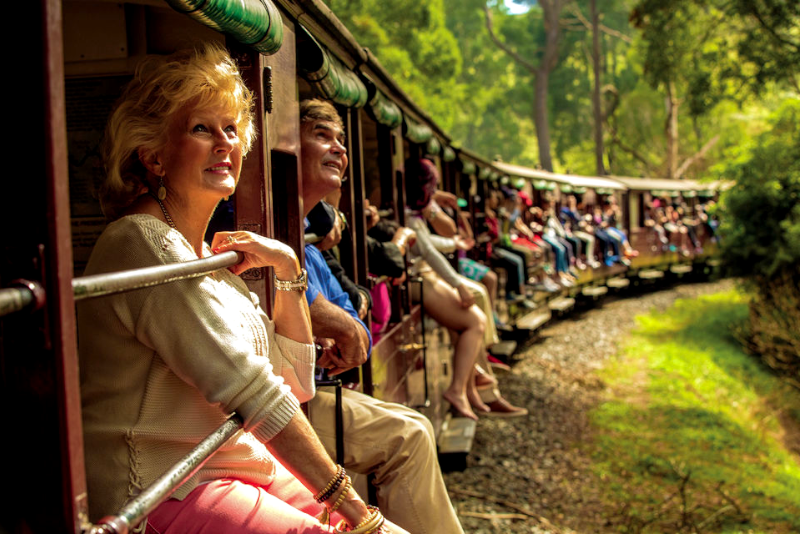 Take a ride on the famous Puffing Billy Steam Train through the dense Sherbrooke Forest. Live this experience on your way to the Dandenong Ranges, before learning about the history behind the Aboriginal sculptures of William Rickets Sanctuary as you walk amid the mountain ash trees.
8 –  Wilsons Promontory National Park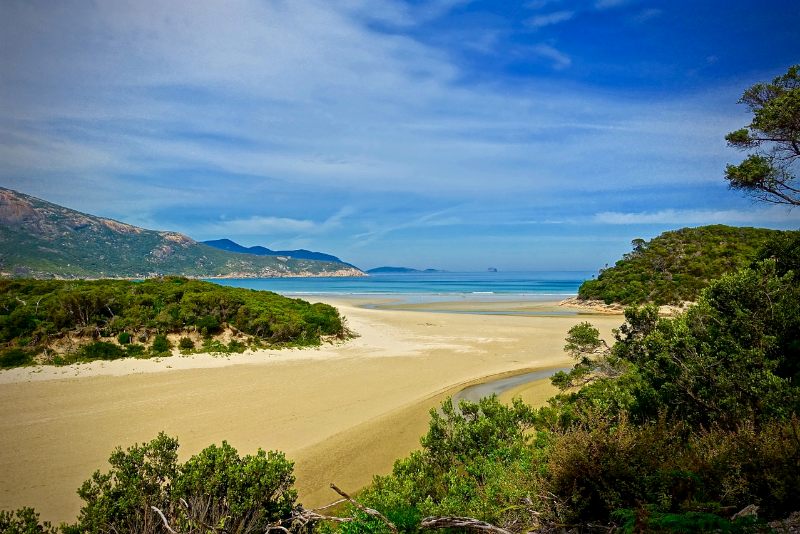 Victoria's largest coastal wilderness area is a favourite for locals and tourists alike."The Prom" is home to a plethora of kangaroos, emus, wombats, and exotic birdlife. Enjoy some of the best walking tracks in Australia and marvel at the pure white quartz sand of the well-named Squeaky Beach.
9 – Daylesford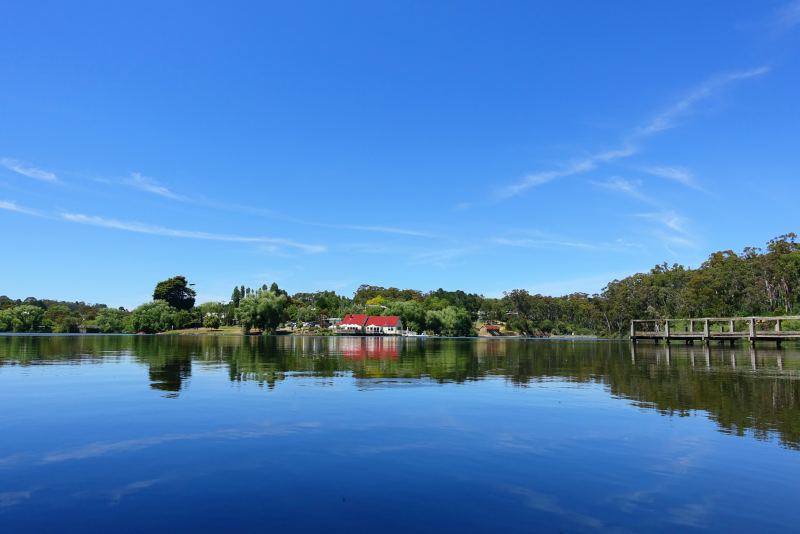 Daylesford is a destination of choice for foodies and wine lovers looking for a relaxing day trip. Indeed, the local Hepburn Springs is the perfect location for a relaxing escape in nature after a day of gourmet visit.
10 – Bellarine Peninsula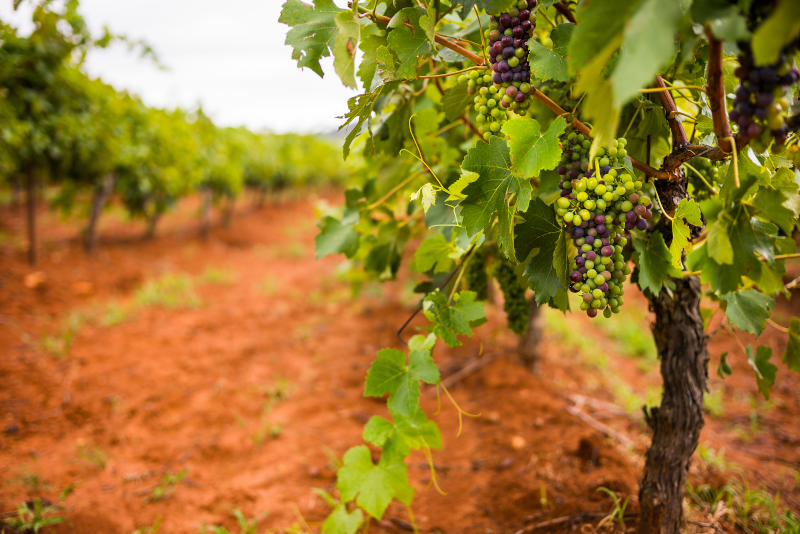 Enjoy a wine tour through the best boutique wineries of the Bellarine Peninsula. Sample local wines across the rolling countryside or enjoy a spa day at the local hot spring.
11 – You Yangs Regional Park

The You Yangs Regional Park is the perfect place for mountain biking. It boasts over 50km of thrilling trails for riders of all ages and ability. The park is also famous for its bird-watching, rock-climbing, and abseiling opportunities.
12 – St Kilda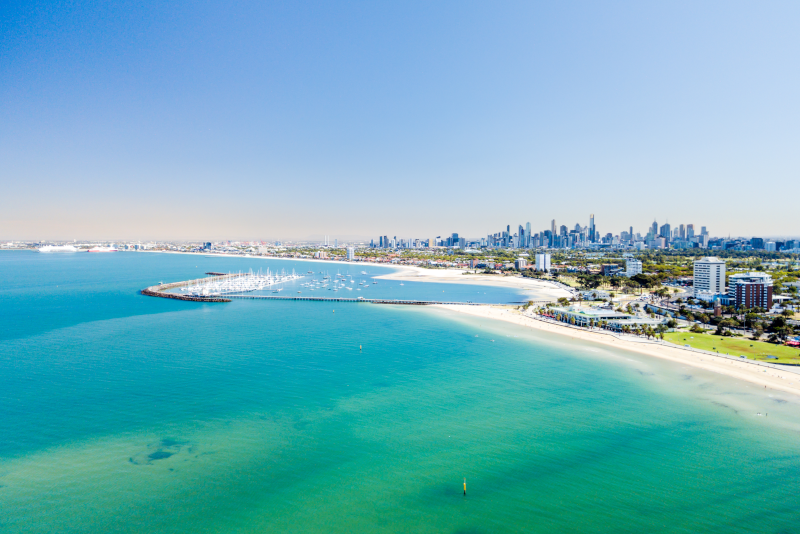 Even though St Kilda is part of Melbourne's suburban area, it deserves its place on this day trips list (or even an overnight stay). There, you'll find a massive white-sanded beachside, a thriving nightlife, and the notorious Sunday Esplanade Market and Luna Park as well as some of the best eateries in the city.
13 – Torquay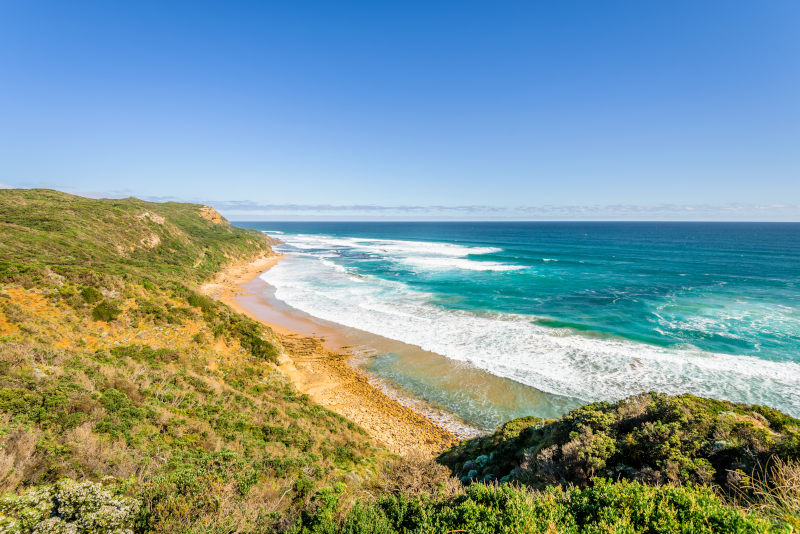 Just an hour away from central Melbourne, Torquay is the starting point of the Great Ocean Road and a legendary surf spot. It's a great place to spend a fun, relaxing day with family or friends (or to make friends) on a lovely beach.
14 – Blue Lotus Water Garden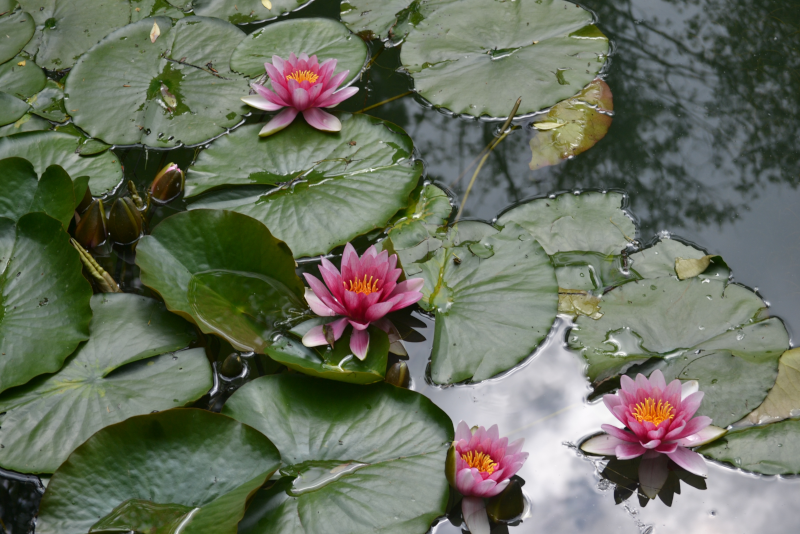 Blue Lotus Water Garden is a seasonal garden, meaning its only open for a few months each year, often between late December and early April. Take a stroll around the gardens where water lilies and blooming lotus flowers cover ponds and lakes.
15 – Healesville Sanctuary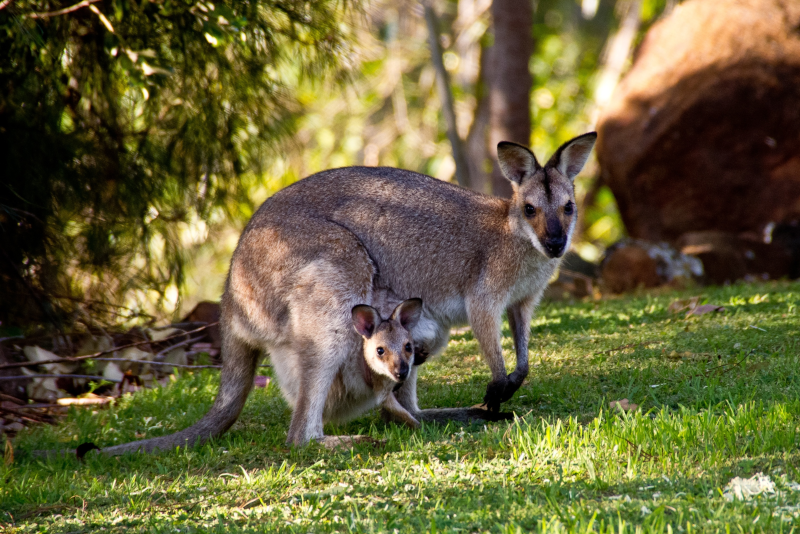 In the heart of the picturesque Yarra Valley, this sanctuary is the best spot in Australia to see and interact with local wildlife in their unspoiled natural habitat. There, you'll meet kangaroos, koalas, wombats and platypuses, the sanctuary's most iconic species.
16 – Kryal Castle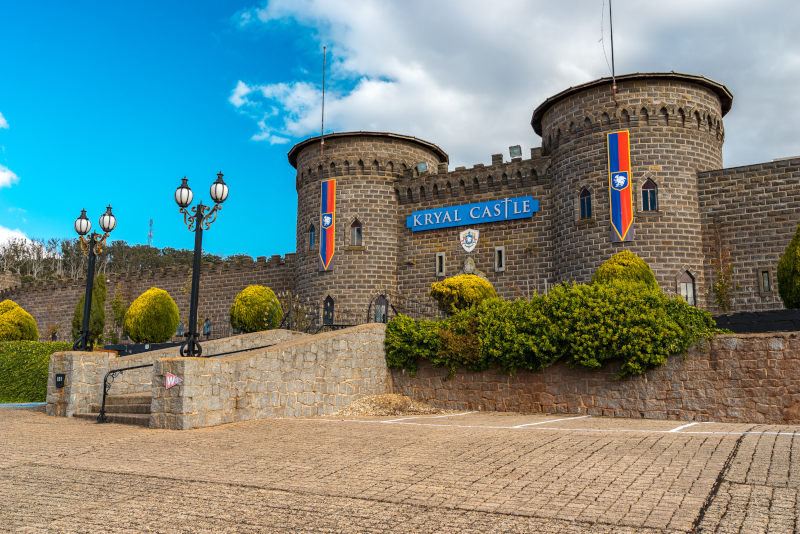 Welcome to Kryal Castle, the place where myths and legends come alive. Enjoy a day of wholesome family fun as you watch knights battle in a medieval joust, get lost in the maze or learn the ancient art of archery at the only replica medieval castle in Australia.
17 – Great Otway National Park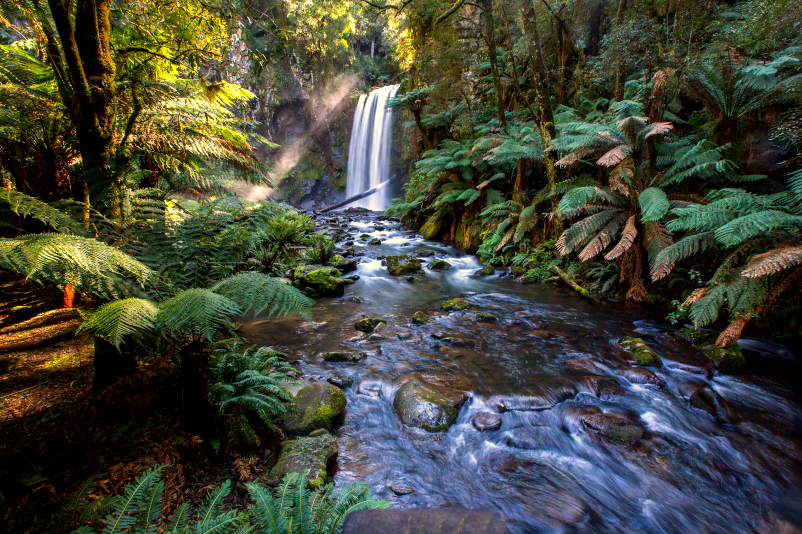 The Otways is well-known for its steep forested ridges, deep valleys of tall forests and ferny gullies spilling over spectacular waterfalls which you'll get to see along its great walking tracks.
18 – Werribee Open Range Zoo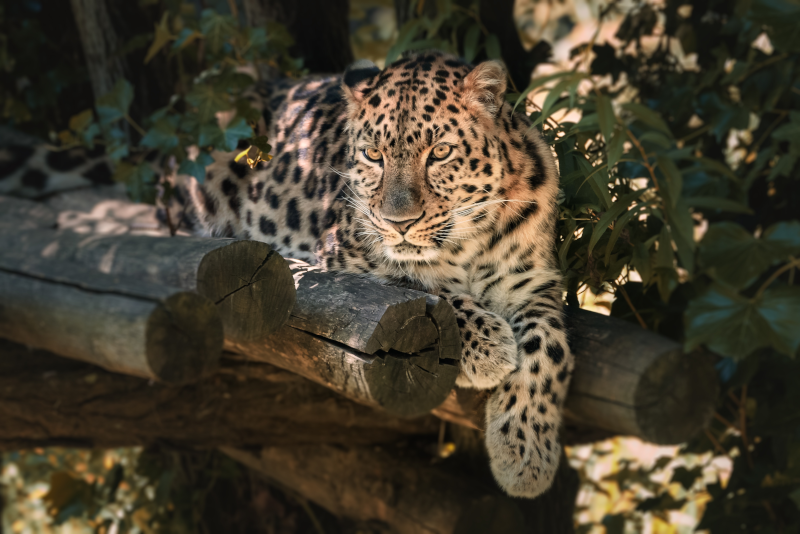 Take in fantastic views over the Werribee River and the zoo's African savannah. Be surrounded by magnificent wildlife, including rhinos, giraffes, gorillas and more just 30 minutes from Melbourne.
19 – Lake Mountain Snow Resort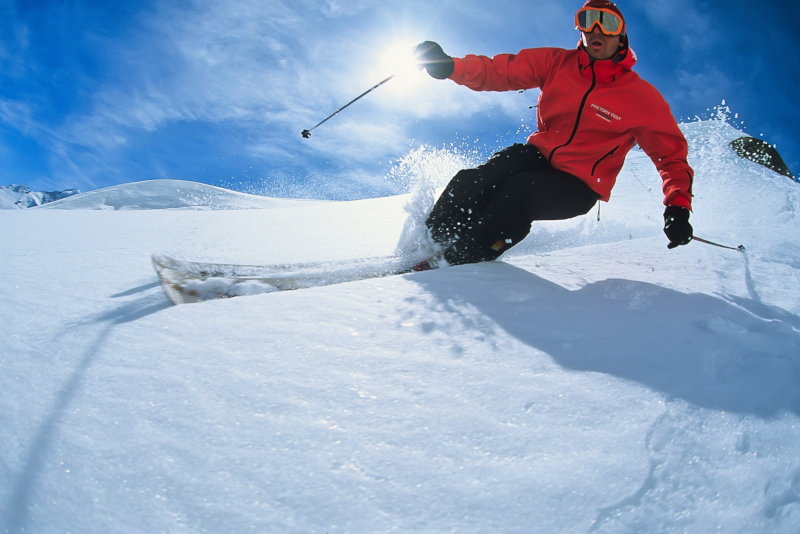 Lake Mountain is Melbourne's closest snow resort. Explore miles of cross-country ski tracks and toboggan fields and zip line down the mountain just 2 hours away from Melbourne.
20 – Bendigo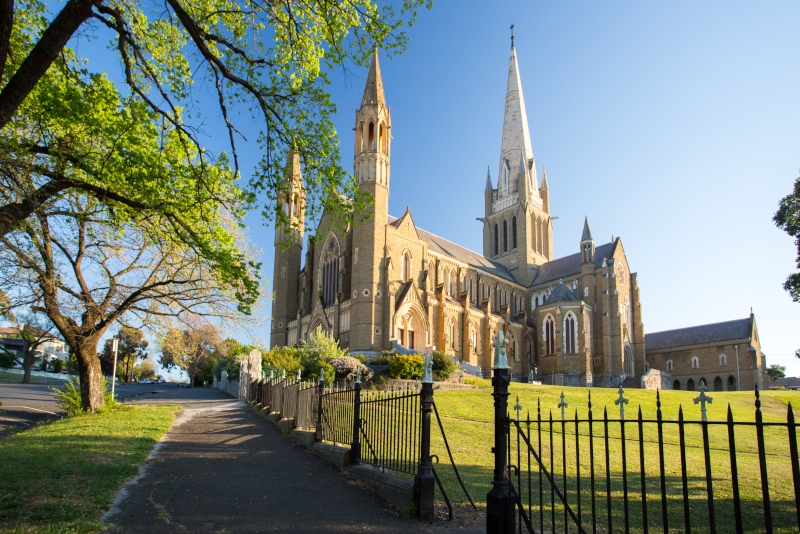 Just a two-hour drive from Melbourne, Bendigo was a gold rush boomtown in the Victorian era. Bendigo's Central Deborah Gold Mine offers a fascinating insight into Victoria's past. You can pick from three tours: the 'Mine Experience,' 'Underground Adventure' or – for the most adventurous – the 'Nine Levels of Darkness.'
21 – Geelong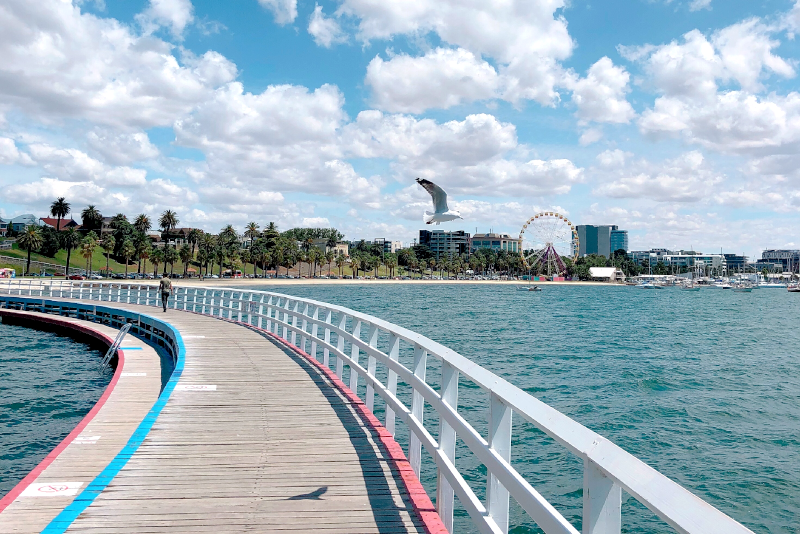 Geelong is only an hour away from Melbourne, but the city has a radically different atmosphere. There's enough to see and do to fill a day or two. Among other things, the town has waterfronts, gardens, art galleries and, of course, plenty of charming cafes and bars to go around.
22 – Alfred Nicholas Memorial Gardens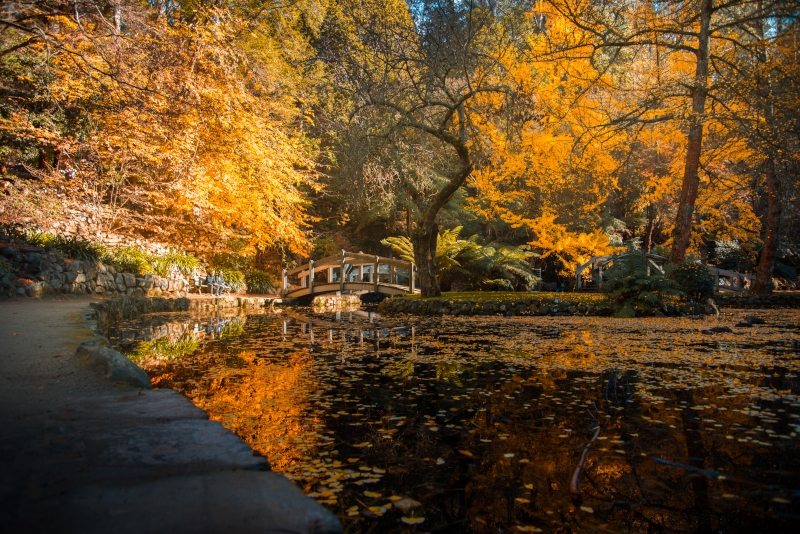 Located deep within the Dandenong Ranges, the Alfred Nicholas Memorial Garden is as close as you'll come to an authentic secret garden. Enjoy a walk in its maze of paths shaded by massive mountain ash trees. The garden is also home to colourful birdlife and Australian native flora keeping the interesting view all-year-round.
23 – Hanging Rock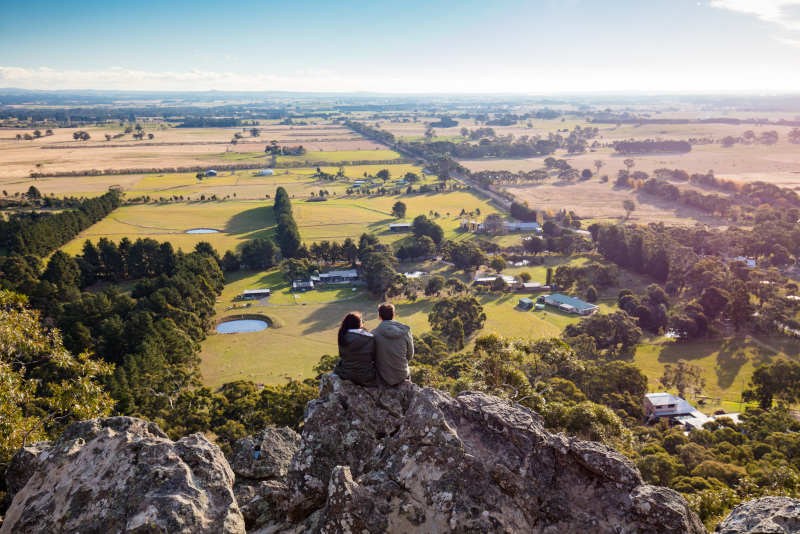 Hanging Rock was made famous by Peter Weir's 1975 movie "picnic at hanging rock", now it is the venue for rock concerts and the New Years day horse races. Just 1 hour from CBD, you can take walks on the trails and paths that weave through the reserve across the unusual 6.25 million-year-old magma formation.
24 – The Big Drift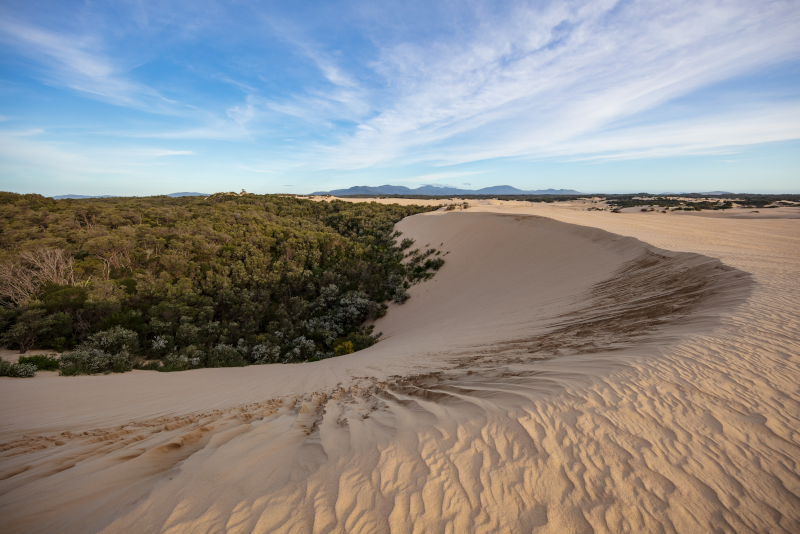 Did you know there were dunes just over two hours south of Melbourne? Found in the Wilsons Promontory Park, the Big Drift deserves of a day trip of its own. Walking through this miniature desert will make you feel like you're in another world.
25 – Stevenson Falls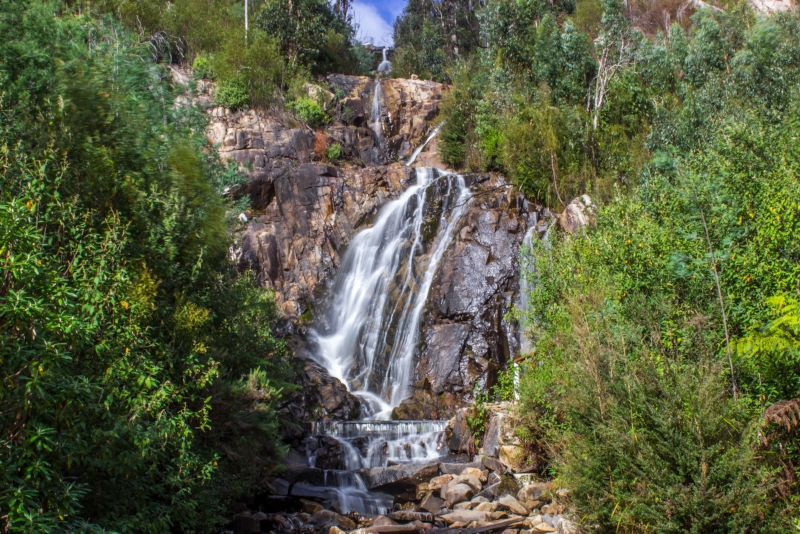 Take a visit to the stunning Stevenson Falls, some of the tallest waterfalls in Victoria. The falls are composed of 5 cascades with a cumulative 122-meters drop. Enjoy a pleasant nature walk along the river to the base of this mesmerising waterfall.
26 – Lavandula Swiss Italian Farm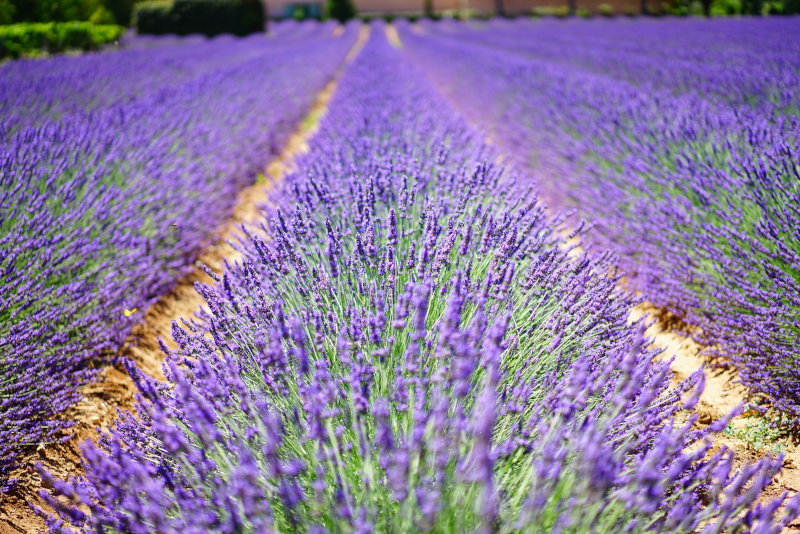 No, it may look like it, but you are not in France. These European-style gardens can be found in Shepherds Flat in northwest Victoria. Take a relaxing stroll through the lavender farm, vegetable, and herb gardens before getting your drink of choice at the on-site café.
27 – Queenscliff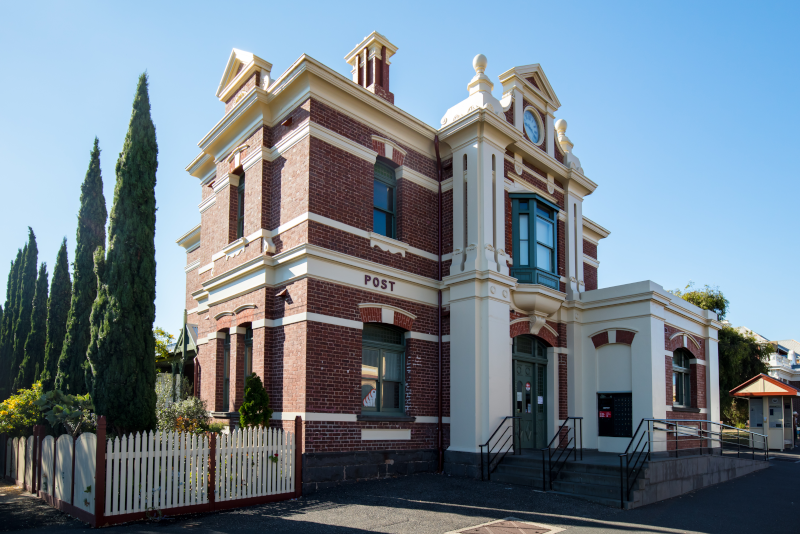 There are endless opportunities for water activities on Port Phillip Bay. Many of Queenscliff's heritage-listed 19th-century buildings have been converted into hotels, restaurants and art galleries.  
28 – Organ Pipes National Park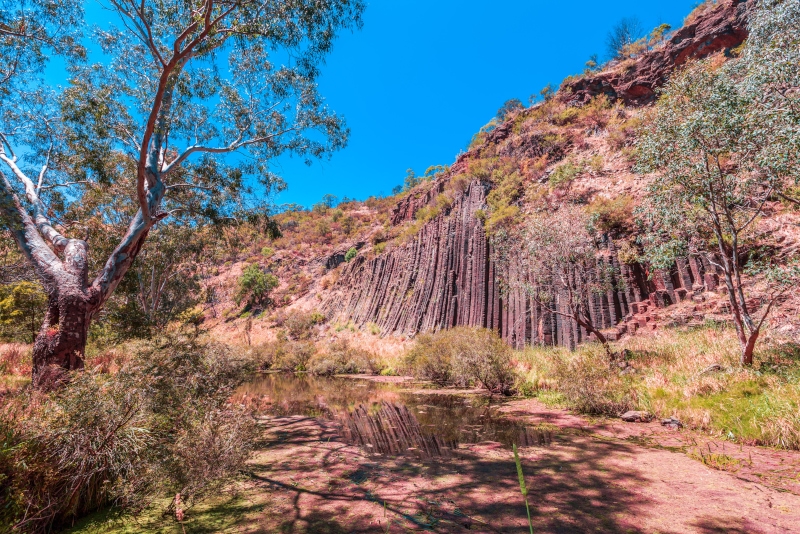 Hidden beyond the busy road is a surprising prehistoric molten lava formation. The Organ Pipes formed about 400 million years ago and are now home to wedge-tailed eagles, cockatoos, and curious travellers looking for a pleasant hike and picnic spot.
We hope you liked our list of the best day trips from Melbourne. Have a nice journey 🙂