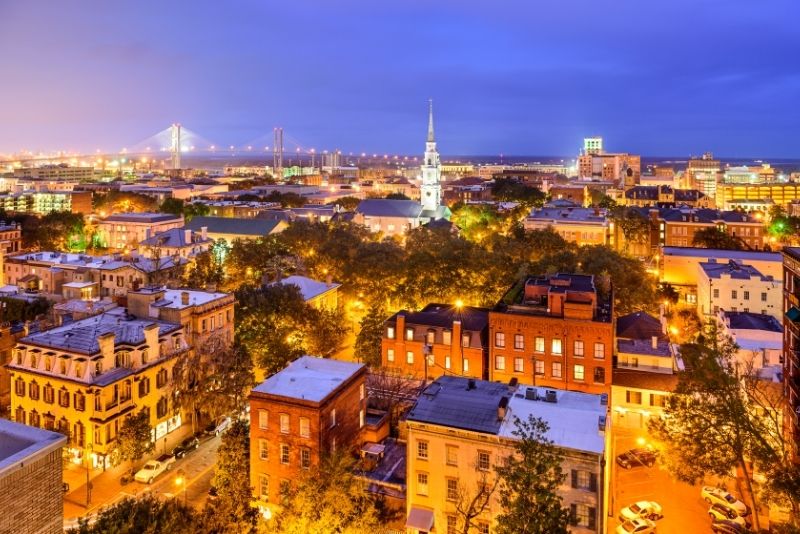 The best way to explore one of the most haunted cities in America is in the company of local ghost-hunters, professional storytellers, and history buffs. Whether you want to cruise the sinister streets after dark in a convertible hearse, or fancy combining spooky stories in cemeteries with a spot of bar-hopping, Savannah ticks all the boxes.
Read on to discover the best ghost tours in Savannah, which include everything from family-friendly jaunts to chilling adult-only walks.
If you want to go straight to the deals, check out our page about ghost & paranormal activity tours in Savannah.
1 – Private Narrated Haunted Hearse Ghost Tour of Savannah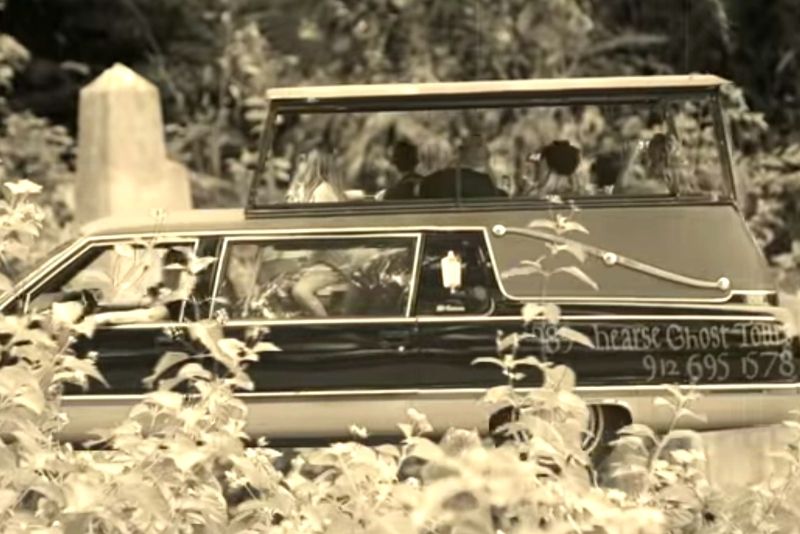 Operated by: Hearse ghost tours
Be part of your very own goofy procession as you crawl through the historic streets of Savannah in a real-life convertible hearse. Sit back and enjoy hearing ridiculous tales of grisly goings-on as you pass the most haunted houses in town.
The modified hearse seats eight guests in the space that was once used to transport thousands of bodies to their final resting place. Have fun touring some of the most beautiful spots in the city, with the elevated roof giving you superb views in every direction. Hotel pick-ups are included on this unusual 1.5-hour guided Savannah ghost tour.
2 – Savannah History & Haunts Candlelit Walking Ghost Tour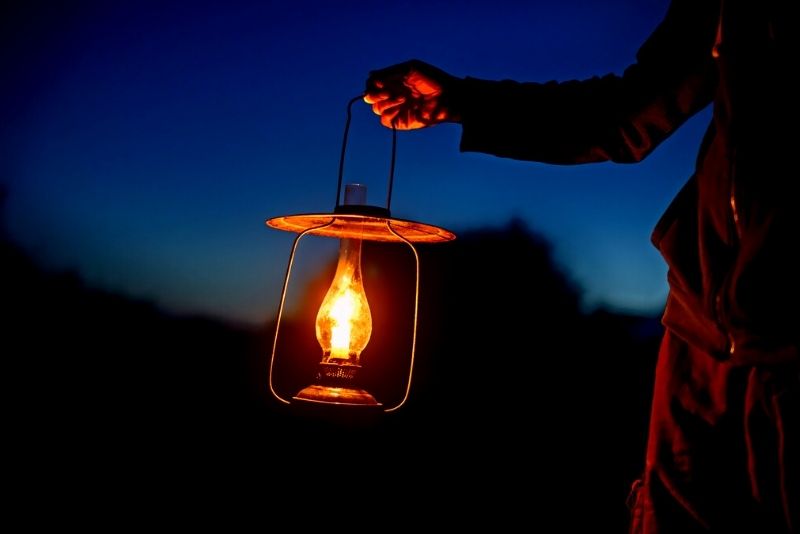 Operated by: Savannah History & Haunts
Delve deep into Savannah's historic legacy on this informative 1.5-hour walking ghost tour. Uncover mysteries, murders, and executions as you follow your guide's glowing lantern along atmospheric cobbled streets lined with moss-draped oak trees.
Visit the famous Chippewa Square for an insight into the ravages of the 1812 War and discover some of the secrets of antiquity that most excursions miss. This candlelit Savannah walking tour expertly combines sightseeing with an engaging retelling of the past, and a few added ghosts. There is a choice of departure times to suit your schedule and the tour is suitable for all ages.
3 – Haunted Savannah Pub Crawl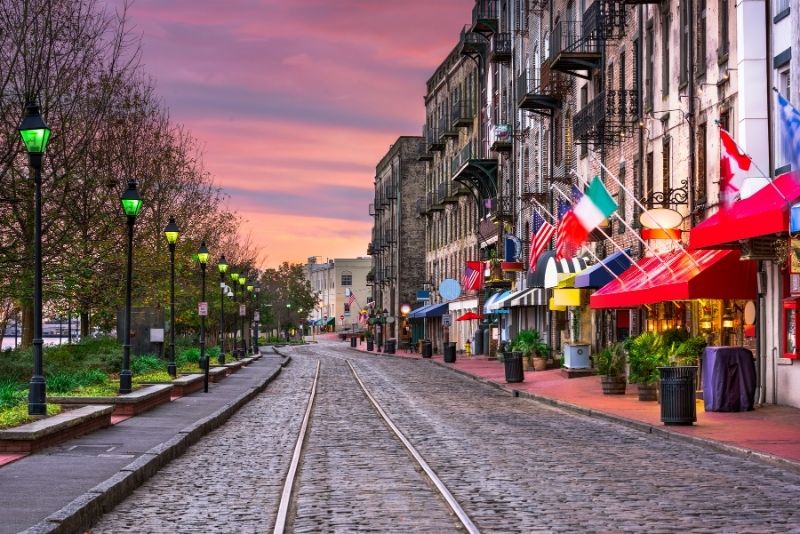 Operated by: Haunted Savannah PubCrawl
Stay hydrated and keep the courage levels topped up as you stroll through the streets of Savannah on this evening pub crawl. This customizable Savannah bar tour lasts around 90 minutes, with stops at up to five pubs along the way, depending on how thirsty you are feeling. You can even take your drink with you on the guided walk.
Discover why Savannah is known as the most haunted city in America and visit spooky sites that have been home to many eerie unexplained occurrences. Drinks are not included in the ticket, and participants must be 21 years or older.
4 – Savannah's Ghost City "Dead of Night" Walking Night Tour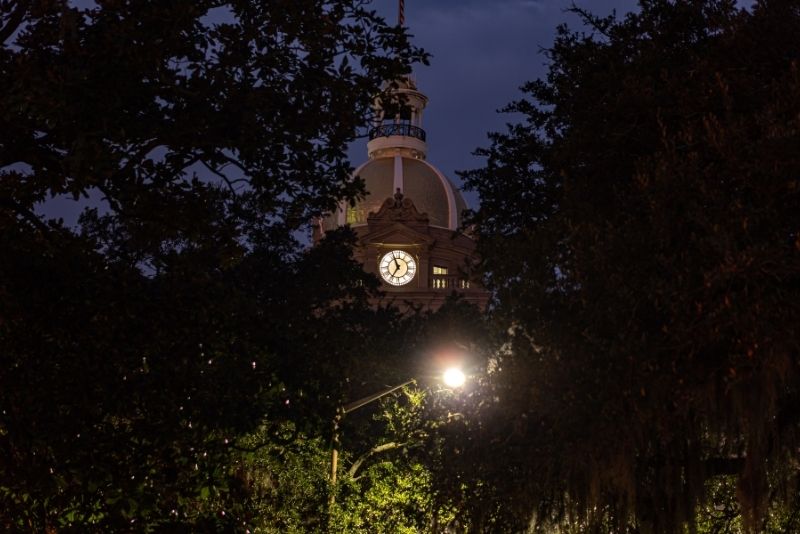 Operated by: Ghost City Tours Savannah
Watch out for demons lurking in the dark shadows on this 1.5-hour Savannah ghost tour. Tiptoe among the gravestones in the macabre Colonial Park Cemetery and pay your respects to Tomo-Chi-Chi, a 17th century Yamacraw chieftain who played an important part in the city's early history.
Stop at Marshall House, a beautiful historic hotel hiding a haunting past, and walk in the footsteps of some of Savannah's most notorious characters. Your final stop is "The Hanging Square" where the spirit of Alice Riley – the first woman to be executed for murder in Georgia – still lingers at night.
5 – Genteel and Bard's Savannah Dark History and Ghost Walking Tour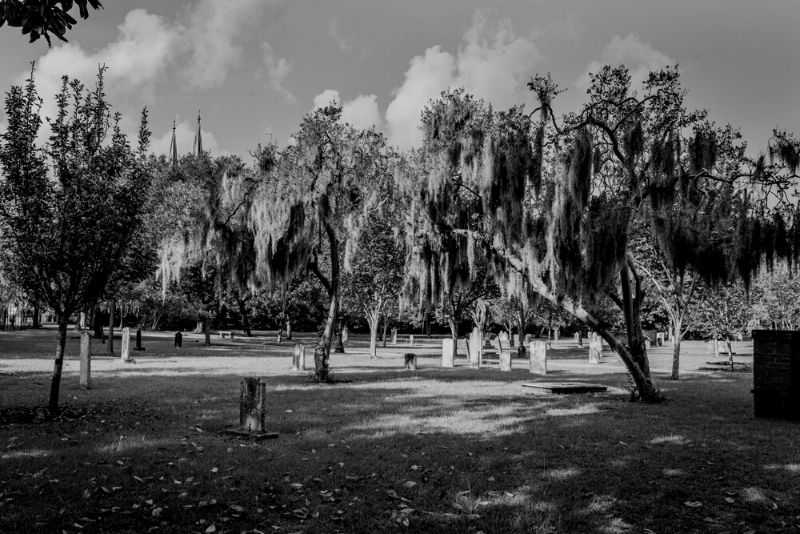 Operated by: Genteel and Bard
Pull on your audio headsets and step into the murky past of secretive Savannah as you wander through dimly lit streets during an interactive ghost walk. Based around immersive storytelling, this paranormal outdoor tour lasts a couple of hair-raising hours.
Listen to stories of undying love from beyond the grave at Juliette Gordon Low's birthplace and be thankful that a few centuries separate you from the horrors of the plague in Colonial Park Cemetery. Mysterious apparitions may join you outside 12 Oglethorpe, which will seem harmless once you have heard horrifying tales of suicide and murder at Sorrel Weed House.
6 – Spooky Savannah Haunted Pub Crawl and Walking Ghost Tour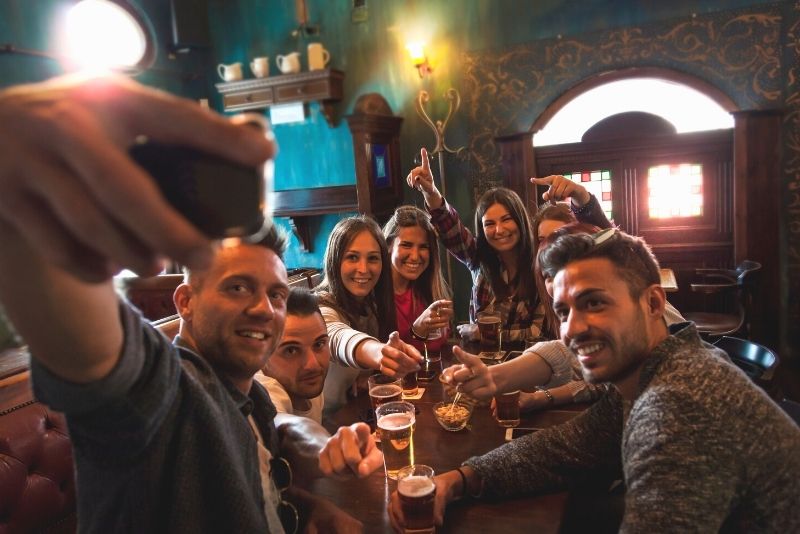 Operated by: Spooky Savannah Ghost Tours
Explore behind the spooky scenes of the famous Moon River Brewing Company, one of the most haunted buildings in the world. Enjoy privileged access inside this 200-year-old premises, where the ghosts of gamblers and dying hospital patients give sinister insights into the pub's patchwork past.
Continue your 2-hour walking tour through the cultural district, stopping at a couple of other haunted pubs for liquid refreshments and intriguing tales of local lore. This is one of the best ghost tours in Savannah, bringing together excellent locally brewed beer and a haunting city history. Drinks are not included in the ticket price.
7 – Fraidy Cat: The Family Fun Ghost Tour of Savannah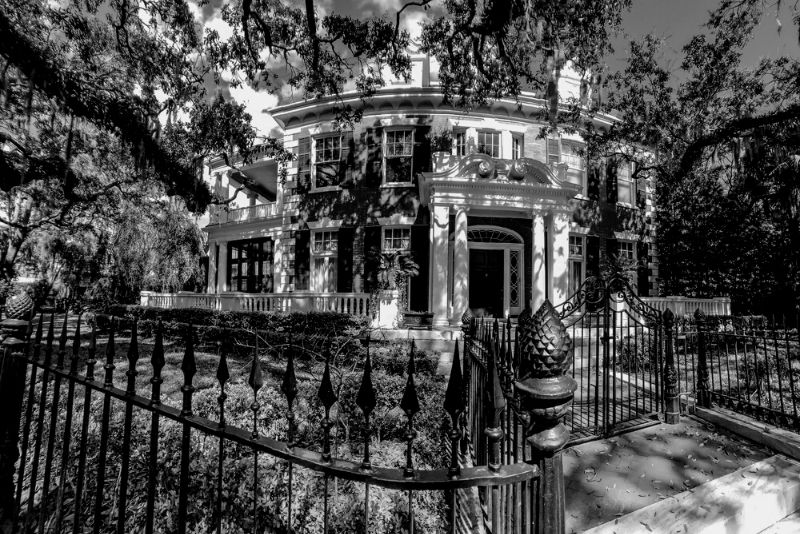 Operated by: Mad Cat Tours
Find out where the most active spirits lurk during this family-friendly Savannah ghost tour. Walk through America's famously haunted city, discovering enchanted mansions, secret burial grounds, and spooky parks. This is a fact-based tour, packed with lots of first-hand historical accounts to bring the stories to life.
Explore places that few locals know about, and learn how civil war, countless revolutions, and the colonial age have all shaped the city over the years. Group sizes are kept small to make sure your 1.5-hour experience is intimate, and there is the opportunity to customize tours for both groups and individuals.
8 – Creepy Crawl Night-Time Haunted Pub Walking Tour of Savannah's Historic District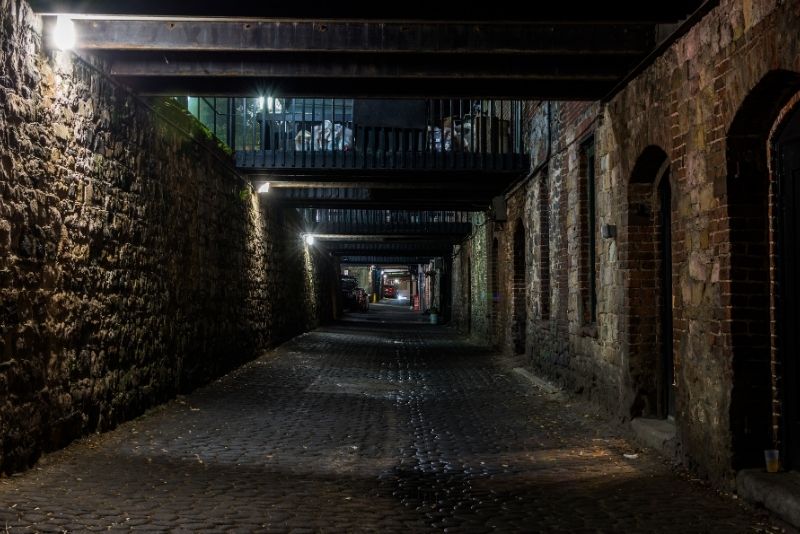 Operated by: Savannah By Foot
Your evening thrills begin at the Six Pence Pub, a British-style inn famous for its excellent ale and the supernatural residents who often play tricks on the staff. Use your complimentary custom-made cup koozie to carry your favorite drink along on the 2-hour Savannah pub tour for an extra dose of fortitude.
Revel in the lively nightlife scene at four different pubs and bars, each with its own creepy tales to tell. See if you can capture mysterious orbs and maybe a ghost or two with your camera as you explore spooky squares, eerie cemeteries, and dark streets.
9 – Sixth Sense Savannah Walking Ghost Tour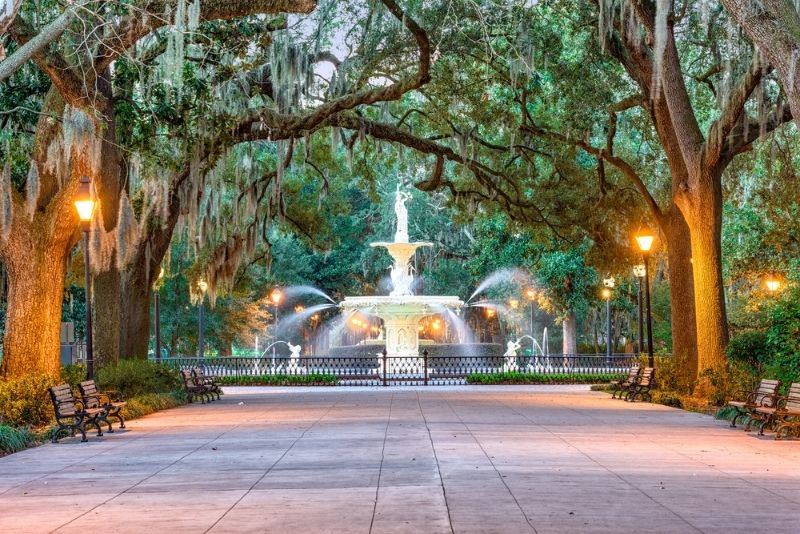 Operated by: Jones Street Productions Inc
This adults-only ghost tour transports you back to a time when murder and mystery were just part of everyday life here in this shadowy city. Discover the truth behind Savannah's famous voodoo rituals and find out why exorcisms are such an important part of life and death.
Spend an electrifying couple of hours roaming the streets of Savannah alongside the restless spirits of the dead. Will tonight be the night you encounter your first poltergeist? The expert local guide will dive deep into the history of morgue tunnels, disembodied spirits, and pre-colonial specters on this hair-raising original ghost walk.
10 – Uncensored Zombie Walking Ghost Tour (Ages 18+)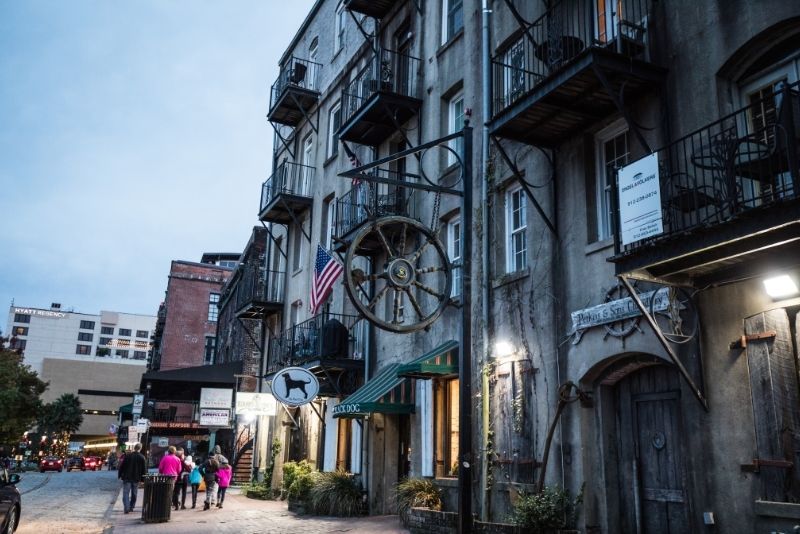 Operated by: Blue Orb Savannah Ghost Tours
This Savannah ghost tour blends professional storytelling with some of the city's top photographic sites for a truly memorable evening walk. Join your licensed guide, who could be an author or a playwright, for an educational and fun amble through the historic district of Savannah.
The spirits come out to play after dark, so the 2-hour excursion starts at 9.45 pm to give you the best chance of experiencing some ghostly goings-on. This zombie walking tour is a great introduction to the haunted past of Savannah, and you are welcome to bring a cocktail or beer along for the ride.
11 – Savannah's "Got Ghosts?" Paranormal Activity Guided Walking Tour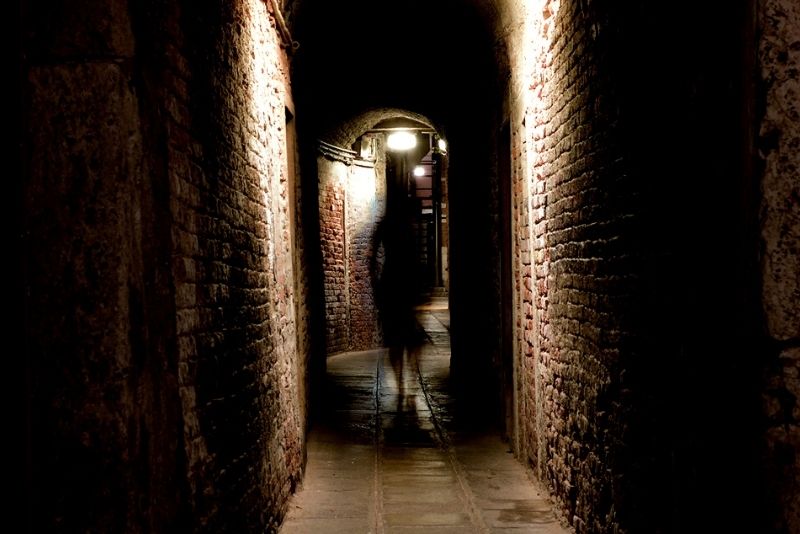 Operated by: Exploration Point Tours
If you want to spend a couple of hours tracking down ghouls rather than having a history lesson, this ghost tour is for you. Your guide is Patrick Burns, an internationally renowned paranormal investigator and star of the popular 'Haunting Evidence' TV series. He is an expert in searching for signs of real supernatural activity at some of Savannah's most sordid sites, and will turn you into an amateur ghost detective in no time.
There will be plenty of photo opportunities as you explore Savannah's most haunted district, so keep your camera at hand. Hotel pick-ups are not included.
To compare all the ghost tours available in Savannah, look at our page about ghost & paranormal activity tours in Savannah.