Feel the hairs on the back of your neck stand to attention during these spine-chilling New Orleans ghost tours. Explore the heart of the haunted French Quarter on foot or by bike, and discover tales of sinister vampires, vengeful witches, and troubled ghosts.
Dare to tread in the footsteps of voodoo queens in dark cemeteries and admire the beauty of mansions that hide an unsavory past on the best New Orleans ghost tours in town.
1 – New Orleans Ghost, Voodoo & Vampire Walking Tour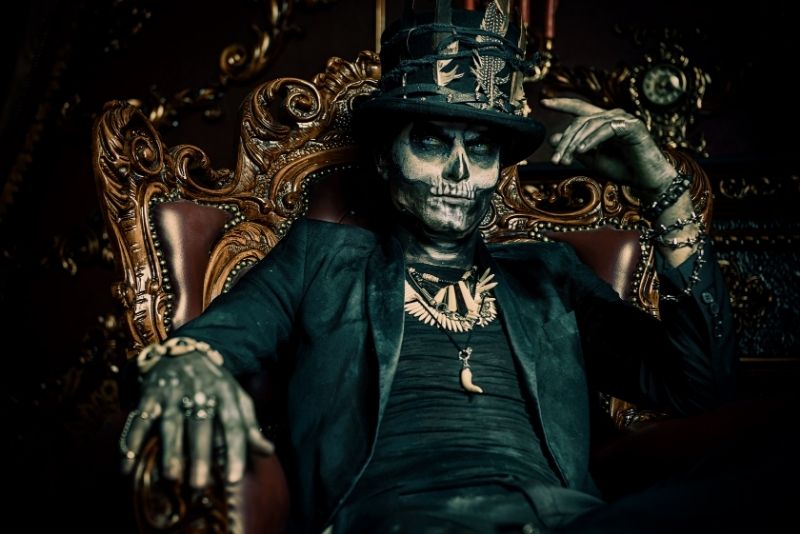 Operated by: Witches Brew Tours
Journey through the haunted history of New Orleans on this 1.5-hour evening walking tour, listening as your local guide recounts tall tales of the paranormal. Discover the city's voodoo heritage, and gasp at audacious legends where wicked witches and vengeful ghouls share center stage.
This New Orleans Ghost tour takes in some of the most eerie sites in the city by night, in a small group setting to give you courage. Stop at creepy premises like Lafitte's Blacksmith Shop Bar, and the New Orleans Pharmacy Museum, before learning about the first North American vampires at the Old Ursuline Convent Museum.
2 – New Orleans French Quarter, Voodoo and Cemetery History Tour
Operated by: Witches Brew Tours
Enjoy a narrated walking tour of the spookiest corners of New Orleans on this 1.5-hour day tour. Breathe in the powerful scent of voodoo shop herbs and discover why this mysterious religion is often misunderstood by outside society.
Admire the architecture of Creole houses in the French Quarter, and at the cemetery find out about above-ground burying traditions in the city. Keep your camera handy for photographing the imposing cathedral in Jackson Square, and hear about the voodoo rituals of the 1800s which were performed in Louis Armstrong Park. The tour covers about a mile so comfortable shoes are advised.
3 – New Orleans: 5 in 1 Ghost & Mystery Evening Tour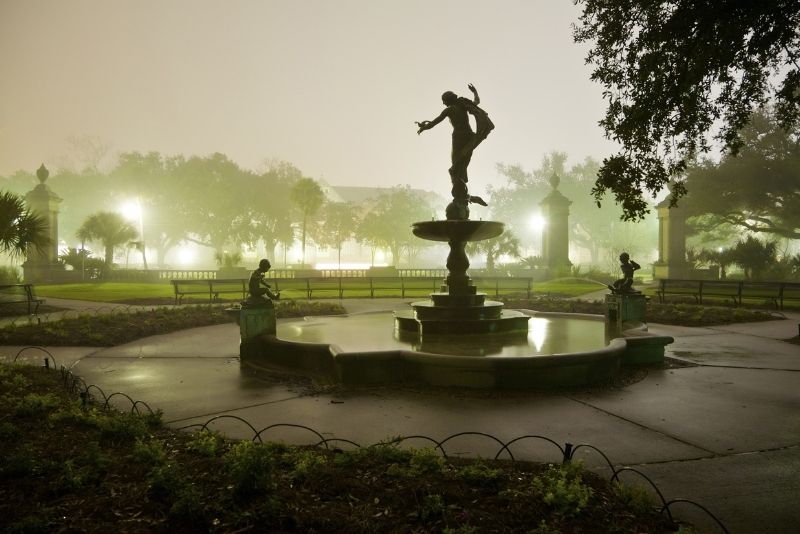 Operated by: Haunted History Tours
Dive headfirst into the mysterious past of New Orleans on this 2-hour evening walking tour. Led by a master storyteller, this is one of the best New Orleans ghost tours in the city. It is a great introduction to the ghouls and vampires that linger around dark corners of the French Quarter.
See if you can capture paranormal activity in your photos as you snap shots of the eeriest locations in New Orleans. Find out why the occult is such an important part of life here in North America's most haunted city, and keep an eye out for supernatural goings-on.
4 – New Orleans: Night Cemetery and Ghost BYOB Bus Tour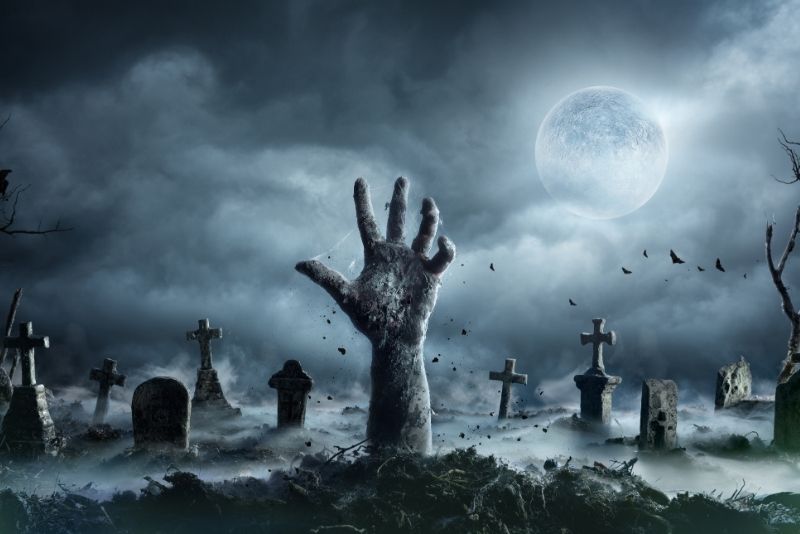 Operated by: NOLA Ghost Riders
Go cemetery-hopping under the cover of darkness on this spooky ghost tour in New Orleans. Enter multiple cemeteries if you dare and listen to spine-tingling real-life stories about the residents of these eerie graveyards.
Stroll alongside the rows of elaborate tombs, learning about the unique burial rituals that make the local culture so intriguing. See if your guide can pick up creepy signals using dowsing rods and electromagnetic field meters. Are you ready to hear haunting sounds from the afterlife?
Travel is by bus, departing from the French Quarter and alighting at several cemeteries along the way for in-depth exploration.
5 – Adults Only – Ghost, True Crime, Voodoo, & Vampire Tour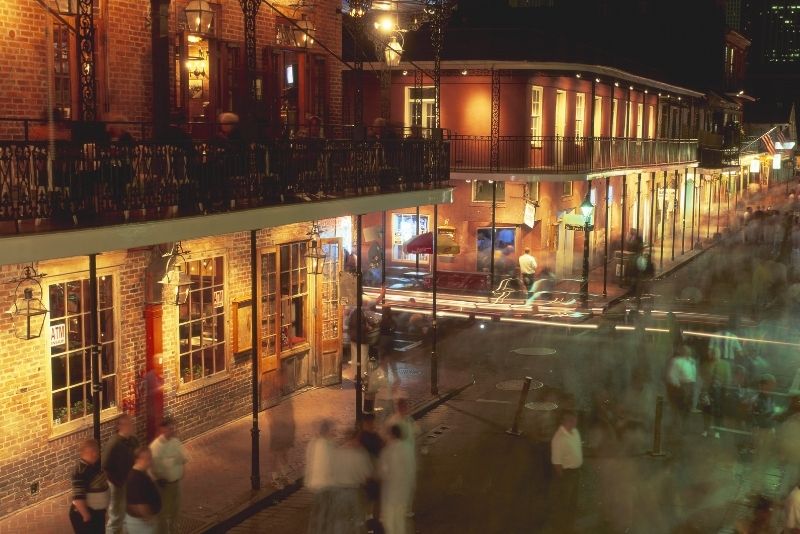 Operated by: Hottest Hell Tours – Adults Only
Led by expert parapsychologists and paranormal historians, this thrilling adults-only evening ghost tour will truly send shivers down your spine. As you walk through the old streets of the haunted French Quarter you will not be alone. This is the domain of voodoo queens, crazed demons, and infamous witches.
The 7 pm tour begins at the New Orleans Jazz Museum and combines chilling true crime accounts with exploration of the city's little-visited backstreets. On the 8 pm tour you will have the VIP option of using handheld projectors to bring macabre archive images out into the neighborhoods of New Orleans.
6 – French Quarter Ghost Tour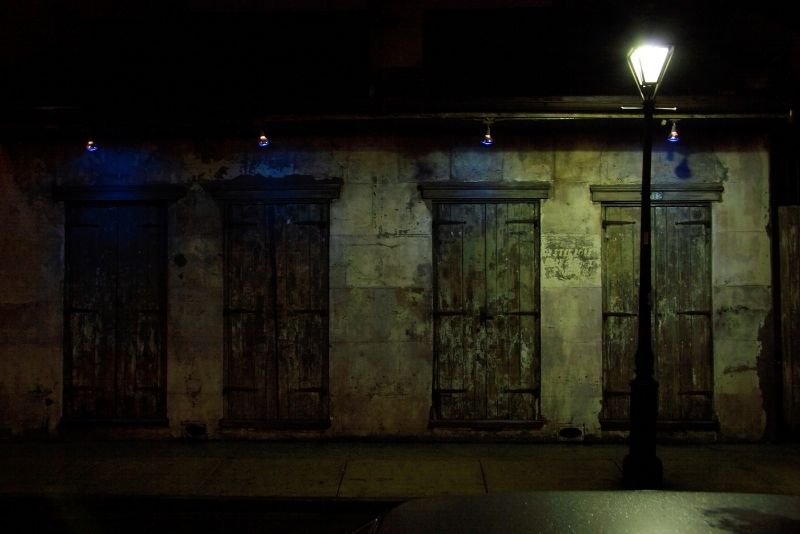 Operated by: New Orleans Ghost Adventures Tour
This 2-hour traditional New Orleans ghost tour takes in the best, and most haunted, sites in the city's spooky French Quarter. Your qualified guide will focus on history rather than theatrics, so you can be sure the tour will be about facts and not just fiction.
See infamous sights like the LaLaurie Mansion, May Bailey's Brothel, and the Sultan's Palace, where one of the most gruesome mass murders of all-time took place in the 1800s. You can bring your own drinks on the tour for a little courage in the face of the terrifying truths you are about to encounter.
7 – Adults Only Haunted Ghost, Voodoo, and Vampire Tour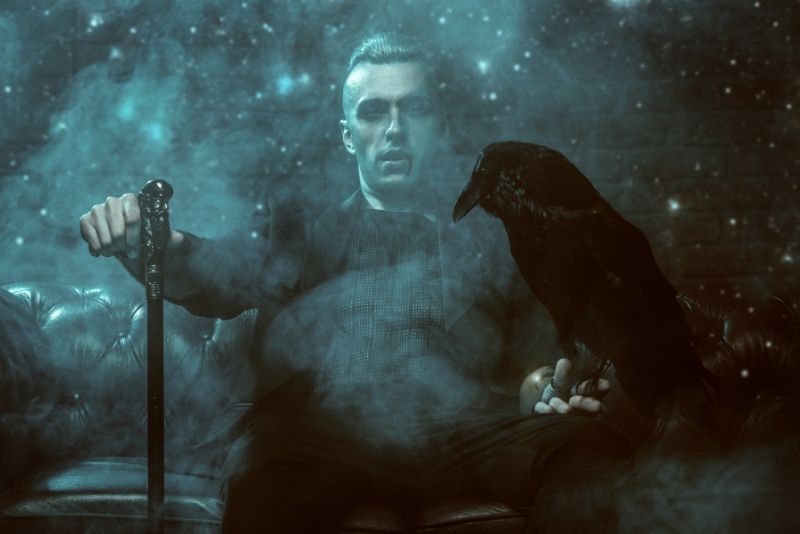 Operated by: Witches Brew Tours
There is solidarity in numbers, so ghouls and supernatural specters will just about be kept at bay during this small-group adult tour. This is a 1.5-hour narrated excursion in the heart of the French Quarter with a 5-star experienced guide.
Be horrified at tales of an abusive slave owner who still haunts LaLaurie Mansion, and discover the bloody story of the most infamous vampire in New Orleans. Step into the realm of ghosts in Jackson Square and Congo Square, and try not to feel queasy at the New Orleans Pharmacy Museum where a mad doctor once performed unthinkable experiments.
8 – New Orleans: Haunted Pub Crawl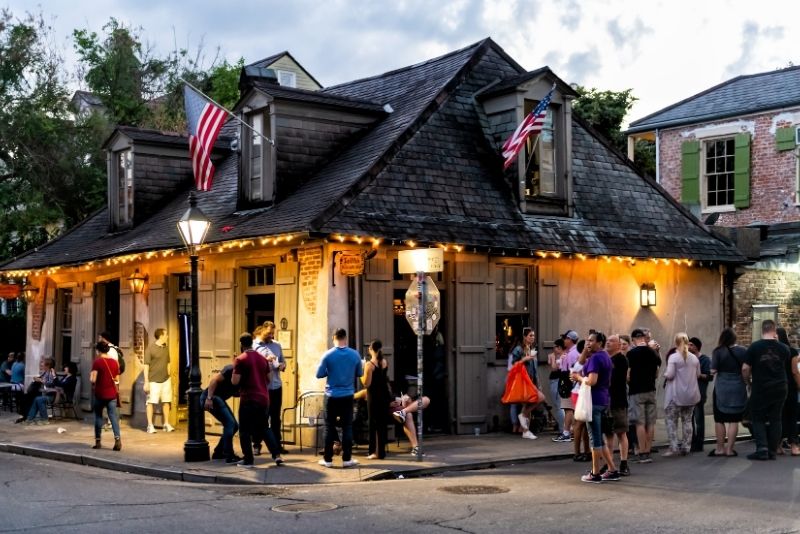 Operated by: New Orleans Ghost Adventures Tour
This haunted bar crawl is a New Orleans ghost tour with a difference. Delve into the intoxicatingly mysterious underworld of this shadowy city with a local licensed guide, and have fun stopping at several pubs along the way.
Begin your evening at the popular Tujagues bar before continuing your stroll past supernatural hotspots like Sultan's Palace and the LaLaurie Mansion. Visit the dimly lit Lafitte's Blacksmith Shop, home to one of the oldest bars in the city, with plenty of hair-raising secrets to divulge.
This 2-hour relaxed ghost walk is alcohol friendly so you can bring a drink with you.
9 – French Quarter Ghost Tour by Mule Drawn Carriage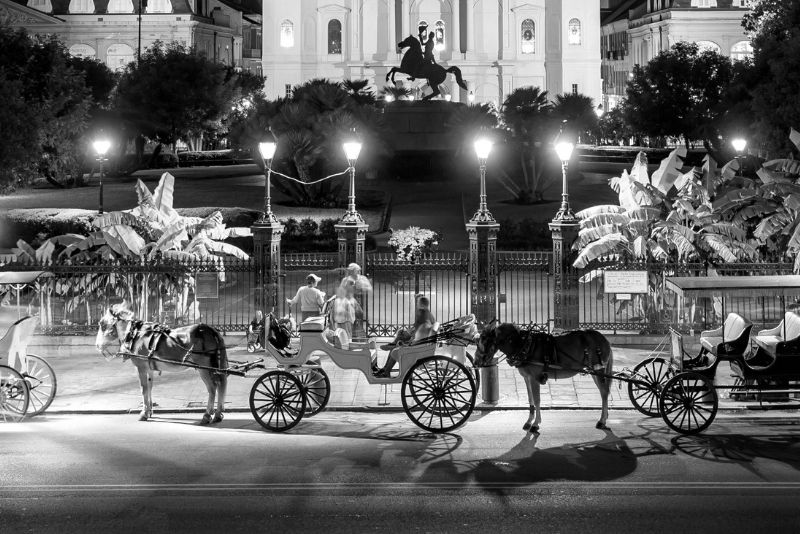 Operated by: Royal Carriages
Embrace the goose bumps as you trundle through the French Quarter by carriage on this 1-hour evening ghost tour. Myths and legends will be discovered around every corner, with torture chambers, pirates, and haunted hotels being the stars of the show.
Take photos of the Gardette-LaPrete Mansion where a beautiful exterior hides a grizzly past of murder and intrigue. Learn about Marie Laveau, a voodoo queen with the power to alter the course of history, and see Muriel's Restaurant where séances are still being held today. Watch out for vampires too, you never know when you might bump into one.
10 – New Orleans Ghost Tour by Bike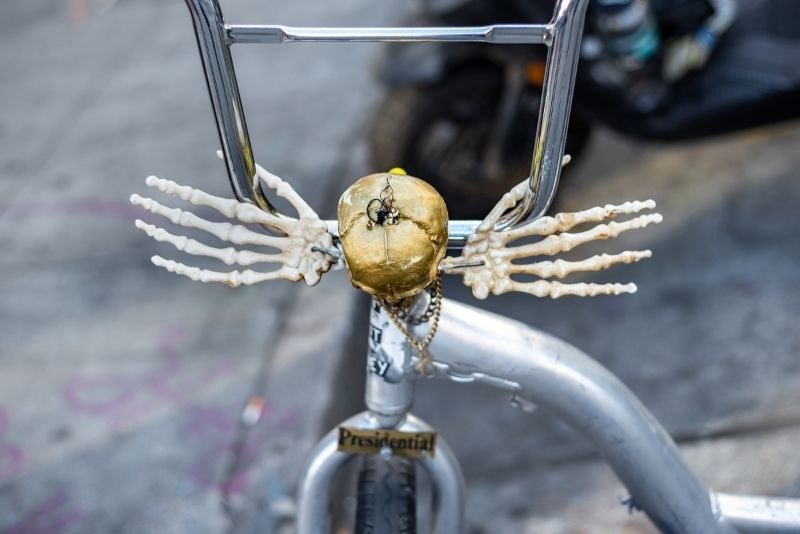 Operated by: Fat Tire Tours
Pedal along the banks of the Mississippi River in the dark of night to discover a different side to the city on this New Orleans cycling tour. Discover how black magic led to the death of a voodoo queen's husband, and visit her tomb in San Luis Cemetery where wretched souls roam amongst the gravestones.
Uncover terrible secrets that have been hidden for centuries, including a high society madame who was also a serial killer. Hop back on your bike and ride down Royal Street, before heading to the Tremé and Marigny neighborhoods for sinister tales of menace and murder.
11 – New Orleans: Voodoo, Mystery and Paranormal Tour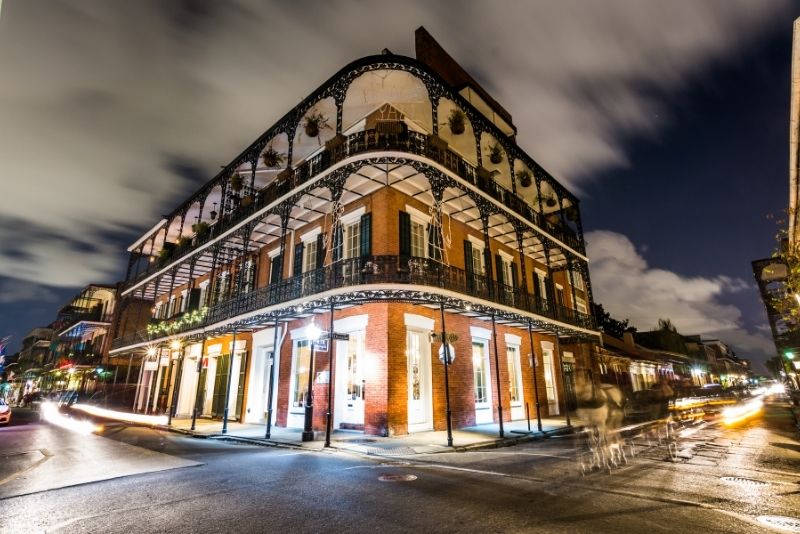 Operated by: Nawlins Theatrical Tours
Pull on your investigator's hat and do some sleuthing into the chilling urban legends of New Orleans. Uncover insider information surrounding supernatural sightings and tragic deaths with the help of your local guide and a handy ghost detector.
Scour the sites of unsolved murders and find out which streets are the favorite haunts of vampire society. The dark side of the French Quarter will be revealed at 15 locations, including The Cabildo and the Old Ursuline Convent. Come face to face with tales of the "Mistress of Death" and take advantage of a drinks stop to help calm the nerves.
12 – New Orleans Haunted History Ghost Tour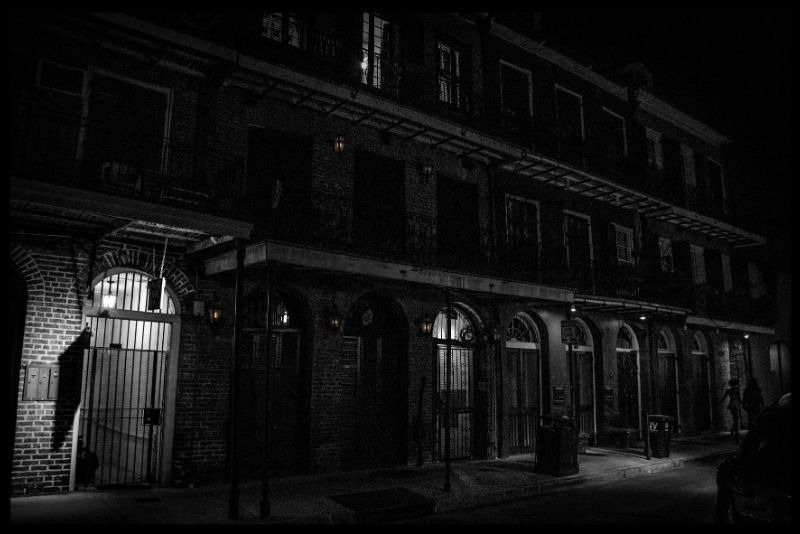 Operated by: Haunted History Tours
See the French Quarter in a different light on this 2-hour New Orleans ghost tour. As dusk settles into night, the spirits that haunt this legendary city come out to play. Stroll through the Vieux Carré (Old Square) and linger between the modern world and the mysteries of the past that lurk in the shadows.
Your ghost-hunter guide will introduce you to some of the most chilling sites in the city, starting at the Reverend Zombie's Voodoo Shop. Stop at the infamous LaLaurie House, several residences of ill-repute, and haunted bars where you can purchase drinks at your own expense.
13 – Spooky Kid-Friendly Family Ghost Tour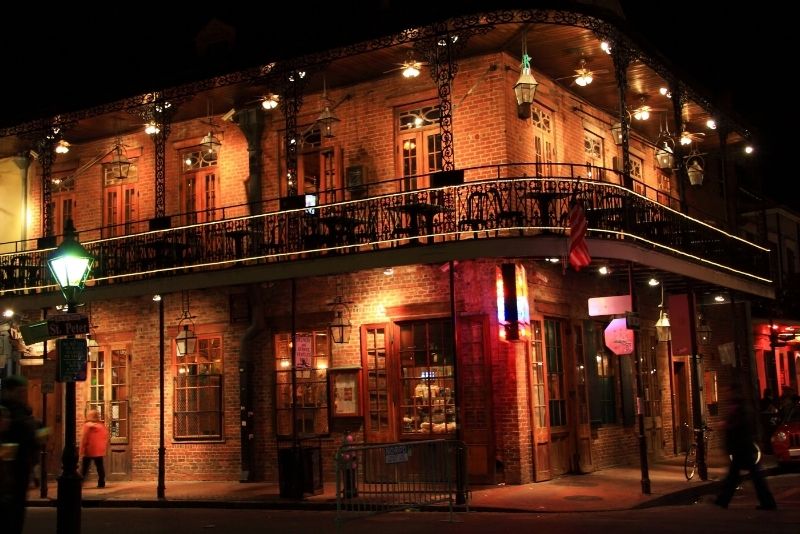 Operated by: Unique NOLA
Enjoy ghost stories and mythical tales of pirates and vampires on this family-friendly ghost tour in New Orleans. Children of all ages will love hearing about creepy secrets and supernatural mysteries in the streets of the atmospheric French Quarter.
Visit some of the most haunted locations in the city during the 1.5-hour tour, all woven together by your expert storyteller guide. Stops include LaLaurie Mansion, Muriel's Restaurant, and the Andrew Jackson Hotel which was once a boarding school and today is home to several child ghosts who play in the courtyard. The tour is spooky, but not too scary.
14 – Midnight Ghost Hunt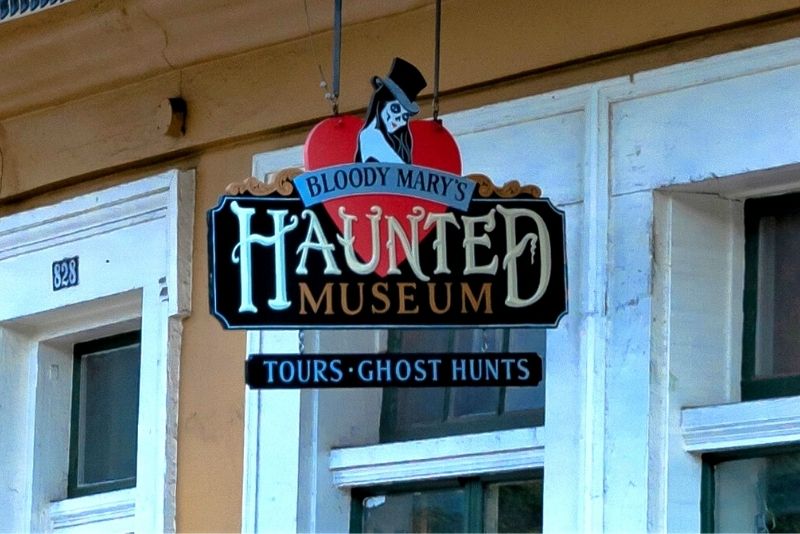 Operated by: Bloody Mary's Tours
Leave your disbelief at the door as you step inside Bloody Mary's 200-year-old Haunted Museum for a night of drama, suspense, and surprise. This special after-hours voodoo and ghost hunting event will transport you into a dark world of spectral encounters and unexplained occurrences.
Try to connect with spirits on the other side using paranormal tools and voodoo rituals as protection, to make sure the 13 documented ghosts remain on the premises. Enjoy a bit of free roaming time to explore the house during the 2-hour experience and try psychic communication sessions in haunted rooms like the nursery and attic.
15 – Ghost and Vampire Walking Tour Of The French Quarter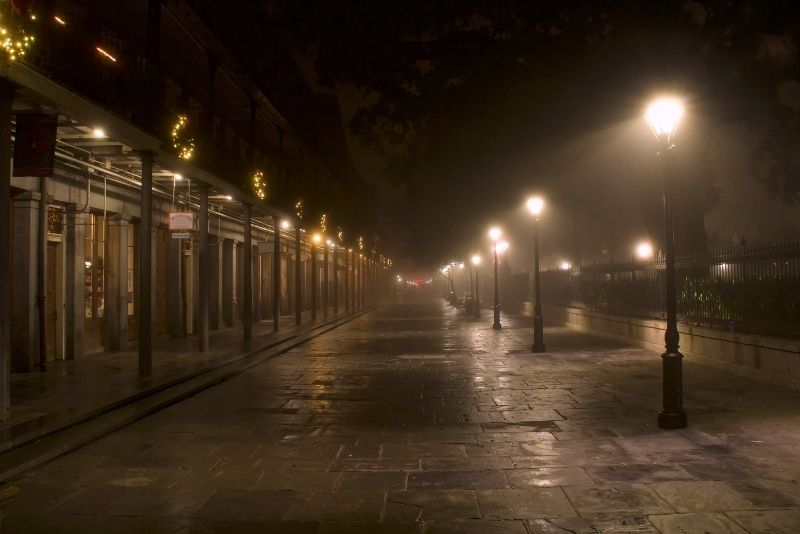 Operated by: French Quarter Phantoms
Stick close to your fellow tour participants to deter the hungry yearnings of vampires as you stroll through the sultry French Quarter of New Orleans. This family-friendly evening tour lasts 2 hours and takes in some of the best haunted sites in the city.
Listen as your expert local guide regales you with ghostly stories along the sidewalks of this historic neighborhood. Try not to gasp in horror at the grisly tales of the LaLaurie Mansion while you stand beneath its balcony and discover why so many souls seem to linger instead of moving on. Drinks are available to purchase.
16 – New Orleans Cemetery and Voodoo Tour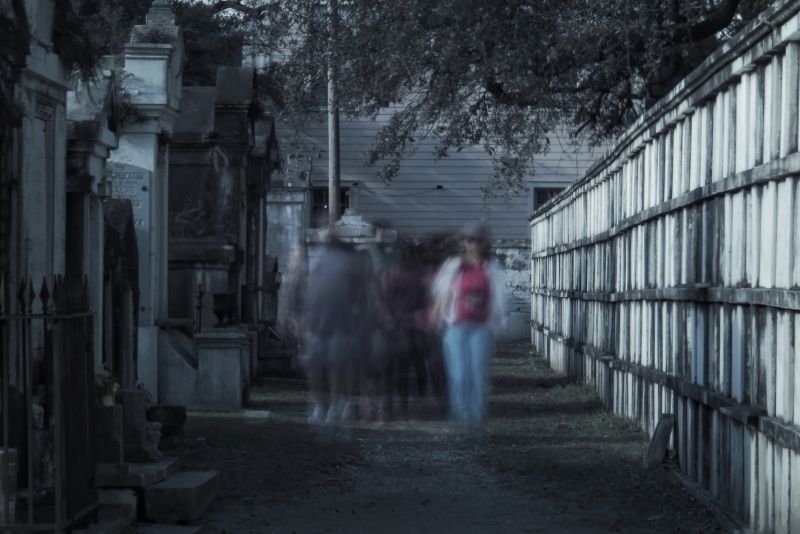 Operated by: New Orleans Spirit Tours
There is nowhere better to learn about the remarkable past of this intriguing city than in its many cemeteries. This 90-minute guided New Orleans ghost tour combines the mysteries of voodoo with the rituals of death to paint a vivid picture of the links between the living and the dead.
The highlight of the walk is a haunting stroll through St. Louis No. 1, the oldest cemetery in New Orleans. Admire the macabre architecture of the mausoleums and pay your respects to the voodoo queen Marie Laveau while learning about the ancient and unusual burial methods still performed here.
17 – Spirits of New Orleans: Ghosts, Voodoo and Stories Private Tour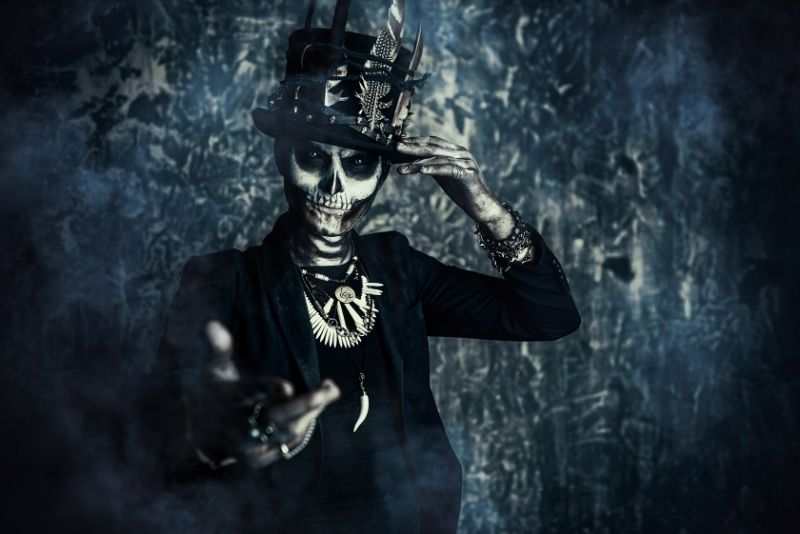 Explore the bustling streets of New Orleans at your own pace on this 2.5-hour fully personalized private walking tour. Check out some of the city's most haunted locations and enjoy stories about spirits, vampires, and voodoo along the way.
Keep your eyes peeled for the man who jumps off a building each night, and the pirate who sits beside the roaring fire at Lafitte's Blacksmith Shop. Relax with a drink at a Bourbon Street rooftop bar and discover how a clan of vampires came to live at the local convent. This customizable tour includes your very own expert guide.
As you have seen, there are many ghost tours in New Orleans. Use TourScanner to compare all ghost tours in New Orleans offered by many websites.
To get the most of your trip to NOLA, take a look at our guide about the best things to do in New Orleans.