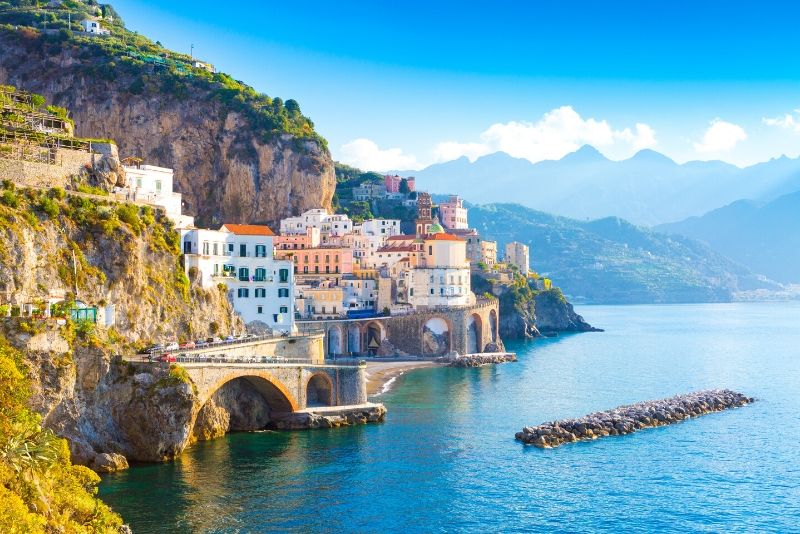 On this post, you will find a selection of the best Amalfi Coast tours so you can pick the one that fit best your needs and budget. From guided tours departing from Naples or Rome, or combined tours including Pompeii or Capri, at least one of those tours should make your trip to the Amalfi Coast memorable.
Lose yourself in this Mediterranean marvel, experience sweeping coastlines, idyllic villages and natural beauty as far as the eye can see.
Amalfi Coast tours from Naples
1 – Amalfi Coast Tour-All Inclusive from Naples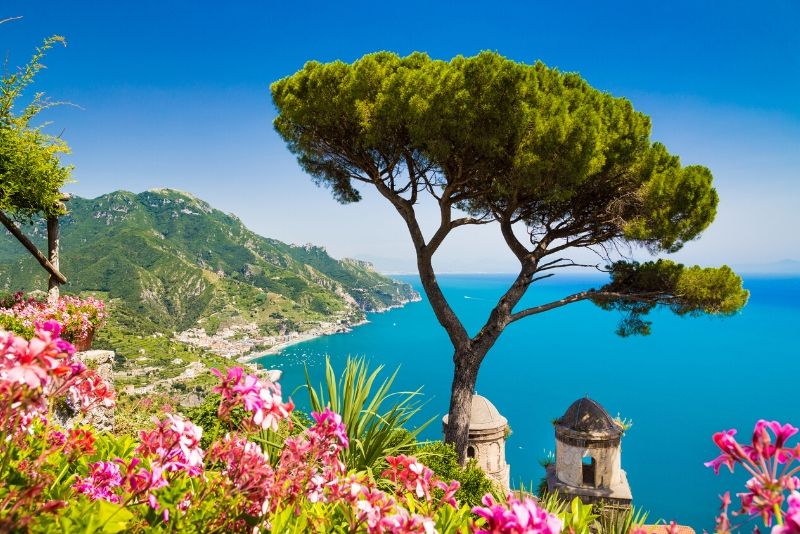 Explore southern Italy and all its beauty on this all-inclusive tour that includes lunch and round-trip transportation. See the Amalfi Coast from Naples and enjoy scenic sights along the coastline as you head to your destination.
This 8-hour tour includes trips to Ravello with its elegant buildings, and the pastel-coloured village of Positano, which is often described as one of the most beautiful villages in the world.
2 – From Naples: Positano, Amalfi and Ravello Guided Tour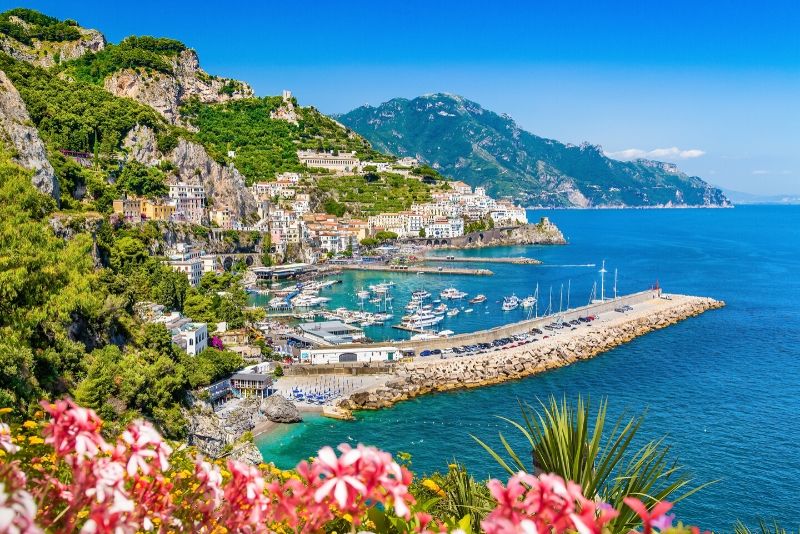 Discover three Italian wonders in one day with this tour of Sorrento, Positano and Amalfi from Naples. The full-day excursion starts with a trip to Sorrento, which is famous for its architecture, charming cafes and elegant city centre.
Next, head to the village of Positano with its overhanging cliffs peering over the sea. Amalfi is your last stop, where you can enjoy some free time to explore its delights that include world-famous pastries and picture-perfect buildings.
3 – Amalfi Coast and Pompeii Full-Day Tour from Naples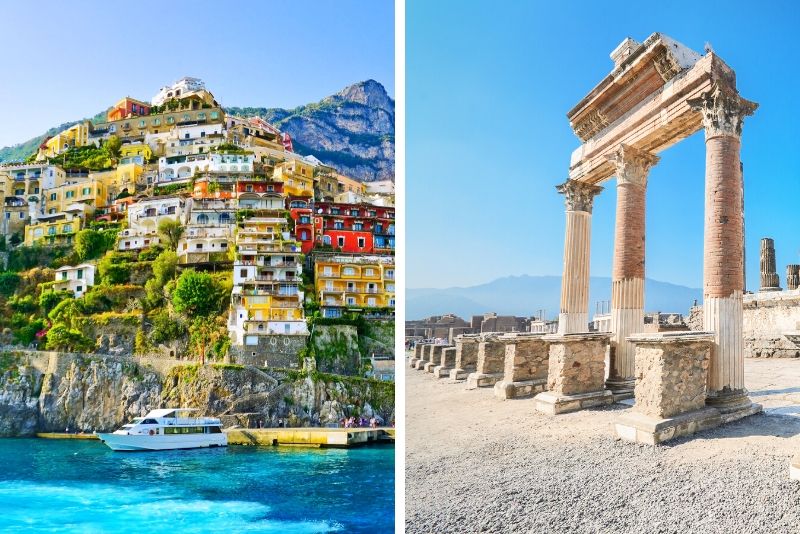 Explore two UNESCO World Heritage places in one trip from Napels and unearth a mixture of natural beauty and ancient history. Pompeii is a ruinous Roman city that is known for Mount Vesuvius, which erupted in the city in 79 A.D. and is your chance to wander and see the ruins that go back more than 2,000 years.
After immersing yourself in history, head to the Amalfi Coast and take in its rugged shoreline and quaint villages that are bursting with Mediterranean life.
4 – Semi-Private Tour Amalfi Coast Experience Shore Excursion from Naples Port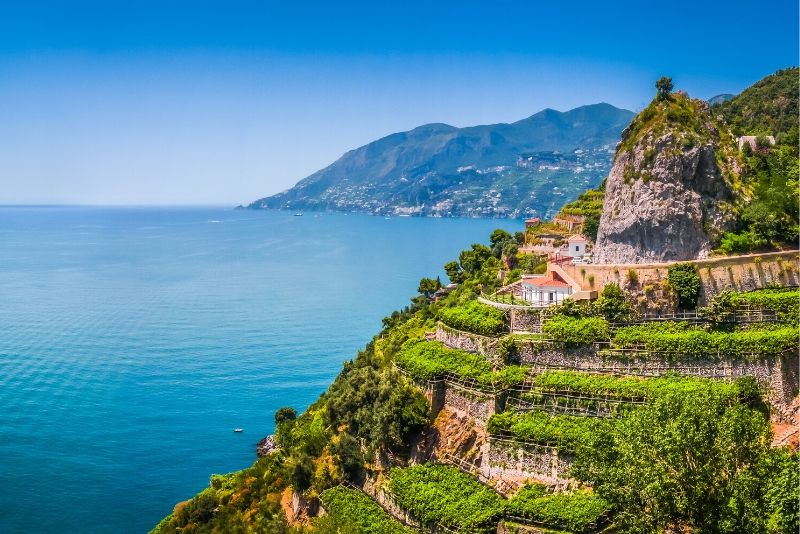 A guide will be on hand to take you to Sorrento, where you can walk around and admire the city centre on this semi-private tour.
The tour also lets you relax at a lounge bar in Positano and be driven along the Amalfi Coast, which has majestic mountains to admire.
5 – Amalfi Coast Panoramic Cruise & Snorkeling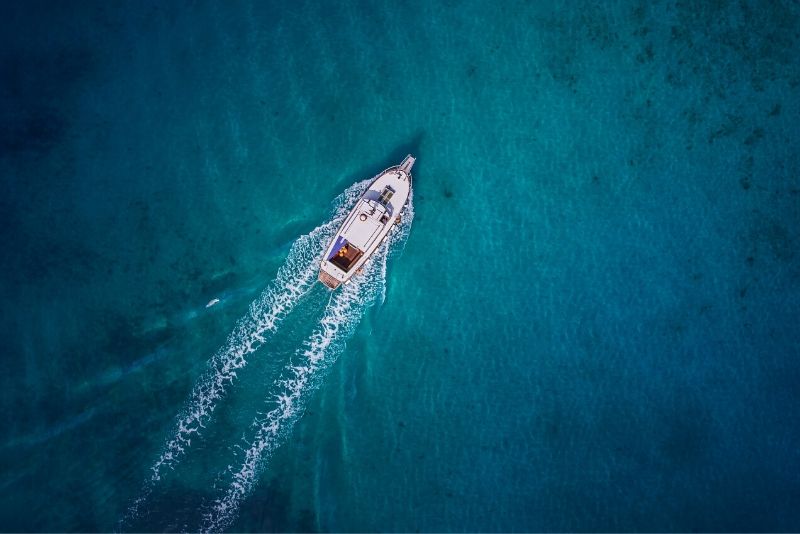 Hop on a boat and tour the Amalfi Coast while taking the opportunity to take a dip in the local crystal-clear waters. Cruise along the Mediterranean shoreline in an open-top boat and snap away on your camera at the local surroundings that include pastel-coloured houses and dominating mountains.
Then hit the waters for a spot of swimming and snorkelling.
Amalfi Coast tours from Rome
6 – From Rome: Amalfi Coast & Positano Guided Trip by Train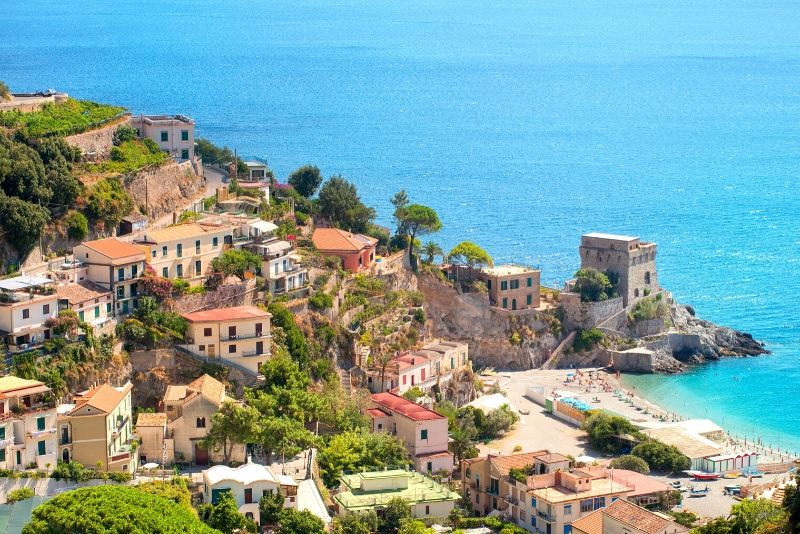 Travel from Rome to Naples by high-speed train and then heard to the paradise lands of Amalfi and Positano. The tours include several landmarks, including Mount Vesuvius, the volcano that erupted over the ancient Roman city of Pompeii.
Other attractions include the Church of Santa Maria Assunta in Positano and the grand 9th-century Amalfi Cathedral.
7 – Semi-Private Pompeii, Positano & Amalfi Coast Tour from Rome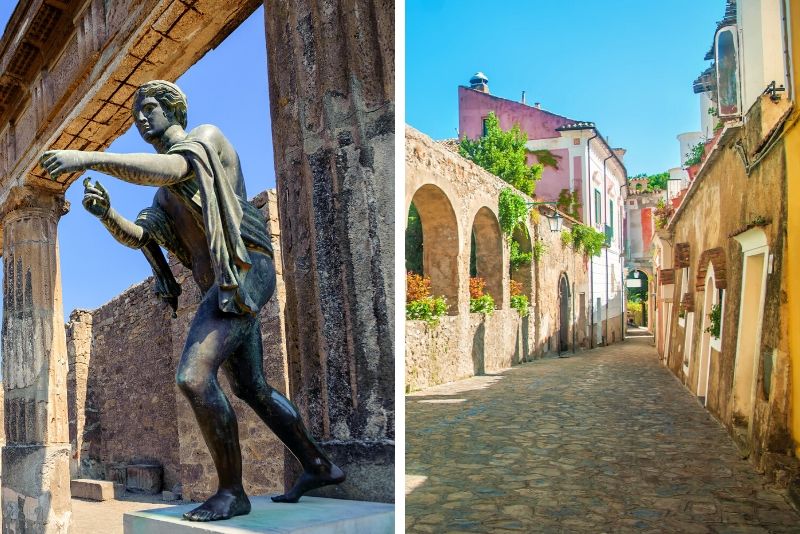 See Amalfi Coast hotspots with trips to Pompeii and Positano. This semi-private, 8-person tour from Rome starts with a drive to the Campania region of southern Italy with a live guide who tells you all about what's in store.
Next is a guided tour of Pompeii, the ancient Roman city that is more 2,000 years old. Pompeii is followed by a meal at a restaurant overlooking the Bay of Naples and then a visit to the charming village of Positano.
8 – Amalfi Coast: Limoncello Tasting & Scenic Cruise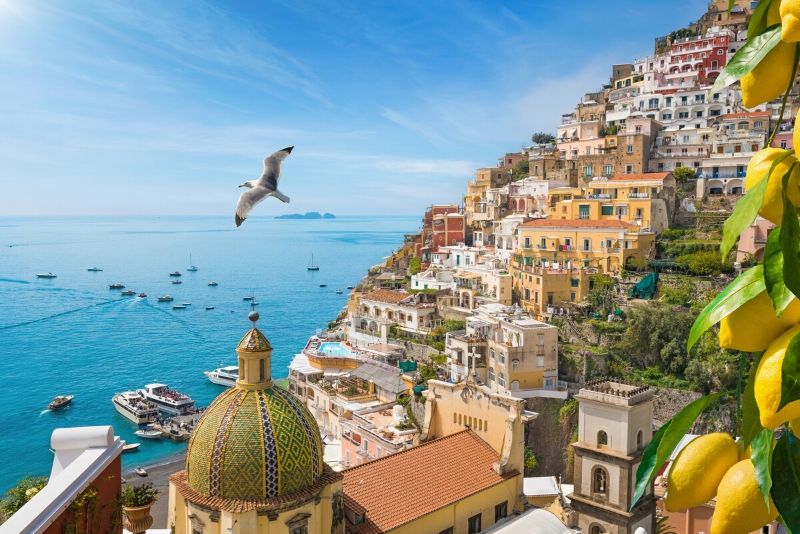 Experience the Amalfi Coast from land and sea on this full-day tour from Rome. Navigate the winding roads of the Amalfi Coast while taking in the rugged coastline, visit the fishing village of Positano where you can swim in the pristine waters, and taste the regions best products at a lemon orchard in Amalfi.
Amalfi Coast tours from Sorrento
9 – Amalfi Coast Full-Day Tour from Sorrento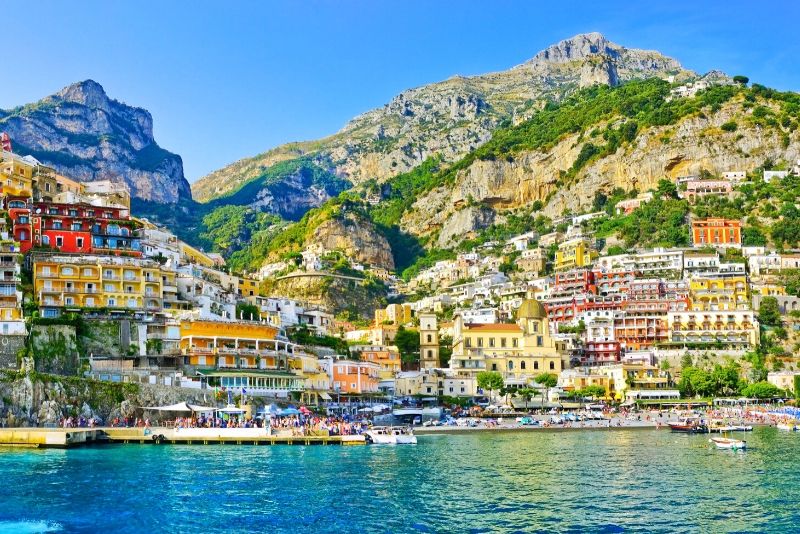 Experience the 37-mile stretch of the Amalfi Coast, which features winding roads and stunning sights in the form of cliff tops and cliff-side villages.
Head to Positano and Amalfi, where you wander the towns with their delightful fishing ports, pebbly coves, and relaxing turquoise waters.
10 – Full-Day Amalfi and Positano Boat Tour from Sorrento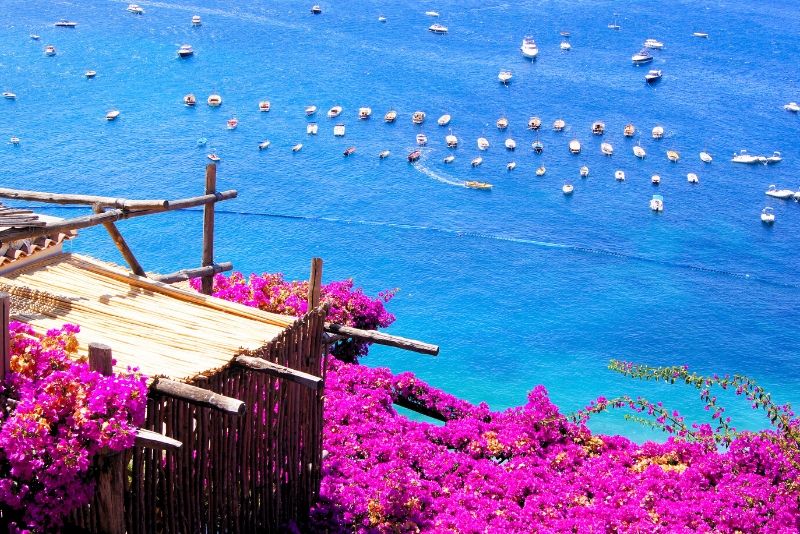 See the best of Amalfi and Positano by boat on this full-day tour from Sorrento. The 9-hour trip includes a cruise that passes through Nerano, the Emerald Grotto and Li Galli Island, and includes stops for swimming and snorkelling.
There will also be a chance to explore the charming fishing villages of Amalfi and Positano.
11 – Amalfi Coast Private Day Tour from Sorrento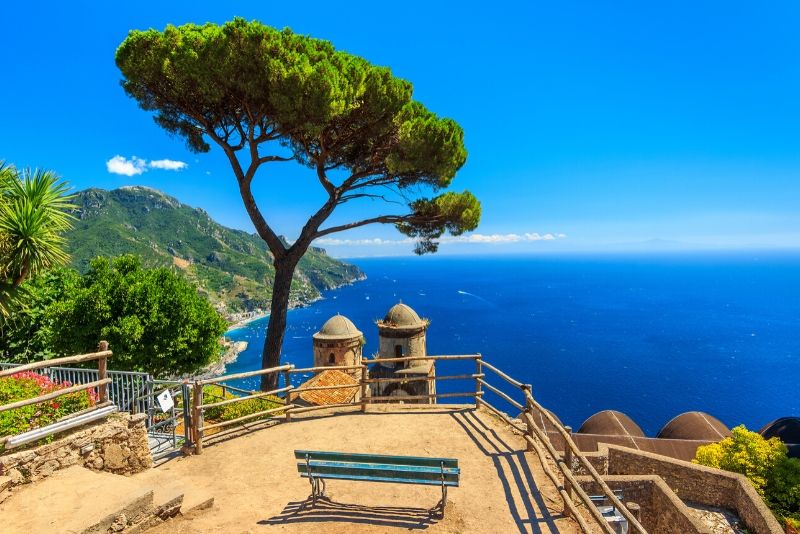 Make the most of the Amalfi Coast with a private full-day tour and marvel at this little slice of Mediterranean paradise.
Your private guide will make sure you see the best of the Amalfi Coast and its fantastic architecture and stunning landmarks with visits to the towns of Amalfi, Positano and Ravello.
12 – Amalfi Coast Boat Experience: from Sorrento to Positano, Li Galli, Rotonda and Castelletto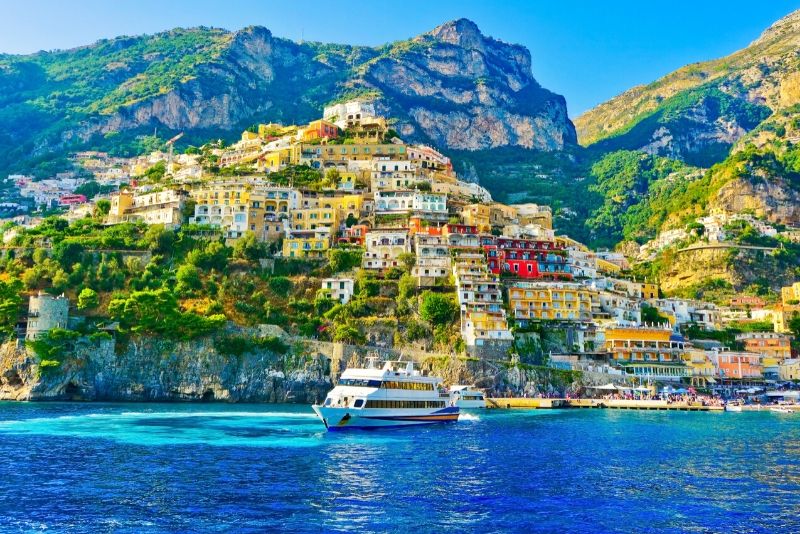 Jump on a boat from Sorrento and enjoy one of the best tours with an exploration trip that sees you visit all the best landmarks.
See the famous Li Galli Islands, swim and snorkel in the blissful Mediterranean waters and walk around postcode-perfect fishing villages of Positano and Amalfi.
13 – From Sorrento: Amalfi Coast Small-Group Tour by Minivan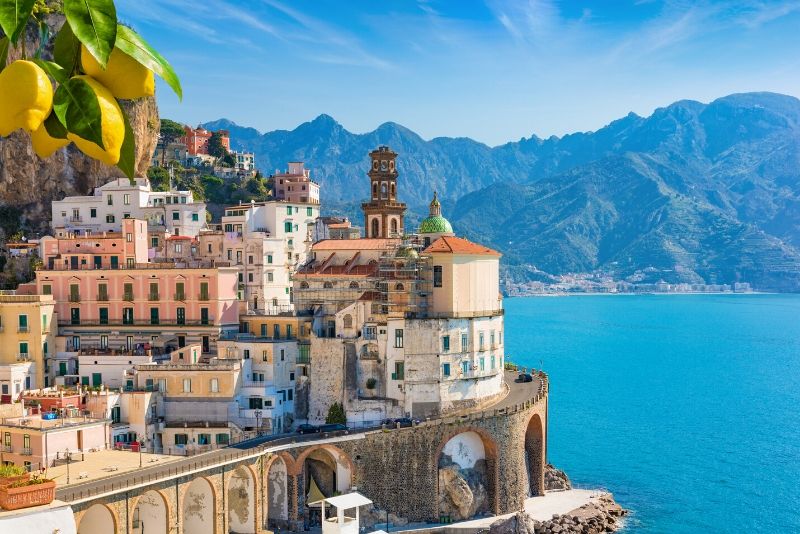 Load up the minivan and enjoy this small-group tour with a guide who will show you the very best of the Amalfi Coast.
Take in views of the seas and cliffside villages as you head to Positano, Amalfi and Ravello, three of the Amalfi Coast's most-visited towns.
Amalfi Coast tours from Positano
14 – Small-Group Amalfi Coast Day Cruise from Positano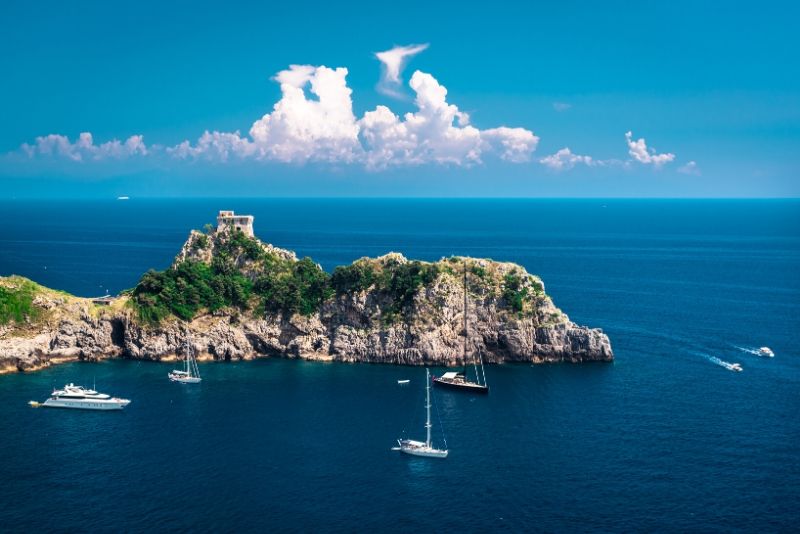 See the sights of the Amalfi Coast on this all-day cruise from the fishing village of Positano.
From the Emerald Grotto sea cave, where you can dip in the pristine waters, to the Furore fjord and its beauty, this is one of the best Amalfi Coast tours if you have the entire day to experience this UNESCO World Heritage masterpiece.
15 – Small-Group Capri Cruise from the Amalfi Coast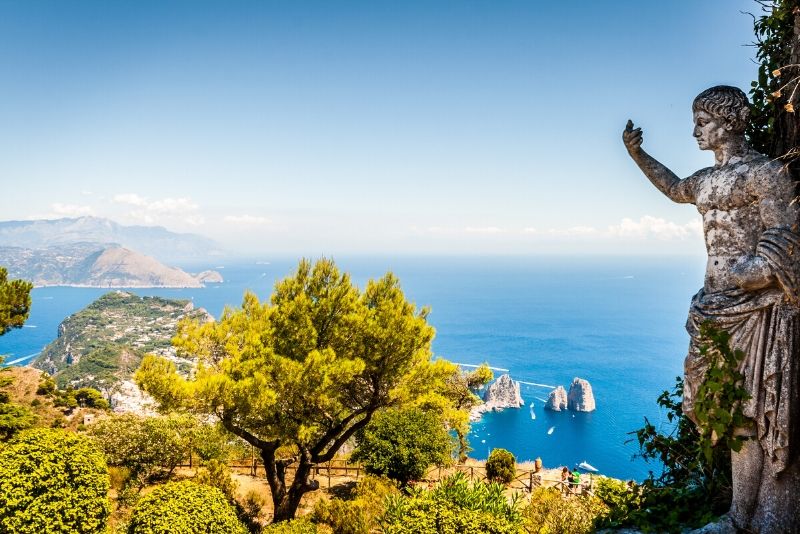 The island of Capri is a timeless paradise, and this small-group tour lets you see the very best of the island just off the Bay of Naples.
Take in the Faraglioni rock formations and the Li Galli nature reserve and admire the bright blue sea, perfect villas and carefully manicured trees at the beautiful island of Capri.
Amalfi Coast tours from Amalfi
16 – Cruise to Positano and Emerald Grotto from Amalfi Coast
If you're looking for the best Amalfi Coast tours from Amalfi, then you can't go wrong with a cruise to the fishing village of Positano and the Emerald Grotto cave. This half-day tour sees you hopping on a boat and soaking up the beautiful scenery on offer in Positano.
It also includes a stop at the Emerald Grotto, which was founded in 1932 and is known for its unusual watercolour that is caused by the reflection of sunlight against the rocks.
17 – Discover the Path of the Gods Private Hiking Tour from Amalfi Positano Sorrento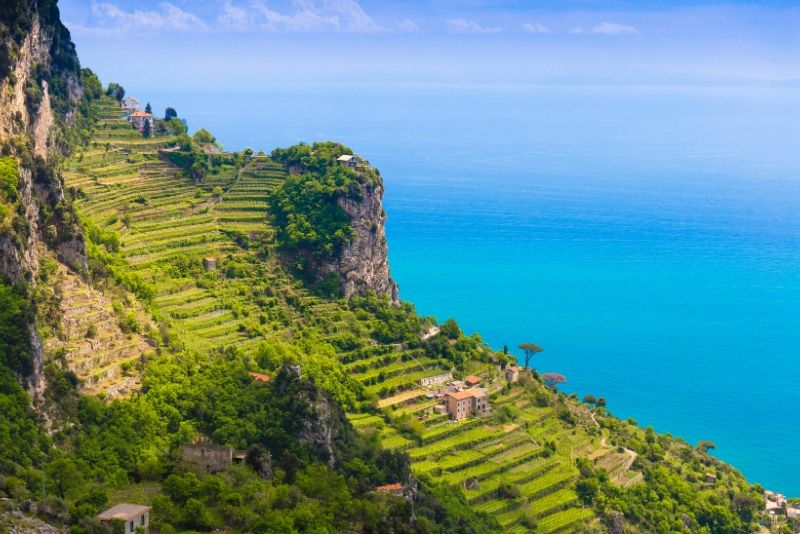 See the Amalfi Coast from a different perspective with this hiking tour. The 4.5-mile trek will take you along the Path of the Gods, a coastal mountain trail from Agerola to Positano, to the scrub and oak forests with their fantastic sights.
There's also a chance to enjoy a traditional Mediterranean lunch at a local trattoria in the village of Nocelle.
Amalfi Coast tours from Salerno
18 – Amalfi Coast Excursion from Salerno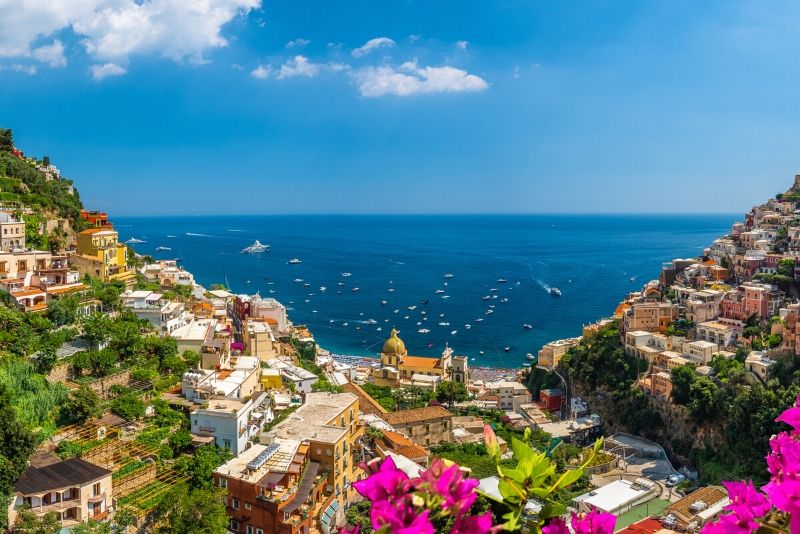 Enjoy a day discovering the charming towns of Amalfi, Positano and Ravello on this excursion from Salerno.
See the splendid cliffs rise from the crystal-clear water along the Amalfi Coast and then enjoy the delights on offer in its three primary towns, including world-class shopping in the fishing village of Positano.
We hope you enjoyed our selection of the best Amalfi tours. Do not hesitate to comment below if you have any questions.
Wishing you an excellent trip 🙂